It's 2023 and boys love to try new and exciting ways to style their hair too. Why girls have all the fun, right? Coloring your hair is the easiest way to achieve your goal.
The new trending ideas about top hair color for boys shows that such styles make you stand out in the crowd. Gives a new personality and make sure you look amazing.
Unique Hair Colors for Boys
Well, its obvious not all colors will suit you. You just have to go with the one that really clicks your heart and mind. So, here is the list of 10 hair color ideas for boys that are trendy and a must-try this year.
1. Green Brush Over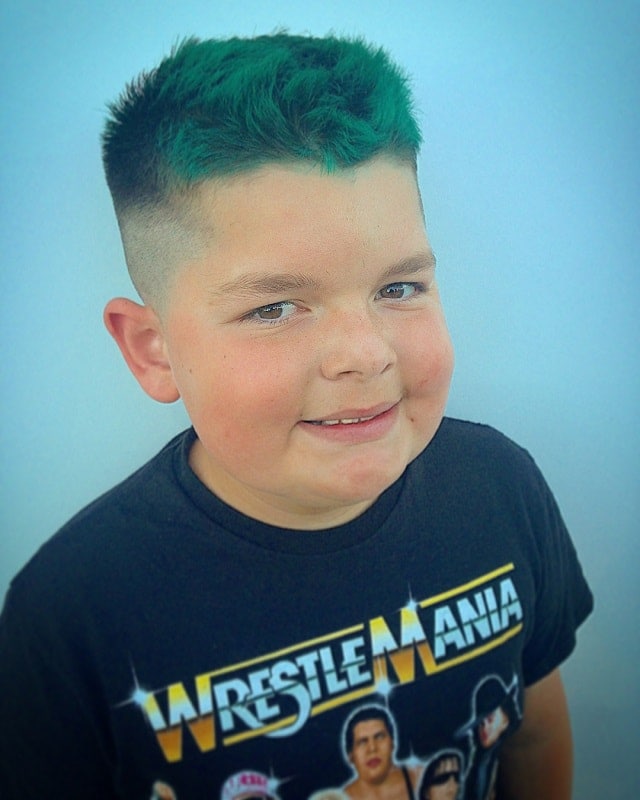 For those who want a long-term hairstyle that can be adaptive to every season or a new trend, this could be something for you. This green brush over style is really the kind of look everyone wants.
Having a little messy and dry hair also gives you an edge to try this as this look kind of steals the show.
This cool and super look is from the 70s and now considered to be one of the modern hair color ideas that boys should try for fun.
2. Flamboyant Quadra Color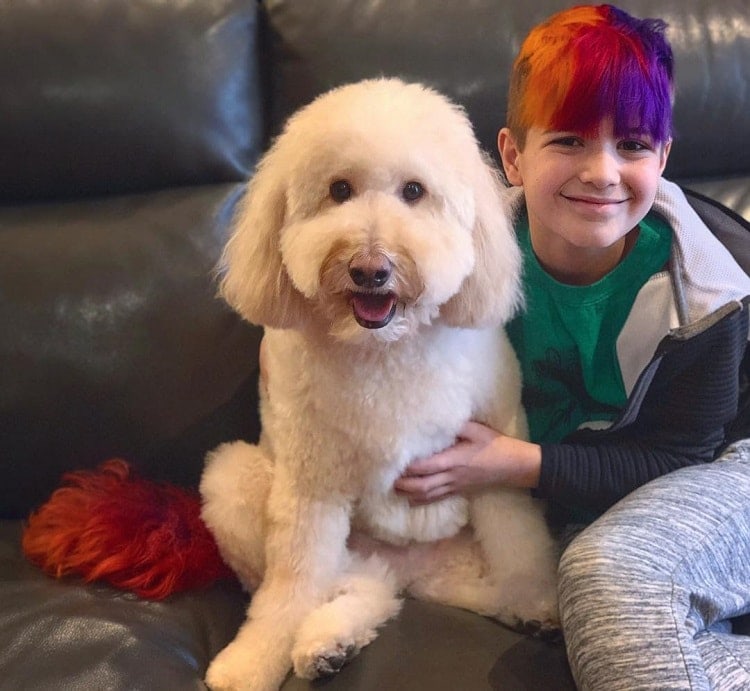 More like a daring undercut for boys who do not afraid of trying new things. Shows the colorful personality of yours and gives your hair a chance to speak for you.
The bold colors on the blonde hair make you look cuter and attractive. This cut also known to be as an attention seeker in public because of the cool funky colors that really serves the goal of your new and trendy look.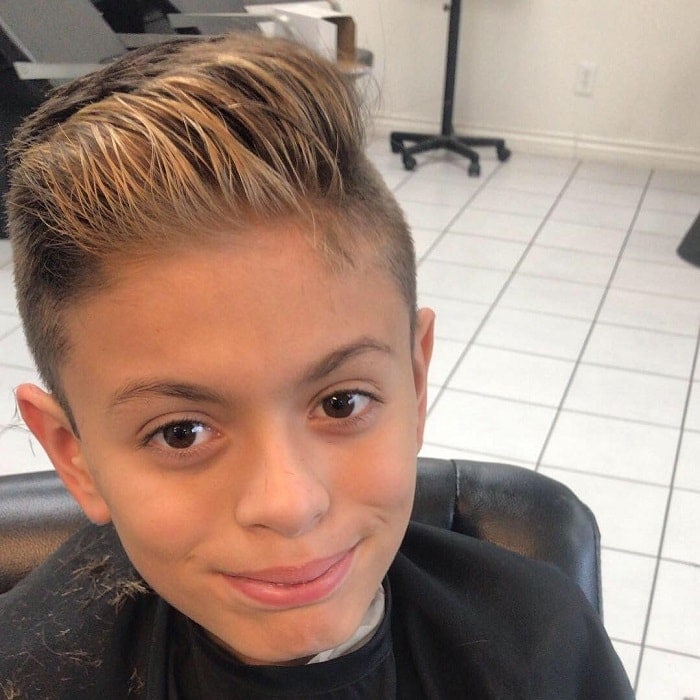 It's not a crime to look good right? Because these gold spikes are really going to get you in trouble. This is one of the flexible hair highlightings for boys.
This style gives a new look by not ruining the original texture of the hair. The golden highlights on the spikes are never going to be out of trend and it is in fact of the unique hairstyle to try for boys.
4. Rich Blue with Black Base
This is one of the famous and smoky rich blue color that is seen among girls these days. So, why don't give it a try? It really looks good blue has been always the color of boys.
The rich blue color with a black base with such a classic cut gives a bold statement. The vivid and smoky hair color combination is truly fun to try.
Most Popular Thot Boy Hairstyles
5. Rose gold with Blond Base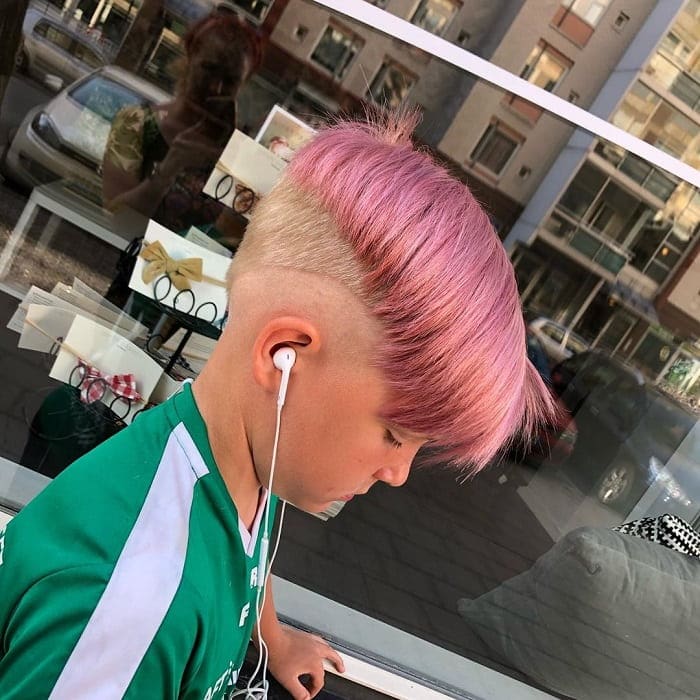 With a beautiful skin fade on boy's hair, this hair color is class-apart. Especially for those boys who are funky and really like to do everything their way. Obviously, personalities play an important part too.
The rose gold color predicts your sweet and funky personality that you are always ready for fun and adventures. For those who want to be the part of people conversation, this colored hairstyle is truly made for you.
6. Red Front with Black Base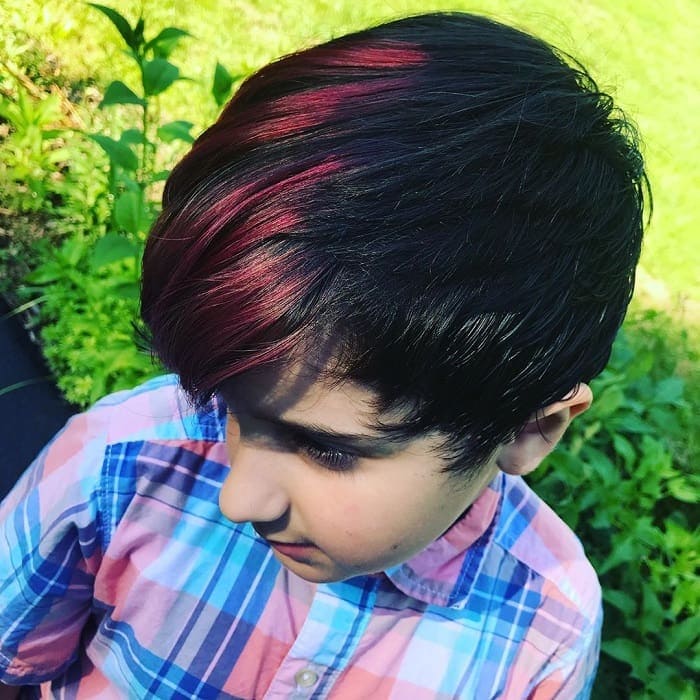 Red has been always on the front when it comes to hair colors. The black base and red front give a nice and decent look. The black base always works like a charm and ends up giving a stylish look to the boys.
This perfectly toned emo boy hair color can be on your top list for any season as this will never go out of style.
7. Aqua Spikes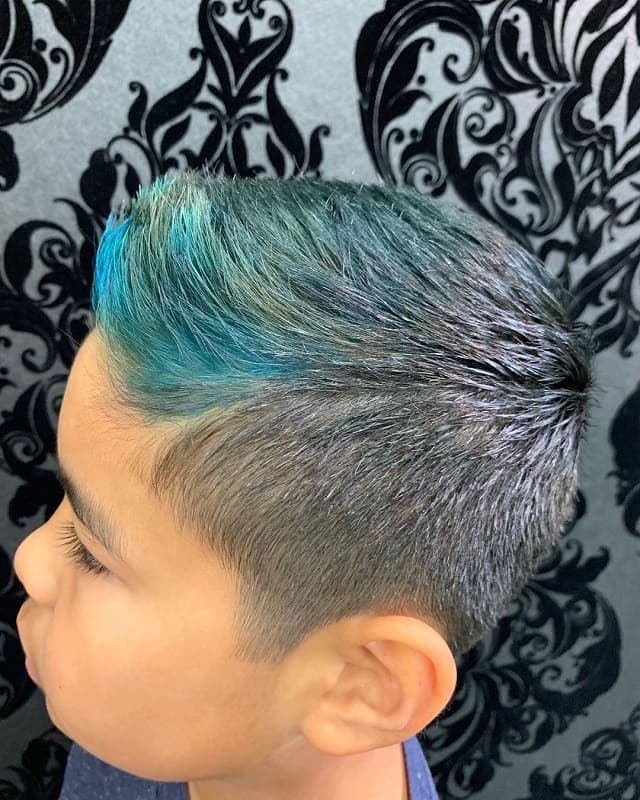 One of the best parts about these aqua spikes is their matte effects in color. The matte effect ensures that the hair color stays longer.
The beautiful contrast and the fading of the color when you go to the back is like a creative way of styling boy's hair.
This hair color idea gives a bold statement which is exactly why this haircut should be included in your next makeover.
8. Platinum on Black
Fan of anime and wants the same hair like them? You can have the same style and colors as platinum is the trendiest hair color for boys.
Boys with straight hair who like to wear hoodies can surely try this haircut for a perfectly groomed look. The platinum on black is the most favorite in amine.
So, if you are a really big fan, this hair color should be on your top list to try this as your new hairstyle.
9. Bluish Black with Brown Base
More of a video games fan where characters are showing off their bold hair colors? Then, why not try this style that will without a doubt gives your personality an upgrade.
The bluish-black front with brown base is surely what will make everyone crazy after seeing you in this look.
Latest Hipster Hairstyles for Boys
10. Sunny Gold on Black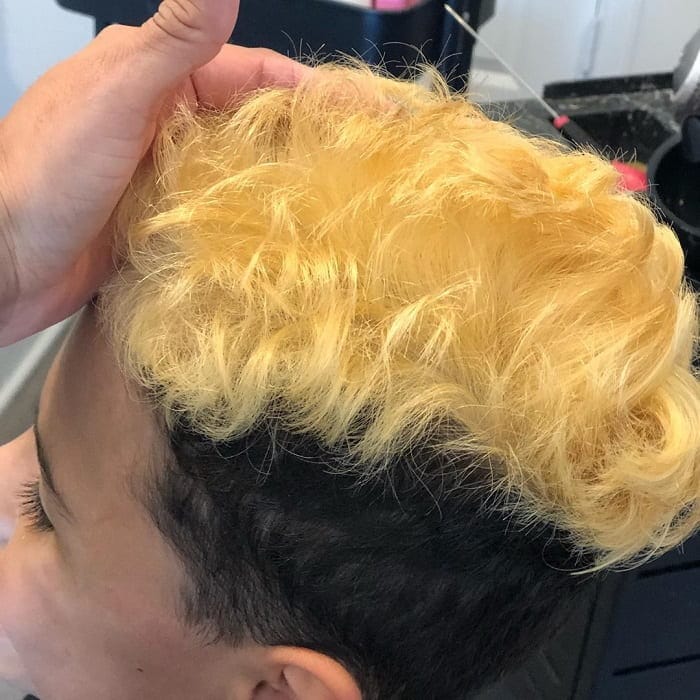 Boys with curly hair should definitely try this hair color as it is fun, adventurous and still looks professional.
This hairstyle requires very low maintenance as already having curly hair for some people is troublesome.
So, you can have a new makeover in which this hairstyle will surely change the way you look with the sunny gold hair on black.
So, these are the top 10 boy's hair color ideas that are a must-try for giving them a perfect and new look.