Short hair is usually deemed as powerful and rightfully so. Black girls with short hair tend to appear more confident than those with long hair. And, if you prefer a bold look, there is no better option than a short hairstyle!
Short Hairstyles for Black Girls
Naturally, black girls have several different hair textures, thicknesses, and styles, just like the rest of us. Try one of the below trendy short haircuts and hairstyles for black girls.
1. Simple & Short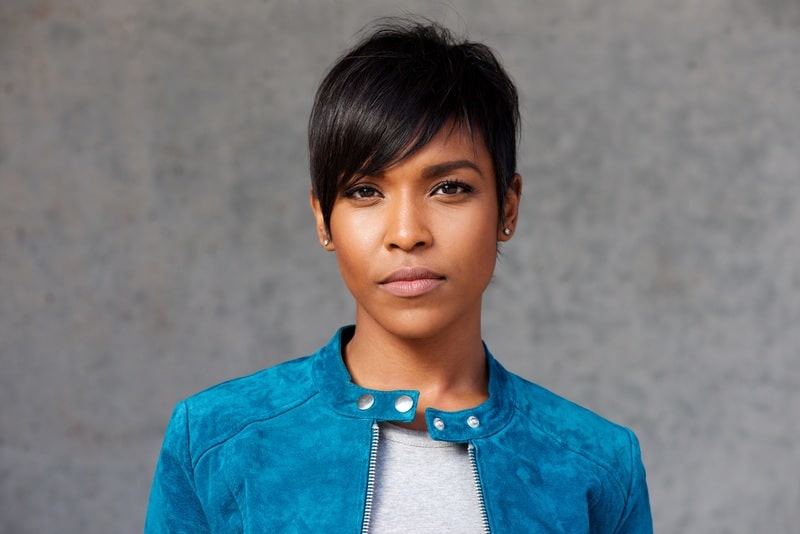 This is pretty much the dictionary definition of a short haircut.
It's simple and straightforward – nothing you won't expect in this look, and this black lady here is serving hers real hot! If you want a low maintenance hairstyle, well, you're looking at it.
2. Short Curls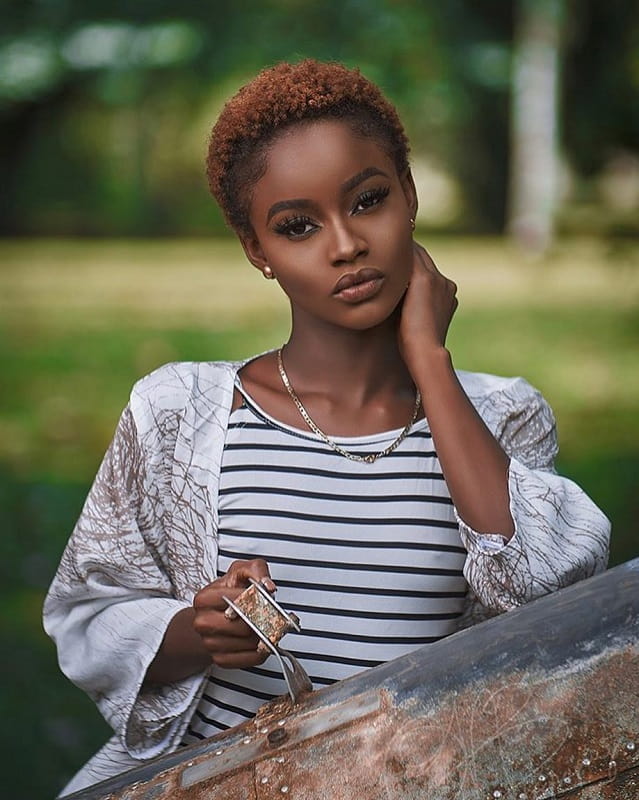 Tight curls can be difficult to manage. That's why many black girls with curly hair decide to cut off their gorgeous locks! Even with these short curls, they still look amazing, which is the best part, isn't it?
3. Just Long Enough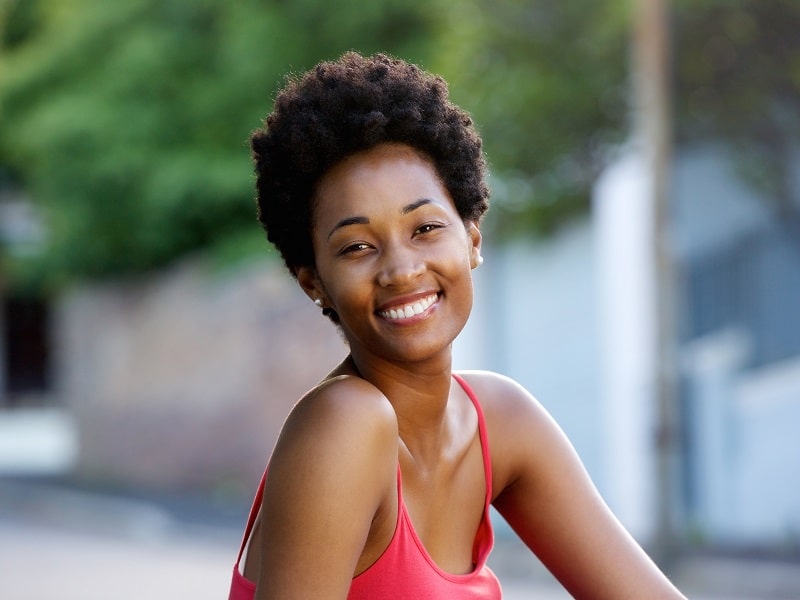 If you want some short haircuts for black girls which are not too short either, this is one style that you can go for.
Once you have grown it out a little, you just need to maintain it at a length that is comfortable enough for you.
4. Curly Undercut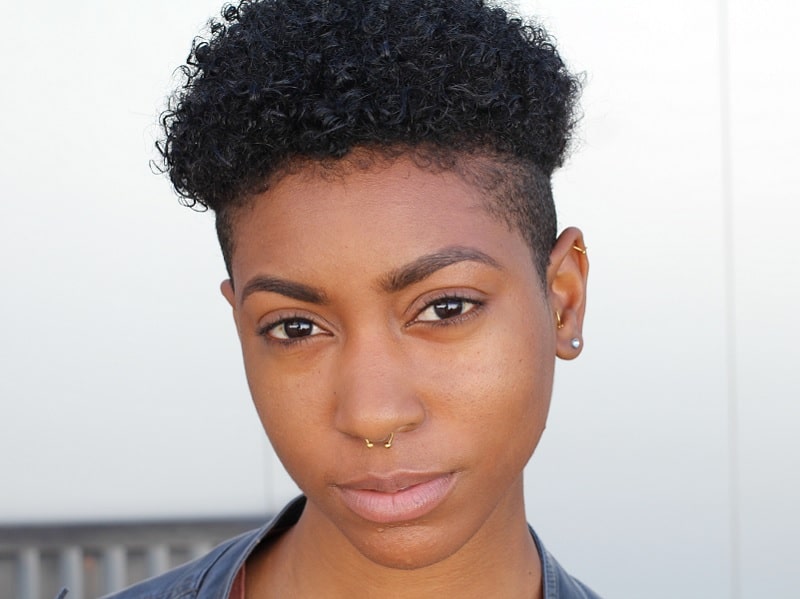 You too can be one of the black girls with short curly hair – in selected areas.
This girl here only has her hair on the sides kept short, while the hair on the top is kept at what we can generally say is a medium length. It works well too!
5. Casual & Short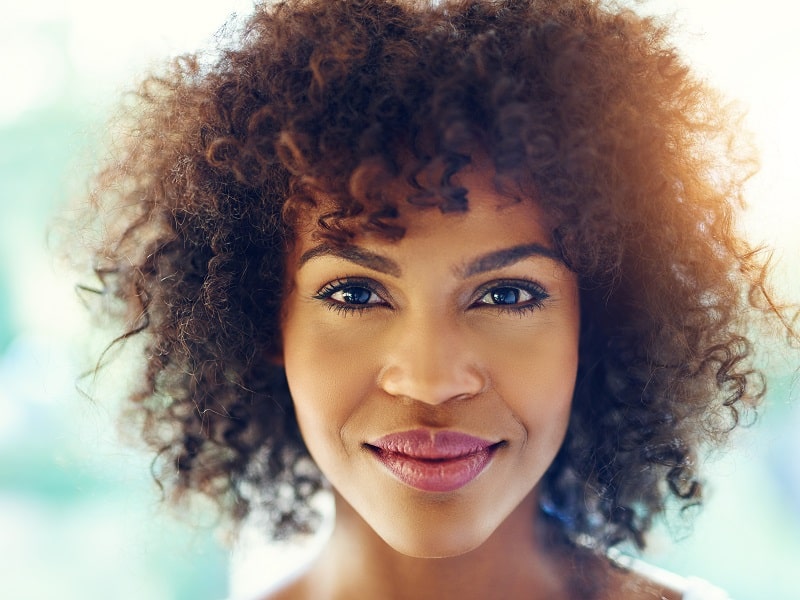 We all have different definitions of the exact length that can be said as short hair.
For some girls, this length is short enough, and all we have to say is that this is one beautiful and natural-looking hairstyle.
Striking Long Hairstyles for Black Girls
6. Cropped Hair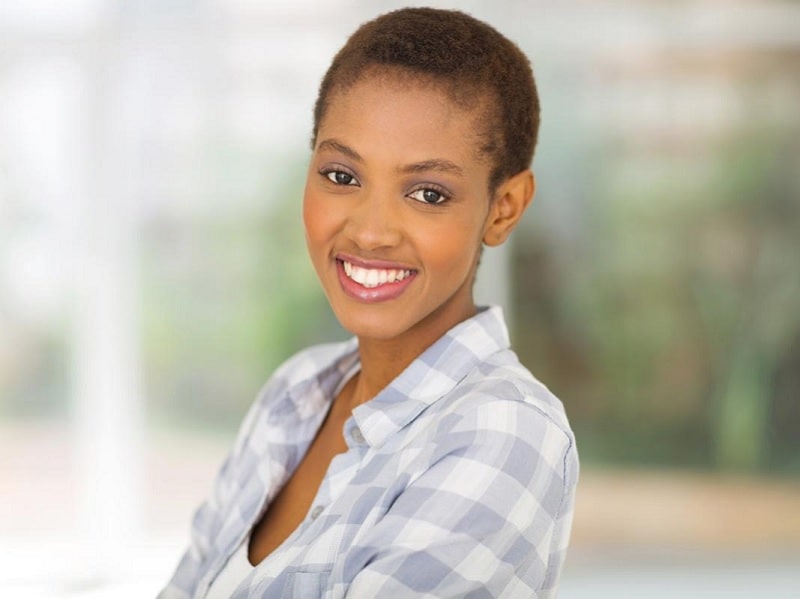 Short hair really can't get any shorter than this, can it? Some black girls prefer to keep their hair at this bare minimum length where they only need to occasional trim to keep the style looking neat and tidy.
7. Braids with Beads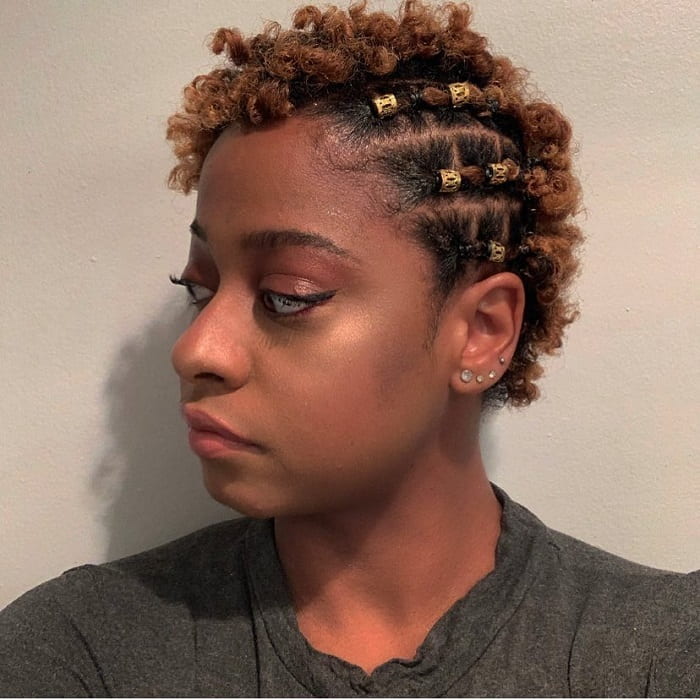 Keep your short hairstyle neat and accessorized with adorable little pins like these ones.
Styling it might be a little tricky and will require some skills, but having these neatly parted hair long the side will look gorgeous to say the least!
8. Short Blond Curls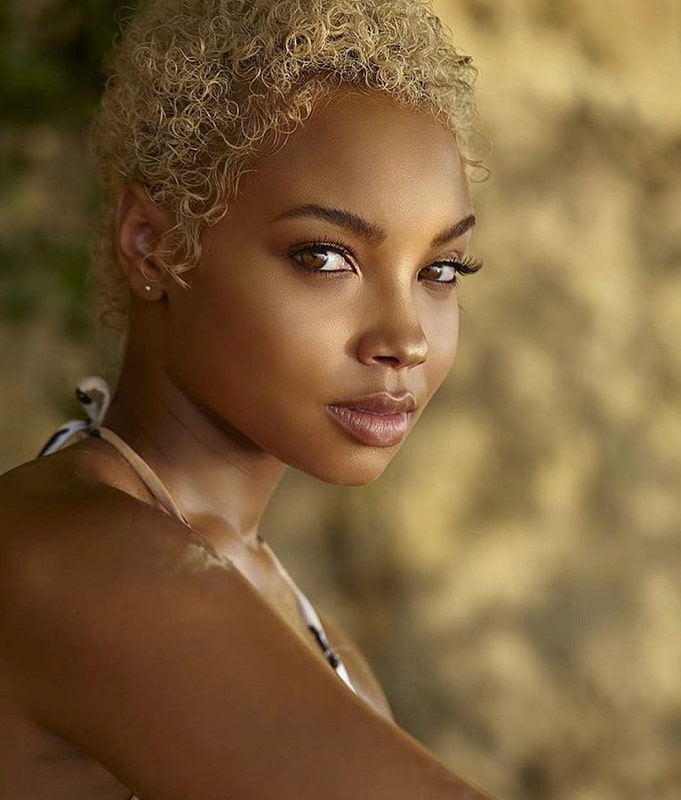 Short haircuts for black girls do not need to stay at their natural hair color only – these ladies can dye their hair a lighter shade to give a wonderful boost to their skin color and entire look.
Who's to say blonde colors won't look good on dark skin?
9. Fiercely Red
Red has always been seen as fierce and colorful hair color, and black girls are absolutely rocking their looks in this beautiful color!
If anything, we think that black girls should really consider dyeing their short hair red!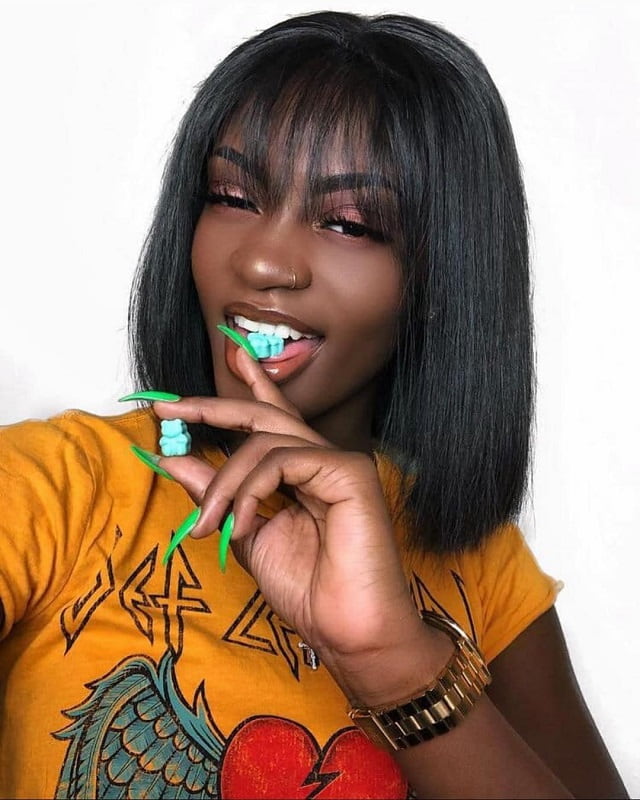 This is one simple yet amazing hairstyle! This girl here has straight black hair and the set of bangs to go with it. This hairstyle isn't just for lighter skin tones after all!
11. Buzz Cut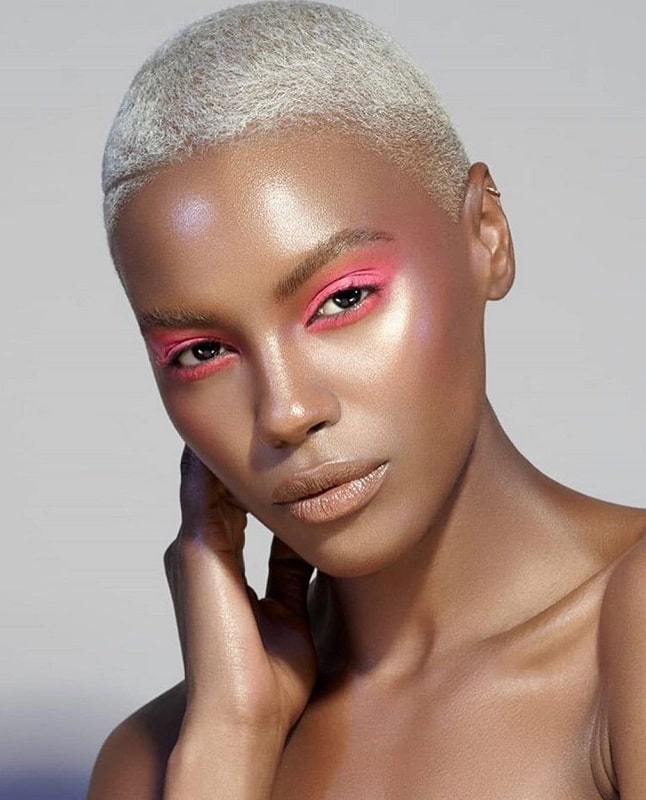 Would this color be considered as silver or white? It's a little harder to tell when the hair is shaved so close to baldness, but this sure is one empowering look for the ladies!
Her make-up only further accentuated the beautiful look. What do you think?
12. Cropped Short at the Back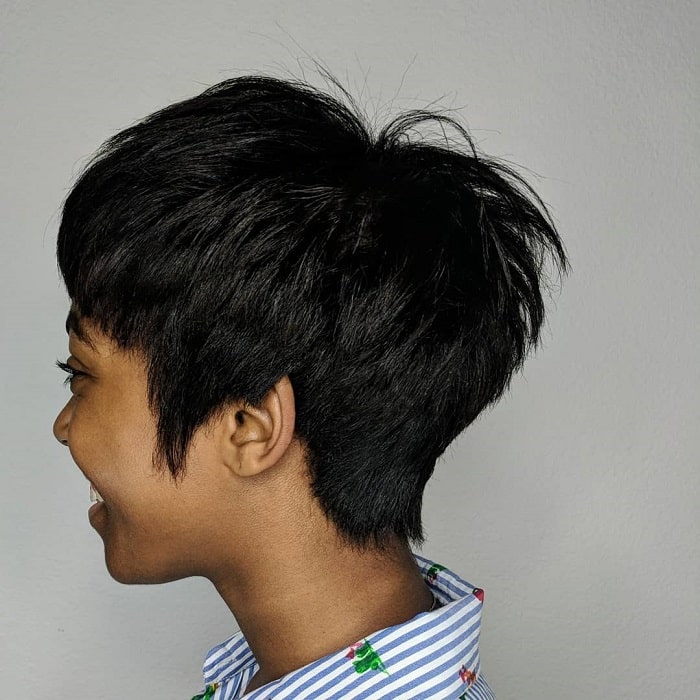 Black girls with short hair can also wear their crown like this – with plenty of layers to make the hair look thick and full.
Of course, this hairstyle will be easier to achieve if you already have a thick head of hair to start with!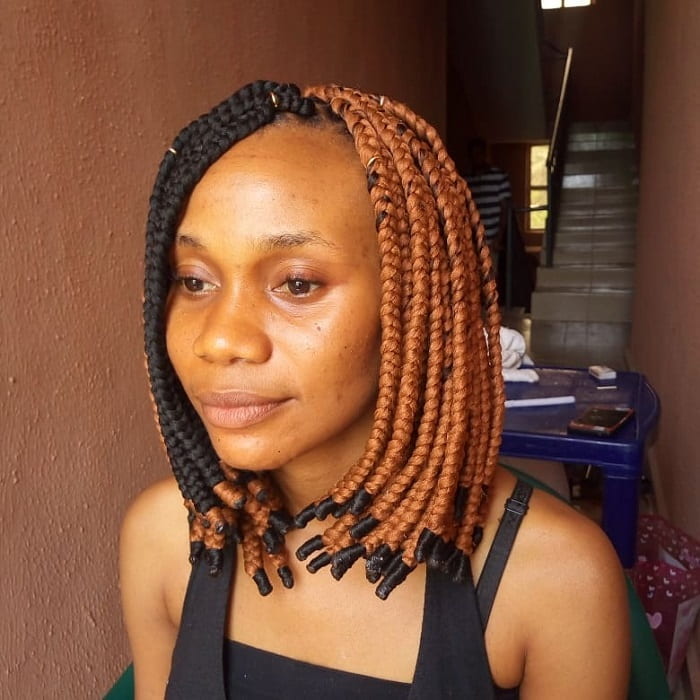 Want a unique short hairstyle? How about dyeing it in two colors just like this lady here?
With two colors, you can make your cornrows, braids and any other similar hairstyles a look that will turn heads.
Want a slightly more boyish hairstyle? How about something with long bangs and short sides like this lady has here?
This short haircut will be a little more sporty as a comparison to other hairstyles for black girls in this list.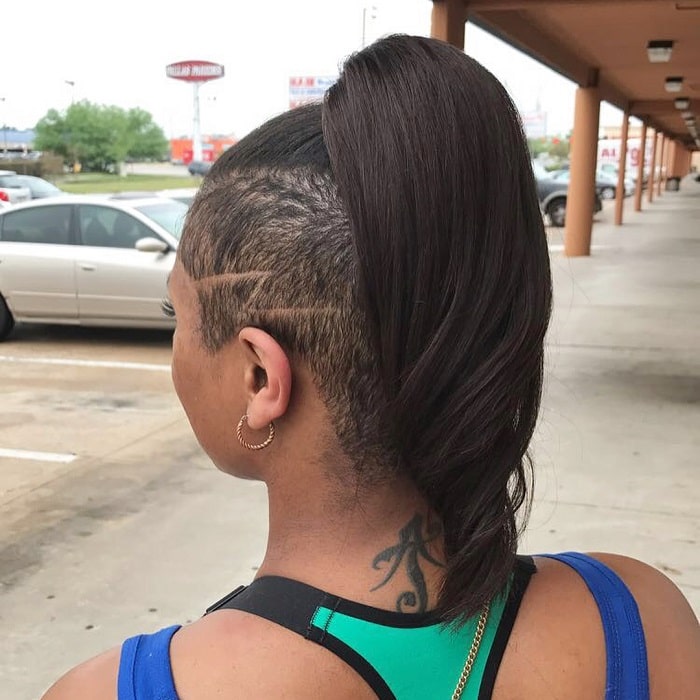 Here's another sporty hairdo for black girls! This look has a clearer focus on the long ponytail, but the shaved sides give her look a strong contrast.
Here's to mixing a long and short haircut at the same time!
Trendy Weave Hairstyles for Black Girls
16. Short & Natural Curls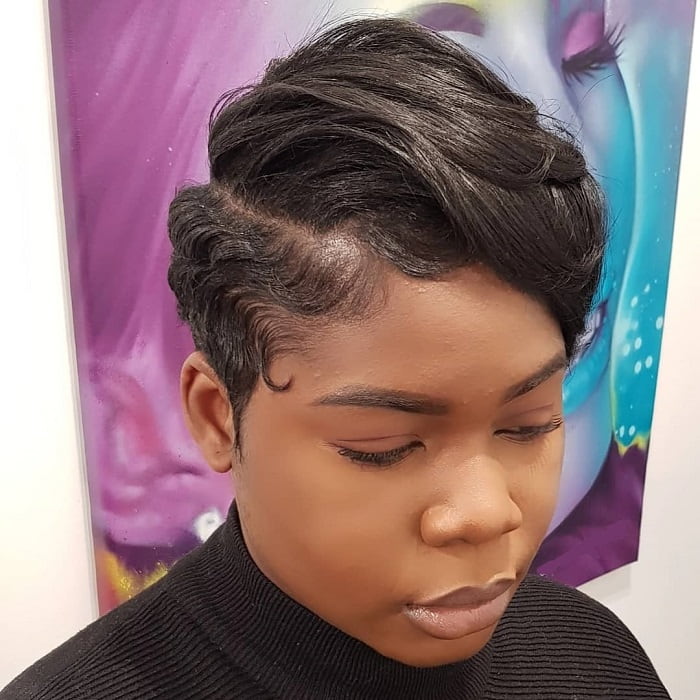 This girl here is rocking her curls and you know it! Featuring a simple side parting, this look can be easily achieved with a short hairstyle – perhaps trimmed short around the neck and a little bit of hair gel to hold the look.
17. Ocean Blue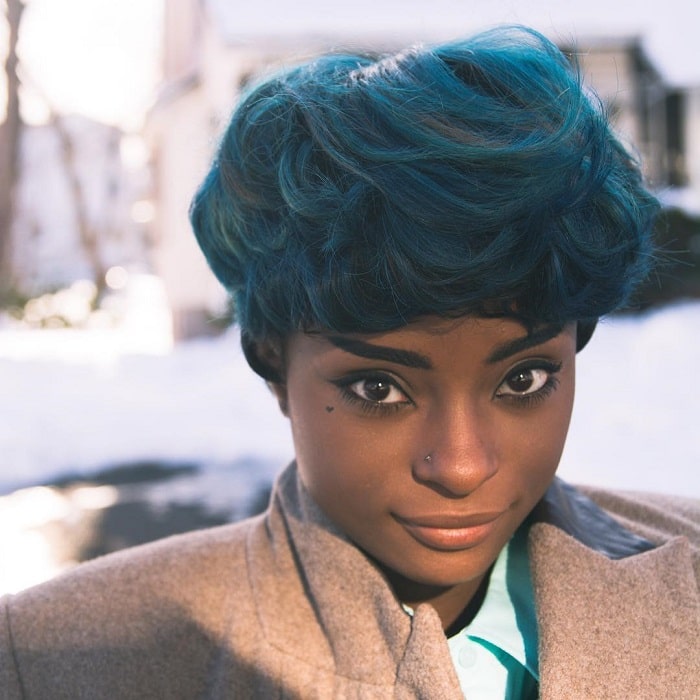 If you didn't know that this color can be an option, you do now! Know that this is one of the short hairdos for black girls that you can opt for, and especially the gorgeous color!
18. Combed and Tied
If you know the right techniques to comb and tie your hair, you can create an infinite number of beautiful hairstyles.
This look here requires you to tie your hair around the sides, and you can leave the rest completely natural.
Majestic Updos for Black Girls
19. Flat Curls
Want a short and curly hairstyle but don't want it to look too wild? You can create the flat curls look with some hair ironing techniques.
If you have hair highlights with this kind of hairstyle, you can be sure that they are going to show up real good.
20. Curly Mohawk

It's all about the upward styling. Keep your sides combed and neat, and let your natural curls serve as your bangs as well!
It's natural, stylish and doesn't need a lot of time to prepare – what's not to like about this beautiful hairdo?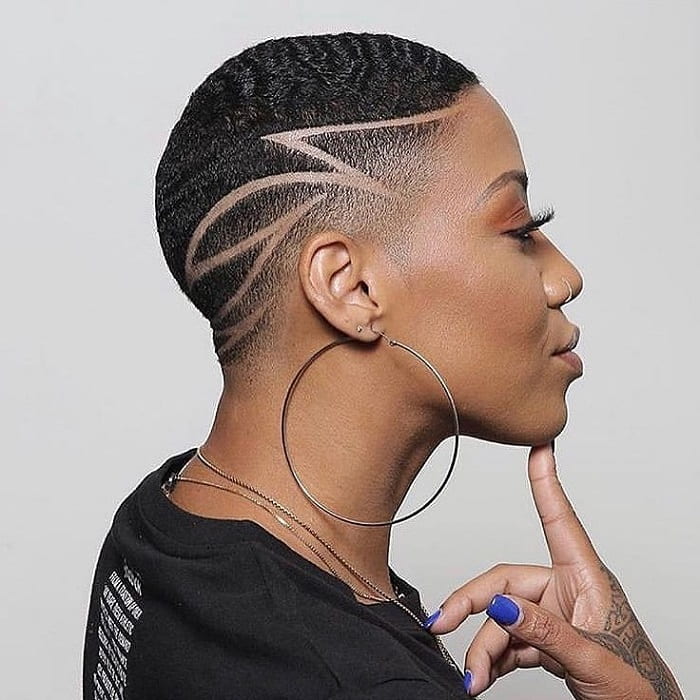 This black lady here has got a gorgeous hairdo! Her short haircut is made even more amazing with the wonderful line-up around the sides.
A short hair with such fancy styling is bound to get noticed, whether you like it or not – let's just hope that you do like the attention!
22. Short Dreadlocks

Not one for elaborate hairdos and styling? Just keep your existing dreadlocks at a comfortable length for yourself!
If we are talking about short hairstyles, then you can keep it around shoulder length. In any case, these locks are wonderful enough on their own without much needs for alteration.
23. Stylish Short Hairstyle

Serve that boss lady look with this stylish and professional looking hairstyle!
You can almost bet that black girls with short hair like this are also confident and have their own stylish charm that they can always fall back on.
24. All Tied Up

If you are one of those black girls with straighter hair, then you can just keep your short hair up in a ponytail hairdo.
It's as straightforward as it gets for this look! You only need to choose a nice hairband to go with your look and outfit. That's just an easy job, isn't it?
25. Naturally Short
Want another idea for a low maintenance natural hairstyle for black girls? A hairstyle like the above wouldn't be too difficult to pull off either – short hair all around, keep the hair natural and you pretty much got it all down!
And so, that's it for our list of short black girl haircuts! Hope, you'll get the perfect short hair look you're looking for.