Black girls often don't feel confident about their natural hair. It's high time the weave trends stopped because natural hairstyles for black girls are the trendiest hairstyles in 2023. That is why we are presenting 20 gorgeous natural hairstyles to rock this year.
How to Grow Out a Healthy Afro
Tip 1: Moisturize and deep condition your hair. Choose hair products that contain nutritive oils instead of those that contain harsh chemicals. Harsh chemicals will make your hair brittle and dry, as opposed to oils such as coconut, avocado, jojoba, castor or olive that are highly nutritive and will make your hair soft and shiny.
Tip 2: Don't wash your hair every day. If you wash your hair every day, even the most nutritive of shampoos will deplete it of its natural oils.
Tip 3: Sleep on a satin pillowcase. If your pillowcase is made of rough fabric, that will damage the hair.
Tip 4: Brush your hair gently. If you brush your hair harshly, that will damage the hair and break it. Choose a hairbrush with wider and softer teeth.
Tip 5: Avoid subjecting your hair to heat. Excessive styling, curling, and straightening have a damaging effect on any type of hair, but natural curls are especially sensitive and subjecting them to heat will damage the hair quality, as well as the shape of the curls.
Amazing Black Girls Hairstyles with Natural Hair
Following are the 20 most beautiful natural hairstyles for girls to flaunt their hair texture like a pro.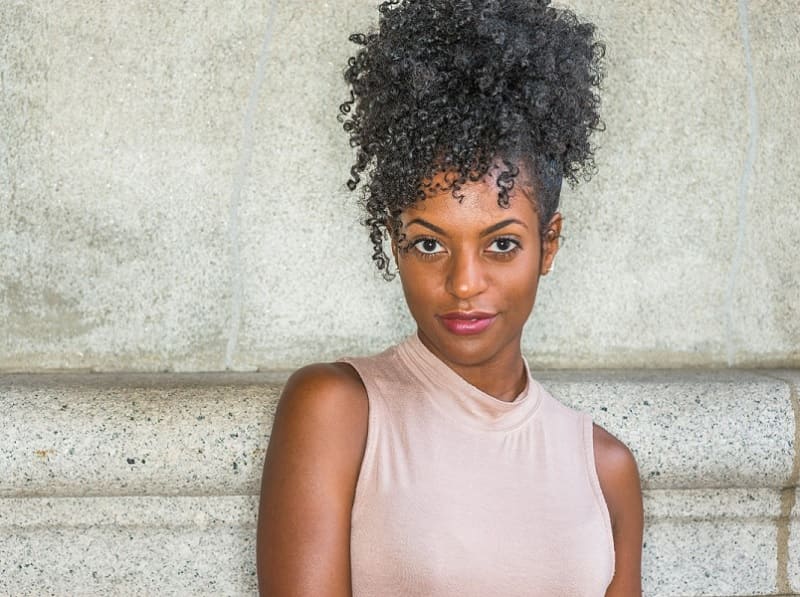 There's hardly any natural hairdo out there more practical than a ponytail. When you have an afro, you can tie a high, voluminous ponytail that will achieve the effect similar to that of a messy bun. To make it look even better, use some bobby pins to make some curls look like they are naturally swept towards your forehead and release some strands around the face.
2. Long Natural Curls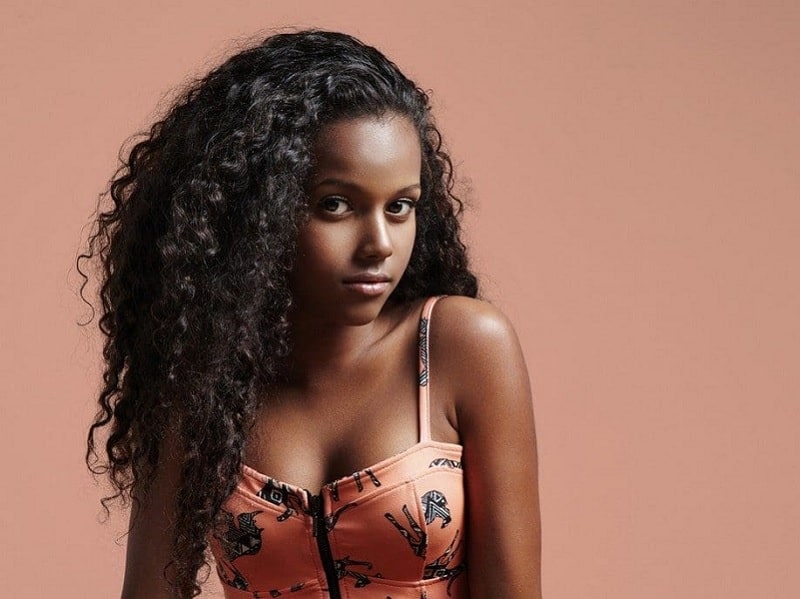 These curls are not exactly afro curls. They are heavy and they can require some patience to maintain. But that's still a modest price for the volume and gorgeous look that you get. You can just wear your hair natural and side-swept.
3. Updo for Short Hair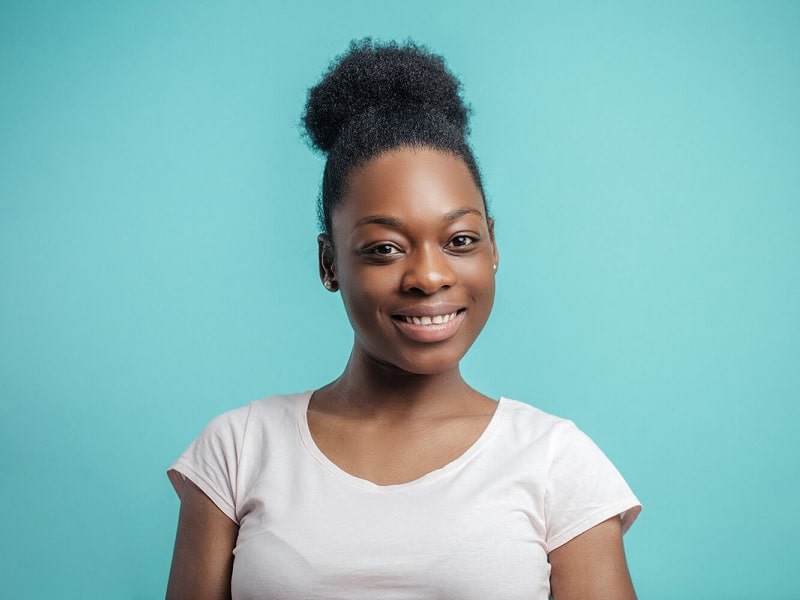 If you need a quick and neat natural hairstyle for black girls, just pick your hair up into a high, sleek bun. Use some hair wax to make the hairstyle extra slick. It is so simple that it may become your next favorite everyday hairstyle.
4. Side-Swept Tight Curls
When you have curls like these, they look perfect as they are. That's why you should make sure to follow all of those hair care tips. Make sure your hair is moisturized, gently treated, properly nurtured and regularly trimmed, and enjoy your sensual girls.
5. Middle-Parted Long Straight Hair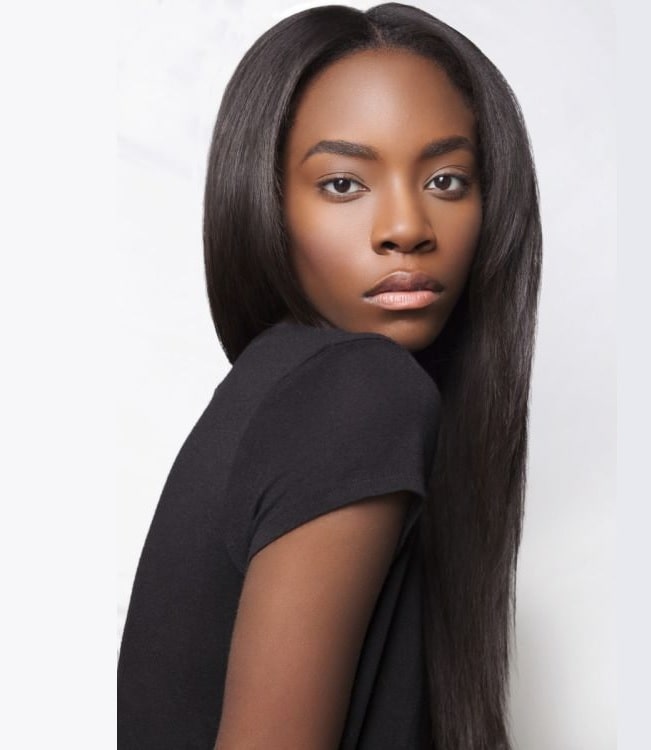 Straight hair can look very natural on black girls too. A layered look like this one looks sexy and seductive. The only problem is the hair damage. Since the natural curls are usually pretty tight, it will take you extra effort to straighten them and the damage to your hair will be bigger.
6. Short Afro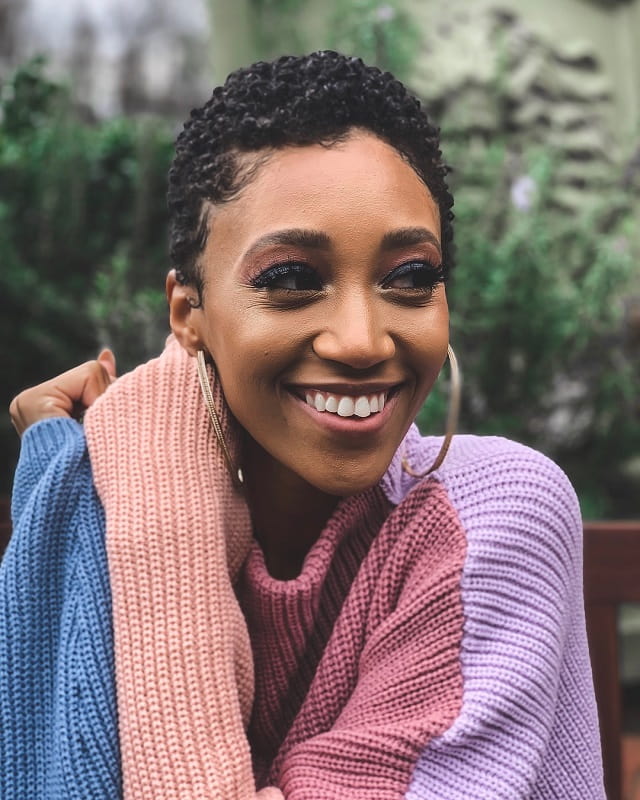 If there's a definition to a beautiful, natural hairstyle for black girls, then it's a short afro. It's distinctive, cool, practical and it requires no effort at all when it comes to styling.
7. Low Ponytail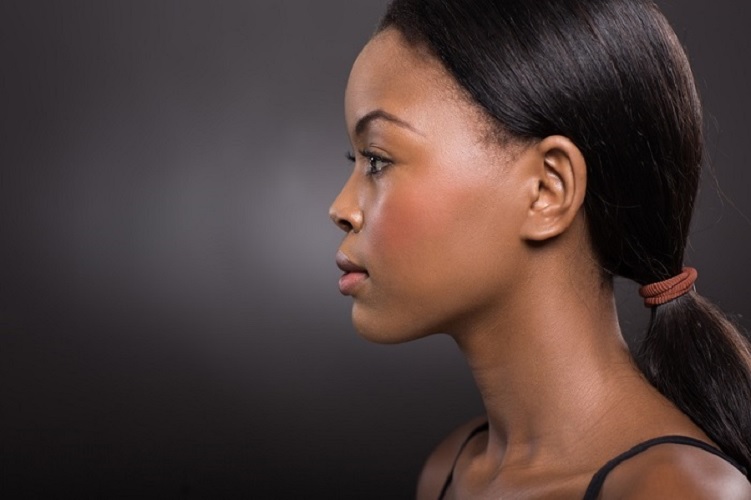 Straighten your hair & put them into a low ponytail and then secure it with a rubber band around it for a quick and natural look.
8. Front-Swept Pixie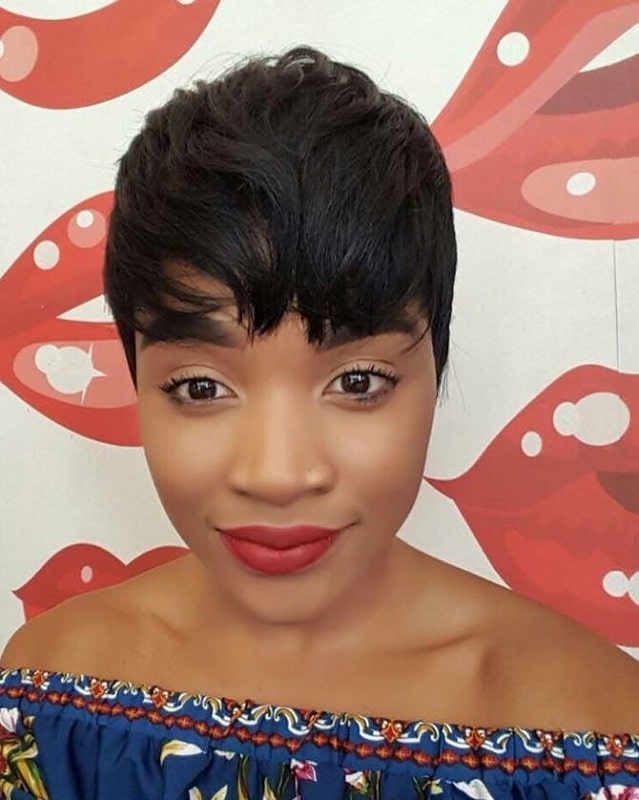 Girls short natural hairstyles are incredibly charming. That's why you should try this front-swept short hairstyle that is so stylish and will make you look younger and fresher.
9. Sleek Curly Updo
If you have a wider, round or square-shaped face, it's important to choose a hairstyle that will visually elongate it. That's what this hairstyle is perfect for. Accentuate the beautiful curls on top while applying a generous amount of hair gel or hair wax on the sides. If you're still not able to make the hairstyle slick, use bobby pins to hold the hair in place.
10. Double Afro Ponytail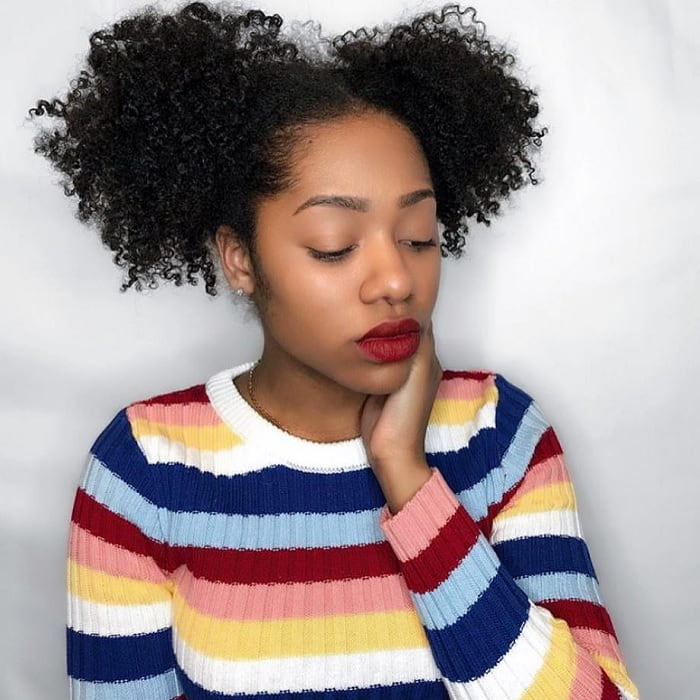 If you're still a girl inside, part your hair in the middle and turn your afro into two beautiful, big ponytails. A funky looking natural hairdo for black girls.
11. Messy Side Bun
If you take good care of your hair, you can afford to straighten it every once in a while. You can combine straightening your hair and adding a bun on the side for a modern, messy side-updo.
12. Wavy Hairstyle with Braids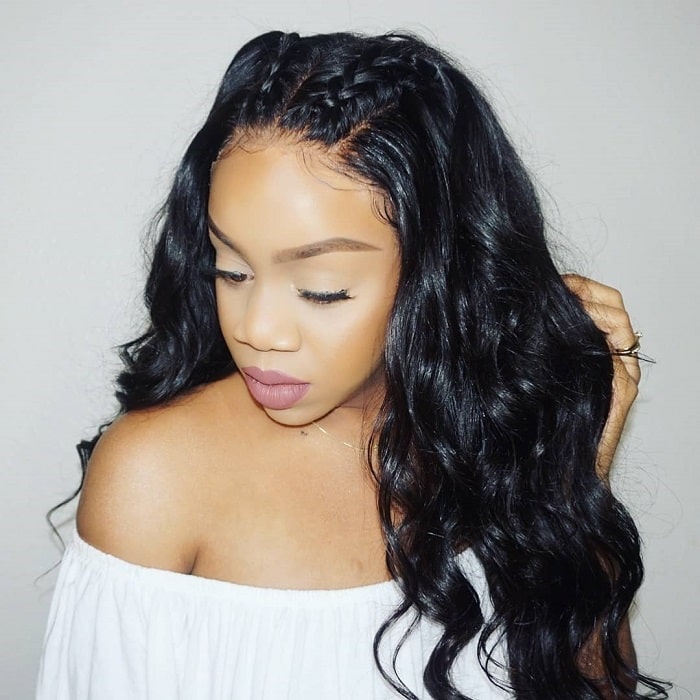 Black girls often find hand solutions for taming their natural hair in waves. And there are ways to make waves look natural as well. If you curl your hair into big, voluminous waves and add some braids to the hairstyle, you will look romantic and sensual.
13. Low Braided Ponytail
Make a curly low braid more interesting by braiding your hair at the back and then tying it with an elastic band into a big low ponytail.
14. Double Dutch Braids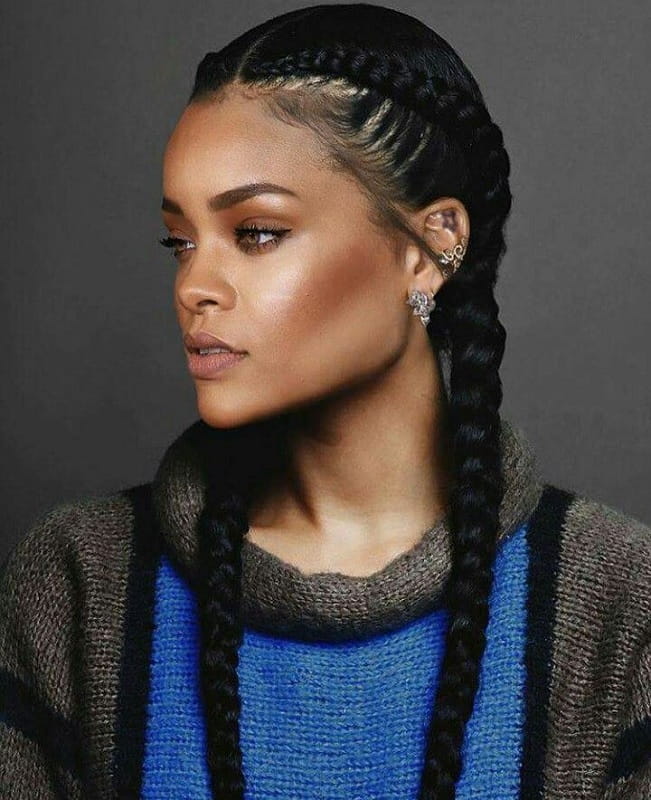 Rihanna's hair is always on fleek. If you have longer hair, try some cool braided hairstyles. For this one part your hair in the middle. Start braiding a Dutch braid from a small section into a triangular shape both of the braid itself and the sections it creates.
15. Sleek and Short Wavy Hairstyle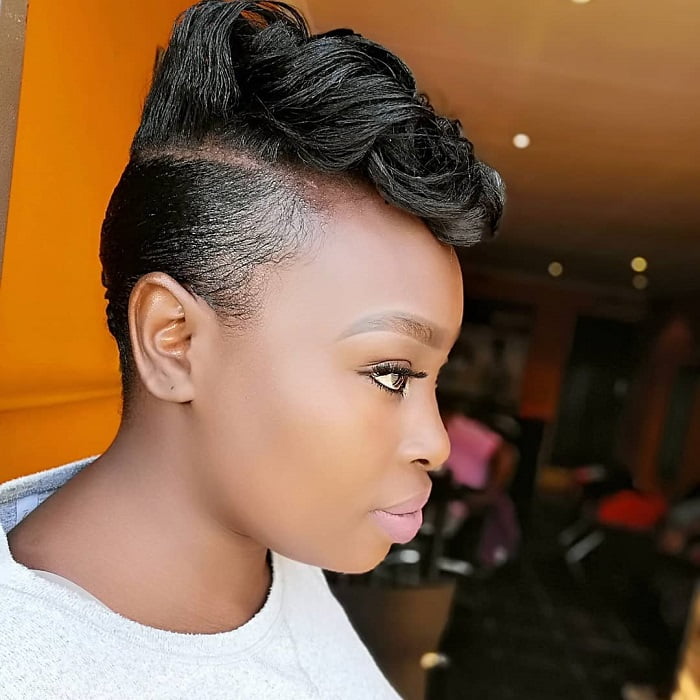 Black girls' natural hair tends to have a wider shape. That is why cutting it shorter on the sides helps elongate a rounder, wider face. When you have an undercut, just style it using hair wax. Use a flat iron to shape the waves on the top.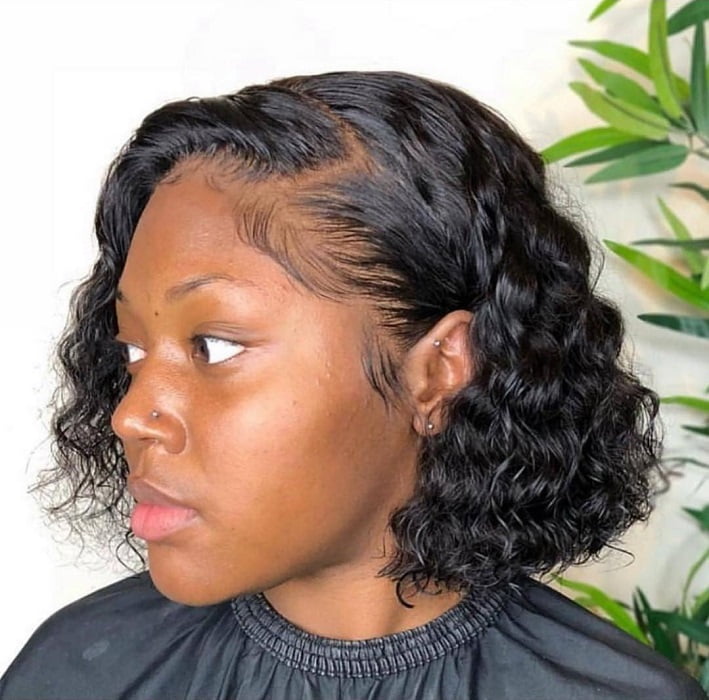 When your hair is cut into a nice, straight bob, you can just use some curl defining product to make the curls shiny and nicely shaped. Then just part your hair in the side, section out your bangs and part them on the side.
17. Halo Braid Updo
Speaking of natural hairstyles for girls, braids are definitely an amazing option. Part your hair in the middle, making sure it's sleek. Braid two half-halo braids around your head that will make for a nice, toned-down hairstyle.
18. Side Half Ponytail on Curly Hair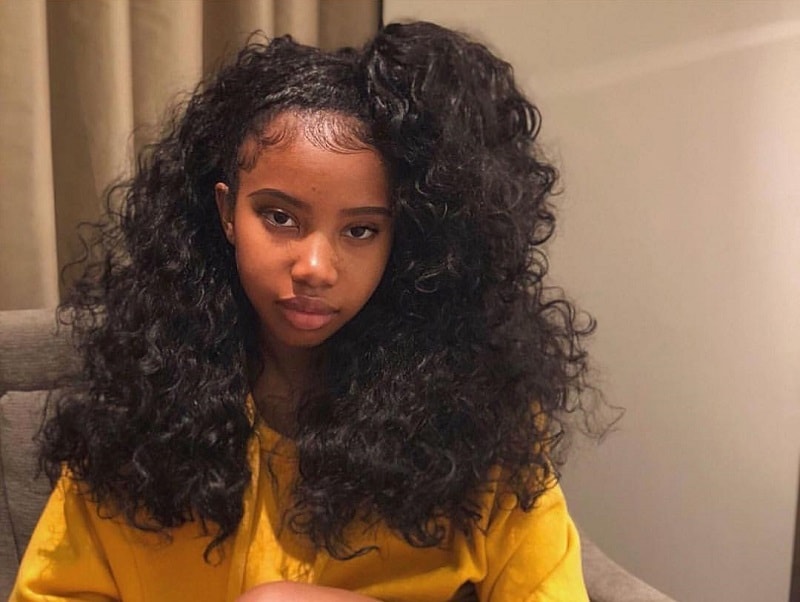 Making side half updos can look incredibly cute and endearing. If you want to get those annoying curls that constantly fall over your face out of the way, just tie a high side ponytail that is so simple but will add so much cuteness to the hairstyle.
19. Samurai Bun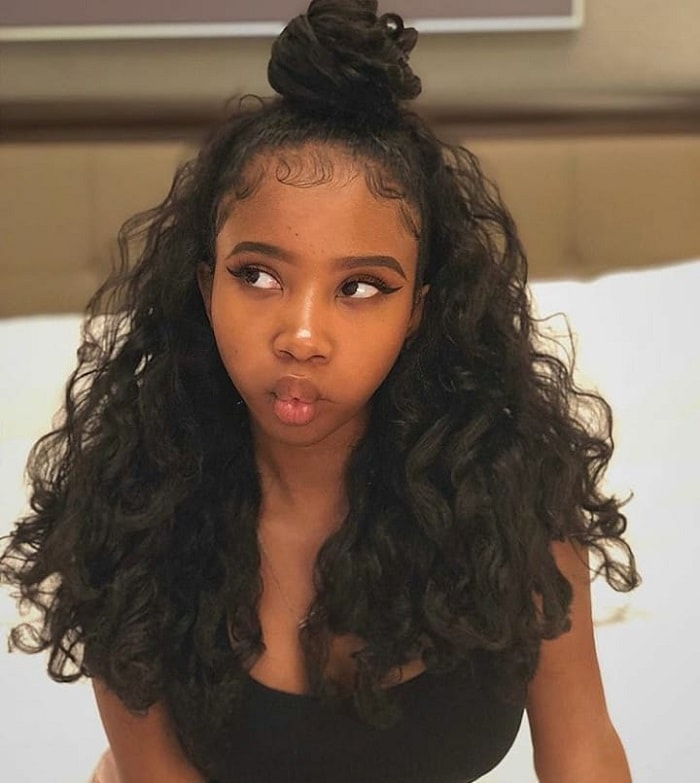 If you love rocking long, big curls, spice the whole hairstyle up by making a sleek, high samurai bun. Use some hair wax to make the hair on top and the baby hairs slick. A perfect hairstyle for black girls with naturally curly hair.
If you would just take a couple of decorative bobby pins and use them to make your hair sleek on the sides, you would get the most amazing elongating effect to your face, as well as the most stylish, quick afro mohawk.
Hopefully, these 20 beautiful natural hairstyles for black girls that will encourage them to wear more natural hairstyles that will let their God-given beauty shine through.