Looking for some cute and lovely kid's hairstyle ideas for black girls? We might have just the thing for you! Black kid hairstyles can sometimes be the same as what you would expect in an adult hairstyle, although there are some other variants where the hairstyles just look much better on kids. You'll see what we mean when we scroll down the list.
Black Girl Hairstyles
African American girl hairstyles can range from short to long, depending on her personal style. These cute hairstyles for black girls are sure to help you or the girl in your life choose the next hairstyle that you want so that you look great and feel confident. The following are the 30 the most beautiful hairstyles & haircuts for black girls.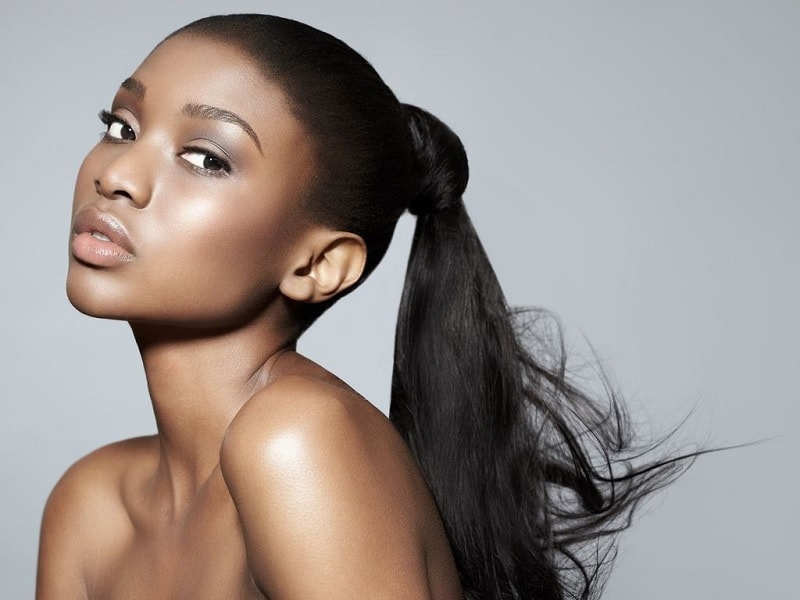 This incredibly sleek and modern pony is one of the most popular African American girl hairstyles since it looks great on most any girl. It features hair slicked to the head and then pulled back into a full and long ponytail for girls that looks incredibly impressive and has a lot of body and motion to it.
2. Long and Colorful Braids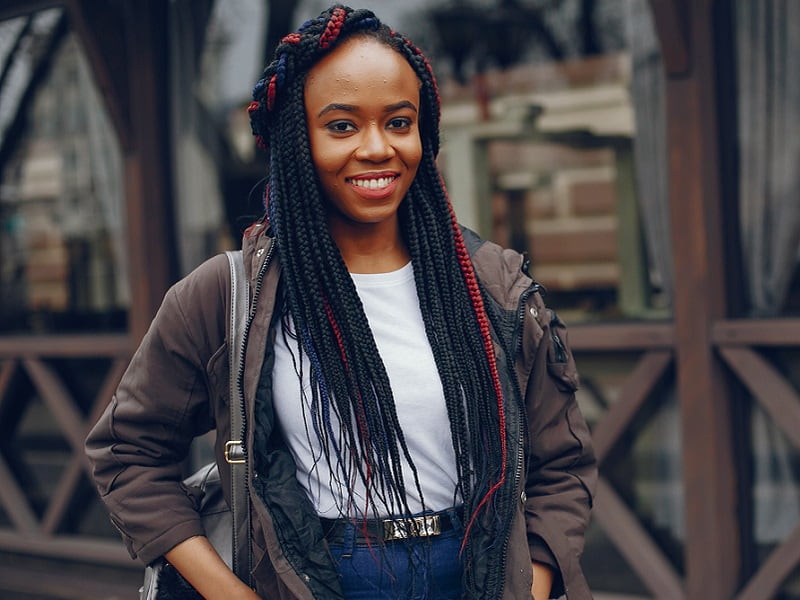 Breaking up hair with bright braids is a great way to add interest to a style. Adding color allows the braids to then be woven into a crown or worn down around the face with equal amounts of impact. This attractive braided style is a lot of fun for black girls.
3. Voluminous Updo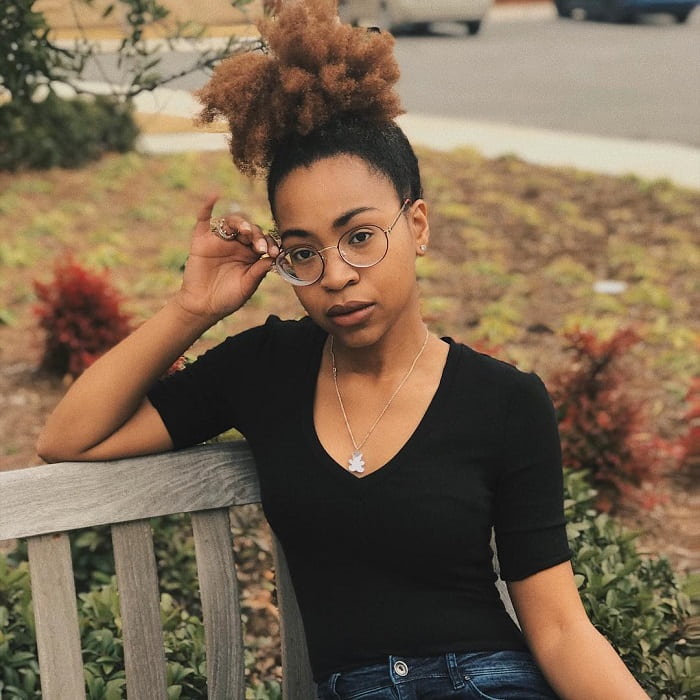 A sleek bun is allowed to then explode with plenty of volume in this great style. The style is easily achieved, no matter how long or short the hair is, making it a great option for black girl hairstyles ideas. This is a fun and bold bun that looks great on most women.
4. Pulled Back Short Afro Hair
Keeping some hair pulled back from the face is a wonderful way to ensure that you can easily see. Any woman can love wearing bits of her hair pulled or braided back from the face and then a little freer and in a larger natural style. This is a great way to tame hair, but also allow it to be free.
5. Sleek Long Bob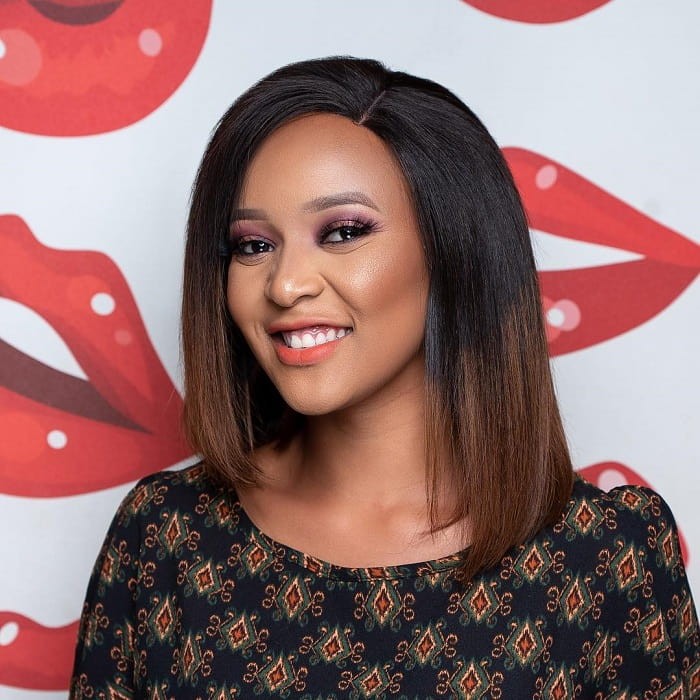 A sleek bob is one of the most conservative cute haircuts for black girls and is a great option for any girl who doesn't want curls or braids. This hair looks very sleek and smooth and can fall anywhere from the chin down to the shoulders and still look amazing.
6. A-line Lob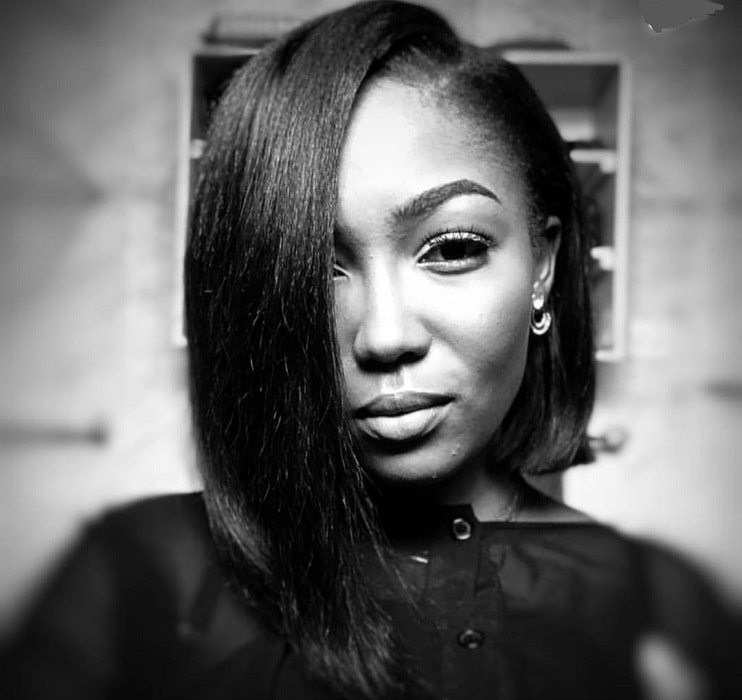 Bobs that need a little extra edge can be worn with some of the bangs hanging over the eye. Giving this area of the hair plenty of volume keeps it from falling flat and adds a lot of mystery and intrigue to the hairstyle, which is great for confident Afro-American girls looking to shake up their personal style.
7. Thick Braided Crown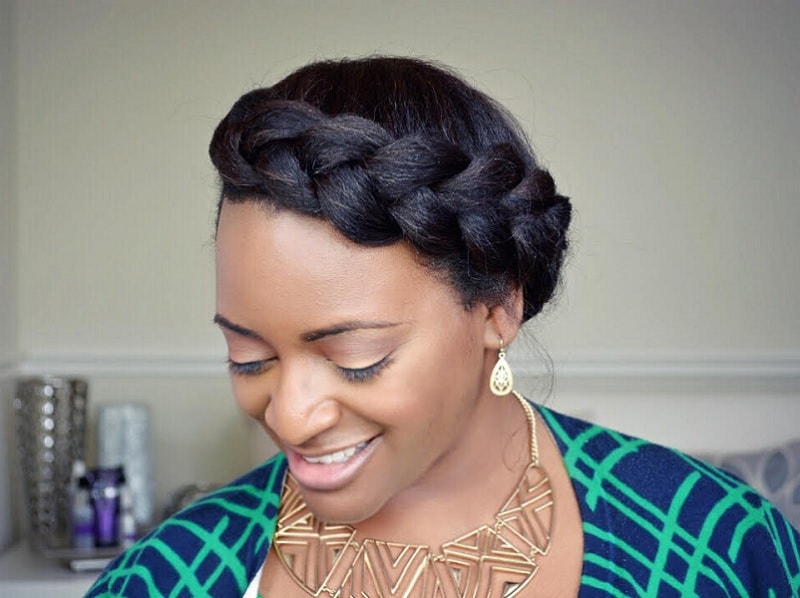 A thick braided crown that runs along the forehead is an attractive style not only for day-to-day errands and work but also for wearing to a special event. This gorgeous braided hairdo for black hair should be oversized to really add a lot of interest to the style.
8. Funky Updo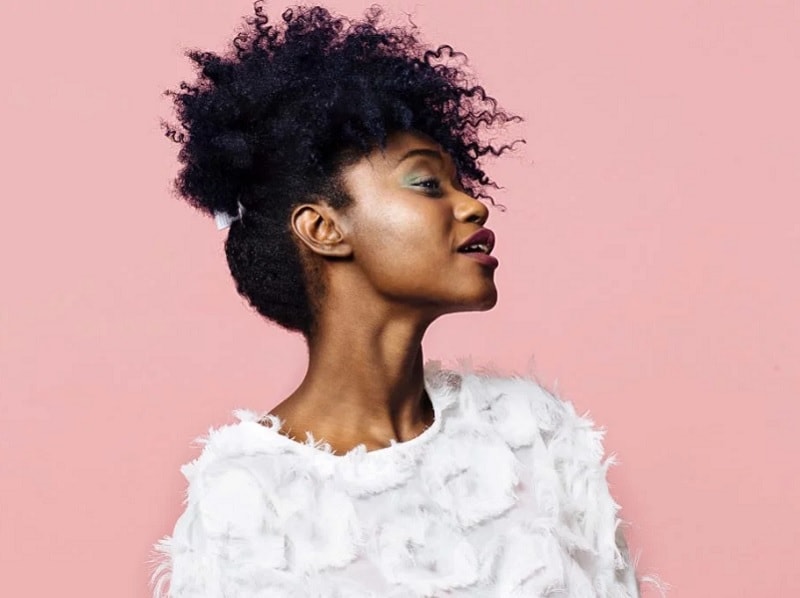 Keeping hair up off of the back of the neck allows the wearer to feel cool and also to add some funky style to the top of the head. This hair isn't corralled into a bun, but rather allowed to have freedom and movement, which makes it a unique and fun style
Amazing Curly Hairstyles for Little Black Girls
9. Short Curly Bob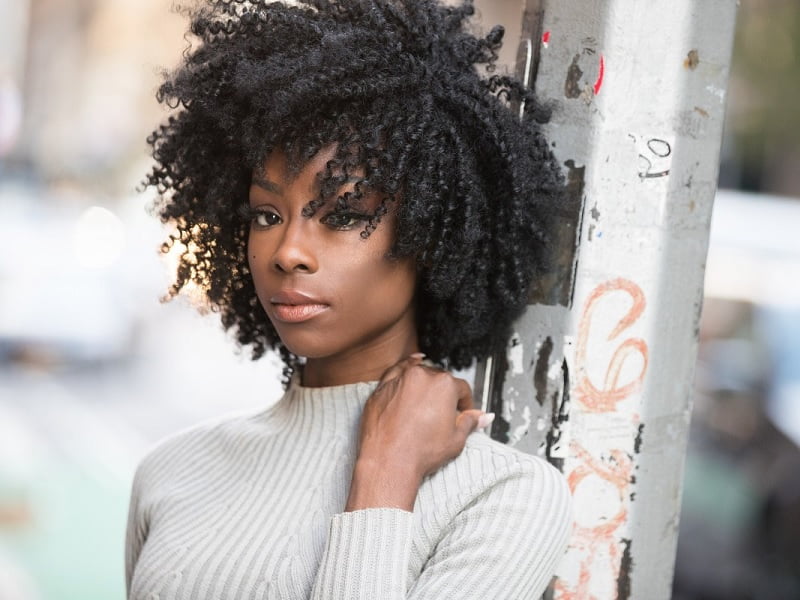 Black girls who have shorter curls that are above the shoulders don't need to try to tame them, but rather should allow them to be free. These curls have a lot of movement and freedom to them and look great on any woman who carries herself with self-confidence, as it is a style that is sure to attract a fair amount of attention.
10. Buzz Cut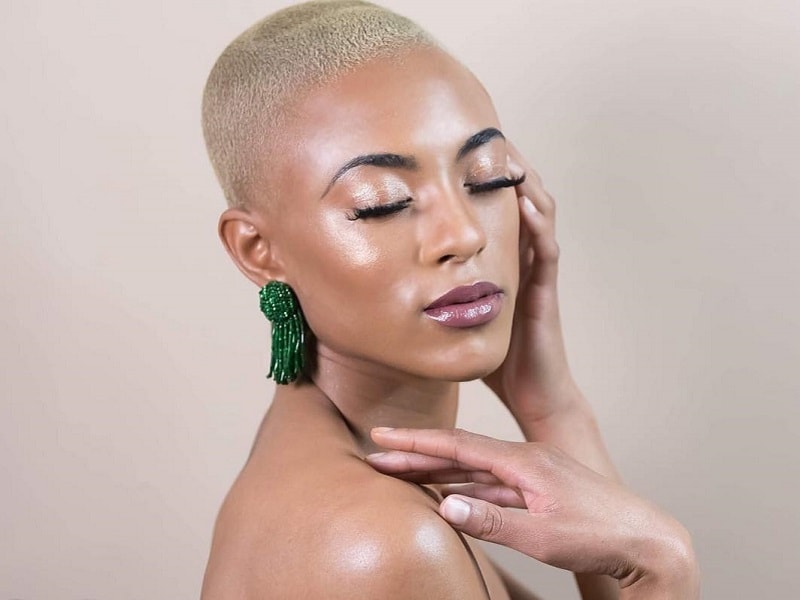 Incredibly short hair can be very feminine, especially when worn with confidence. This hair is bleached and matching eyeshadow really makes the style pop. No matter the hair's color, however, this black girl's haircut is great for anyone who doesn't want to worry about her hair, but still wants to look feminine.
11. Thick Braids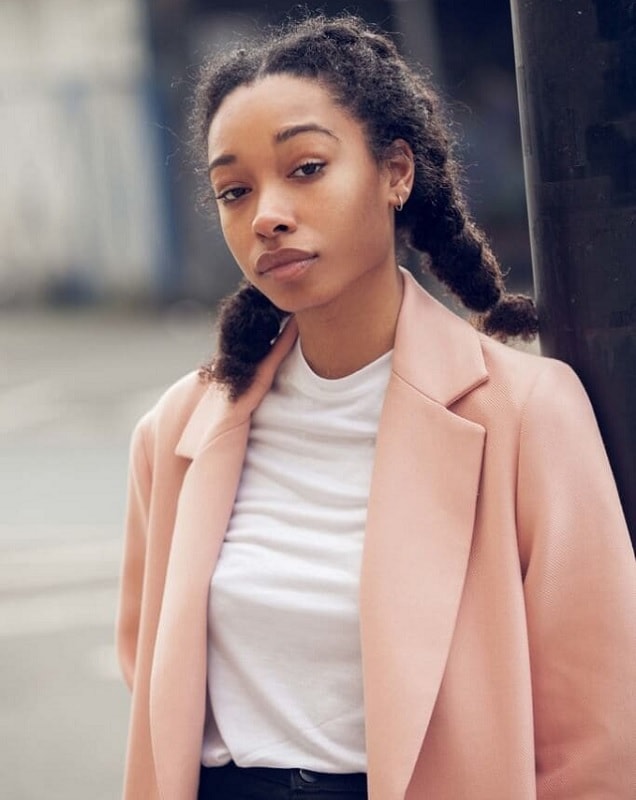 Thick French braids that fall down the back are a great way to show off really thick hair and keep hair out of the face at the same time. Allowing some of the hair to escape the braids adds a bit more volume to the style. This is one of the most flattering braided hairstyles for black girls as it looks great on any girl.
12. Short Afro with Tiara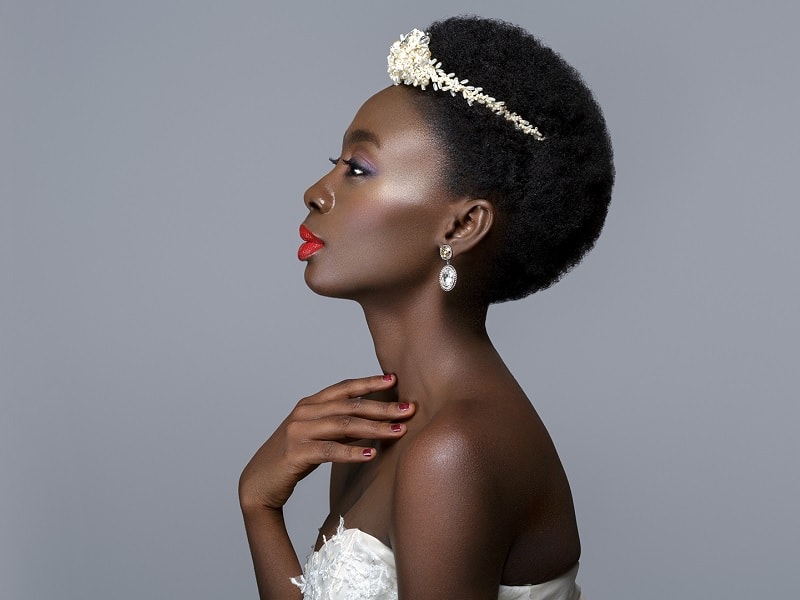 Incredibly short and thick hair is gorgeous, and for a special event, it can be made even more attractive with the addition of a simple tiara. No matter if the tiara is decked out in jewels or with dainty flowers, it's sure to make the hair the star of the show and really show off the beautiful style.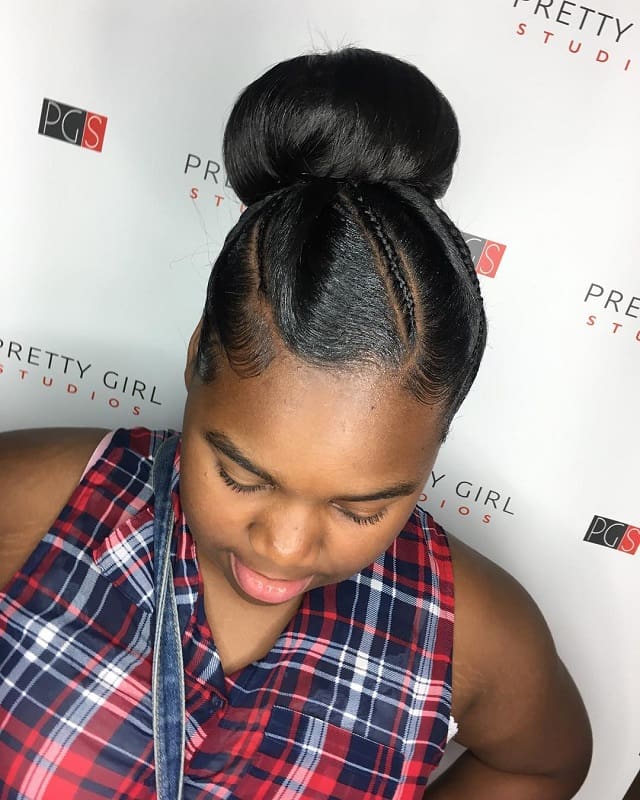 A full bun on the back of the head looks amazing, especially when all of the hair leading to it has been slicked back or braided tightly to the head. This makes the bun appear even bigger and fuller, which is really attractive and is sure to keep hair out of the way and looking great all day.
14. Short Natural Hair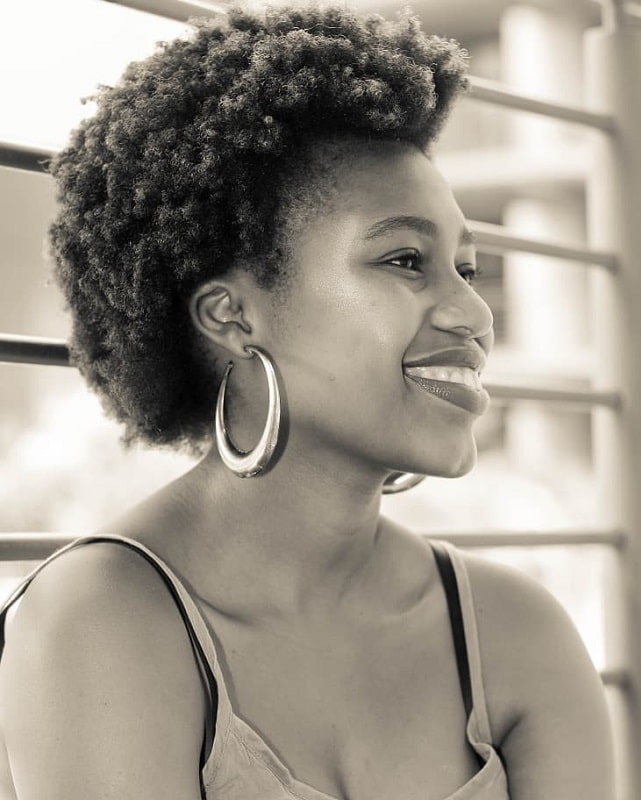 Short curly hair looks amazing when left to enjoy its own volume and frame the face. This is a natural haircut that is great for the black girl who doesn't want to spend a lot of time on her hair but still wants to look gorgeous.
15. Box Braided Bob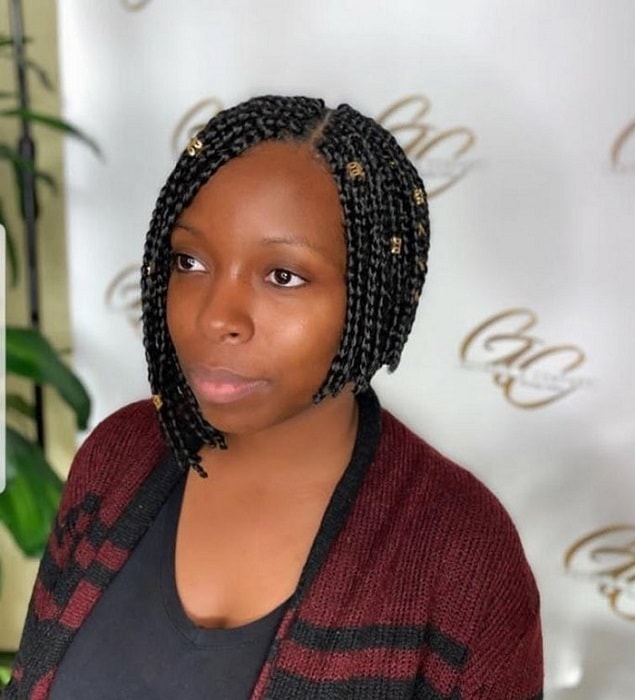 Shorter braids that are the length of bob can look even more special and inviting when they are decorated with gold beads. These beads will pop out from the braids and help add a little more volume and fashion to this short hairstyle for black girls, ensuring that it looks great.
Adorable Hairstyles for Little Girls with Beads
16. Bright Blue Wonder
There's no reason not to go for a bold color, and blue is a wonderful choice. This longer blue hair is worn in loose pigtail buns on the side of the head but is also allowed to fall free down around the shoulders, which creates a very natural and casual appearance. Any black girl who wants this long hairdo needs to have a lot of confidence in her new blue hair.
17. Thick Braid Curls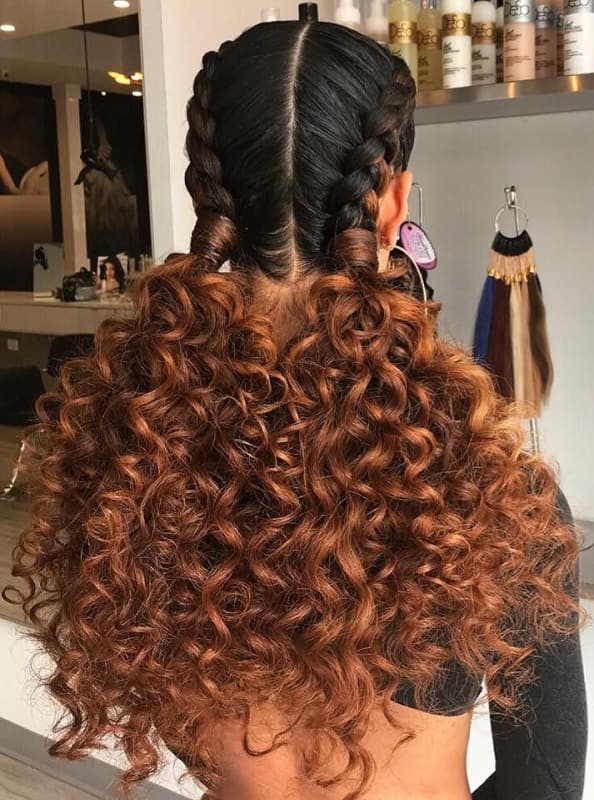 Impossibly thick curls look amazing when they are allowed to flow naturally from two tight French braids. Opting for really long curls that flow halfway down the back will make this style even more impressive and ensure that anyone who sees it will stop and take notice. The curls need to be defined to ensure the best look from this style.
18. Curly Long Bob
Curly hair can be worn in a larger bob, which allows for plenty of volume around the face and creates an incredible look. This black girl's bob haircut looks wonderful on any woman and allows her to enjoy the movement that the curly hair has, which can be great for confident women who want their hair to express their confidence and personality.
19. Long Braids and Curls
A mixture of longer cornrow braids and curly hair looks great, especially when the braids and the curls are two different colors. This ensures that they stand out from each other and prevent the hairstyle from looking boring. Opting for really long hair ensures that this is a unique and showstopping look.
20. Sleek and Modern Curls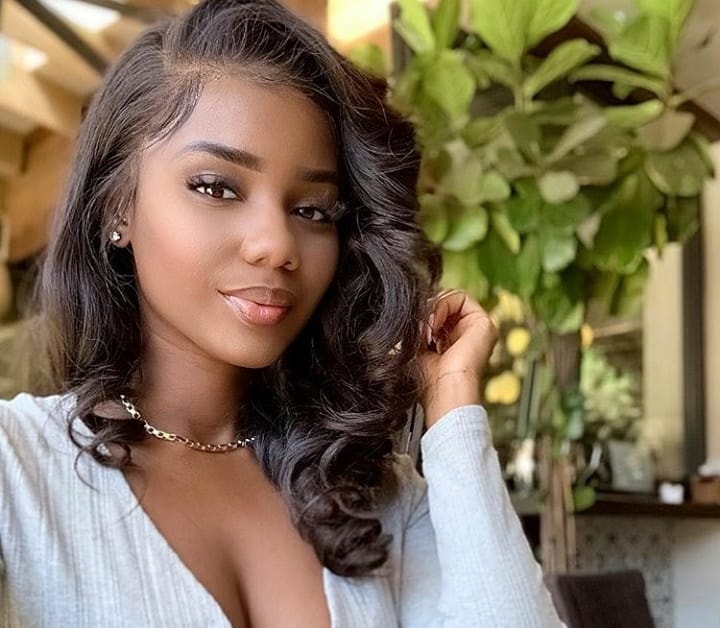 Sleek curls that are curled away from the face look really modern and are perfect for a day at the office, as well as a night out with friends. They are a wonderful way to frame the face and look great when paired with dramatic makeup.
21. Pink Updo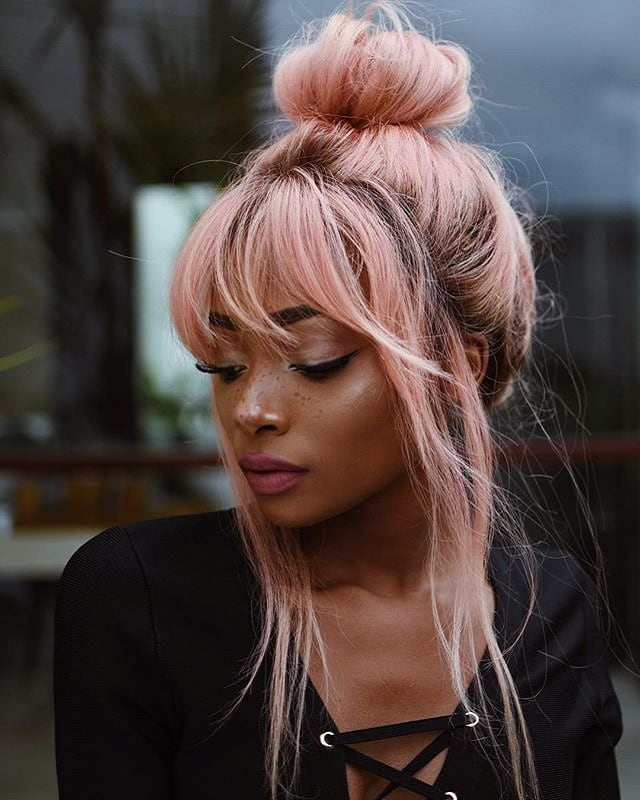 Pink hair piled on the top of the head in a bun with some pieces allowed to hang down and around the face is a gorgeous look. This updo hairstyle for African American girl looks very nonchalant and easy to pull off but does require a fair amount of confidence due to the color of the hair.
22. Fierce Side Bangs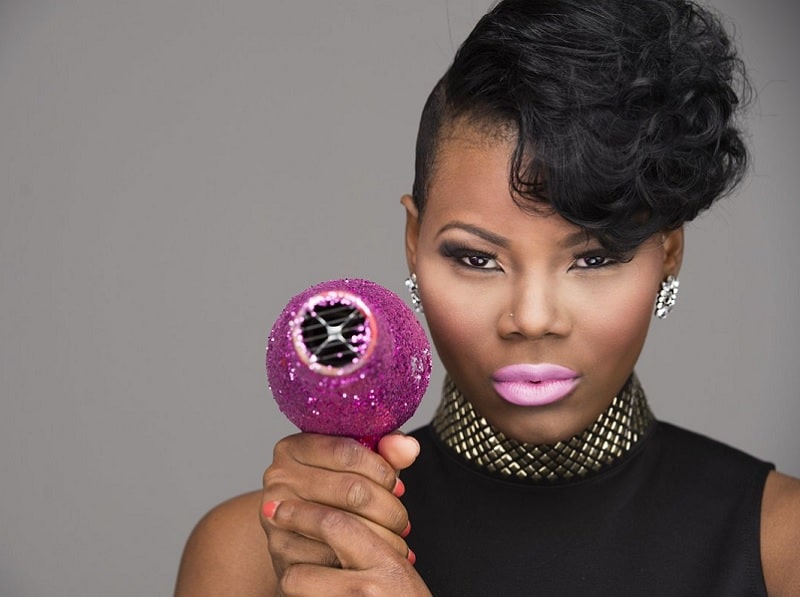 Side bangs don't have to be boring, and curly ones that are large and the focal point of the style are sure to update any look. These side bangs add a lot of impact to a black girl's hairstyle and will give any dark-skinned girl the boost of confidence that she needs to tackle the tasks of her day.
23. Sleek Braided Pony with Rings
A thick braided ponytail looks even more impressive when the hair that is pulled back is braided tightly to the head and then decorated with gold rings. These rings will really stand out against the dark color of the hair and will add a little natural curve to the style, especially when contrasted with the sleek and straight lines of the braids.
24. Incredibly Thick Braided Ponytail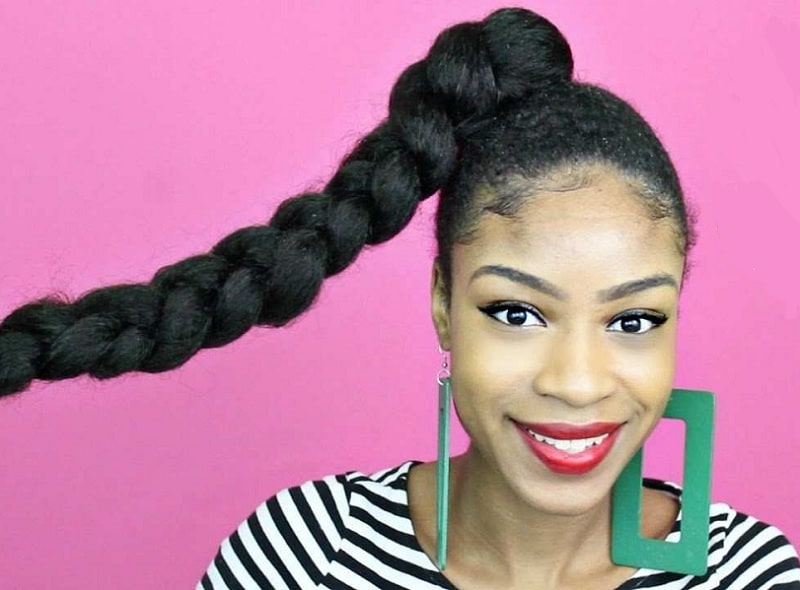 A braided ponytail looks great on anyone, but making it especially thick makes it look even better. This thick ponytail hairdo for young black girls has a lot of personalities and will add movement to the style, which is great for any woman looking for a bold and impactful look.
25. Half Up Cascading Curls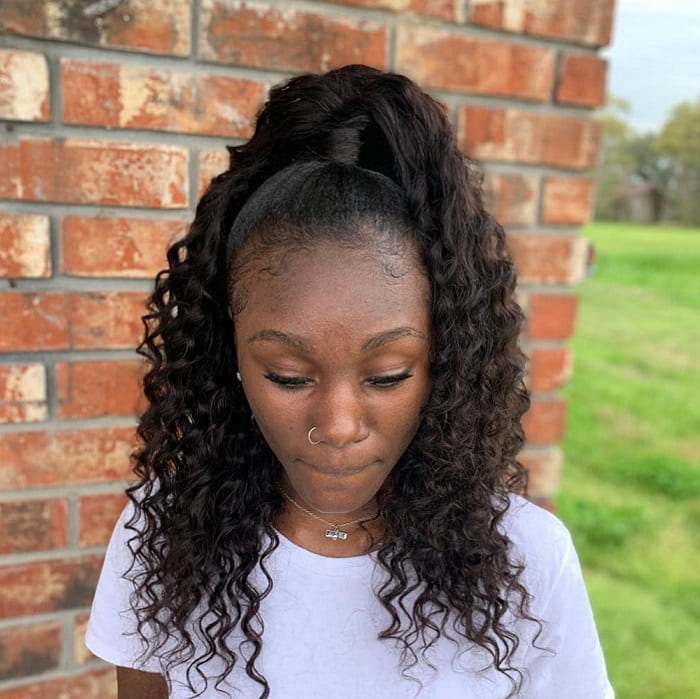 A half hairdo always looks great, but when the hair gently curls and is allowed to cascade down around the face and down the back, it looks even better. This black haircut & style is perfect for girls and is a wonderful way to enjoy longer hair without the frustration of having it in the face.
26. Short & Tied Up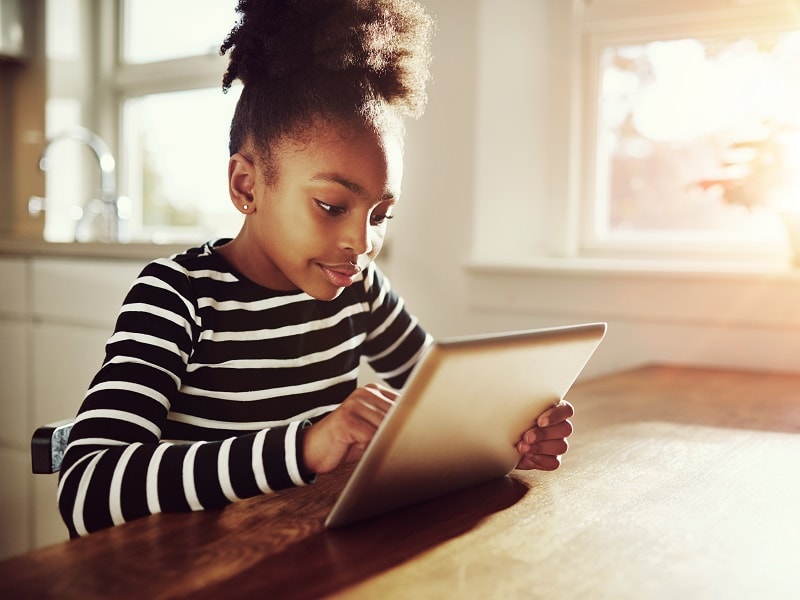 Don't know how to style hair? No problem! Just bundle it all up and tie it at the top to create this cute little girl hairstyle. Even if your hair is frizzy and way too curly, it's fine! This is the hairstyle that you won't need to worry too much about after all.
27. Braided Ponytail for Black Girl
Okay, so this isn't exactly a ponytail. IN any case, this is still one option when it comes to kid's hairstyles for African American hairstyles. Dreadlocks or cornrows, each strand can be bundled up into a neat little tail at the back, just like this one.
28. Stand Out with a Funky Hairstyle
So maybe your kid's hair just won't get combed down no matter what you do – that's fine too! You can leave the puffy hair be if you just tie the hair in segments with colorful hair bands and you'll get this look soon enough. Just be sure to segment the hair nicely to start with!
29. Lovely Little Braids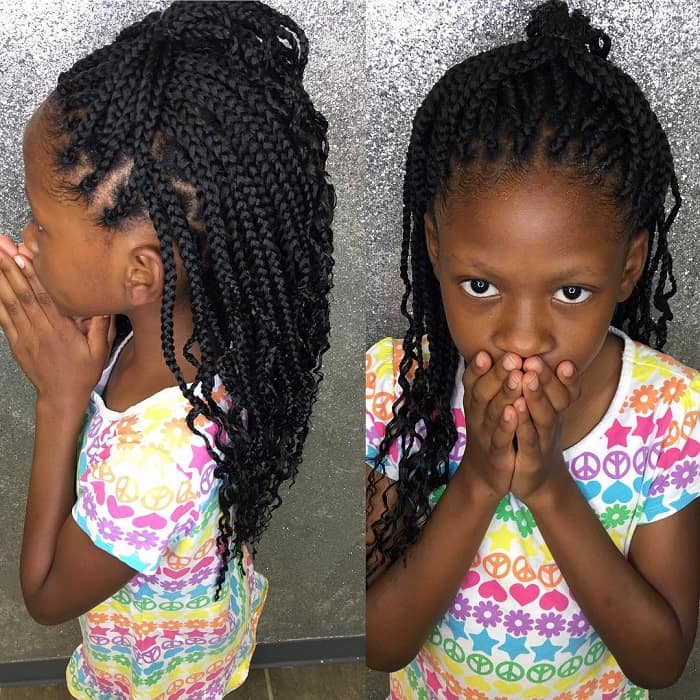 One of the most popular kid's hairstyles for black girls is like the one shown in the picture above. There's plenty of little braids or cornrows, After taking a long time to get these cornrows right, you can style them up any other way you like. In this list above, the girl has her cornrows tied back like a big ponytail too!
30. Textured Braids at the Side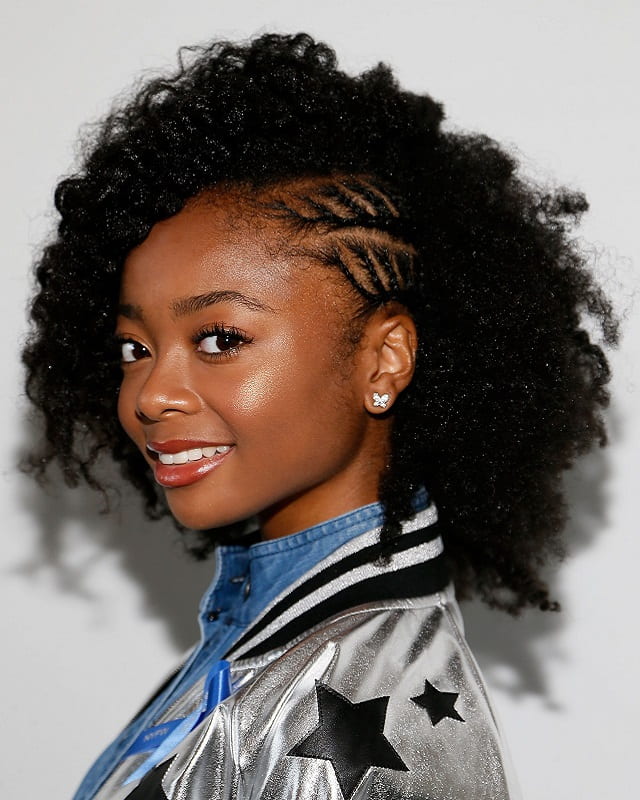 Yet another popular choice among black kid hairstyles, this hairdo is relatively short – around shoulder length at best. The highlight here is the little braids along the side, creating something like a shaved section in adults. The only difference is that it doesn't require any shaving!
Any of these black girl hairstyles will look amazing when you wear it with confidence. Choosing from the great haircuts for black girls can be tricky, but any of these are sure to look amazing