Braided hairstyles for black girls are one of those hairstyles that has received so much love since ages. From little girls to adult women, braids were common between the females of all times and ages.
There are several different kinds of braids that you can style your hair into but there are some specific braids for girls with natural hair.
Especially when it comes to black girls with natural hair braids are the best option to go for as using any hair treatments to change the style of their hair can damage their hair follicles. Braids also protect the hair from damaging and tangling.
There are a number of cute braids that you can use to create different unique hairstyles for every occasion. The most preferred hair braiding technique for natural hair is micro braiding or cornrows that allow the hair to stay tamed in place while looking breathtakingly beautiful at the same time.
Amazing Braids Styles for Black Girls
If you are looking for creative braid styles for black girls, then you have landed on the right page. We have hand-picked 15 cute braids that any black girl can rock without a doubt. So, let's get started!
#1. A Pop of Color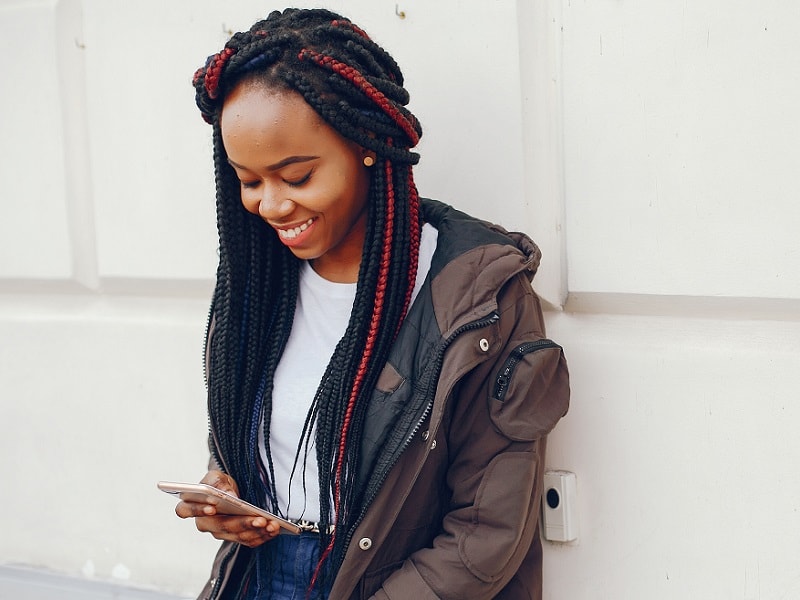 You can dye a few strands of your hair differently to add that pop of color in that classic braided hairstyle for black girls to give it a vibrant sort of feeling perfect for a night out with the girls.
#2. Laid Back Half Updo
The best and perhaps the most exciting thing about black girl braids is that they don't have to just stay that way, they can be further styled into many different, creative ideas.
Here you can see that half of the braids are gathered up in a half updo for an effortless variation.
#3. Thick Braided Crown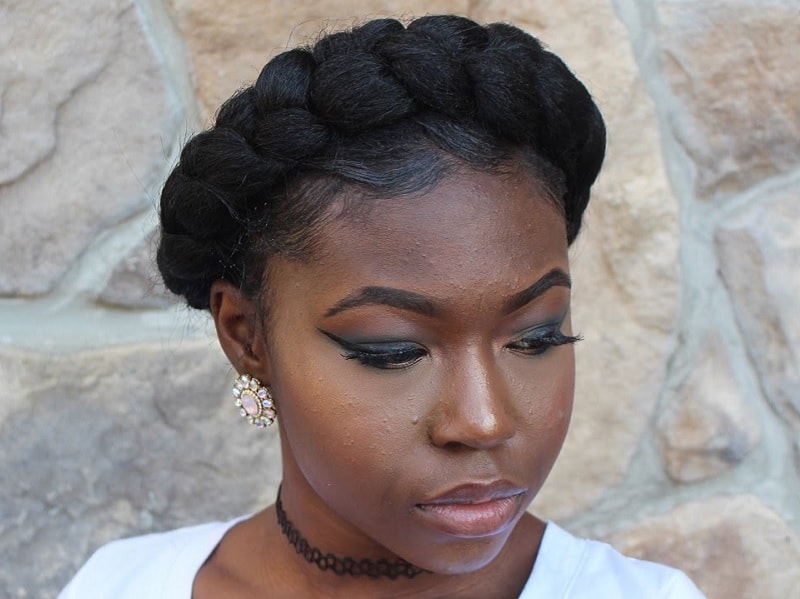 This hairstyle has such a medieval era vibe. This thick crown braid brad is perfect for school, functions, parties and even as a wedding hairstyle for little girls. Style it up with hair jewelry to complete the look.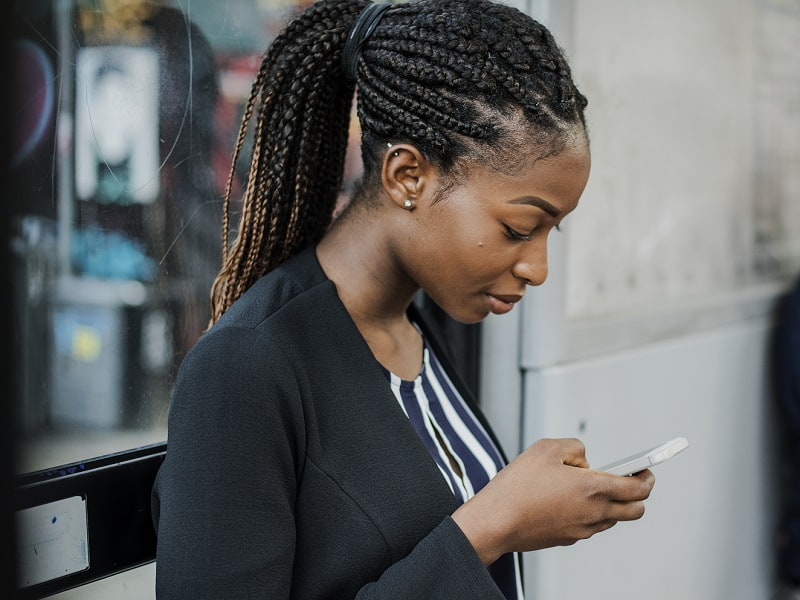 As we mentioned, braids are the most preferred hairstyle among black girls. Tie your box braids up in a ponytail and you are ready to head out.
Cutest Box Braids Styles for Little Girls
#5. Curly Braided Mohawk
Make your hair stand out by styling it in a braided Mohawk. Use the curly hair method to wash your hair before making this hairstyle to accentuate your curls.
#6. Edgy Mohawk with Side Braids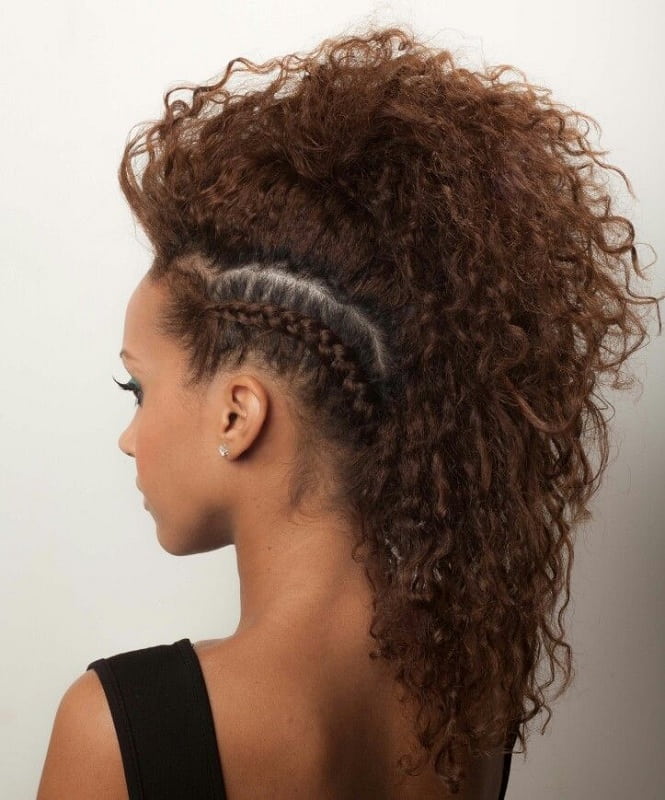 Following the Mohawk trend, another way to style you Mohawk is by adding two small braids on both sides of the head. This side braid style is perfect for black girls with long hair.
#7. Undercut Style Braids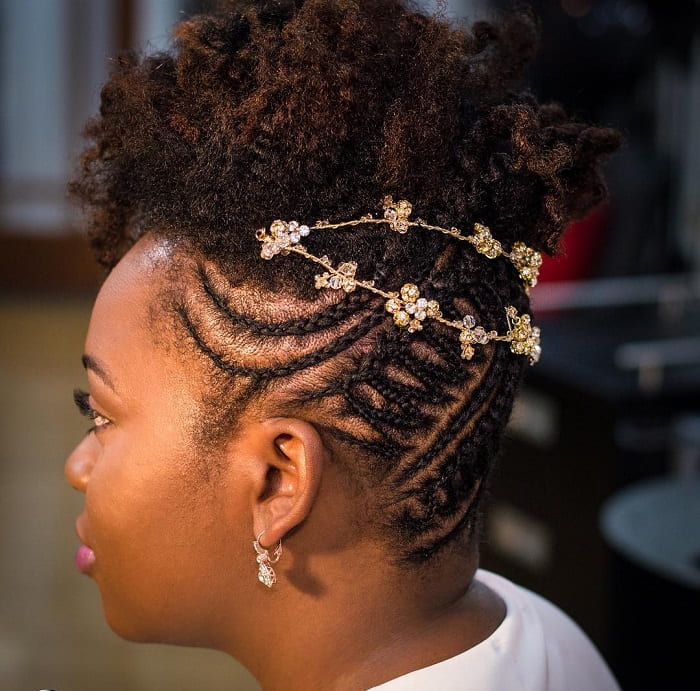 If you want to sport an undercut but you shy away from having a permanent hairstyle, then ask your stylist to give you geometric patterned micro braids above the nape of your neck. A beautiful braided hairstyle for black girls with curly hair.
#8. Romantic Side French Braid
If you want to style your hair for a romantic date but do not want to opt for micro braiding, then go for a fluffy French braid that starts from the top of your head and goes all the way down to the length of your hair.
#9. Braids into Braid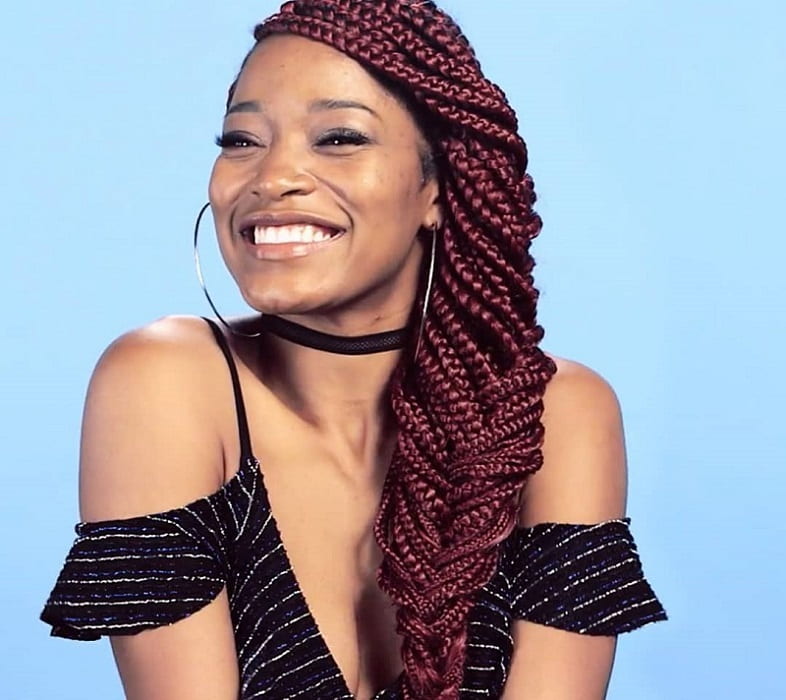 Add a fun twist to your hair by braiding your micro braids into a voluminous, classic braid and make a statement ever-so-subtly. Very stunning & cute braids for black girls to try.
#10. Embellished with Beads and Straws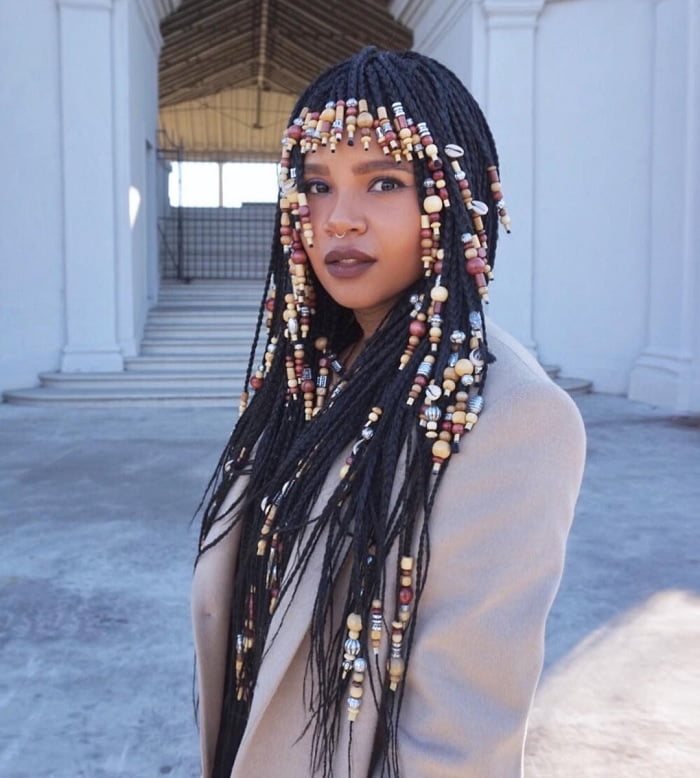 For all those girls who love to have a touch of boho in their overall look, this black girls braid hairstyle with beads is just for you. Opt for wooden beads and straws for an ethnic and bohemian look.
Amazing Braided Hairstyles with Beads
#11. Jumbo Braids
The braid hairstyle with is all over the internet these days. The bend of black and blonde does not only suit the rich skin tone of black girls but also add a beautiful texture to their hairstyle.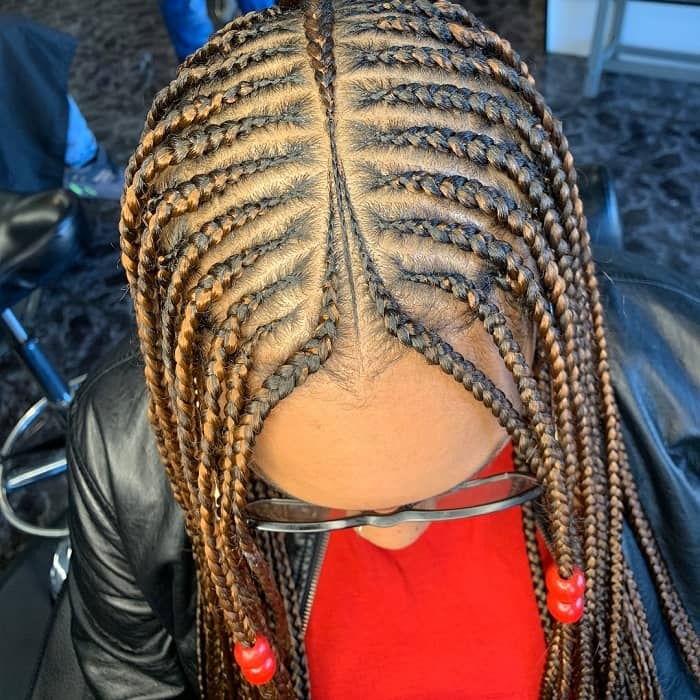 To spice up your cornrows a little bit more, add some caramel streaks in your hair. When braided, these caramel streaks will add a beautiful texture and a shift of shade to your hair. A perfect natural hairdo for black girls.
#13. Braided Down Do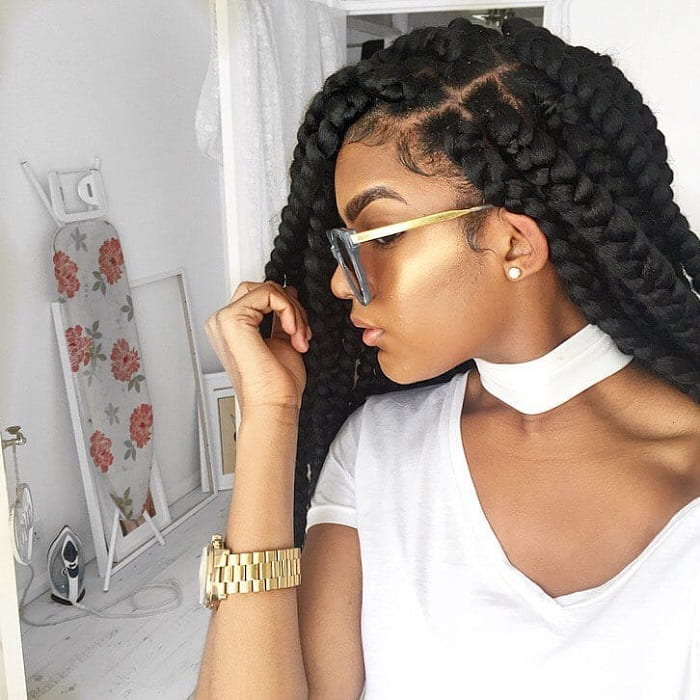 Braid your hair into multiple thick braids and wear your hair down to flaunt your natural hair. This braid style for black girls will earn you a ton of compliments, we bet!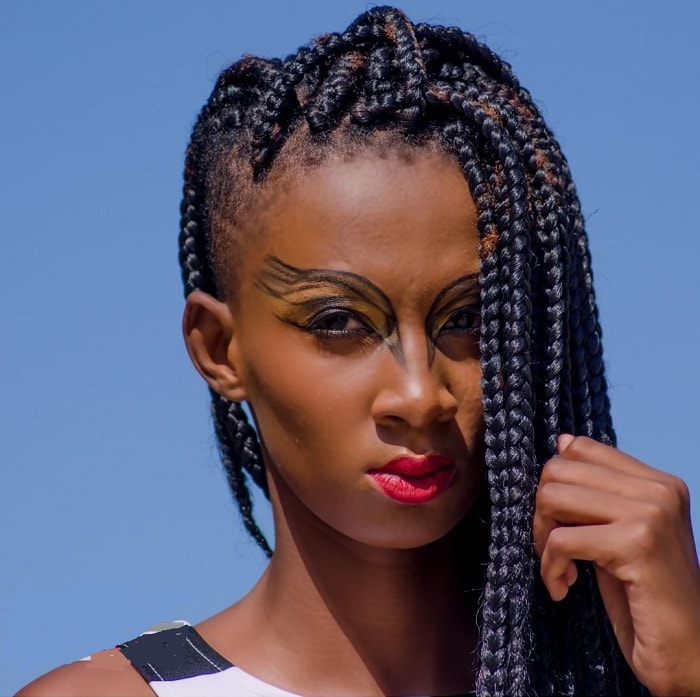 If your personality leans a bit more towards the daring side, then get a tapered shave on one side of your head paired with chunky cornrows.
#15. Sleek Starry Braids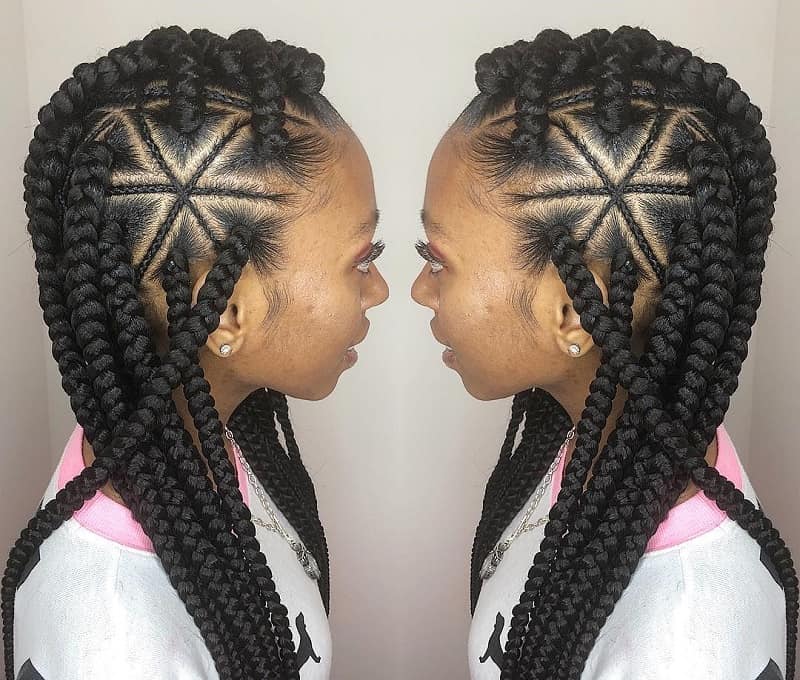 Add some drama to your hair with these criss-cross or star patterned micro braids. These cute braids for black girls are perfect for catching attention and instantly stealing the limelight, no matter where you are.
Unique Mohawk Haircuts for Little Girls
FAQs on Cute Braided Hairstyles for Black Girls
Q1. Are these hairstyles easy to make?
Ans. The complexity of the hairstyle depends on how intricate the style is, but once you get the hang of the basic braiding techniques, you can master all these super cool hairstyles easily.
Q2. Will these hairstyles suit children?
Ans. For sure. These hairstyles are sophisticated and funky which is just the right vibes you would need that would suit the playful and carefree nature of children.
Q3. Why should I choose any of these hairstyles?
Ans. These hairstyles are your answer to looking well cleaned-up and totally stylish while it's for going to school, a shopping trip with friends, or even when you rock a cool look at a party.
These hairstyles are beautiful yet creative at the same time. Tweak things up in the hairstyle according to preference and turn all the heads with your unique hairstyling techniques.
Share these braided hairstyles for black girls with your friends and sport cute hairstyles with your friends. Whether you have a party to attend, run errands or just want to make a quick trip to the mall these braids will never fail to amp up your look instantly.