All women have a thing for long hair and especially black girls with long hair who have naturally curly locks that may often get wild and unmanageable. Long hair comes with a lot of time spent in front of the mirror trying to make them look presentable using different hair serums.
Classic Long Hairstyles for Black Girls
There are many long hairstyles for black girls, some super easy and doable at home while others look great when you get them done. You got to have patience and the will to try them if you are a long-haired black girl. Here are a few haircuts and hairstyles for black girls with long hair.
1. Fishtail Braids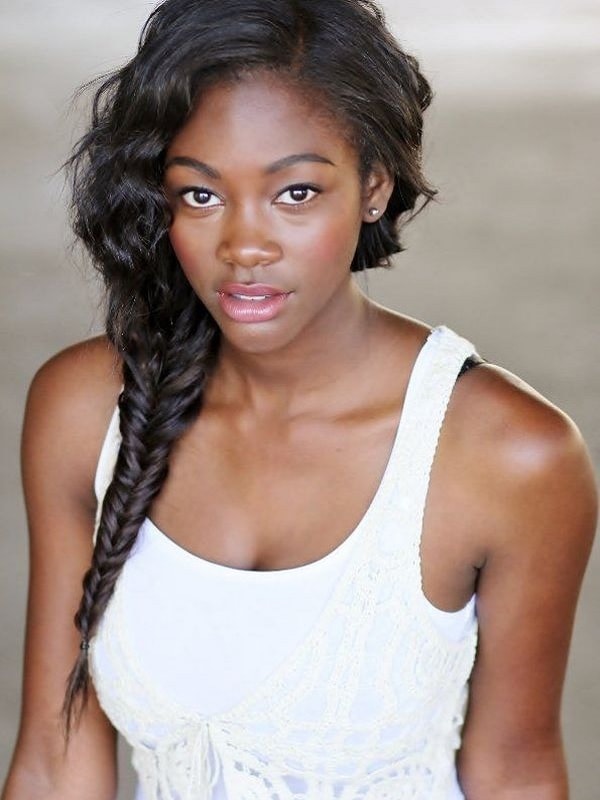 When you have just stepped out of the shower and are running late for dinner date, then a side fishtail braid with messy hair look will save the day for you.
All you have to do is apply a serum in your damp hair and scrunch them to give a messy look on the top and start braiding your hair into a fishtail braid and you move down. Braids steal the show for black women with long hair.
2. Big Bun with Loose Strands
If you are one of those black girls with long hair, then this is the most basic and the most elegant hairstyle to keep your unruly hair from falling in places. Gather all your hair and wrap them up in a tight chic top bun reserving a few strands to hang loosely in the front or from the sides keeping your style game high.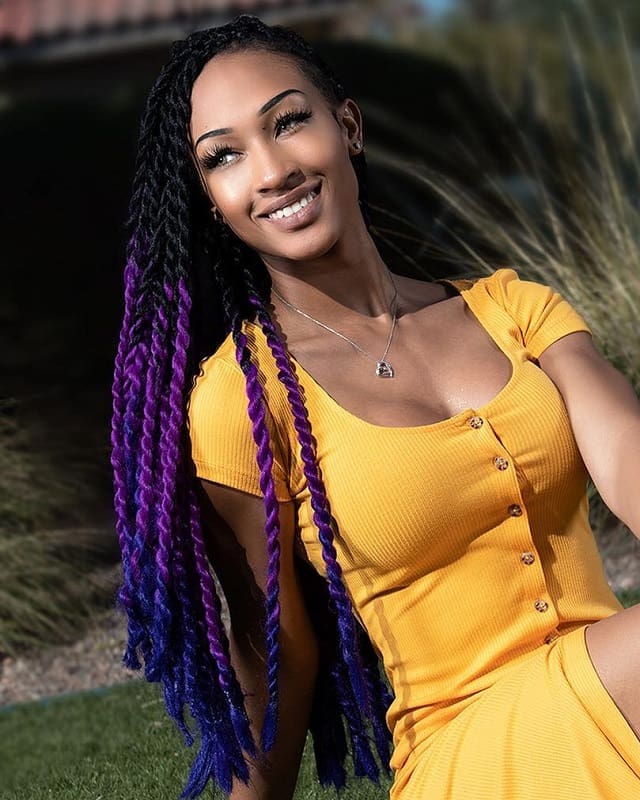 This is the classic black girl's long hairstyle all around the world. Also known as the rope twists; they are also used to protect hair from breakage, chemicals or heat damage. They can be best done in a salon. Hair is moisturized and parted with strands of Kanekalon hair added to each section as they twisted.
Free-flowing twists are the most common but you may also go with half up hairstyles and updos and may also add a touch of funk to it by getting half colored as shown.
4. Curly Pigtails With Zig-Zag Part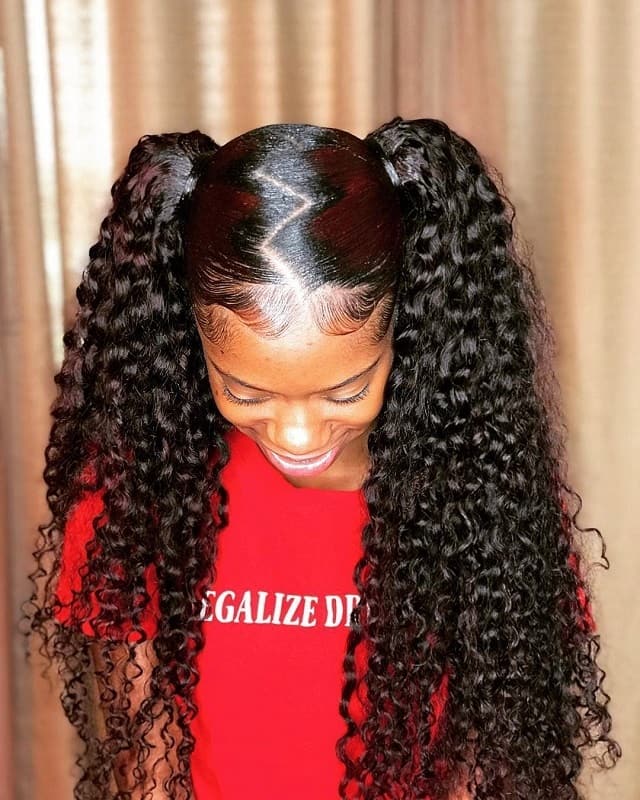 Black girls born with curly hair know that it's not easy to manage. With their natural curls, the easiest way to achieve a clean and sharp look is to go for pigtails and fancy zigzag parting.
This should be the go-to long hairstyle for black girls to gather the curly, thick black hair and make them look presentable. If you are aiming for this then you can sleek your hair on top, giving your ponytail the volume they deserve.
6. Double Buns Half Down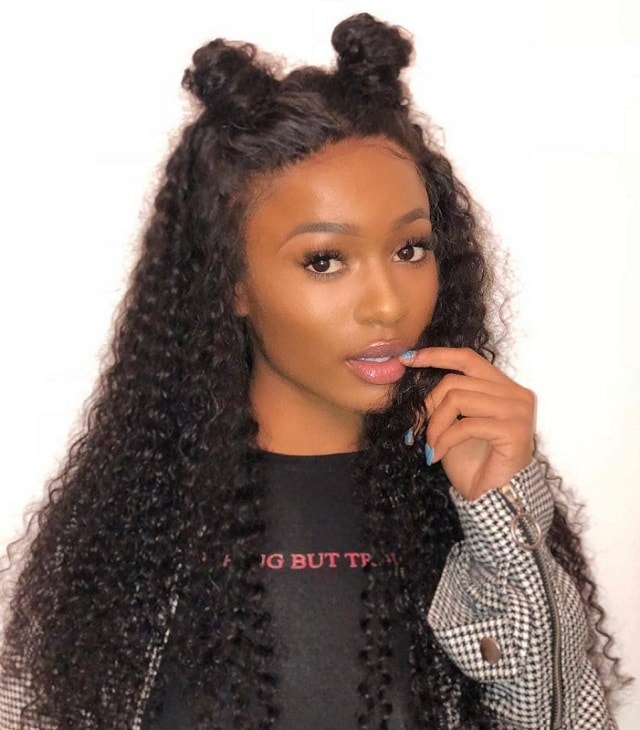 Double buns have taken over as the trendiest natural hairstyle for black girls long hair this year. It calls for leaving your hair down while you middle part and twist your hair into two loose buns.
7. Bubble Ponytail
This is an easy daily wear long hairstyle for black girls. It allows to creatively twisting a simple ponytail by holding it with elastic every two inches creating multiple sections. The hair sections between each elastic are made to look like a bubble by giving it a round shape.
8. Knot Bun
A more popular hairstyle for teenage black girls with long hair, this hairstyle is ideal for hot summer days. To achieve this look hair is partitioned equally and cornrow buns are formed on top while the side braids hang loose.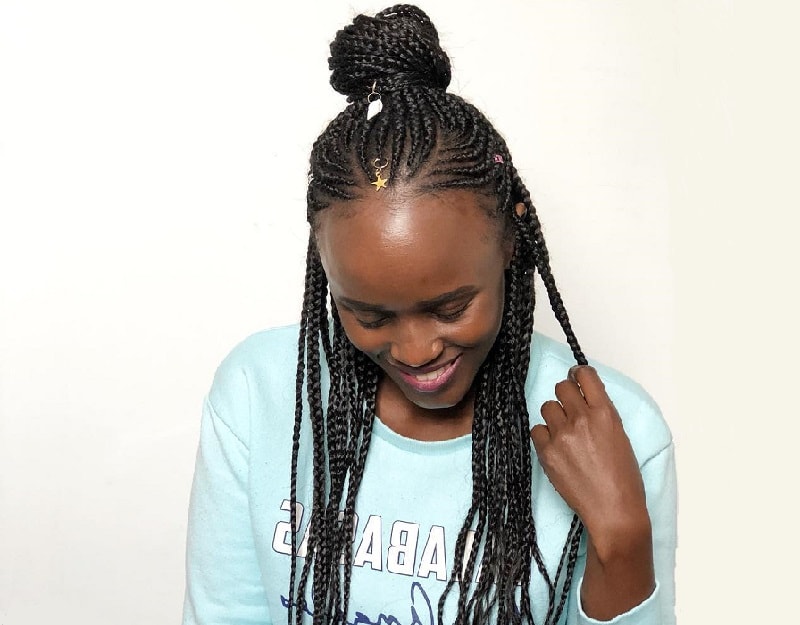 Cornrows are the ever-popular long hairstyle for black girls and when you want to give it a twist, you may loosely tie half of your cornrows up in a bun giving the other half the freedom to move.
10. High Ponytail Braid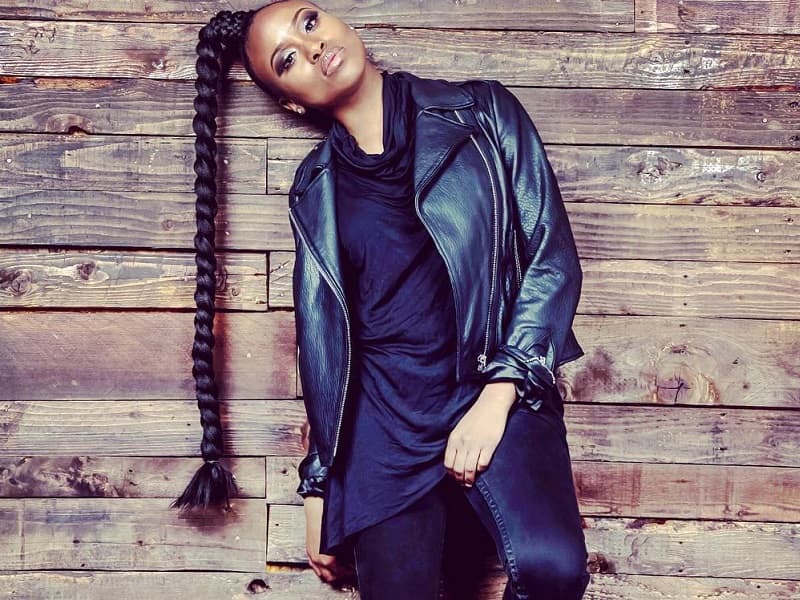 Tie your hair in a high ponytail and braid them from top to bottom to give you the ultra-modern, uptown girl look. A modern take on black girls hairstyles with weave.
11. Tight Perms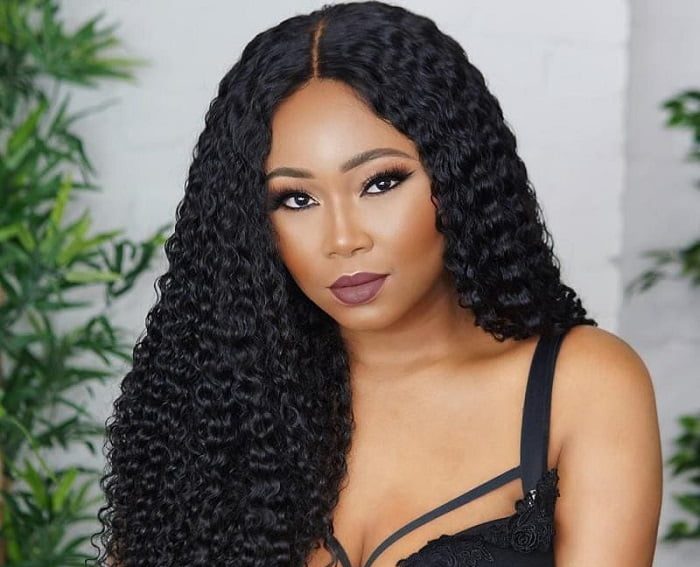 The ideal hairstyle for black girls with long hair; tight perm your long locks and let them loose to bloom.