Bun hairstyles are practical for keeping hair out of the face whether at school, dance, sports or just to draw attention to the facial structure. A black girl with a bun hairstyle will get instant attention if done the right way.
They're also super stylish and can be extremely varied. We've collated a list of black hair-friendly bun hairstyles so you can find inspiration for this sleek and practical style.
Bun Hairstyles for Black Girls
Below is an impressive list of black girl bun hairdos you can consider.
1. High Bun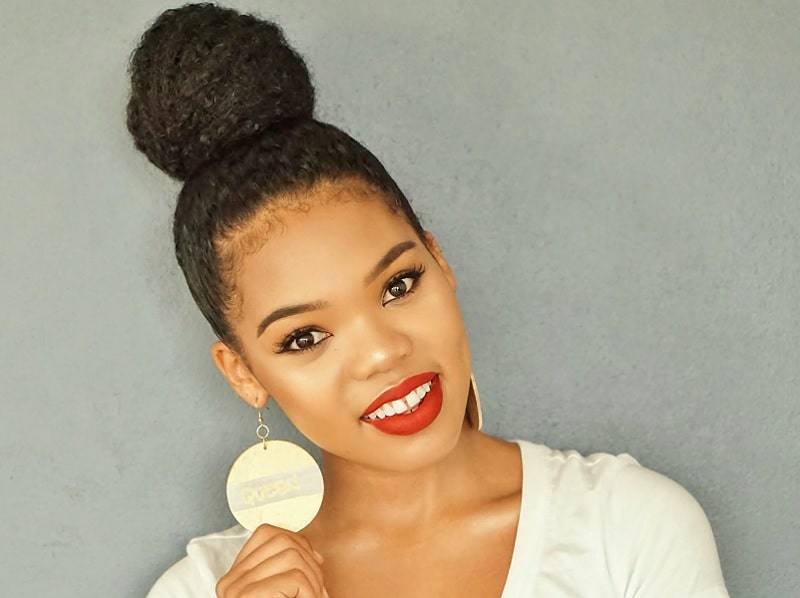 Super simple and quick to style, all the hair wrapped up in a bun on the top of the head. This look is very neat, sleek and professional looking. It's great for school, sports and dance lessons too. If your hair is prone to fly-aways then finding a great smoothing or holding product can help you to keep this look smooth.
2. Embellished Braids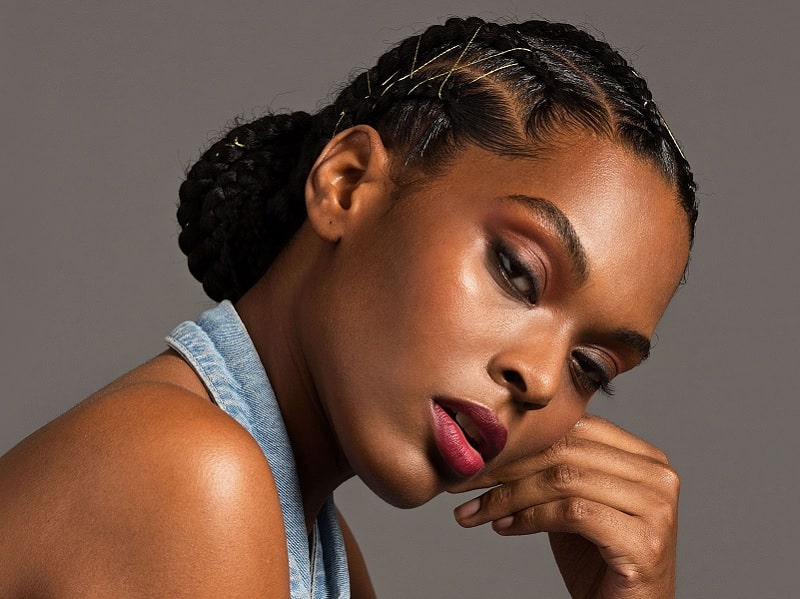 Braids are a great way of adding interest to a style as well as keeping hair contained and under control. This particular bun hairstyle for black girls uses a number of braids to draw the hair back into a bun but also used a ribbon or thread to lace some of the braids together.
You could change the color and style of the ribbon and thread to suit your style and the occasion, making this quite a versatile look.
3. Bun Using A Hairnet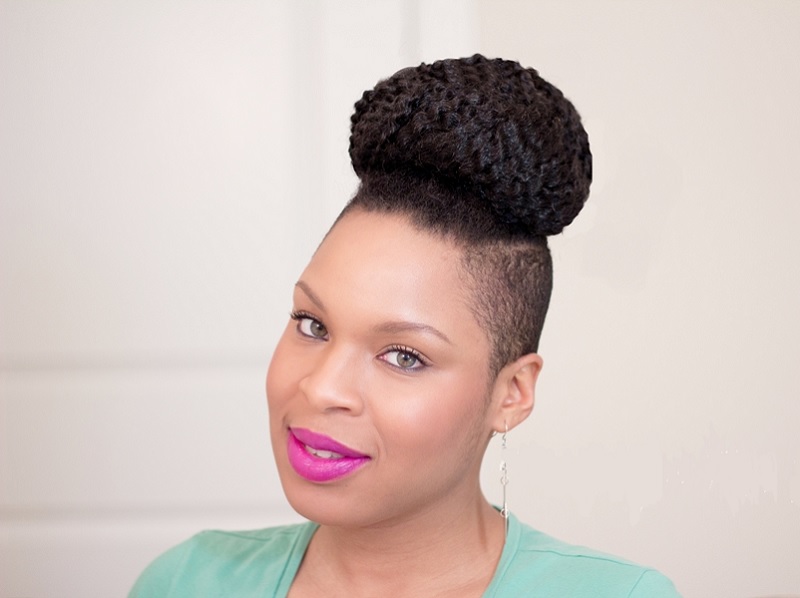 If your hair isn't quite long enough to wrap around itself, or has different lengths within it and doesn't behave well when wrapped into a bun then this kind, using a net can really help you to achieve a neat style. If you match the color of the bunnet to your hair then it won't even be visible.
4. Bow Bun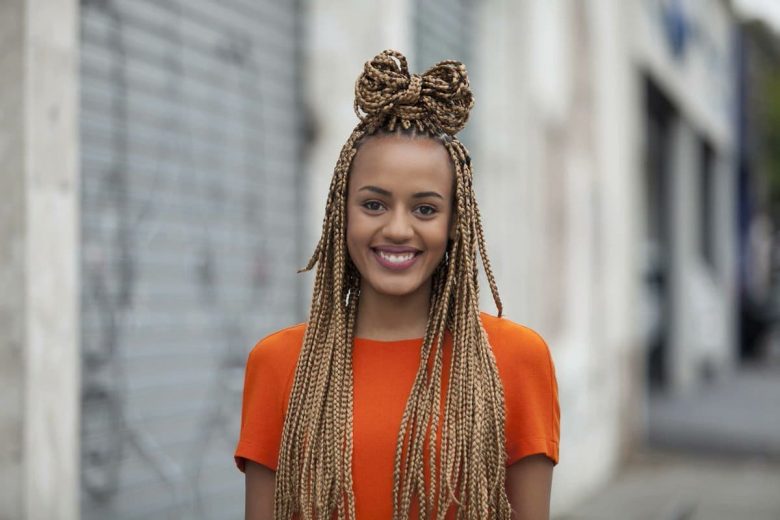 Black girl bun hairstyles can be achieved on box braided hair too and braids like these make them super easy to achieve. This look is so clever; using the hair itself to create a bow is a brilliant way of containing the hair and add embellishment without using accessories.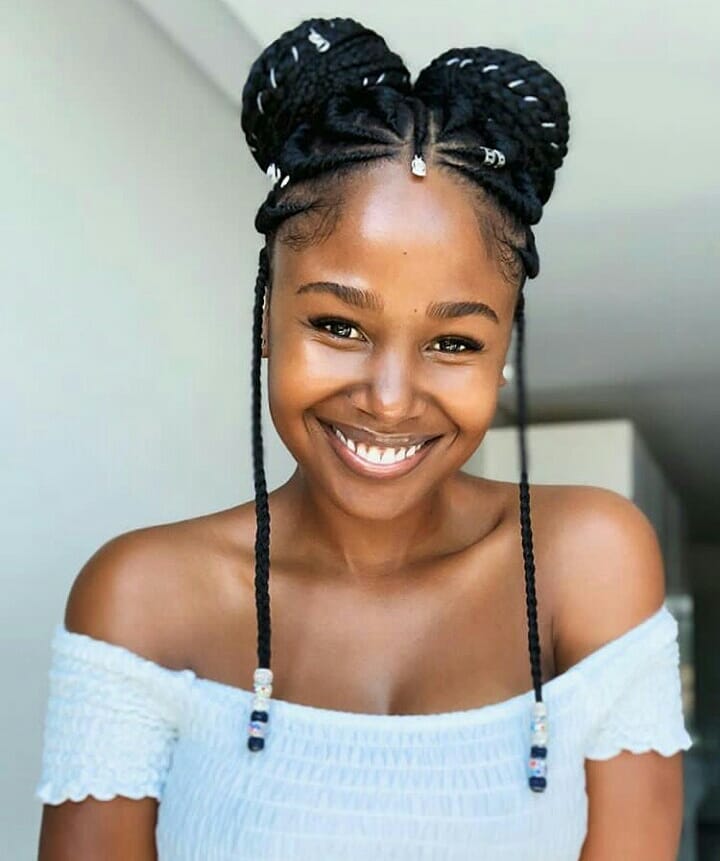 The double bun is very popular and is especially useful amongst black girl bun hairstyles as often it can be difficult to contain thicker hair into just one bun so this style really works with the thicker nature of black hair. Beads can be added as desire too, to make the look fit with your own hair and sense of style.
6. Dreadlocks Swirl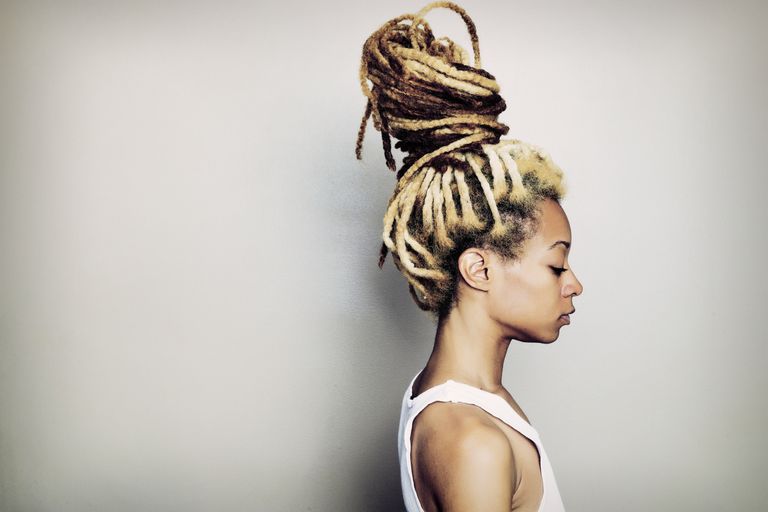 If you're already rocking dreads, or are considering them, this style is a way of wearing them up off the neck and face when the weather is hot. Swirling the dreadlocks around and securing in place, gives a thick, high bun with tonnes of texture.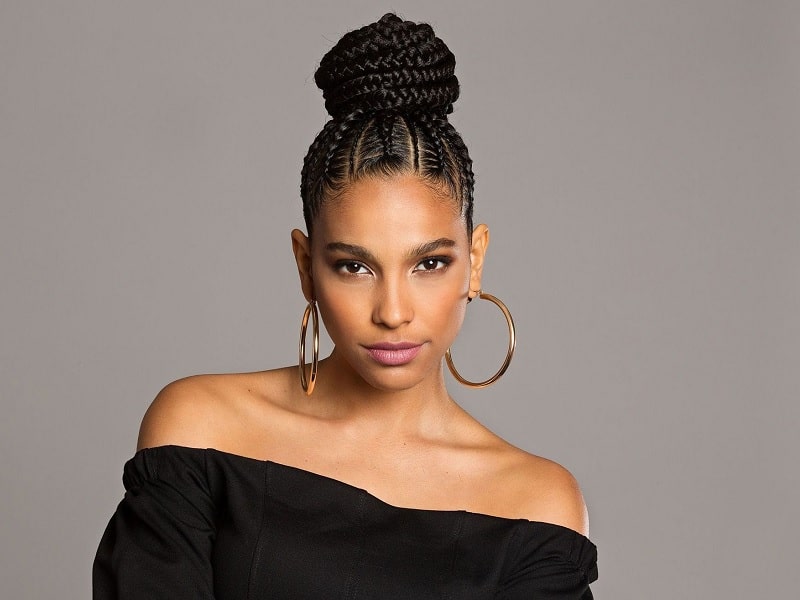 This bun for black girls is super sleek and uses braids in the right way to achieve a very professional look. With braids working to control the front of the hair by sectioning and pulling back into a bun of braids, this look is very controlled.
8. Triple Bun
This look is an example of working with and not against hair's natural thickness and texture. Using sections that work with the hair's natural growth, smaller buns are tied off in sections. This keeps hair neat and contained in a simple and easy way without fighting against the hair, and gives a sweet quirky finish too.
9. Braid into Low Bun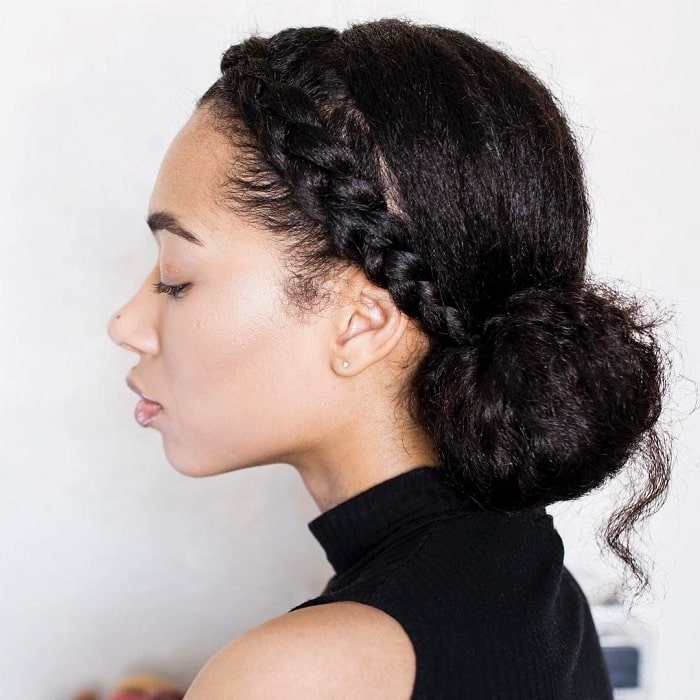 This look is a different example of black girl bun hairstyles; it's more relaxed and looser and as a result, does a beautiful job of showing off the hair's naturally curly texture. The braid from the front to the bun contains shorter pieces of hair, more prone to fly-aways and just keeps everything neat.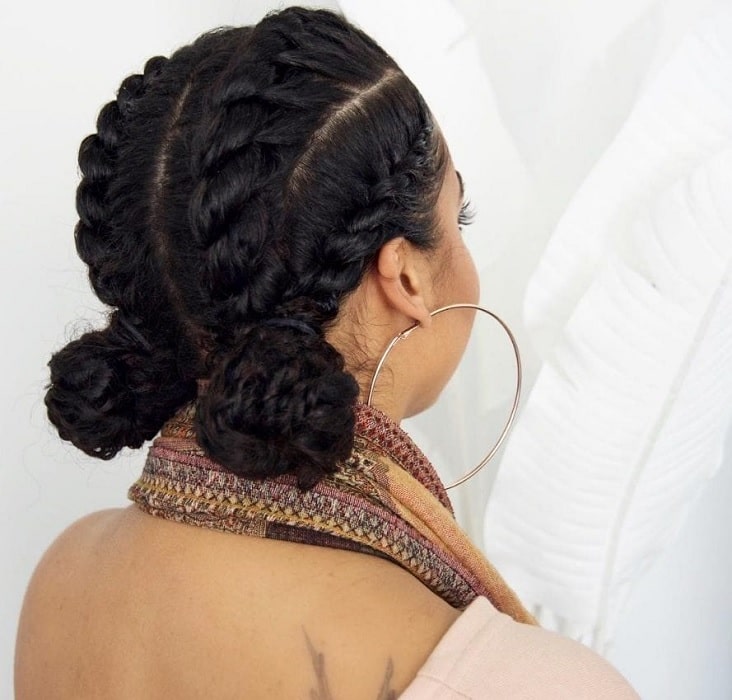 Twist braids are an excellent choice for black or afro hair as they are easier to achieve and much more forgiving than traditional 3 strand braids. These braids also show off the natural texture of the hair, whilst still keeping it neat. Twisting the twist braids into buns also adds interest to the bun hairstyle.
11. Box Braided Bun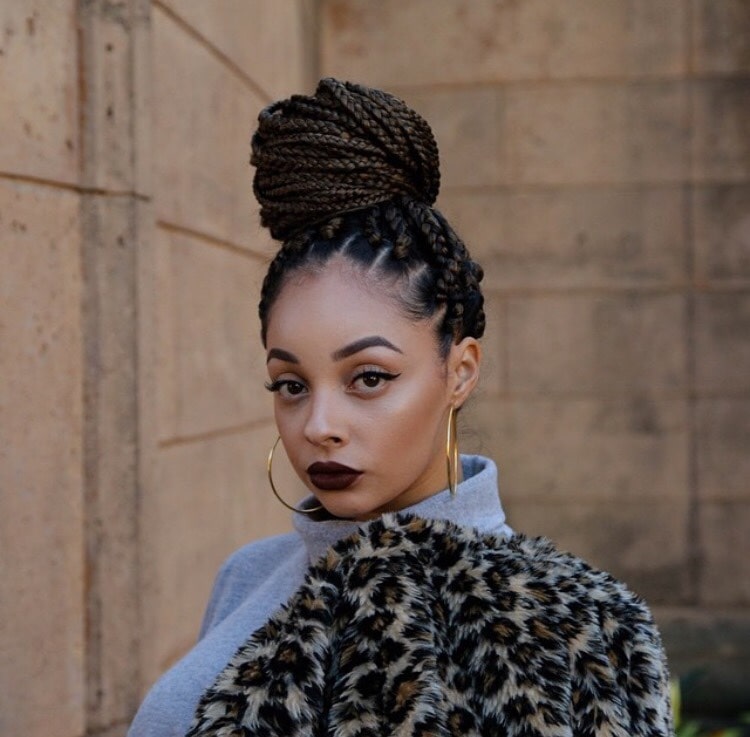 Bun hairstyles for black hair definitely need to include styles that work well-braided hair as many girls are choosing to keep their hair tightly braided. Luckily, braids look amazing when wrapped around and into buns.
12. Undercut
Undercutting is becoming increasingly popular for black girls, and bun hairstyles are a brilliant way to show off a cheeky bit of undercutting. Lifting the hair cut to the top of the head and tying it in a bun shows off the undercut nicely from behind.
13. Half Bun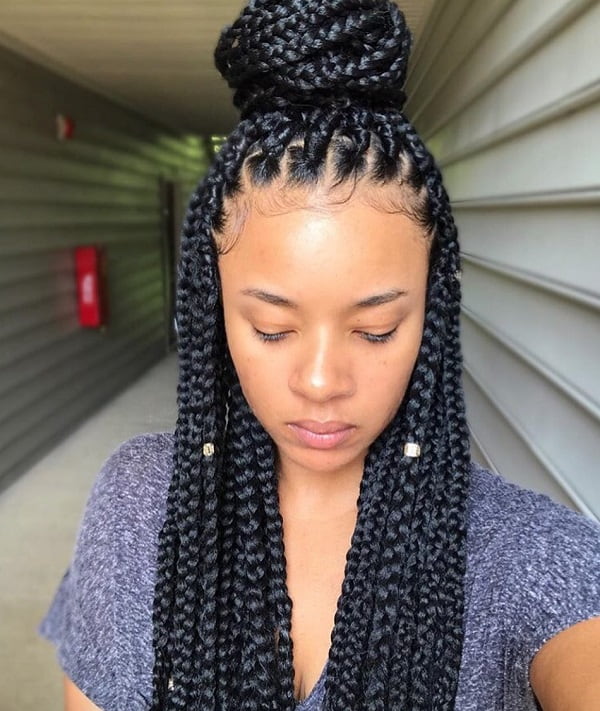 If you like the half up, half down look then consider taking half the hair and tying it up in a high bun whilst leaving the rest of the hair down. This look allows you to show off the length and texture of the hair, whilst keeping it out of the face.
14. Pleated Bun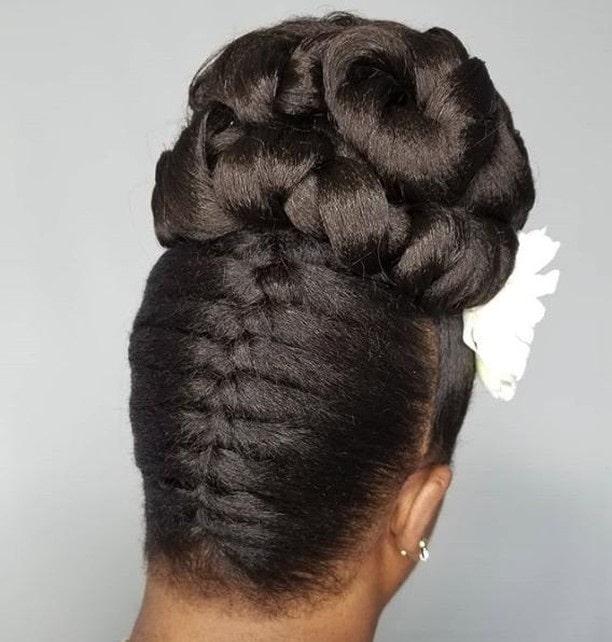 This look is definitely not one for beginners! Pleating takes some skill and practice but the results are amazing; the hair looks so contained and pretty and it is certainly an impressive look. When it comes to black girl bun hairstyles, this is one that's great for a special occasion.
15. Crossover Chignon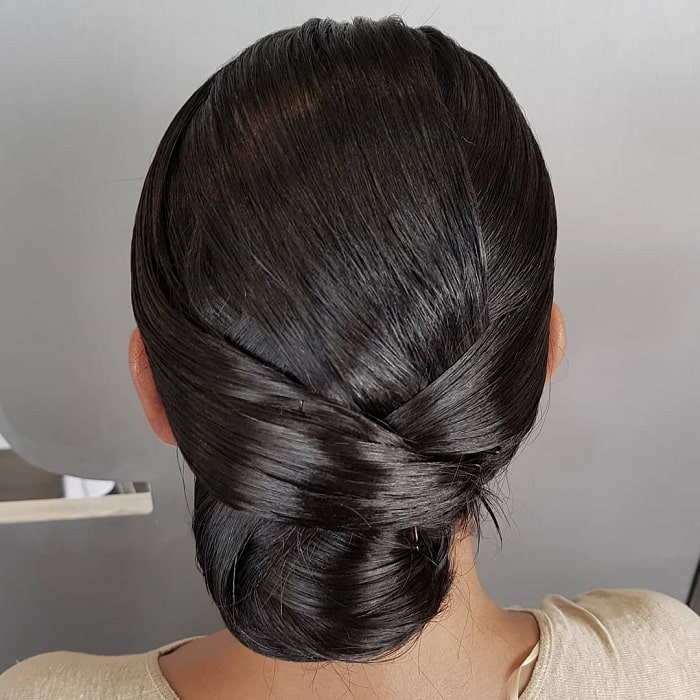 This is a bun style that looks impressive and complex but really isn't; a chignon is a low bun at the nape of the neck and this crossover version is achieved simply by crossing strands of hair over and then securing them with hairpins.
Black girl's bun hairstyles can be really diverse and unique, and with a range of styles here to choose from, there's sure to be something that will work on your hair type to suit your sense of style.