Twists fold the natural hair in neat tight coils which are so easy to maintain that you will love them. Here is all you need to know about twist hairstyles for black boys. From twisting the hair to styling them you will get all.
How to Twist Hair for Boys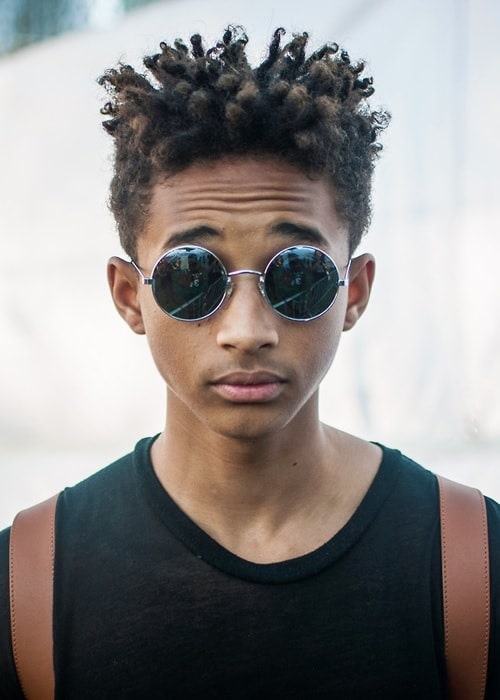 You can easily do twists on your black boy's hair by following these simple steps.
Wash and dry the hair thoroughly.
Put gel or wax on the hair and comb it with a wide-toothed comb.
Then take a 1-inch section of your hair and then divide it into two sections.
Twist the two sub-sections and secure them in place.
Amazing Curly Hairstyles for Black Boys
Latest Twisted Hairstyles for Black Boys
Twisted hairstyles are a hit trend for boys this season. It helps them look cool while staying comfortable. Here we have put together top hairstyles for black boys to inspire you.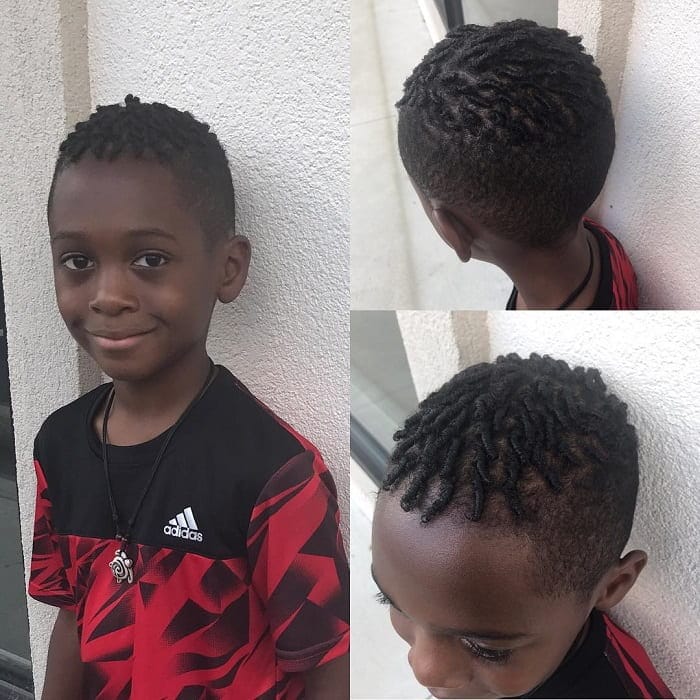 If your black kid has short hair and you want to give him the cool look that you want to. This tiny coiled twists hairstyle is going to make your little black boy look so adorable that everyone will love him even more.
The twists are free to fall about in a natural way while the sides have an undercut to avoid a wild look.
Handsome Hard Part Haircuts for Boys
2. Gold and Black Twists with High Fade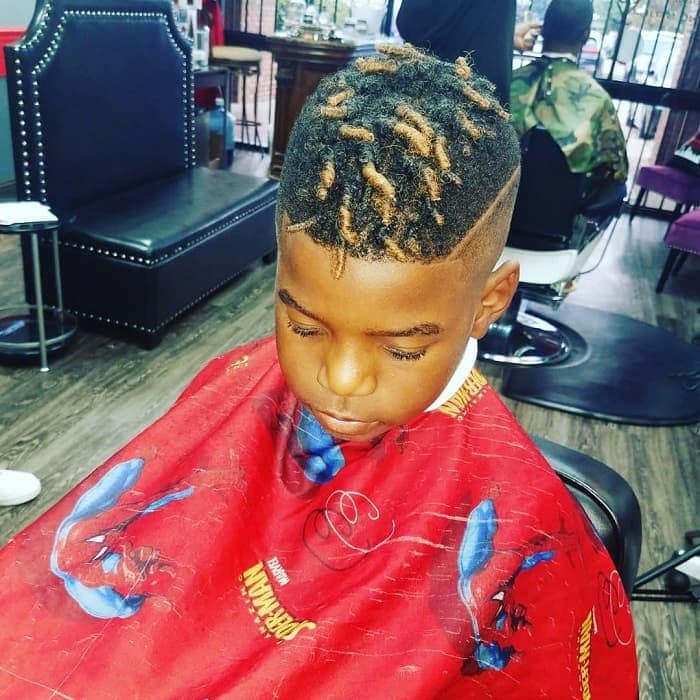 If your boy has a funky personality and you want to make his looks even cooler. The dab of gold on the black twists is so attractive that your boy will love the attention that he will get with it. The best thing about these twists hair for boys is that not all the hair has to be tied in coils.
Some of it can be left free, but it is better to cut it short. The sides have a skin fade which evens out the whole look. The beginning of this black boy's fade haircut is marked with hard lines which are sure to give a distinct charm to your boy.
3. Messy Short Twists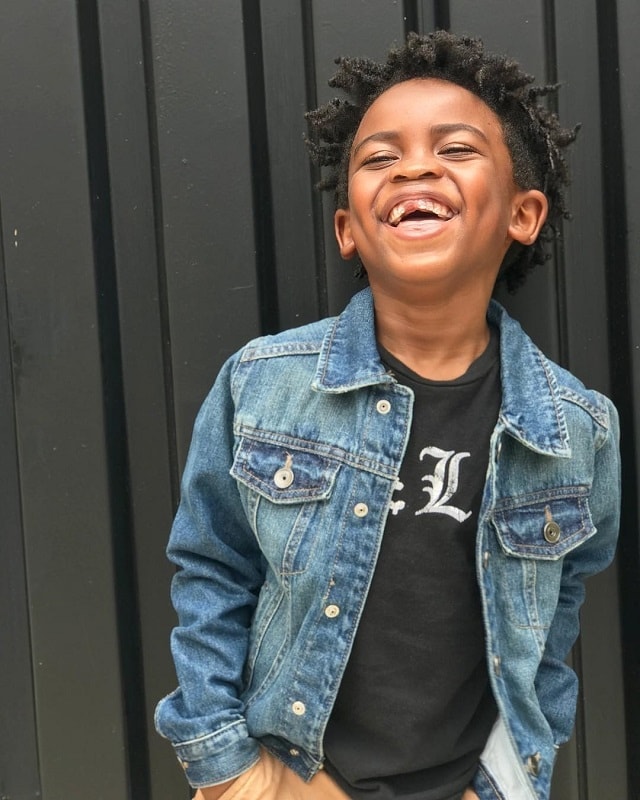 Black little boys can rock hair twists like it's nobody's business, can't they? These messy twists are the best way of going for twists if you have short hair. They have loose hair among them too so that they look fun as well as charming.
There are no twists at the sides which balances off the whole look. To make it even better give a medium fade to the sides so that there is a feel of neatness too.
4. Patterned Medium Twists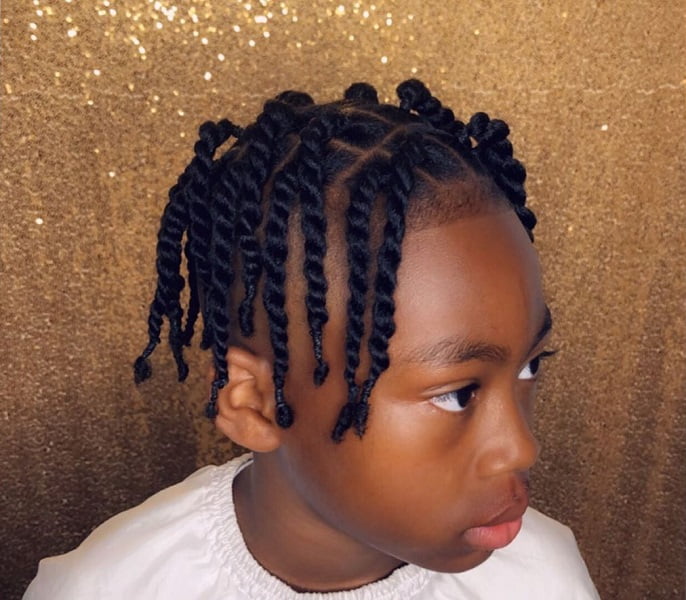 Black boy's twist hairstyles do not always have to be all messy. These patterned twists have a neatness and classy charm that is rare in kids today.
Trendiest Hairstyles for Little Black Boys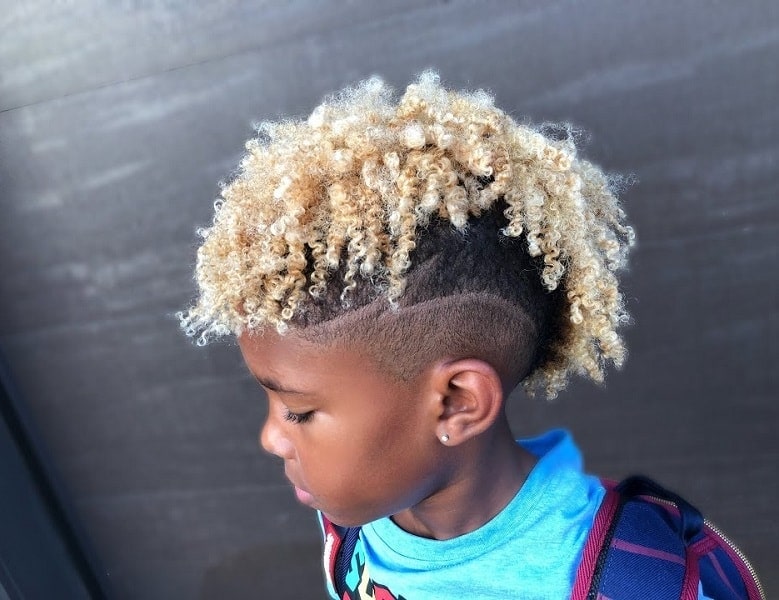 Medium twists have a certain charm of their own which is evident from this dyed twisted curl. The twists are naturally black while they are dyed on the top. The rest of the head is left in its natural shade of jet black.
The sides and back have a fade which takes attention away from the bright twists.
6. Twists with Decoration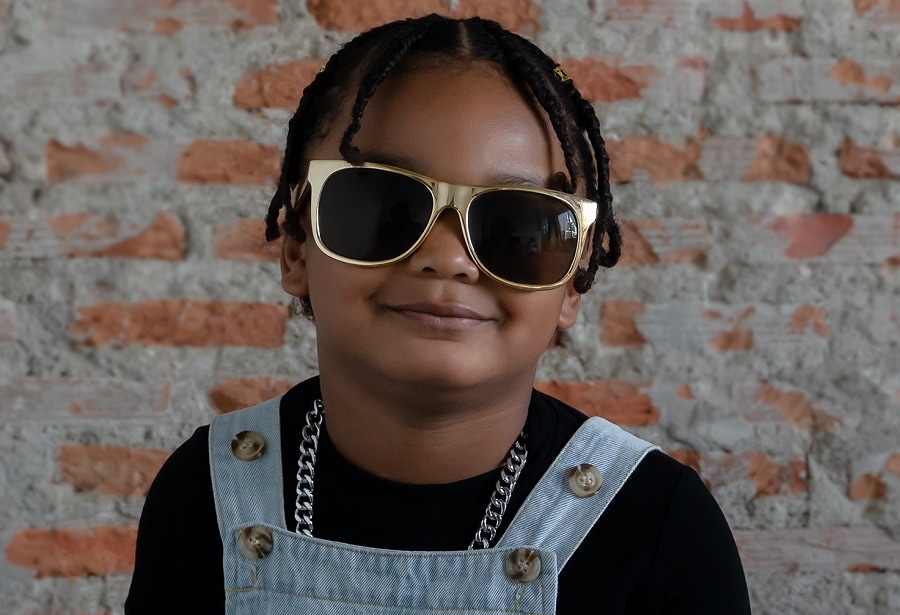 Black boys with twist hairstyles always look great with some bling. Form some very neat medium twists across the whole head and add some golden beads.
These decorations make the style more grown-up. This will appeal to little boys who want to be more like their dads.
7. Short Bobble Twists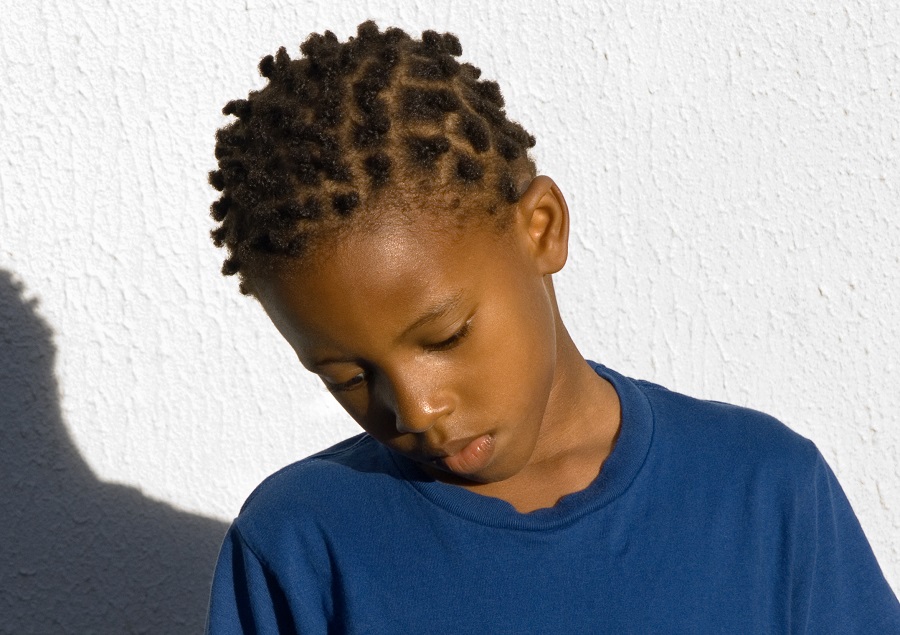 Short twists scattered across the head create a hairstyle with lots of bobble shapes. Although this is not the official name of the hairstyle, it's an accurate descriptor.
This is a good style for keeping the hair under control if it's very thick. Shorter styles often look best on people with thicker hair.
8. Sweet Curly Twists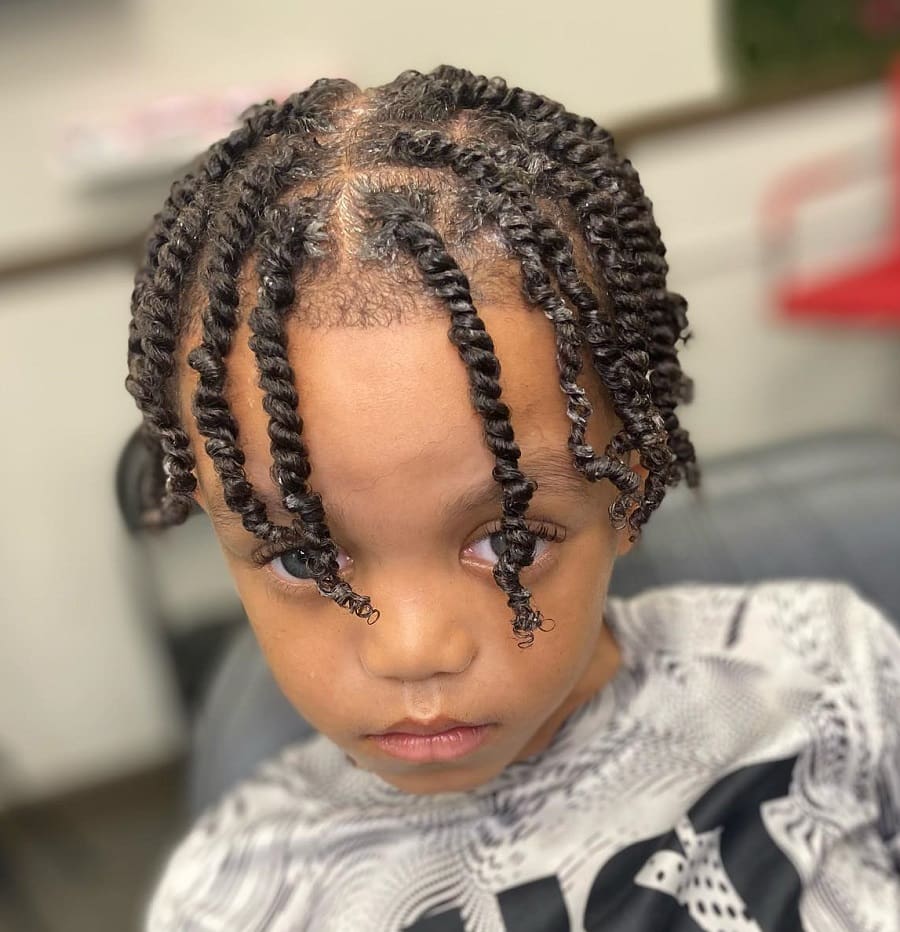 Younger children often look much cuter with curlier twisted styles. There's a lot of shape and definition to the strands of tresses as they fall into the face. This can enhance the natural sweetness of your little boy's features.
9. Shaved Sides Ponytail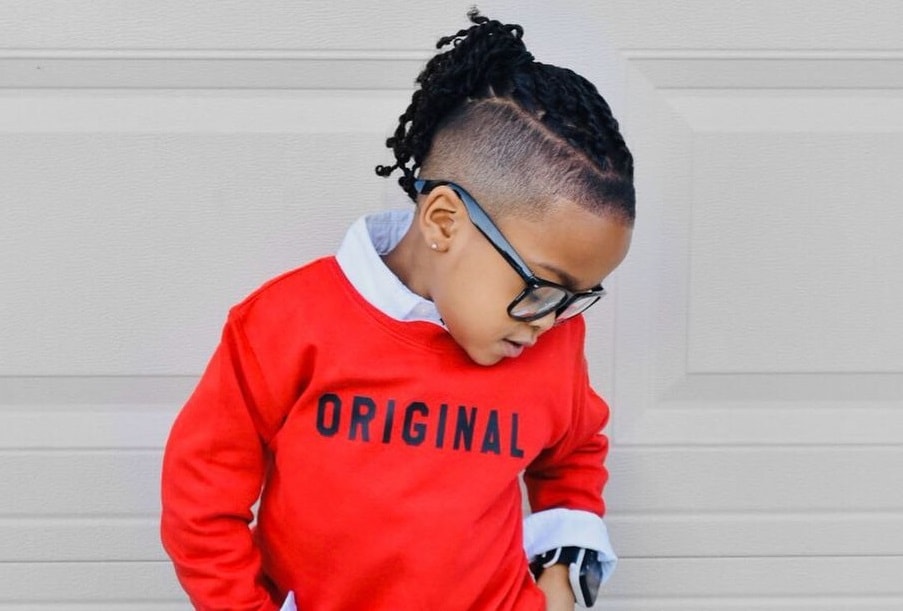 Does your little one want to look very grown up? Shaved sides will definitely help with that. There's a high fade and the hairline is squared, too.
The twisted sections are all pulled back into a ponytail at the crown of the head. The twisted strands start a few inches back from the hairline.
10. Center Parting Twists
Many of these styles have a center parting as it's very stylish. The center parting here is very defined as the hair on the sides covers all other partings in the hair.
The thin twisted sections fall to mid-forehead length so they don't obscure your little kid's features. It's a wonderful way to protect the hair and show off the face.
11. Stylish Temple Fade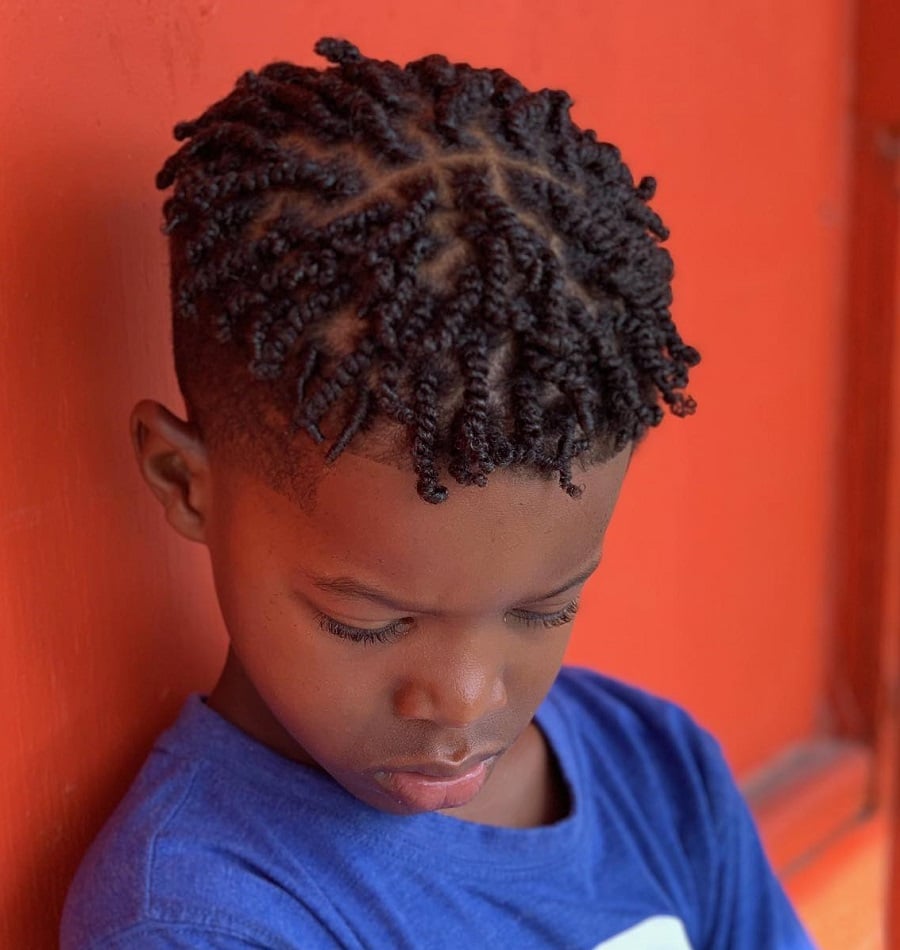 Fade haircuts are becoming more and more common for younger children. They look so good on little black kids and they pair well with twist hairstyles.
These sections of hair have slightly more definition and a curlier pattern to them as they brush the forehead.
12. Long and Loose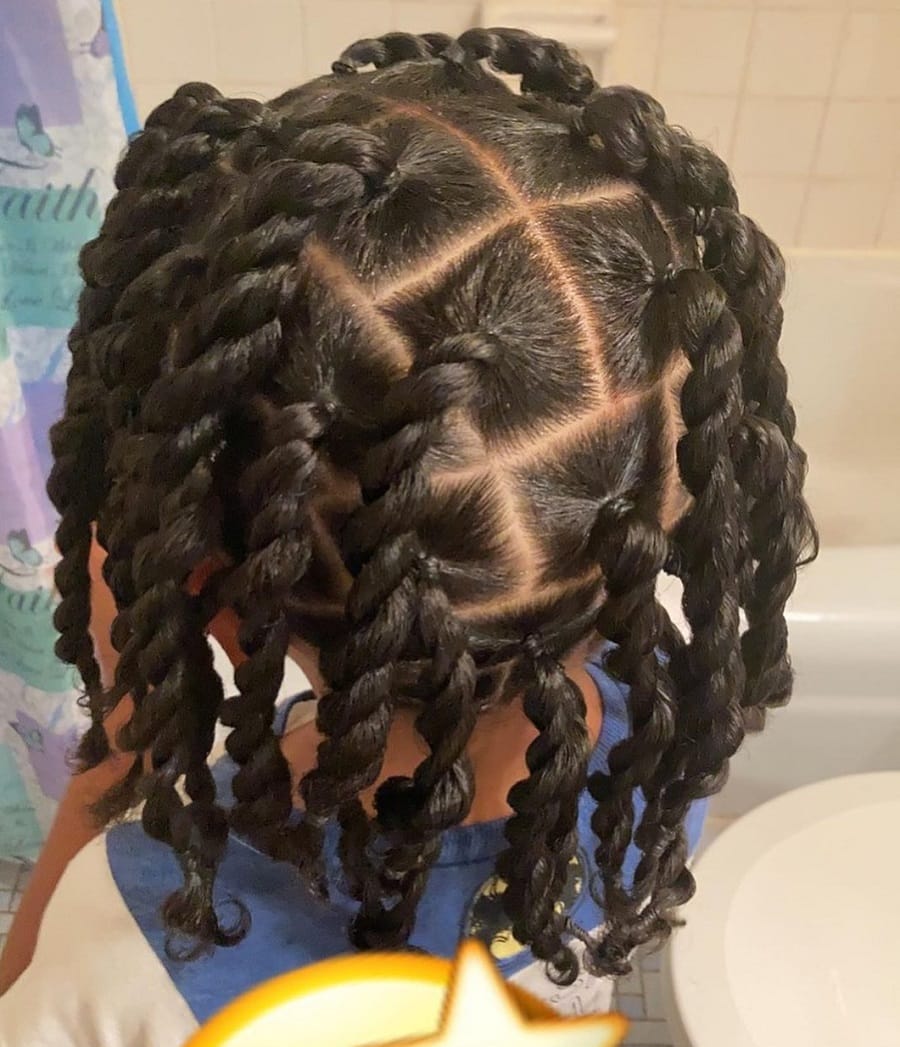 If your little boy wants a longer look then he should consider this. The sections of hair reach the shoulders and they're only lightly twisted.
The strands are very shiny and well-defined. They end in little curls that add a real sweetness to the look.
13. Short Curly Look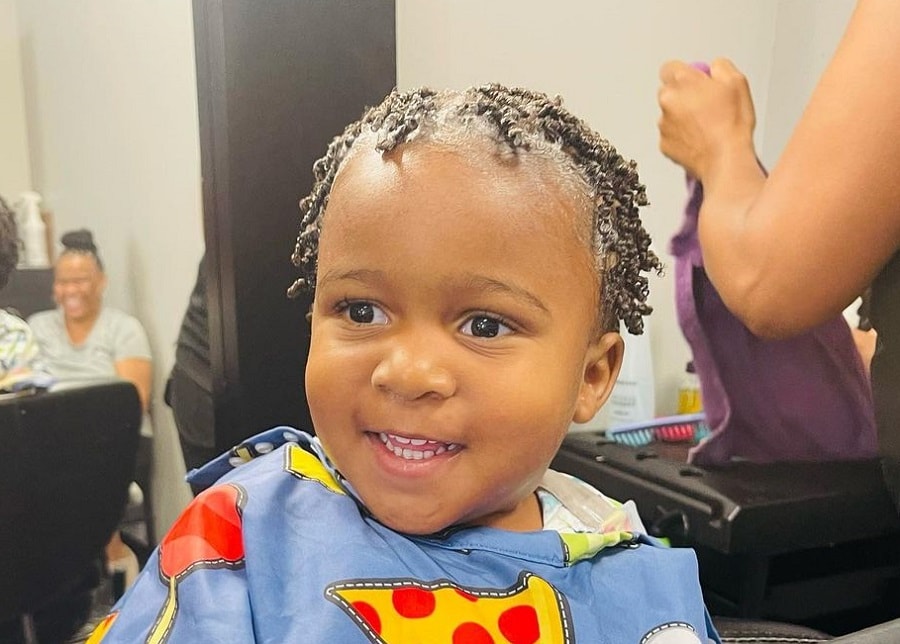 If your son is very long then he may benefit more from a curlier look. The incredibly short strands of hair form tight curls that stand out from the sides of the head. On top some come down to barely brush the forehead. There's also a large side parting.
14. Denser Look
Thicker hair often leads to a denser look to the twisting sections. It creates an overall appearance of curlier locks. This full head of hair has the sections shorter in the front.
There are a few strands falling onto the forehead. It's a little longer in the back so the hair reaches the nape of the neck.
15. Squared Sections
Perfectionist parents may wish for their son to look their absolute best. Neater styles are good for this. Here the hair is taken in square sections similar to box braid styles for girls. The strands are secured then given a highly defined twisted look.
16. Rounded Strands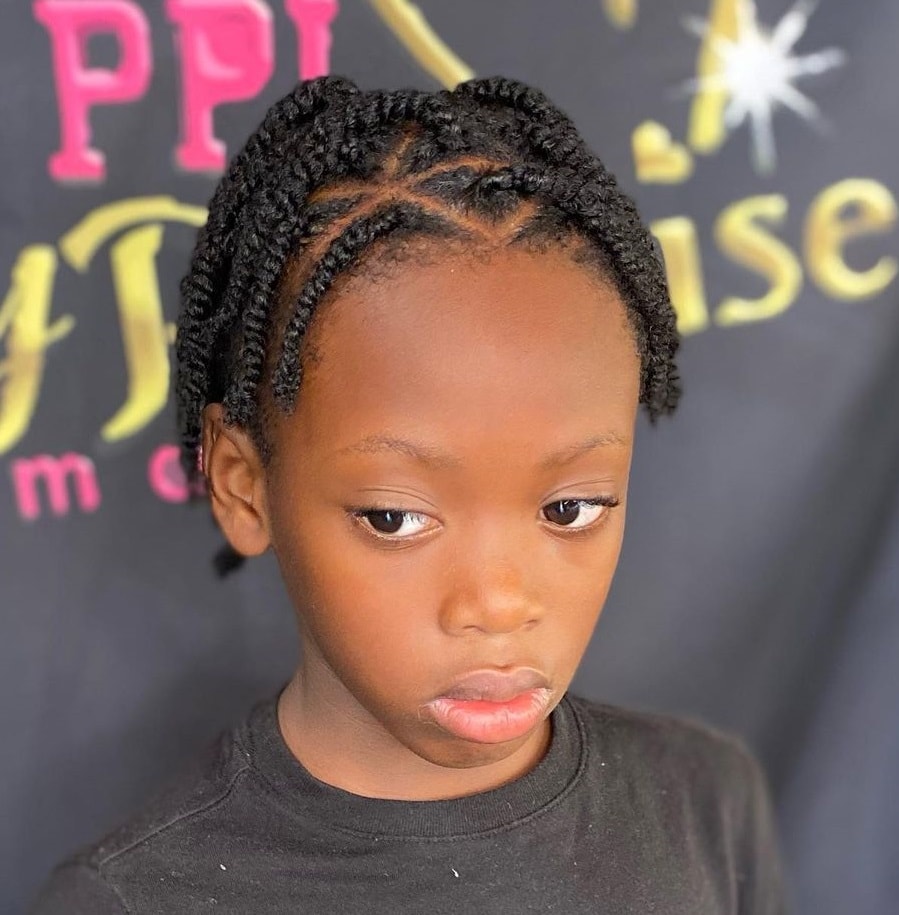 Sometimes the hair in these styles has the strands twist together with a slight slant. Here it's different and the strands are very round. The pattern forms perfect circles all the way down through the strand.
There's also a very cool star shape parting in the hair to make your little boy stand out even more from his peers.
17. Thick and Long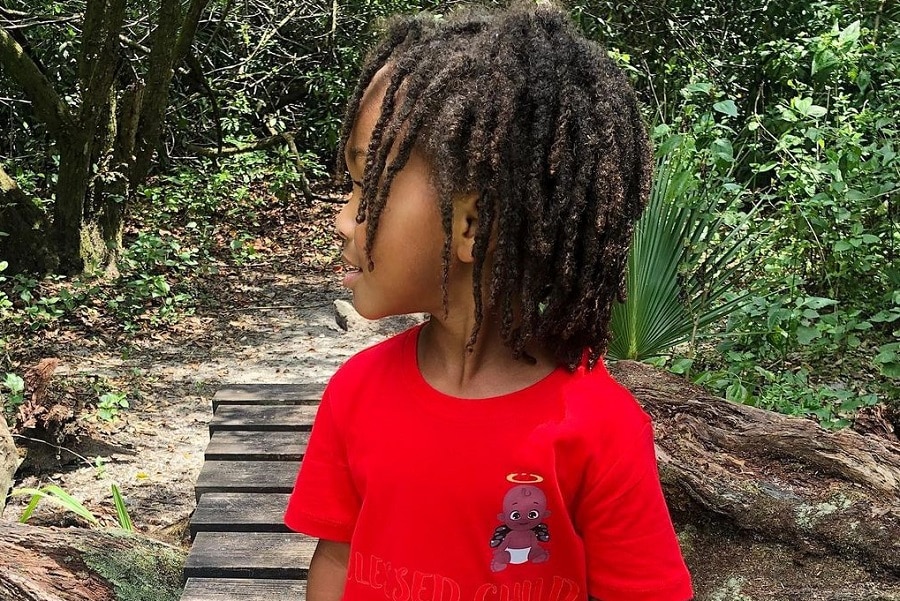 There's some contrast in this look. The hair is very thick but it's made up of thinner strands forming the hairstyle. There's a lot of volume on top and the haircut ends just above the shoulders. Kids with very full heads of hair will suit this style best.
18. Neat Long Twists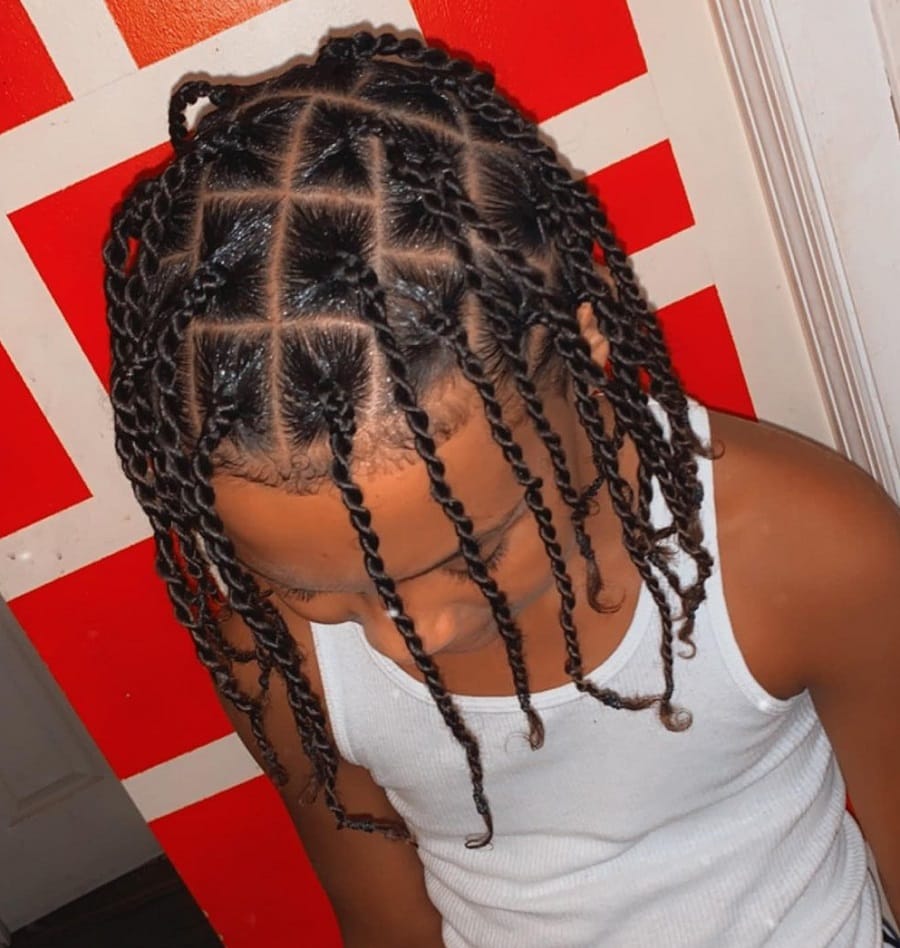 Here we see another style where the hair is parted into little square sections. Each section is made of very thin strands with a lot of definition in the pattern. Each strand is secured with a little band and ends with a curl.
19. Graduated Two Strand Twist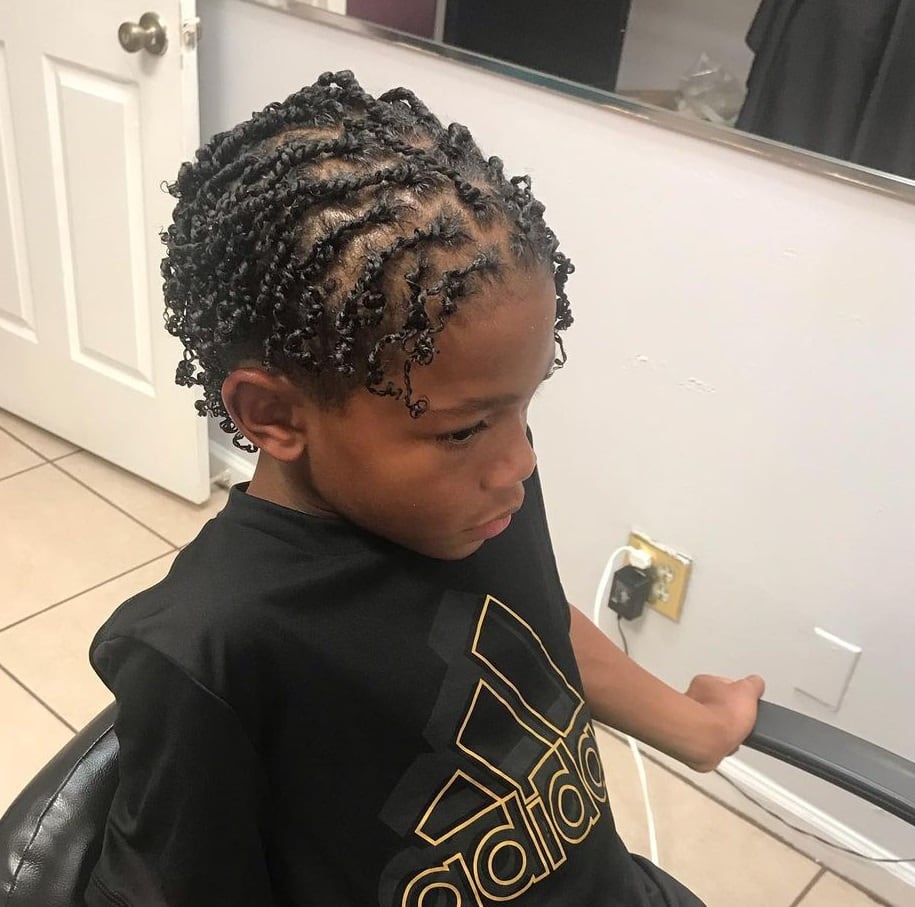 Sometimes the hair on the sides is thicker than the hair on top of the head. This is demonstrated above as you can see a lot more skin between the twists on top of the head. The side sections are much shorter and fuller coverage than the hair on top.
20. Undercut Inspired Look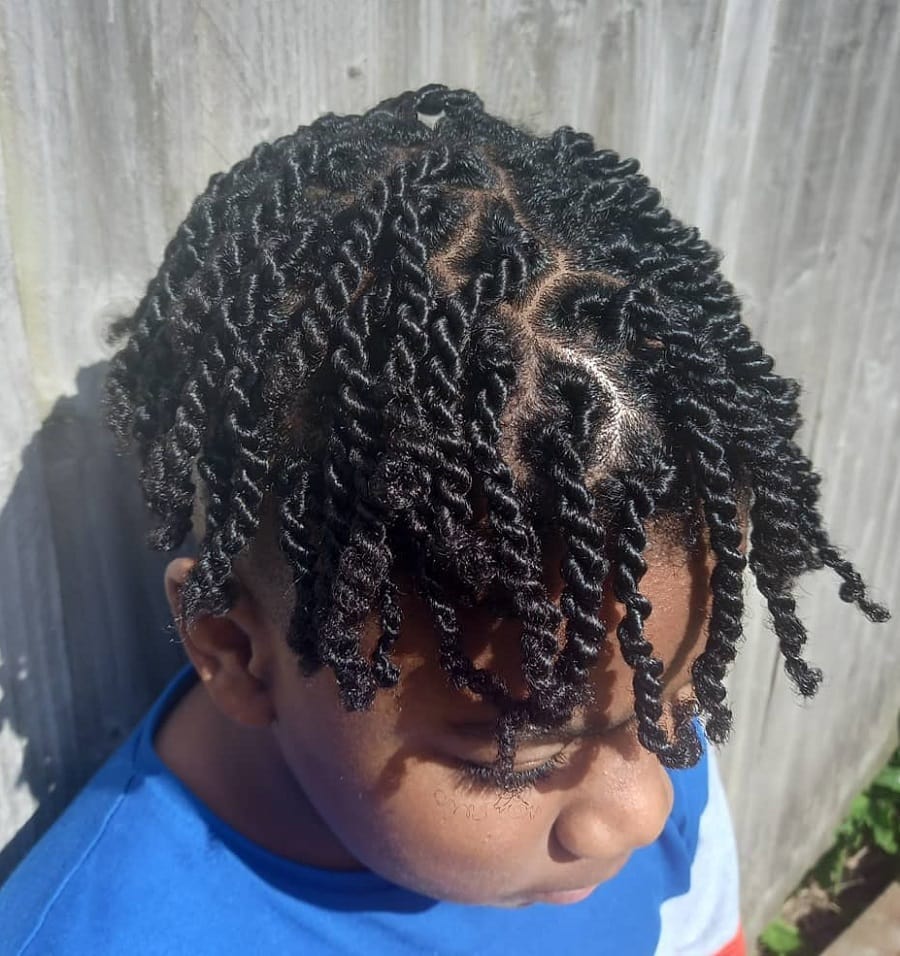 Here the hair is so thick that you can't see the sides of the head very much. However, when you look closely the sides are partially shaved. This creates an undercut effect that goes well with this style.
21. Tight Medium Twists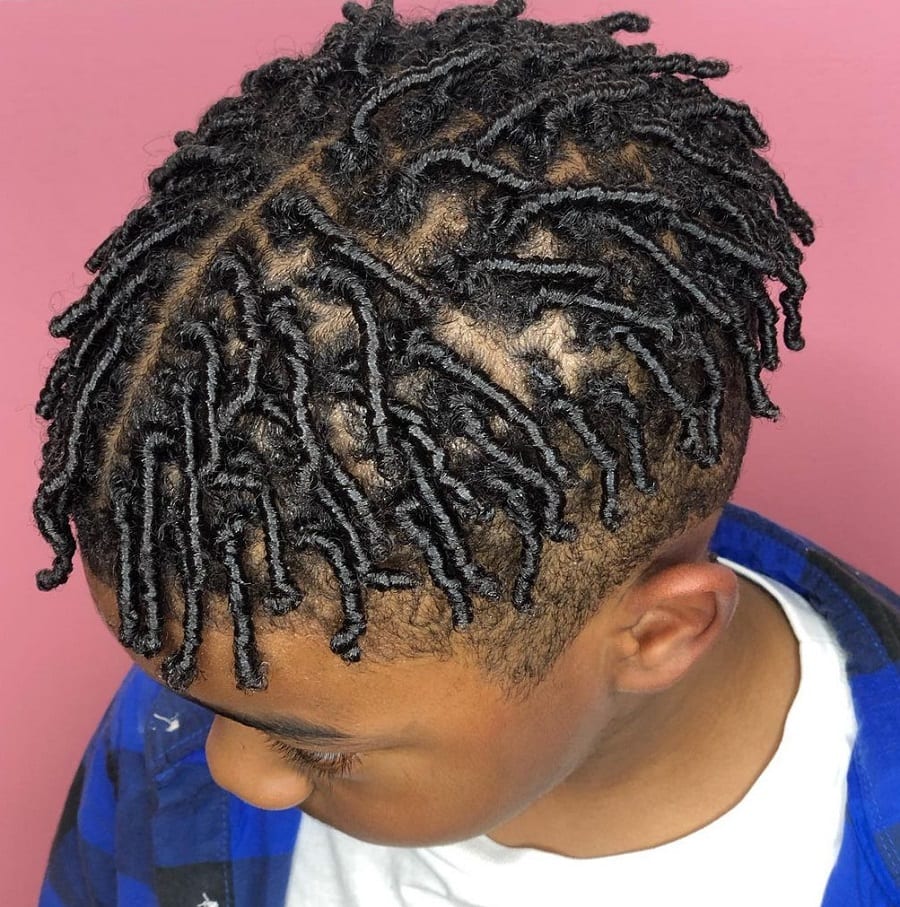 Tightly twisted strands often don't have any visible pattern. Instead, each section is very shiny, round, and smooth. There's a defined middle parting and the sections are medium-length.
22. Thick Twists and Fade
Each section of hair is quite thick here. That works well for black boys who want a twist hairstyle without too many separate strands. The length is graduated so the strands are longest towards the back.
This pairs well with a gradual fade that's mostly even on the sides. At the back the hair fades out to skin near the nape of the neck.
23. Twisted Dreads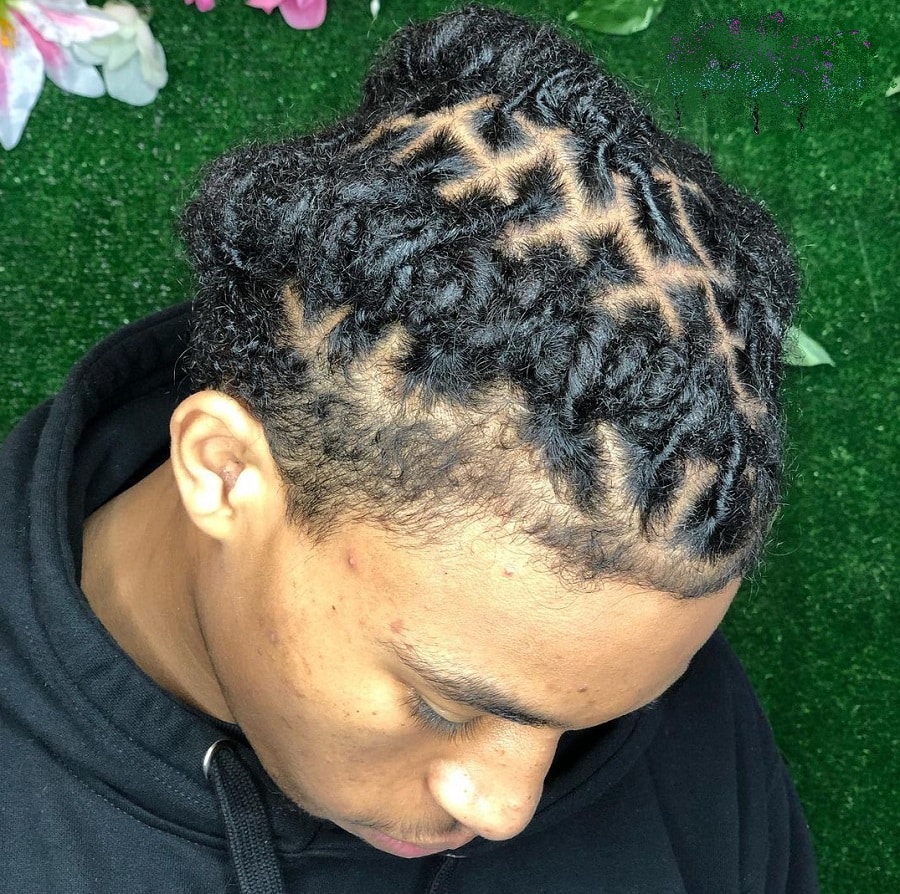 If your son has a unique personality then consider pairing two protective hairstyles together. There are twists in the middle of the head, but they are connected to two large dreadlocks.
These twist hairstyles for black boys are the coolest way of brightening up your star's charm, so go for them!