Twists fold the natural hair in neat tight coils which are so easy to maintain that you will love them. Here is all you need to know about twist hairstyles for black boys. From twisting the hair to styling them you will get all.
How to Twist Hair for Boys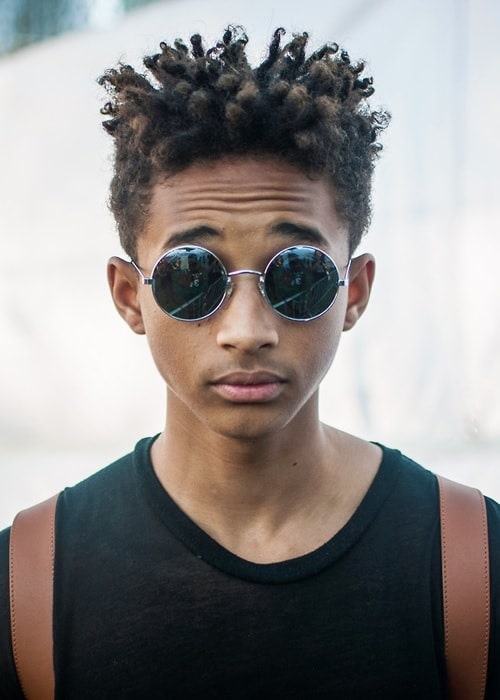 You can easily do twists on your black boy's hair by following these simple steps.
Wash and dry the hair thoroughly.
Put gel or wax on the hair and comb it with a wide-toothed comb.
Then take a 1-inch section of your hair and then divide it into two sections.
Twist the two sub-sections and secure them in place.
Amazing Curly Hairstyles for Black Boys
Latest Twisted Hairstyles for Black Boys
Twisted hairstyles are a hit trend for boys this season. It helps them look cool while staying comfortable. Here we have put together top hairstyles for black boys to inspire you.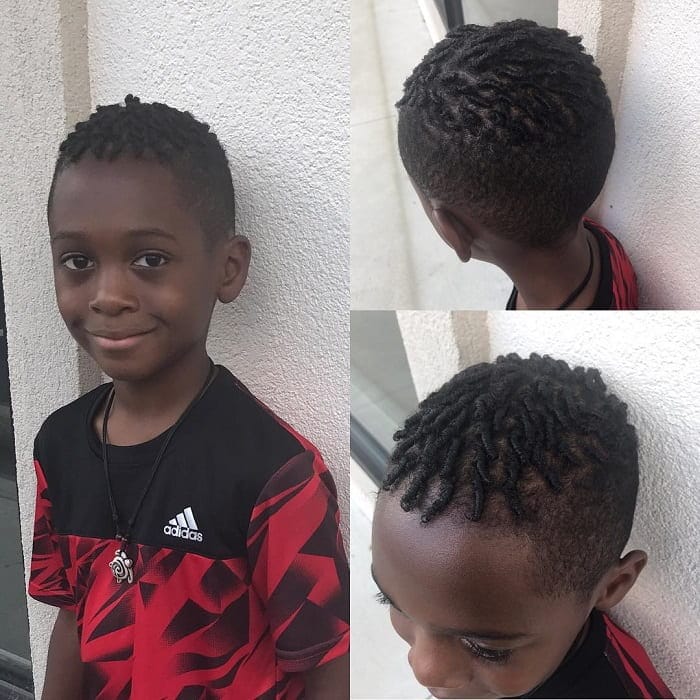 If your black kid has short hair and you want to give him the cool look that you want to. This tiny coiled twists hairstyle is going to make your little black boy look so adorable that everyone will love him even more.
The twists are free to fall about in a natural way while the sides have an undercut to avoid a wild look.
Handsome Hard Part Haircuts for Boys
2. Gold and Black Twists with High Fade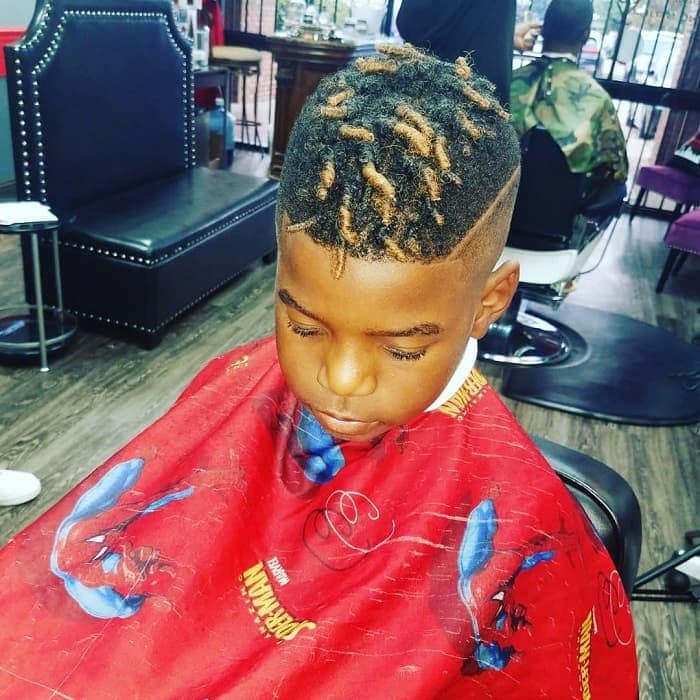 If your boy has a funky personality and you want to make his looks even cooler. The dab of gold on the black twists is so attractive that your boy will love the attention that he will get with it. The best thing about these twists hair for boys is that not all the hair has to be tied in coils.
Some of it can be left free, but it is better to cut it short. The sides have a skin fade which evens out the whole look. The beginning of this black boy's fade haircut is marked with hard lines which are sure to give a distinct charm to your boy.
3. Messy Short Twists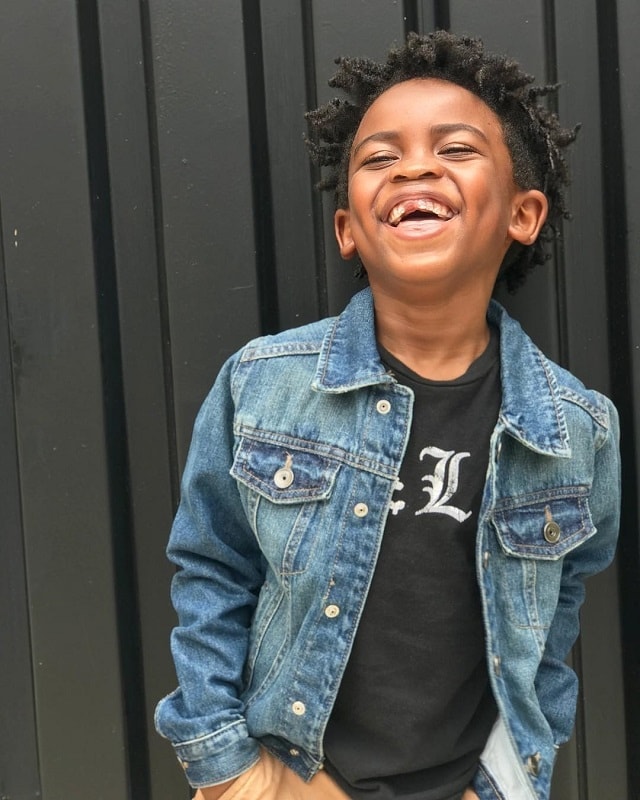 Black little boys can rock hair twists like it's nobody's business, can't they? These messy twists are the best way of going for twists if you have short hair. They have loose hair among them too so that they look fun as well as charming.
There are no twists at the sides which balances off the whole look. To make it even better give a medium fade to the sides so that there is a feel of neatness too.
4. Patterned Medium Twists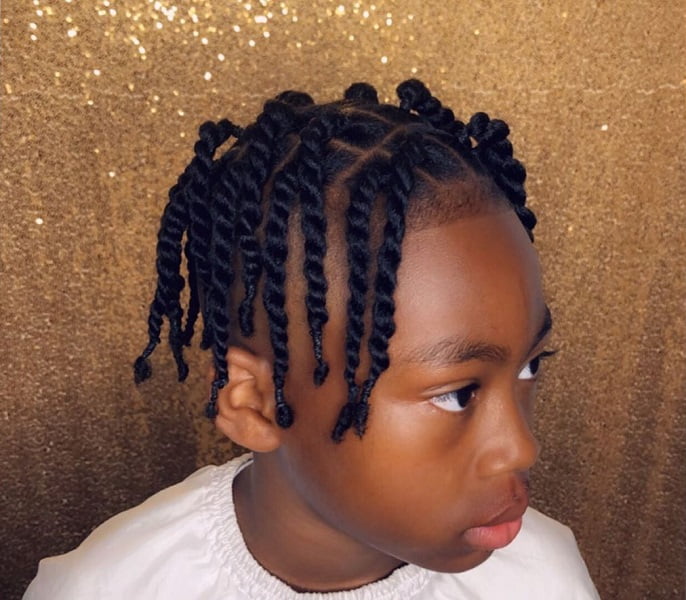 Black boy's twist hairstyles do not always have to be all messy. These patterned twists have a neatness and classy charm that is rare in kids today.
Trendiest Hairstyles for Little Black Boys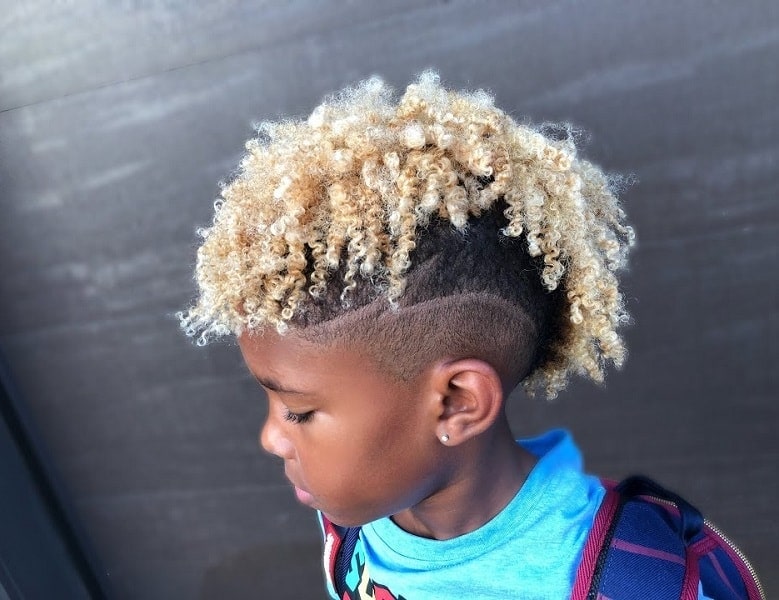 Medium twists have a certain charm of their own which is evident from this dyed twisted curl. The twists are naturally black while they are dyed on the top. The rest of the head is left in its natural shade of jet black.
The sides and back have a fade which takes attention away from the bright twists.
These twists hairstyles for black boys are the coolest way of brightening up your star's charm, so go for them!