Fade is a wonderful hairstyle for any young black boy who wants to look and feel cool. They make it easy for boys to show off some of their personality and also do a great job keeping hair out of their faces, which is perfect for playing sports and learning in school.
Any of these fade haircuts for black boys are sure to please both them and their parents and keep them looking stylish and chic.
Trendy Faded Haircuts for Black Boys
Any of these great styles are sure to make a young boy feel great and give him a boost of confidence. They're a great option to try with the next haircut. Any boy who chooses a style from this black boy's fade haircut lists will feel charming and fresh!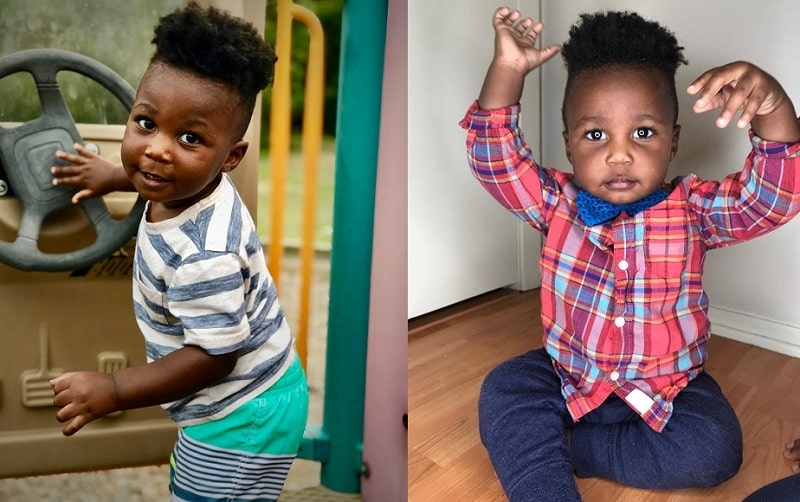 This fade style is great for any young boy who wants to have a little bit of extra volume on the top of his head and isn't interested in completely bare sides.
Thanks to the volume on the top of the head, this style looks fresh and updated and isn't cut too close to the scalp, which can make younger boys look much older than they really are.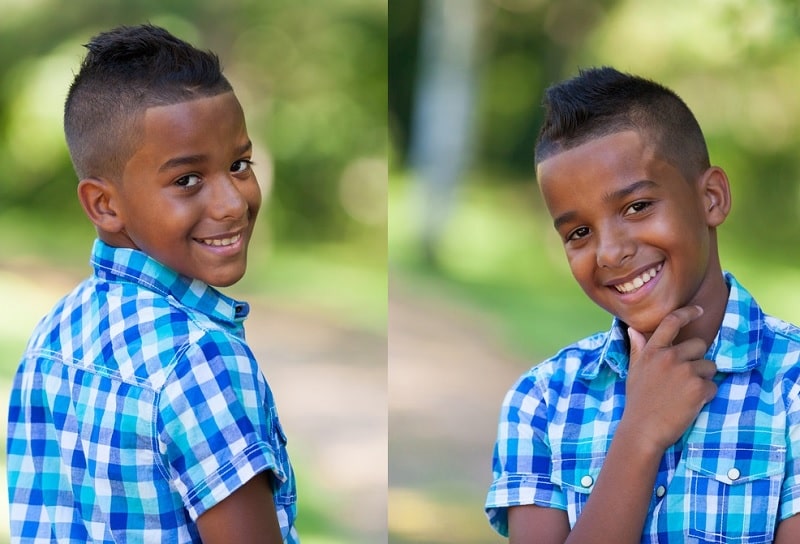 One stylish way to wear a black boy's fade is with a small mohawk on top. Adding a little additional volume to the top of the head will make any young boy feel great and tough, although it won't look out of control.
This can be a great compromise for young boys who want something that will make them look and feel a little older.
3. Neatly Trimmed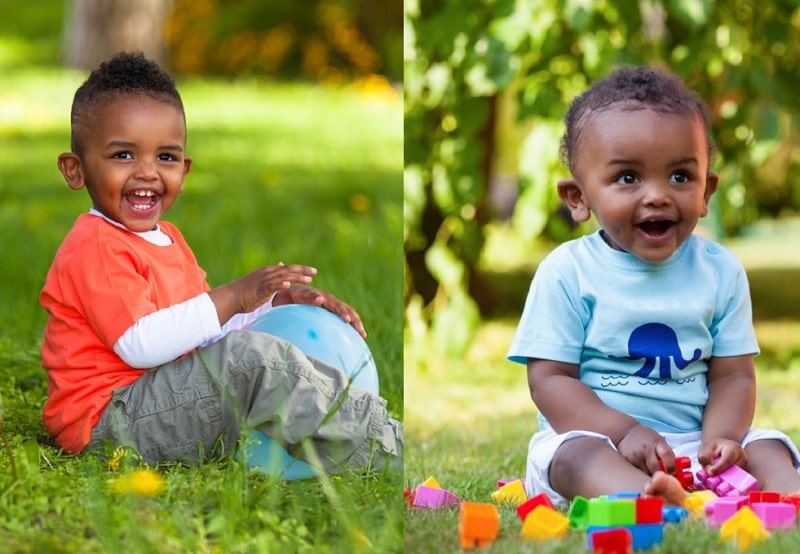 Neatly trimmed sides and a lower top are other great options for anyone looking for great fade haircuts for black baby boys.
This style is refreshing due to its simplicity and won't take up too much time and effort in the morning for the boy to get ready. It's easy to wash and style this hair quickly and trimming it is rather easy as well.
4. Skin Fade
Boys who want a style that is a little sleeker and will look a bit more put-together will love the way that the bare skin looks on the back of their heads when they opt for this option.
It allows the focus of the style to be on the top of the head and to let the bare skin really show off. Keeping some volume on top with this style is key.
5. Curly Freedom
Allow a little movement on top of the head with great fade cuts for black boys with curly hair. These cuts let the curly hair add some volume to the top of the head without being so long that they are a little bit out of control.
This is a nice cut that is perfect for wearing to church or school and will make any little black boy look his best.
6. Short and Sweet
Black boys who are constantly on the go and don't want to be hassled by having to spend a lot of time on their hair will love this shorter fade cut.
It keeps the hair quite close to the head and makes it easy for parents and the boy to forget about taking care of it. The gentle fade makes the cut look neat and intentional without being over the top.
7. With Some Designs
Adding some designs in the fade of the cut help to bring some personality to it. This black boy's fade haircut looks best when it is accompanied with straight lines around the forehead as it adds a lot of definition to the face.
The lines can be curved or straight, depending on the personality of the boy and how he wants to express himself.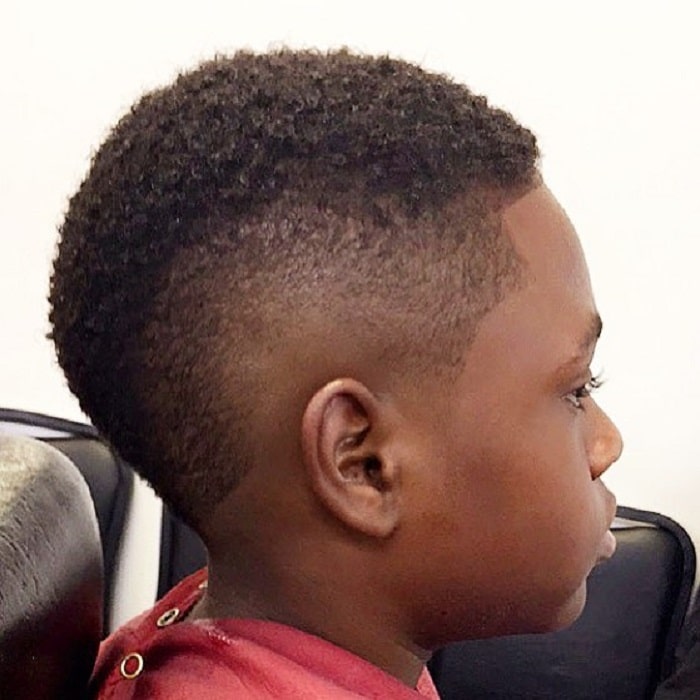 A soft, gentle fade around the ears is a wonderful choice for a boy new to fades. These fade haircuts look great on black boys of all ages and are easy to cut and to take care of.
Leaving a bit more hair on the back of the head helps introduce younger boys to fades and gives them the confidence that they need to wear this style.
9. Blonde Curls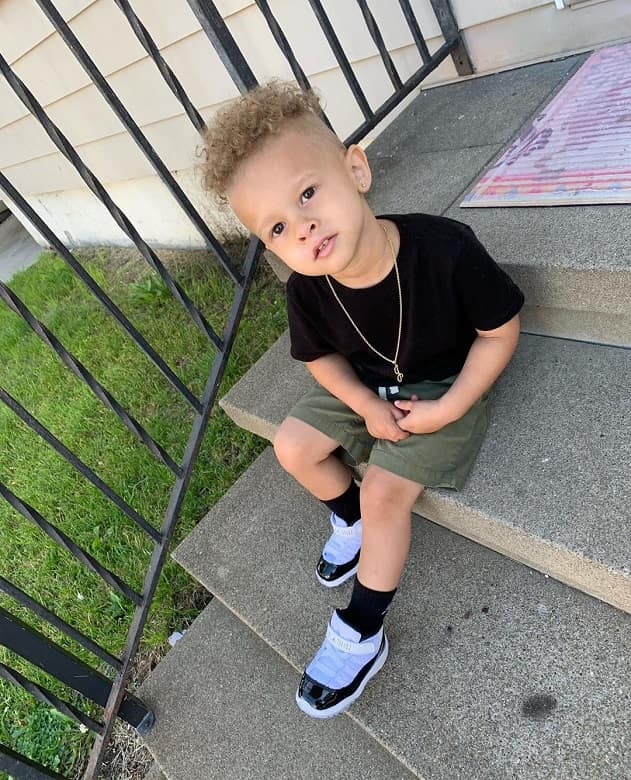 Boys who want to show some movement with their hair can leave their curls a little bit longer on the top. This is a very fun style and is a great option for wild boys who are always playing and having fun.
The looser curls have a lot of movement and are allowed to bounce when the boy runs, which is sure to make everyone smile.
10. Two-Tone Hair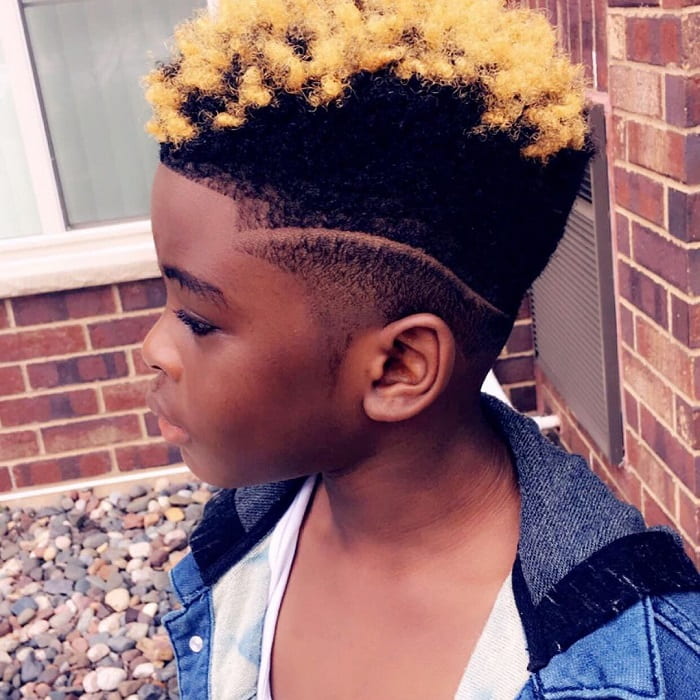 There's no reason why a fade has to be just one color as this fun two-tone design shows. Bleaching the tips of the hair and allowing them to be a bright contrast to the natural black color of the hair helps them to really stand out.
Adding a design in the fade makes this look unique and will make any boy feel great.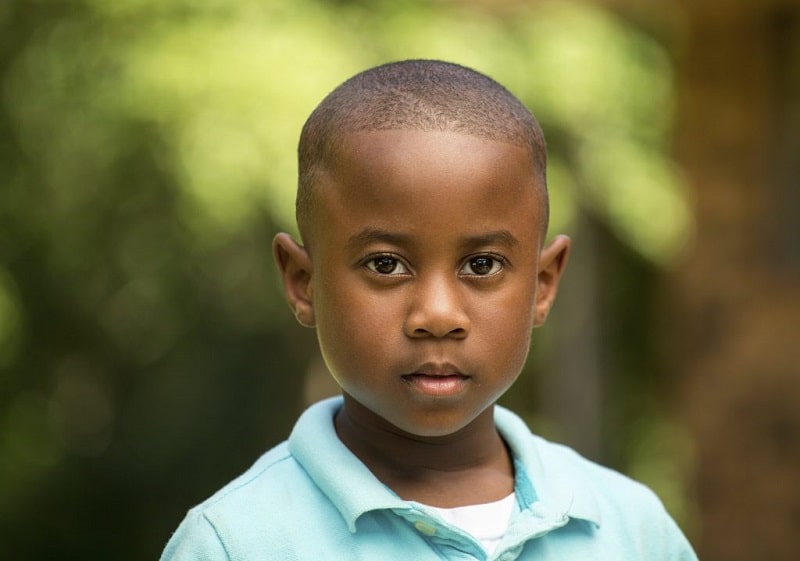 Keeping a fade cut very close to the head is a great way to cut hair in a no-nonsense way.
This is a refreshing look for black boys who play sports or who are always outside in the summer will appreciate having short hair and how comfortable and cool that it feels. It's easy to take care of and great for busy boys.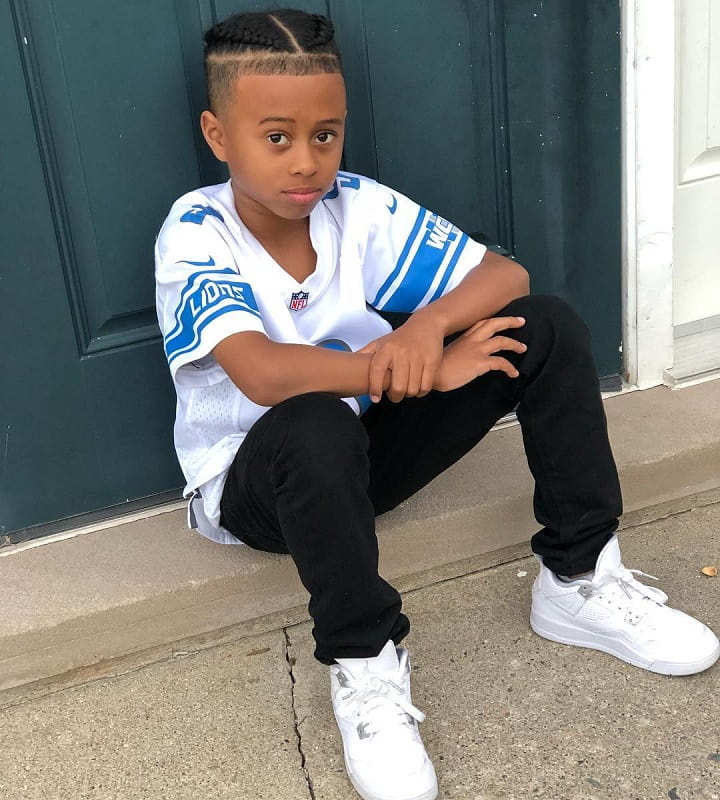 Adding in braids as well as a straight line around the forehead really makes this style pop. The hair on top must be kept long enough to braid, which will also help to create an amazing contrast with the shorter fade on the sides of the head.
This is a bold style that slightly older boys are sure to embrace as it will make them feel tough.
13. Zig-Zag Designs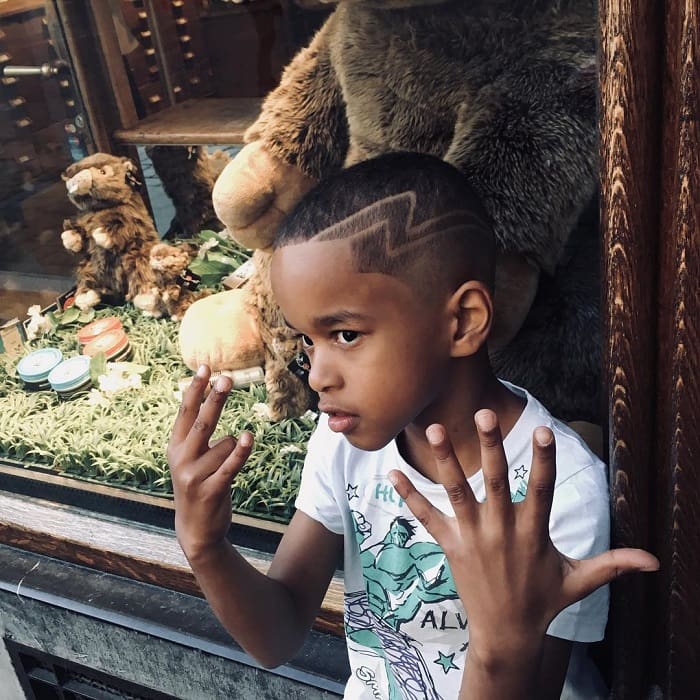 Cutting zig-zags or lightning bolts into the side of a fade helps make any boy feel invincible or as if he is a superhero.
This fun fade haircut is great for black boys of all ages and is sure to make them feel tough and have them falling in love with getting their haircut. Keeping the fade a little longer allows the design to really stand out.
Coolest Hairstyles for Tween Boys
14. Cut Short with Large Designs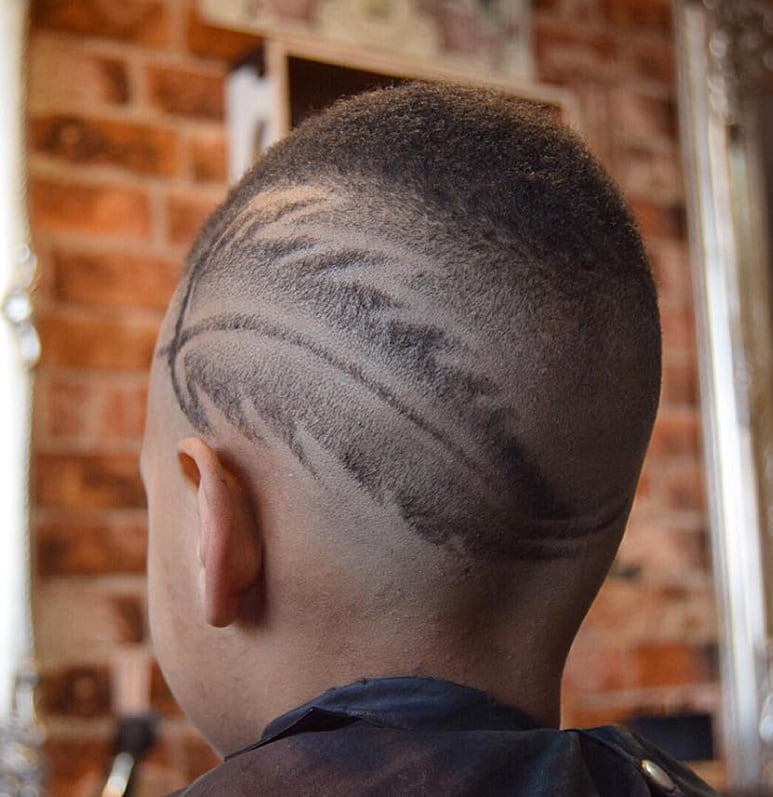 A very short fade can still have some designs cut into it as this style shows. It's a bit more understated than other styles, which is great as it prevents the designs from being overwhelming.
Keeping the top of the head shorter as well helps the designs to really pop and makes this is an on the go black boy's hairstyle with fade.
15. Box Fade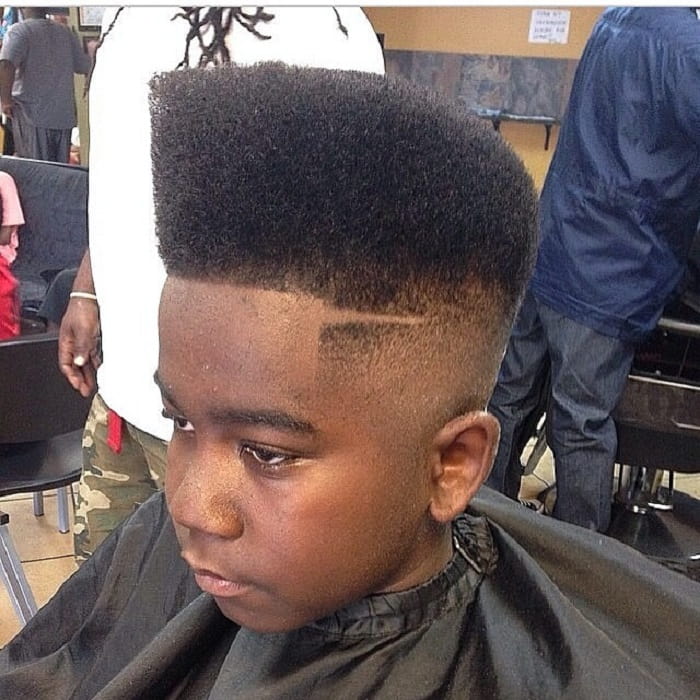 There's no reason why a great fade has to end with short hair on the top of the head. This wonderful style features a lot of bodies but the hair is perfectly sculpted.
This additional body and volume, as well as the straight lines and impressive sculpting, make this a bold choice for any boy who isn't afraid to stick out and be the center of attention.
Fade haircuts for black boys have always been popular and these 15 styles are no exception. Any of these fade hairstyles are a great choice for a young black boy who is ready for a new style. They're updated and fun and sure to make any boy look and feel amazing.