Who says that only girls can do braids? Let's finish your gender stereotypes. There are so many braided hairstyles for boys too like box braids, cornrows, French braids and yes, fancy plaits; that can surely make kids look chicer and cooler.
There are various ways of styling black boy braids too. Black boys look cool and stylish with having different braided hairstyles. The boys with very short hair can even have little plaits.
Little boys and young boys, both can have suitable look at these different kinds of braids. What's further, boy's braids can be styled in a simple way or in an artistic way.
Other than this, long braid strands can give so many options of creative weaving. Adding more, on hot days braided styling can give relief to kids too as all the hair is tied up neatly.
Best Braid Styles for Black Boys
If you have no idea of how to style your hair into braids for black boys, here you are going to know. Braidings requires practice and skill. See ideas of awesome braided hairstyles below:
1. Cool Pattern Braids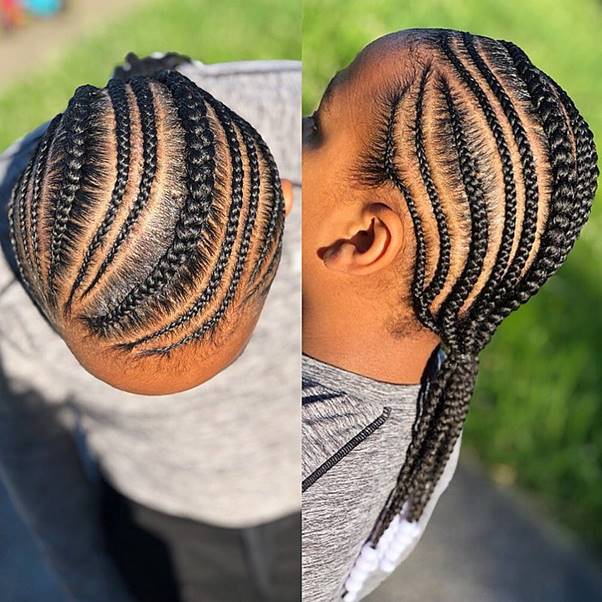 These cool pattern braids are looking so uniform and decent yet stylish, mothers can make their kids look cuter and cooler in this black boy's braid style. It is beautifully styled and increases the charm in the personality of kids.
Braiding the hair in this way can make hair grow faster. In this type of styling, boys with long hair can play free without breakage of hair. Cool pattern braids are common, so, if you want to make your black boy look cool, just try this.
Trendy Fade Haircuts for Black Boys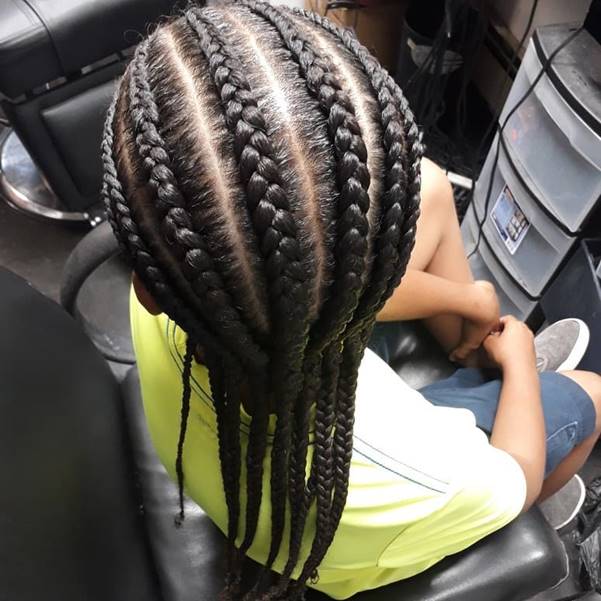 This great stylish cornrow look is perfect for black boys. Go to the nearby hairdresser and try this braided hairstyle as you can clearly see how nice it is looking.
You can make a series of tight strands of hair weaved close to the scalp as it is giving a stable structure. Kids look so amazing in these stylish cornrow braids. It is one of the most famous braided hairdos among black boys.
3. Dutch-Style Clean Braid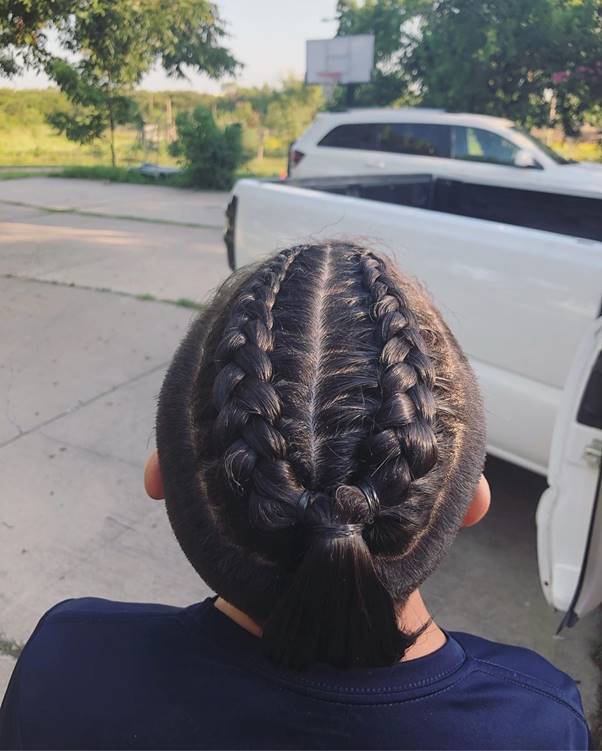 Dutch braids were originated in North Africa. They are a little bit different from the French braids. In Dutch braids, the hair strands are pushed under by holding the hair up at its angle.
This is giving the boy an intense charm and pretty hair look. If you want to have a charming and awesome look for your boy, try Dutch-style clean braid. It is in trend nowadays for black boys.
4. Classic Jaden Smith Style Braids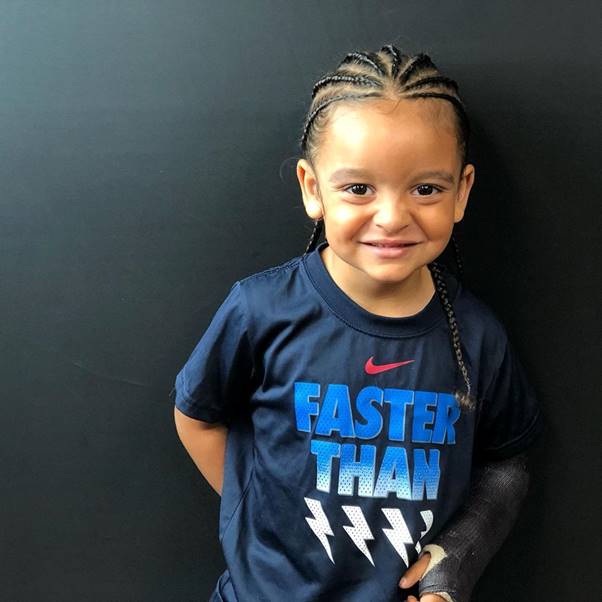 Who does not know Jaden smith? The popular karate kid with braided hairstyle. Make your child feel like a celebrity by trying this cool look. We can say it is one of the coolest little black boy's braided hairstyle.
This style is giving an amazing look with lovely vibes. Having this style, the kid is looking more adorable and it is making the personality of the kid so charming. Don't you want it for your kid?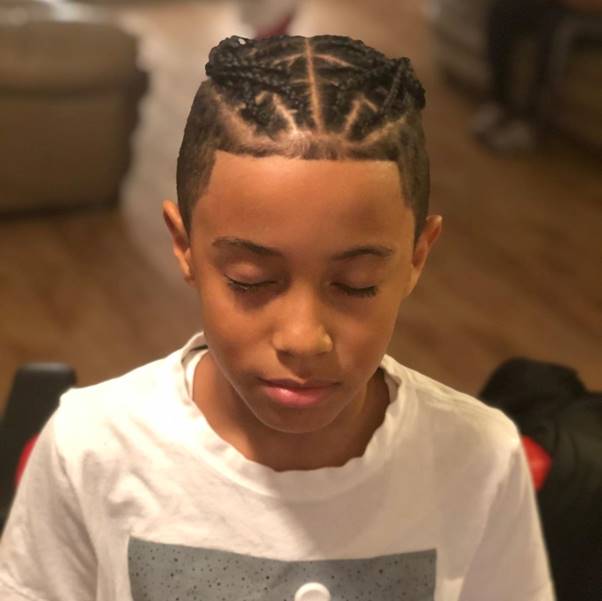 As adding spices in the food makes it yummier, similarly adding different shapes into the braids for black boys makes it more lovely and stylish. There are different kinds of shapes that are used in the braids.
This braids style is giving the black boy an amazingly confident and unique look. We can make the boys happier by trying their favorite shapes in their braids so you must try it for your kid.