So, ladies out there with a baby daddy, put your hands up! Yes, ladies, these baby daddy memes are for you! These baby daddies think they are so great, we just can't help but roll our eyes. What have they done other than carrying the name of being a baby daddy really?
Hilarious Baby Daddy Memes
You know what we ladies love to gossip about? Our baby daddies and their incapabilities. Trust us, ladies, you are going to need these memes about baby daddies below when you talk to your girl friends with a bottle of wine.
A single meme will portray just enough information about what's going on, and your friends will agree with you wholeheartedly! Did you baby daddy pretend not to see you as he waltzed by you at the mall?
Or perhaps he asked you to let him take care of the baby for a month knowing that he's behind on child support payments? Worry not – our memes about baby daddies have got you covered. You will find baby daddy memes of various personalities and styles – even if they aren't always portrayed in the most positive way!
Browse through the collection of memes about baby daddies that we have for you. We welcome any amount of exposure we can get, so be sure to share these baby daddy memes with your friends and family. You might just catch them smiling or laughing at how true and relatable these memes are! Without further ado, let's enjoy these memes.
1. When Your Baby Daddy Acts Like He's Father of The Year But Really He Was Only Spent Three Hours with Them Since The Beginning of The Year.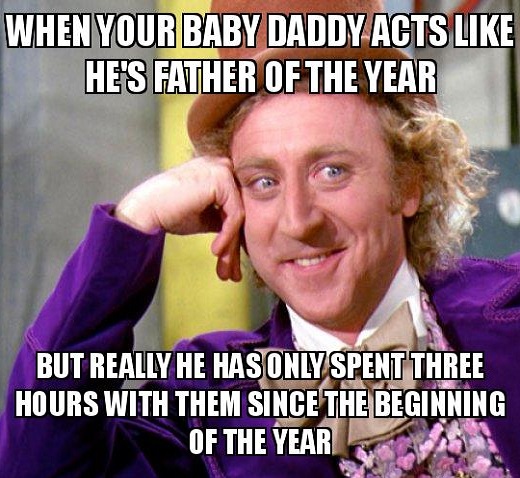 2. When Your Baby Daddy's Girlfriend Post Pictures of His Money And He Hasn't Paid Child Support.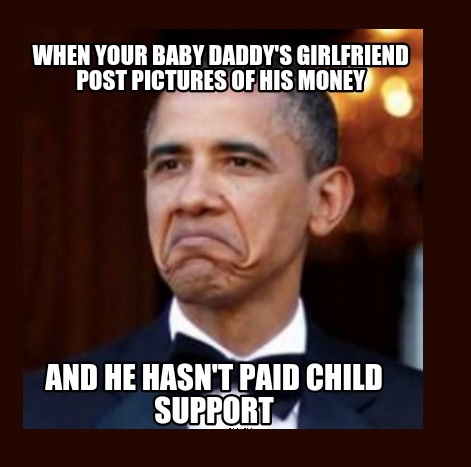 3. Babby Daddy Be Like I Have $3.
4. When You See Yo Baby Daddy at The Mall And He Walk Right Pass You…You Like for Real.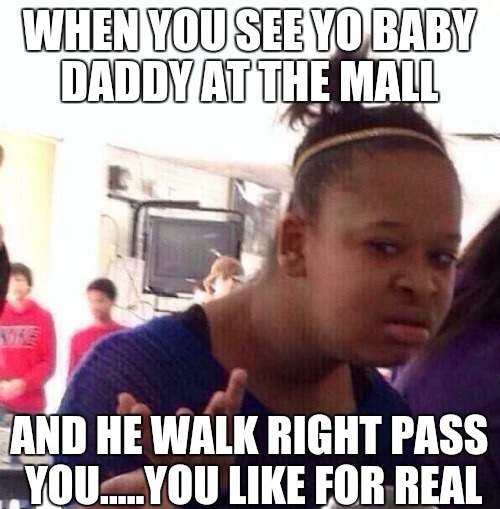 5. When You've Been Working on Your Anger And Your Baby Daddy Bring His Side Shank to Your Kids Birthday Party.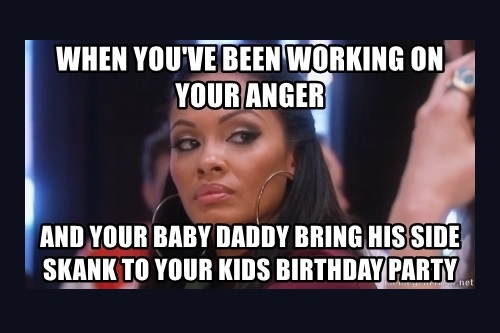 6. My Face When The Baby Daddy Calls And Says "No Niggas Better Be Around My Kid".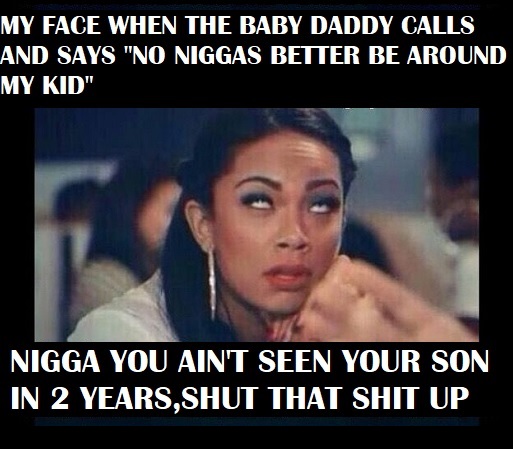 7. Remember That Time your Baby Daddy Spent All Weekend with His Child And You Had All The Weekend to Rest? Yeah…. Me Neither!!!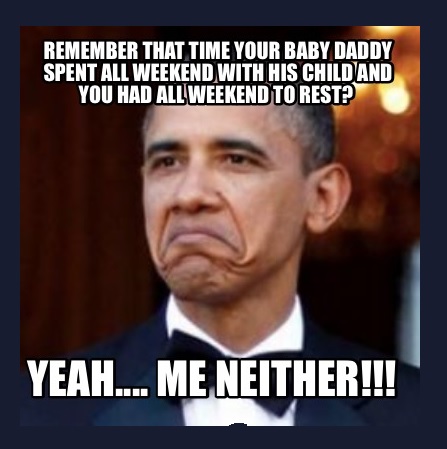 8. Me After My Baby Daddy Calls.
9. When My Baby Daddy Trying…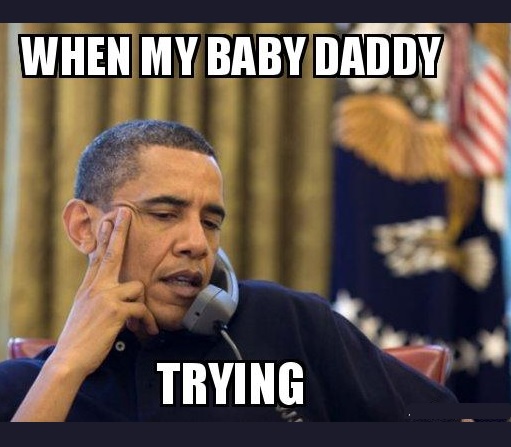 10. One Does Not Simply Fight with The Baby Daddy and Get Back Together The Next Day.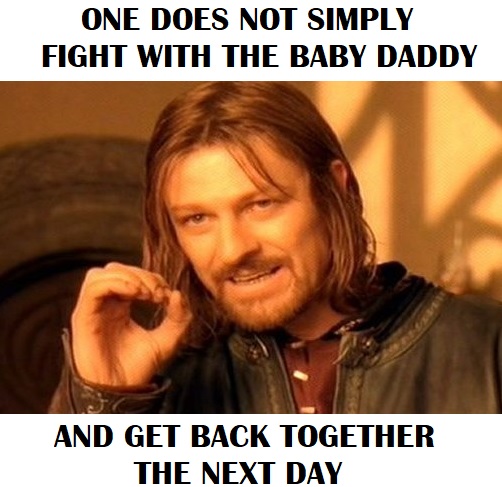 11. My Face When I Have to Listen to My Baby Daddy Speak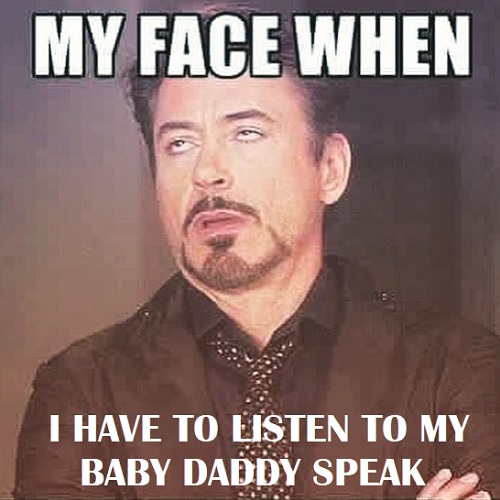 12. Your Baby Daddy's face Asking for Some of Your Tax return Money Because That's His Kid Too.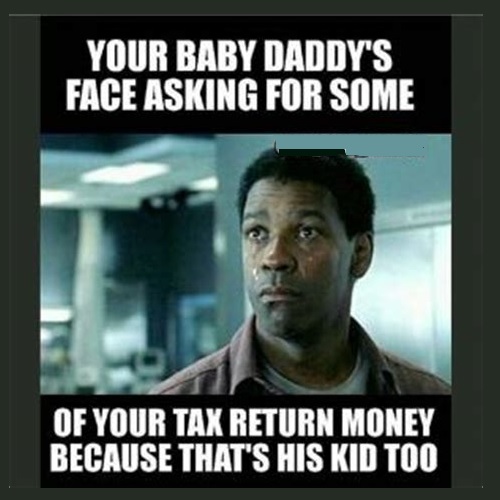 13. When Your Baby Daddy Ask You If He Can Claim Yo Child This Year, Knowing He's Already Behind on Child Support.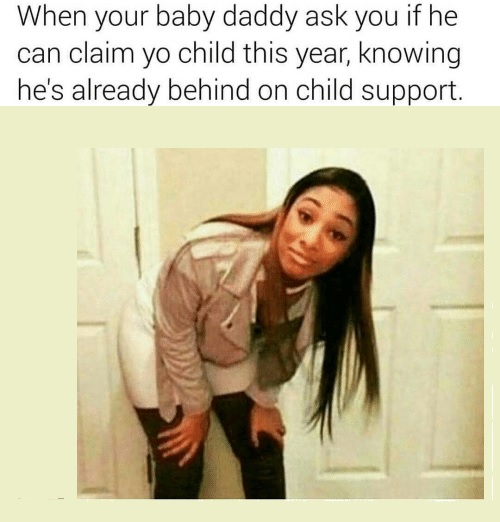 14. You Don't Know Who Your Baby Daddy Is? Tell Me Again How You Are A Great Mother.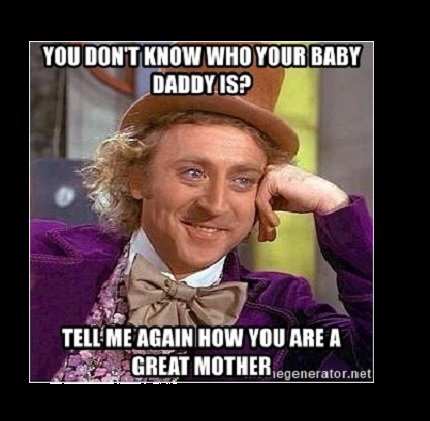 15. That's Just My Baby Daddy.
16. Oh? You Haven't Slept with A Clown? Explain Your Baby Daddy.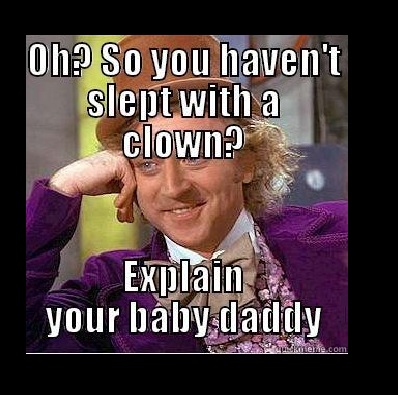 17. That Moment When The New Boyfriend Meet The Baby Daddy.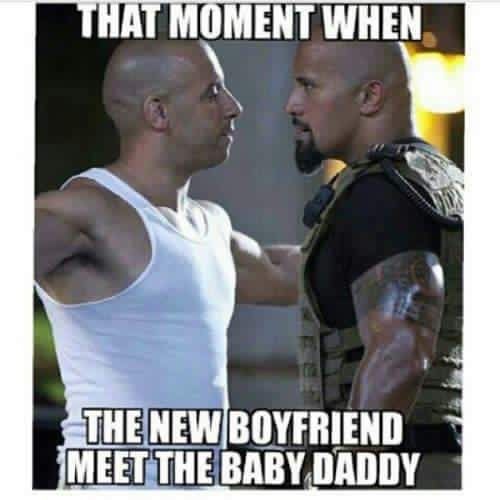 18. When My Baby Daddy Text Me GM.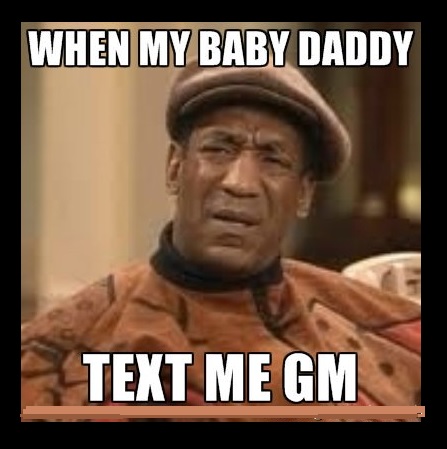 19. I Don't Always Go on Maury… But When I Do I Ain't Your baby Daddy!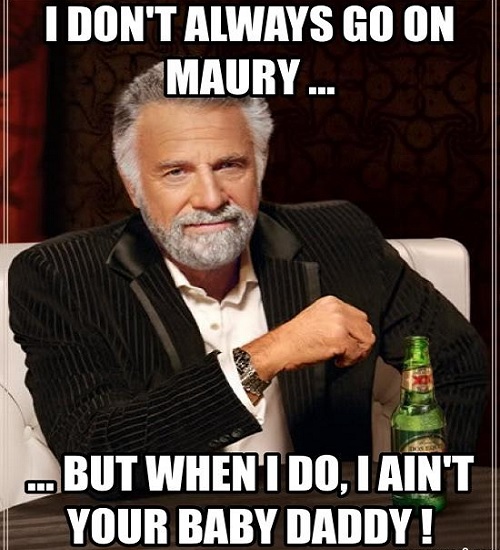 20. The Secret Word of The Day, Who's My Baby Daddy?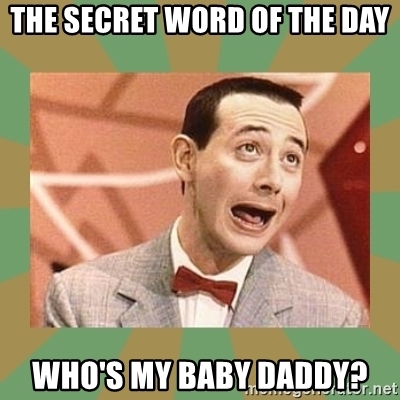 21. The Look You Give When Your Baby Daddy Is Trying to Get Back with You.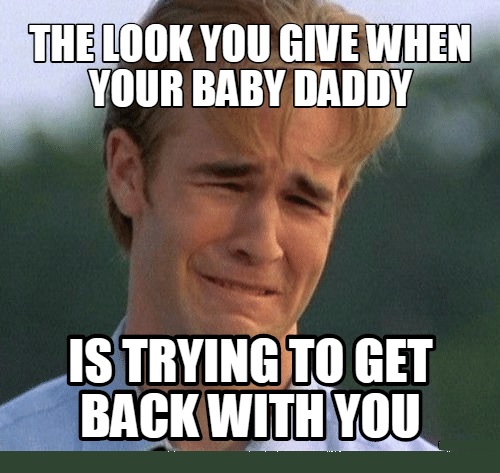 22. You Don't Know Who Your Baby Daddy Is… But That's None of My Business.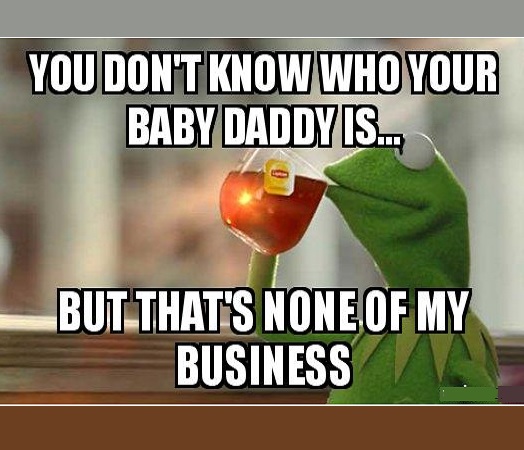 23. I Got Your Baby Daddy Down Here.
24. I Love My Baby Daddy. I'll Never Let Him Go.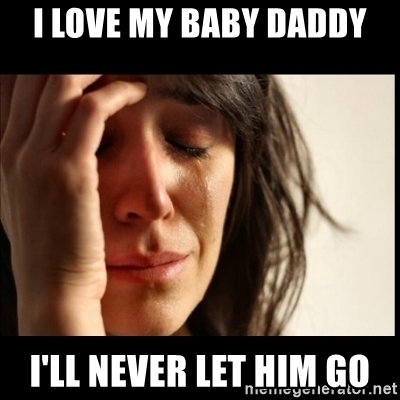 25. I'm A Baby Daddy Is An Oxymoron.
26. Who Dat Is? That Just My Baby Daddy.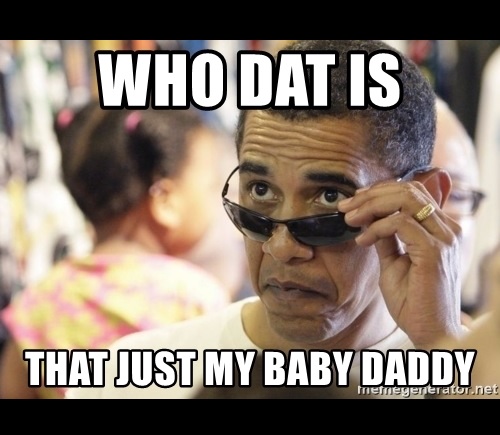 27. Happy Birthday Baby Daddy. You're A Lucky Man.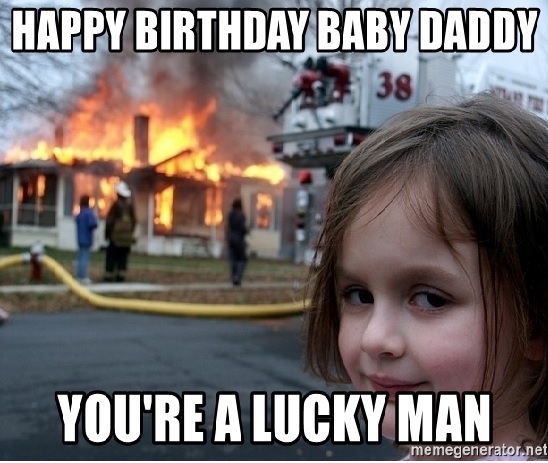 28. Look at Me. I'm The Baby Daddy Now.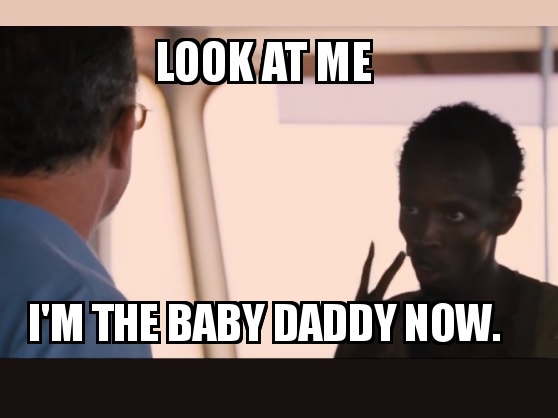 29. Your Baby Daddy Missed A Child Support Payment? Tell Me More about How Sending Him to Jail Will Fix Everything…
30. When You See Your Baby Daddy on Instagram Acting Like He Ballin And He 3 Months Behind on Child Support.
Now that you are at the end of this listicle, we hope that you have enjoyed the baby daddy memes that we have compiled for you! Feel free to bookmark our page so that you will always be able to browse through our memes about babies and everything else!