Looking for a congratulation message or a quote to wish your close one on her baby shower? We have a list of beautiful baby shower quotes and messages with images that'll definitely make your friend smile.
Are you sending these quotes and messages to a friend invited you for a baby shower? Wait, perhaps you are the person organizing a baby shower instead? Read on and grab the one you like!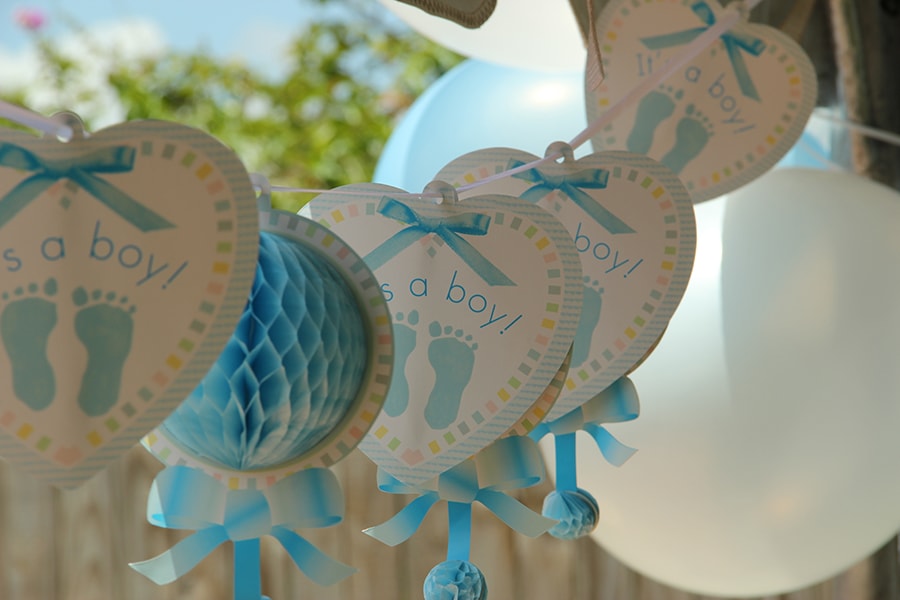 Typically, baby showers are held during the last trimester of a woman's pregnancy to celebrate the happy occasion. You can consider this as an official announcement of a baby arriving soon. During this joyous event, you should definitely bring some lovely gifts for the expecting mother, and attach loving baby shower congratulations quotes with them!
Baby Shower Wishes and Messages
A beautiful baby shower message is just the thing to look for when you are wishing happy baby shower to the new parents on a congratulatory card. Before we start, we'd like to give you a gentle reminder that a baby shower does not, in fact, revolve around showering a newborn baby.
1. Congrats on your baby shower and welcome to parenthood, the most wonderful hood to ever go through!
2. A new baby will make your family richer and happier! Congratulations and wishing you lots of adventures ahead!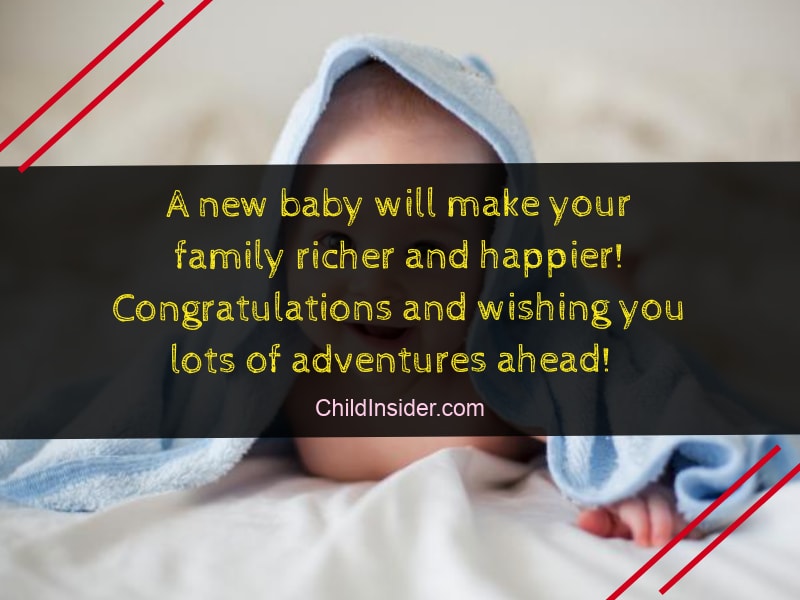 3. Nothing is more pleasing than a baby's laughter echoing in your house! Congratulations on becoming parents soon!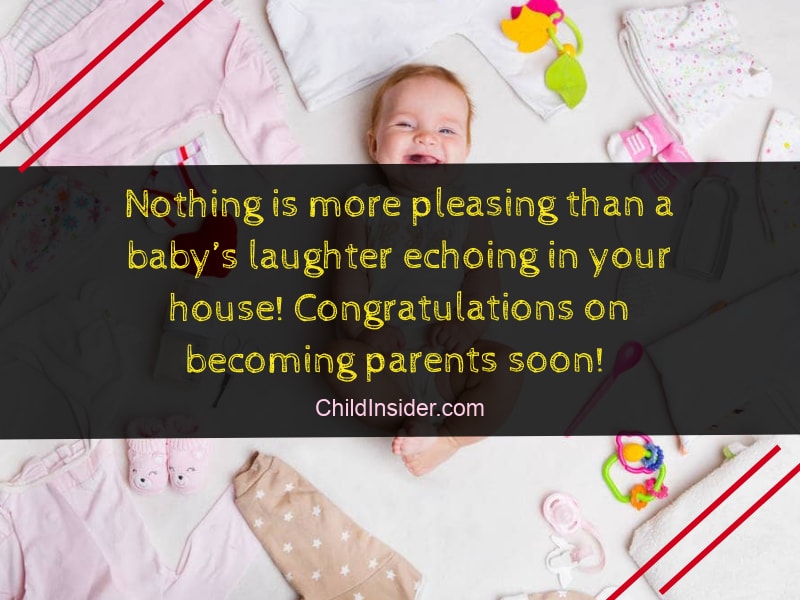 4. Best wishes and congratulations on your baby shower! I hope your new baby is as amazing as its parents!
5. Another milestone crossed off the list! Congratulations on your fabulous baby shower, let's welcome the baby into the family.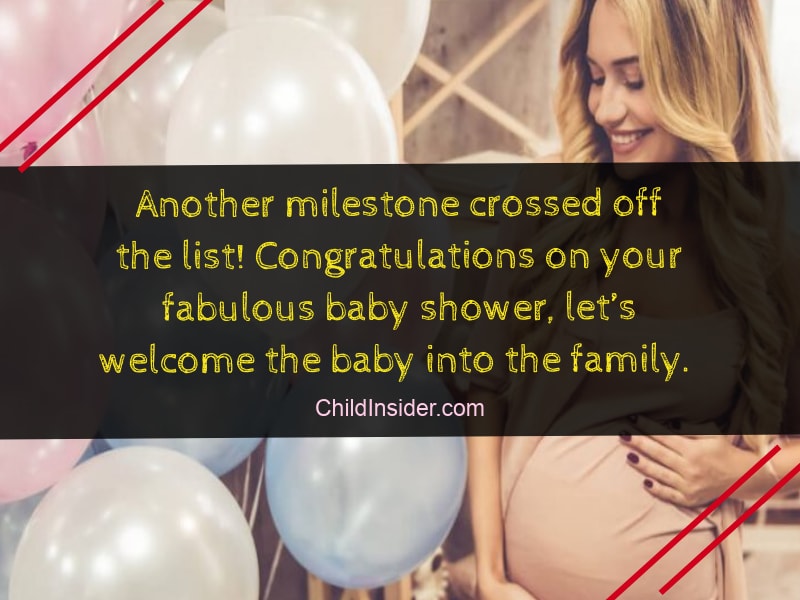 6. You are weeks away from finally meeting your baby! Congrats on this joyful occasion and may sleepless nights be a joy!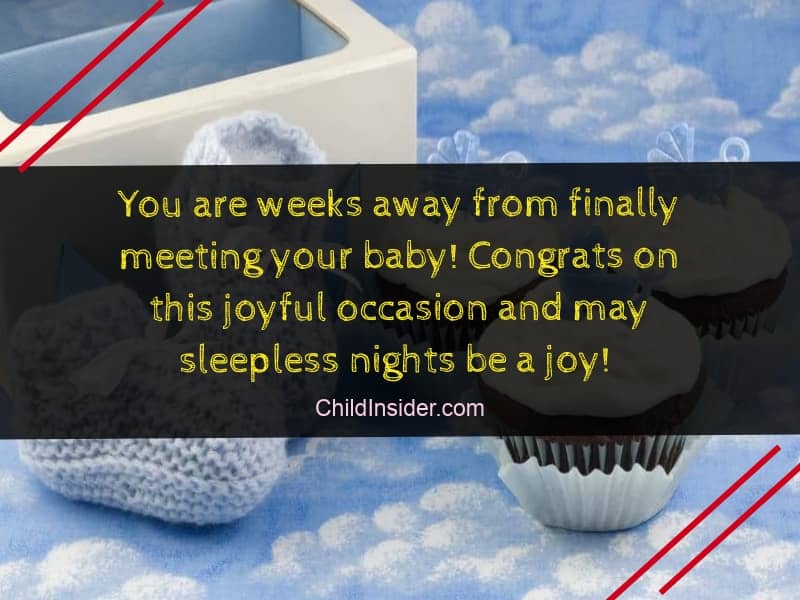 7. Here is so fabulous memories with your baby, and plenty of laughter! Congrats to the soon-to-be parents!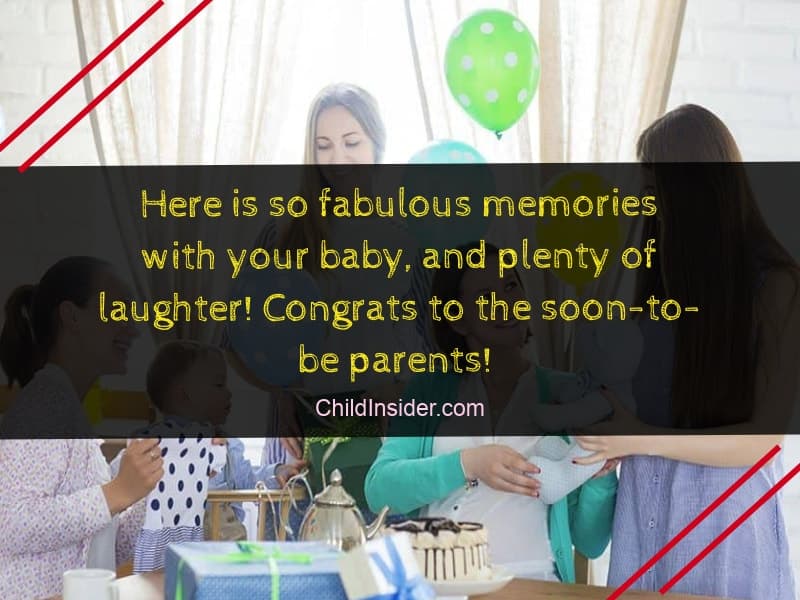 8. Congratulations! Parenthood is a responsible job, but I couldn't think of a better family for this baby!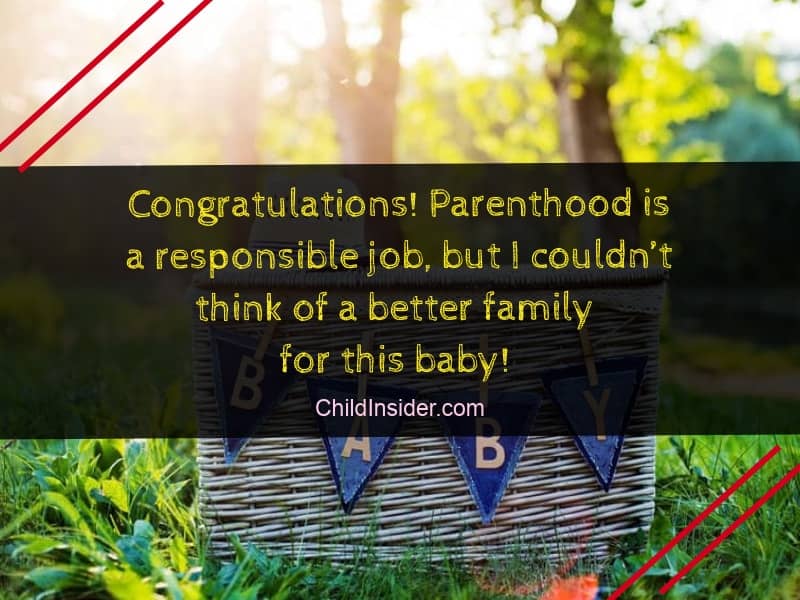 9. Congratulation on your baby, you will be the best parents anyone could ask for!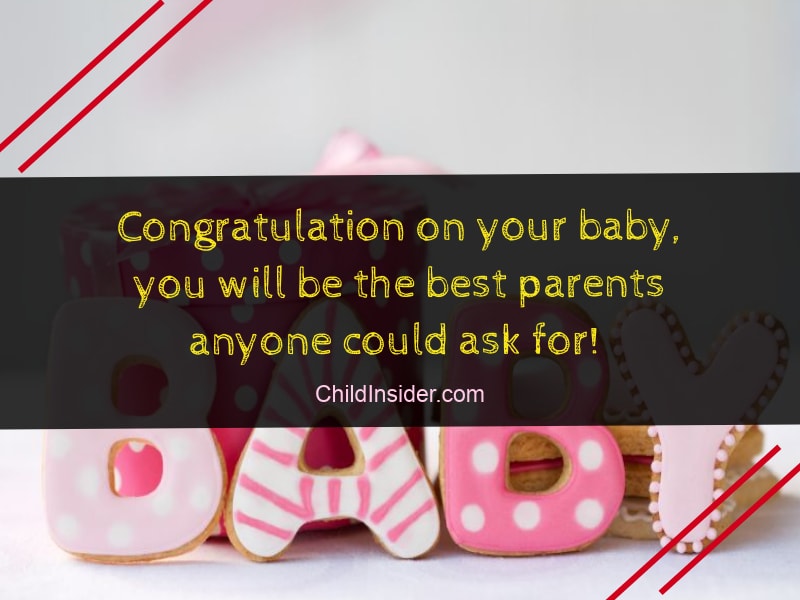 10. I am so happy to know that you are about to witness the pure miracle that is a baby! Congrats and all the best!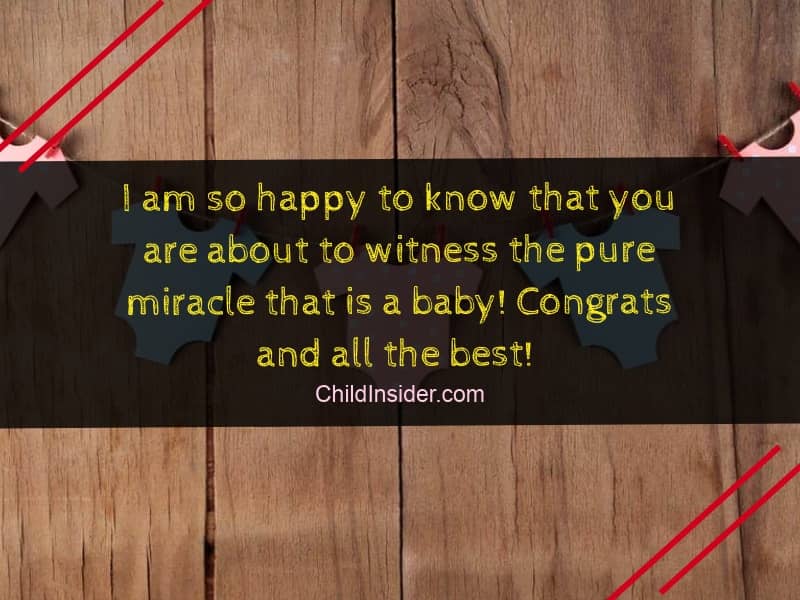 11. Your days of sleep will soon become history! Enjoy your baby shower and congrats to you both!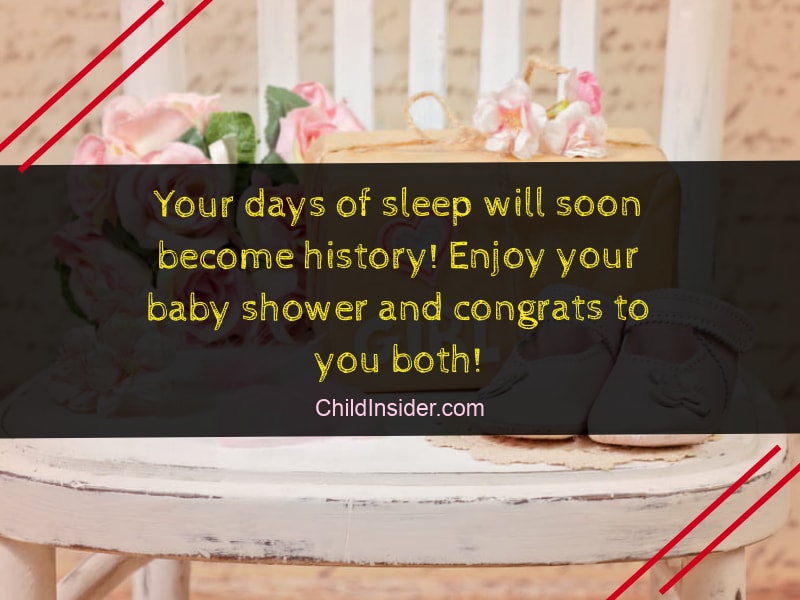 12. Parenthood means having fun and making loving memories with your little one! Have the best baby shower ever and congratulations!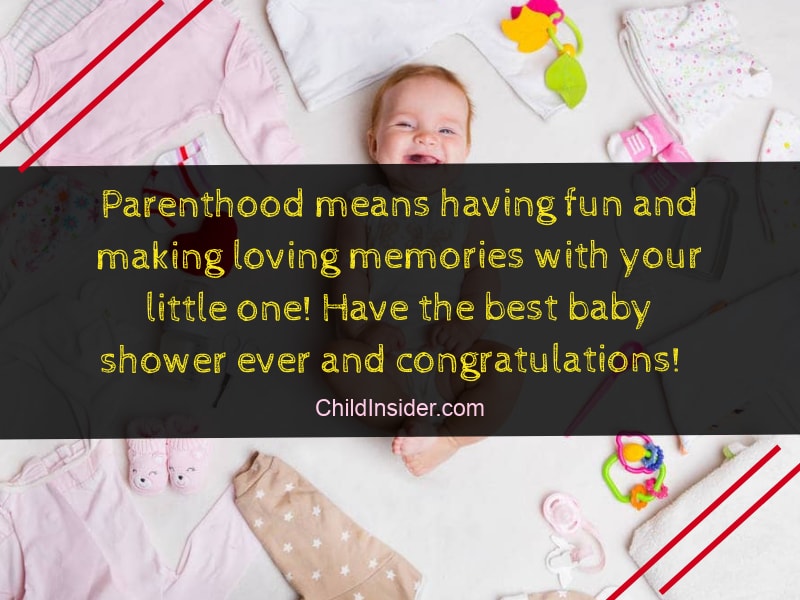 13. Welcoming a baby into your family is messy, chaotic, and yet unbelievably rewarding! Congrats on your baby shower, you'll do amazing!
14. This baby sure knew which family would love it the most! Have a blast at your baby shower and congrats on the new addition!
15. A baby brings everything at once- joy, tears and happiness! Congratulations on your baby shower, enjoy this precious alone time!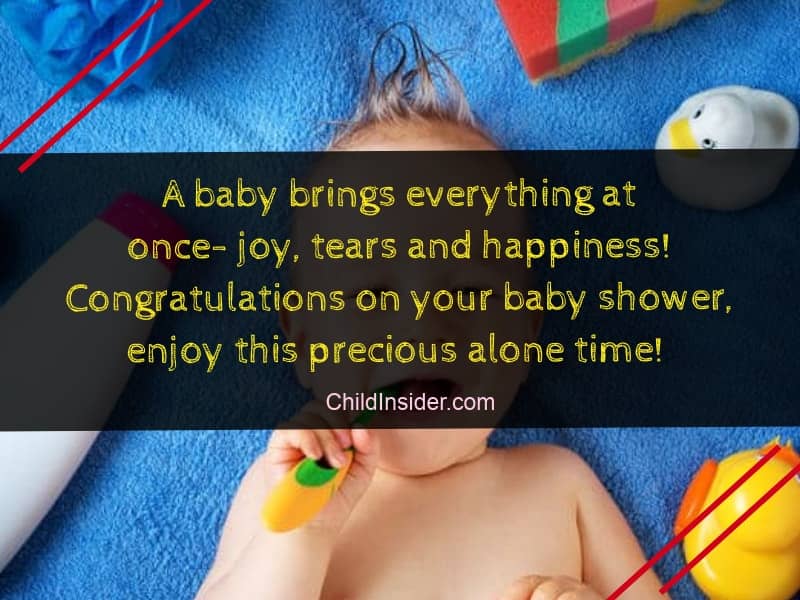 16. Congratulations on becoming parents soon! May your baby shower be the epitome of love and happiness!
17. May your bun in the oven has its mama's eyes and its daddy's charms! Congrats on your beautiful baby shower!
18. A little one is on its way, and we are beyond thrilled! Congratulations on bringing so much love to your baby shower!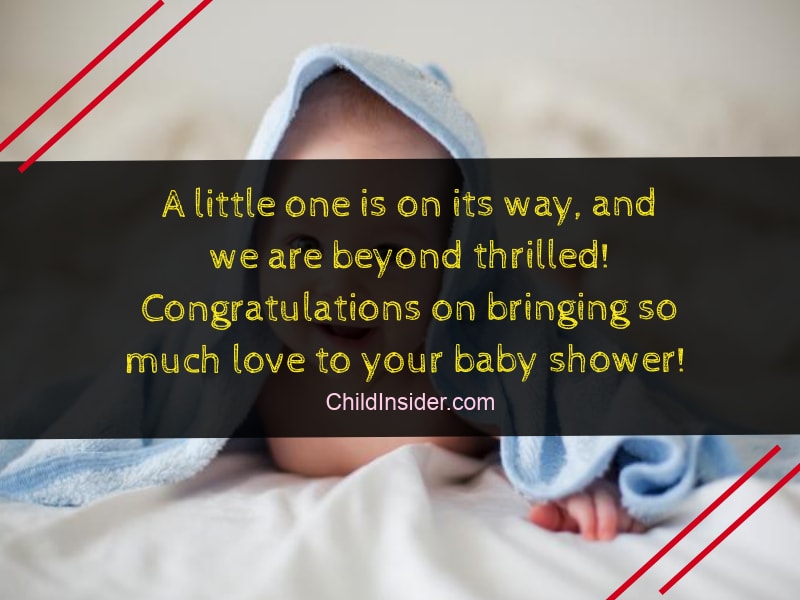 19. Congratulations to you both, I hope that on your baby shower, you are surrounded by love and happiness!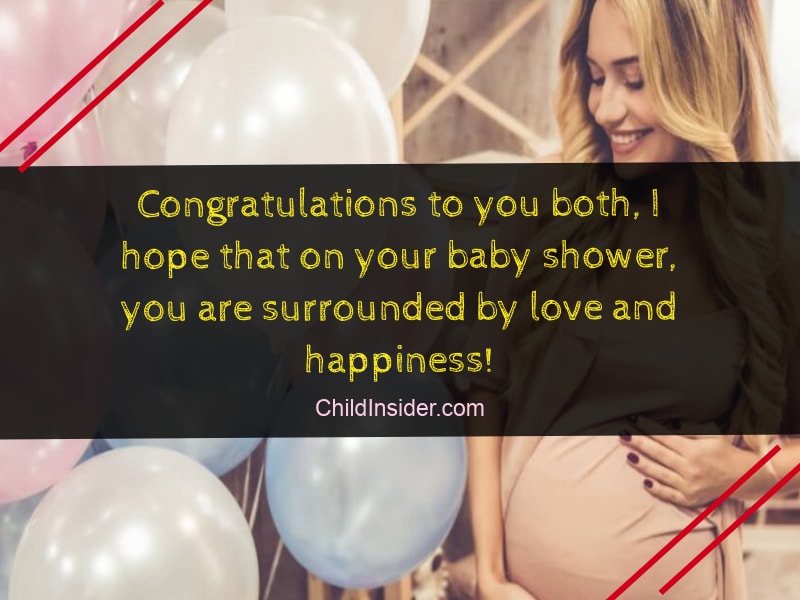 20. A few more weeks of silence left! Congratulations on your perfect baby shower, now let's make some memories!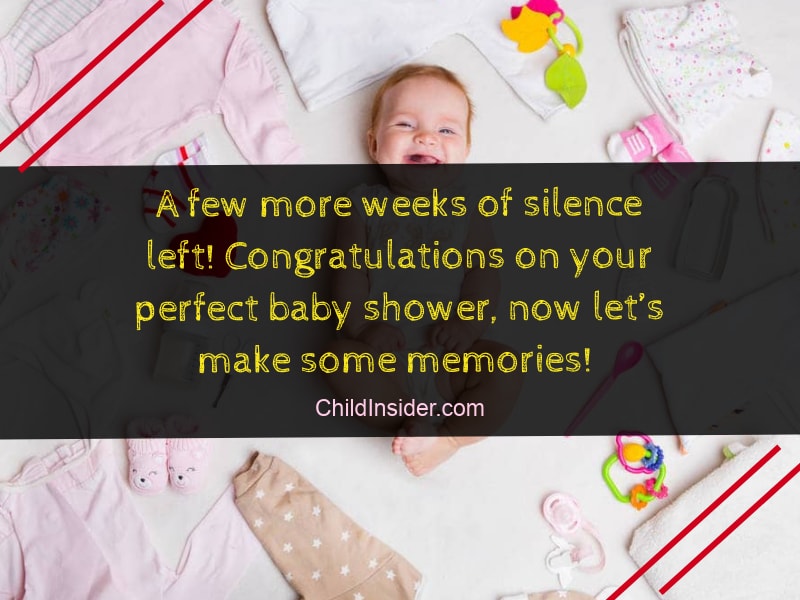 Congratulation Quotes On Baby Shower
When you read the baby shower congratulations quotes below, remember to keep the happy family in mind and pick the quote that would suit them the best! After all, it is more meaningful to receive a message that is personalized to the recipient, isn't it? As such, we recommend that you also add in the family's name, and if they have already named their baby, feel free to add that into the wishes as well! But first, let's enjoy the baby shower congratulations quotes below.
21. Seeing you so happy on your baby shower makes my heart melt! Congrats to you both, you'll be the perfect parents!
22. Congratulations to you both, may this baby shower be a celebration of what's to come- laughter, happiness and harmony!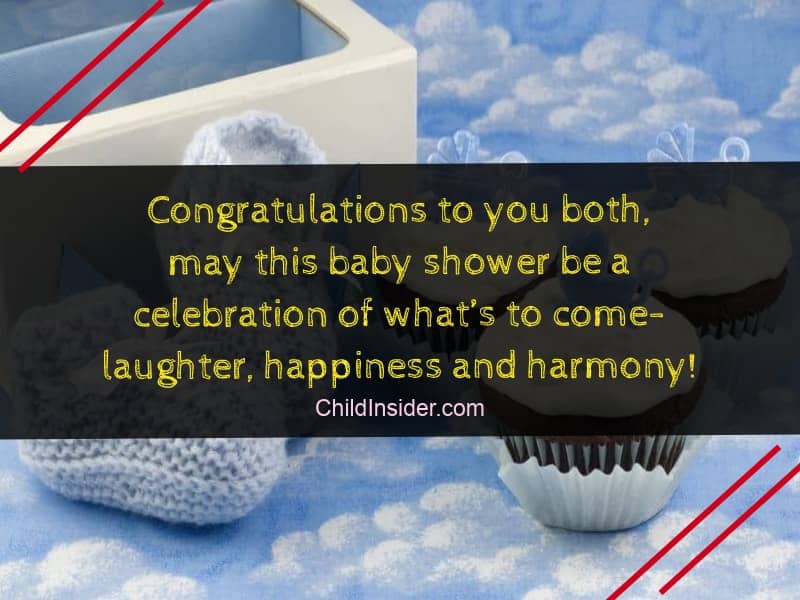 23. You are weeks away from baby bliss, and I couldn't be happier for you! Sending love and congratulations to you both!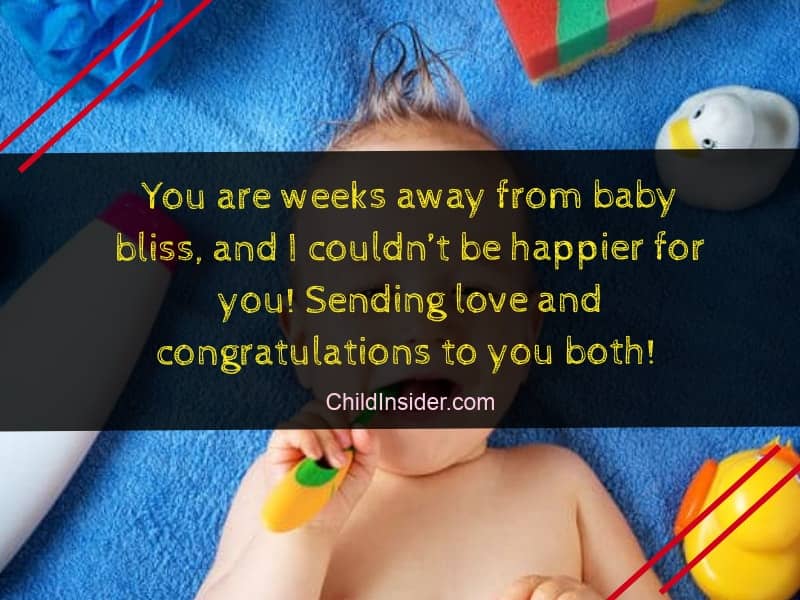 24. Enjoy the precious journey of parenthood, it will soon become your favorite thing to do!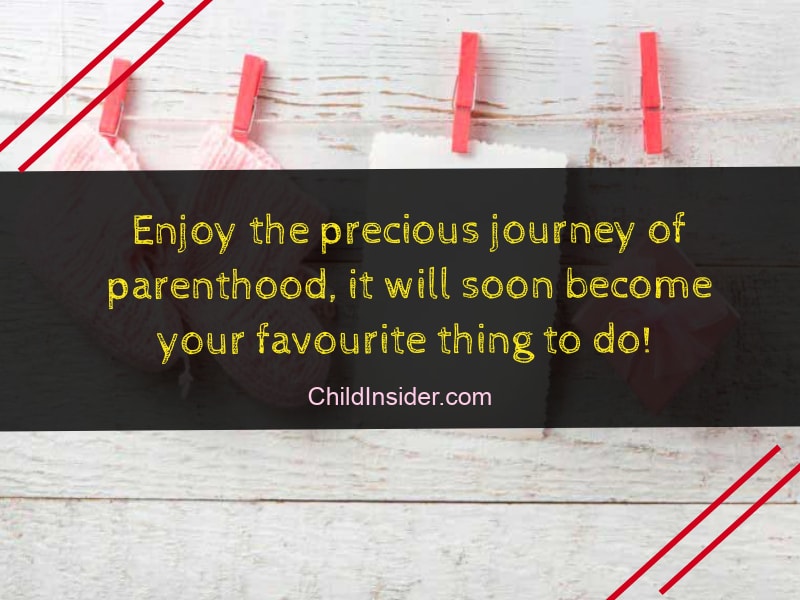 25. Nothing says love more than a baby on its way! Congratulations and wishing you best of luck in the months ahead!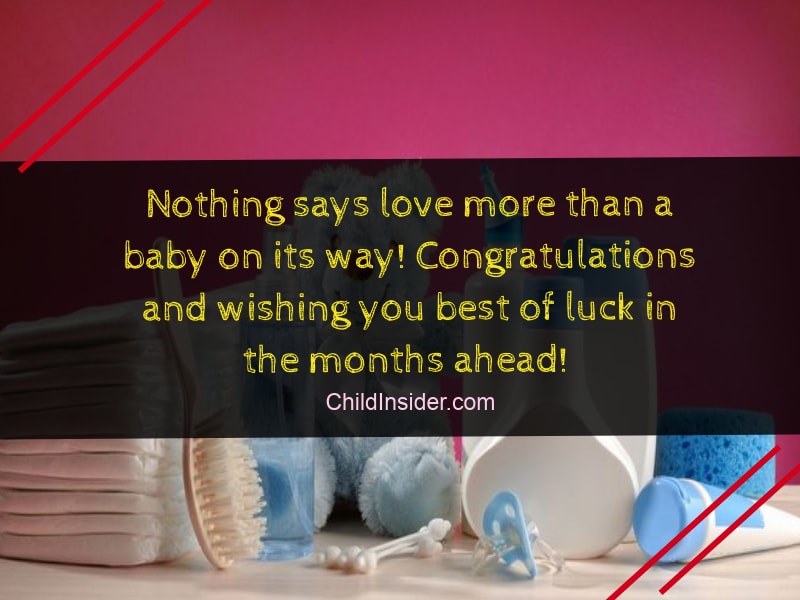 26. May the love you feel on your baby shower be the best example for what's ahead! Congrats and all the best!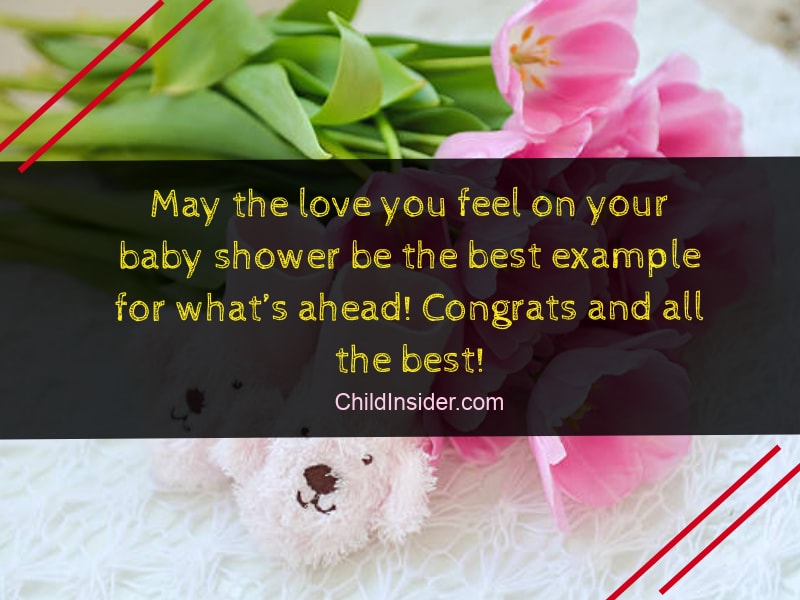 27. On your baby shower, I wish your little one comes into this world surrounded by love and care! Congratulations!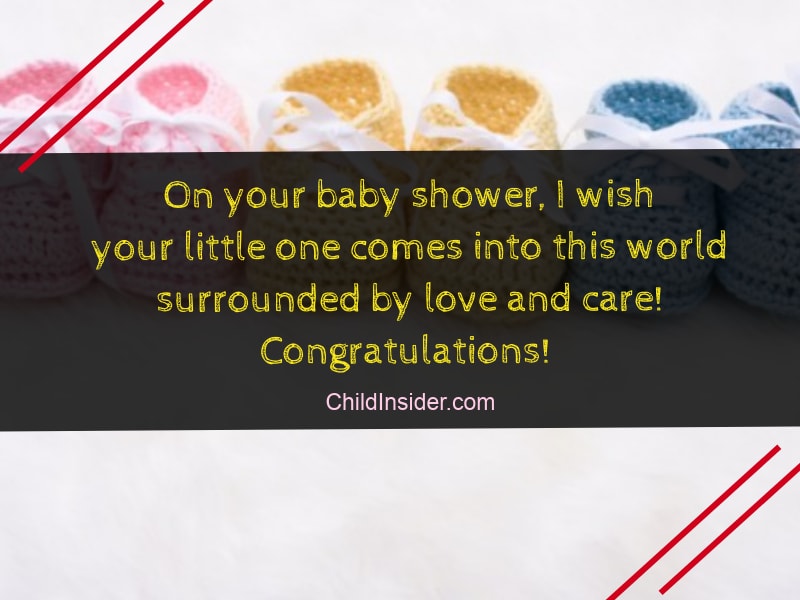 28. Get ready to discover a love larger than life! Congratulations on your baby, may this shower be the best one yet!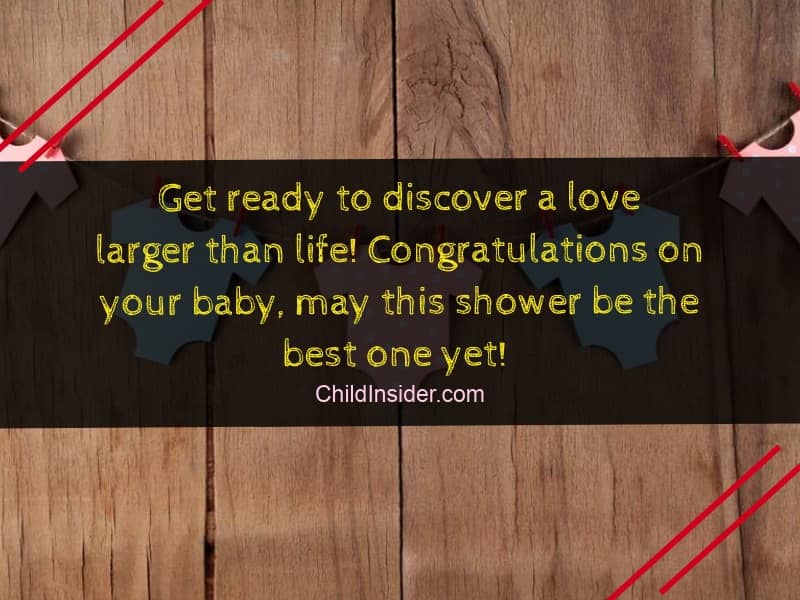 29. I hope your baby delivers the greatest love you've ever known! Congratulations on already being amazing parents!
30. Today, let's celebrate life, love and everlasting happiness! I cannot wait to meet your little angel!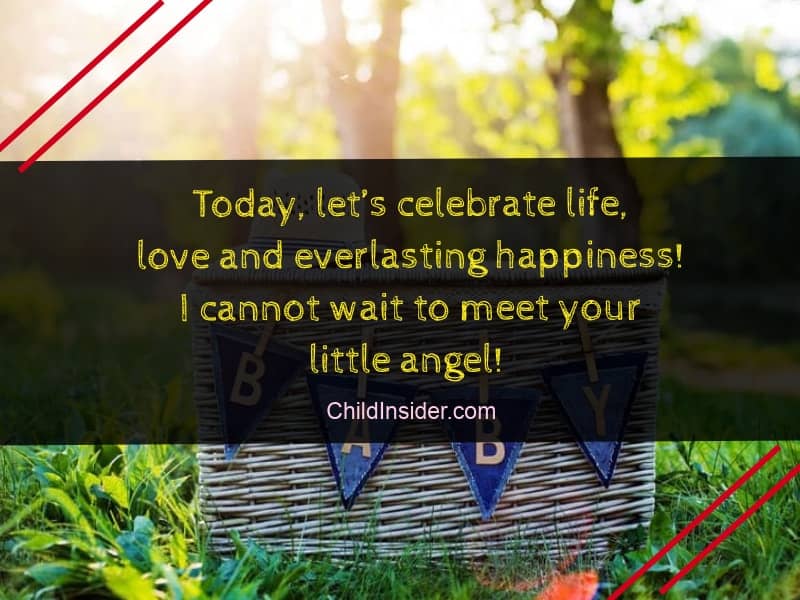 31. God has bestowed so much more happiness into your life through this new family member. Congratulations on your new baby!
32. What a pleasant new arrival in your family! I wish you all the best and endless joy and laughter!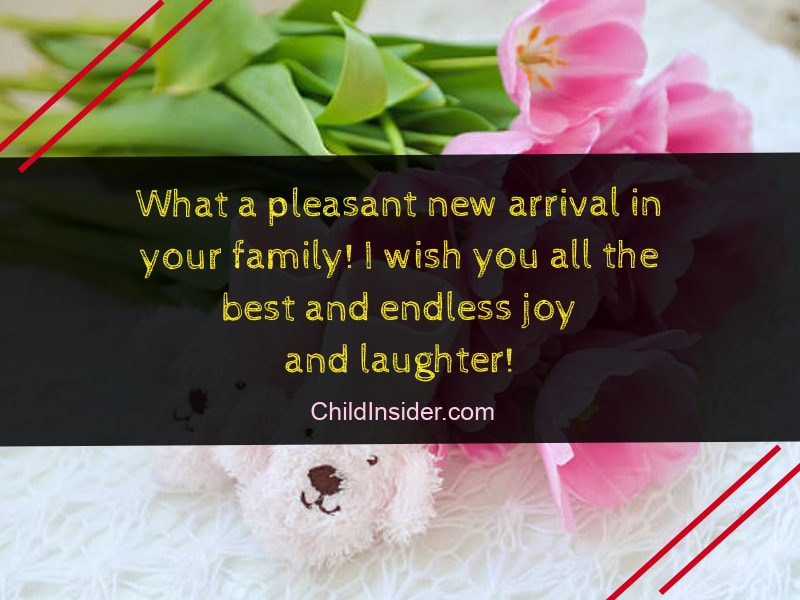 33. Thank you so much for inviting us to share the excitement of your newborn baby! Wish you all the best with babyhood!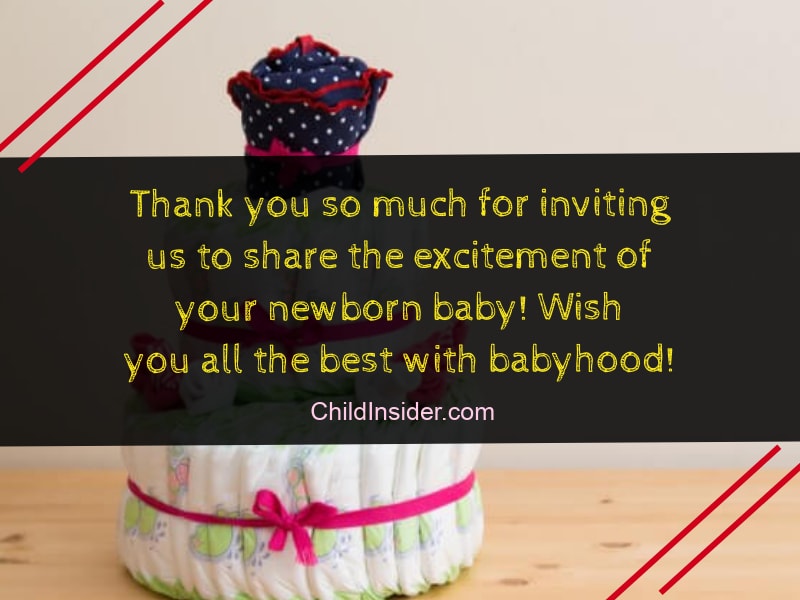 34. The smallest footprints leave the biggest marks in our hearts. Enjoy this newfound love in your family and congratulations!
35. What a lucky parent you are! Soak in the joy of having a new baby and appreciate your life's biggest price.
36. We wish you happiness, joy and most of all, a hassle-free child upbringing! May he/she grow up to be the best child you could have wished for.
37. Congratulations on your new baby! Lots of love and best wishes on the arrival of your new child.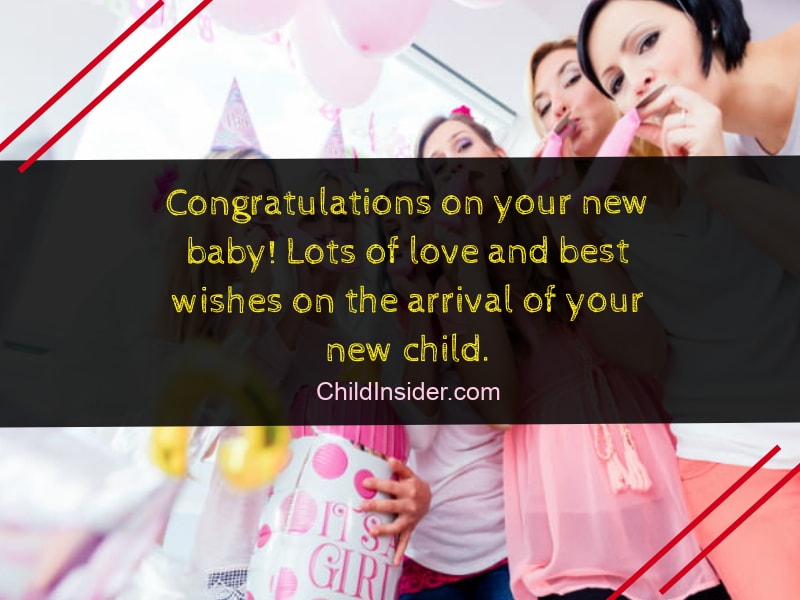 38. Oh boy! We can't wait to see him grow up along with your family. Congratulations!
39. We can't promise much, but you can be ready to get plenty of toys for your newborn child. Congratulations on your new baby!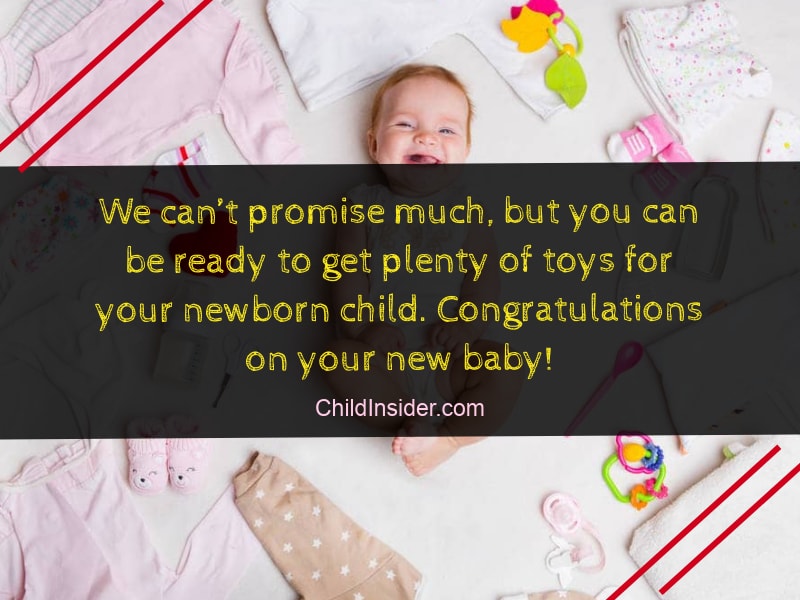 40. Welcome to the world, little one. We wish you a lifetime filled with joy and happiness, and may all your wishes come true!
Baby Shower Quotes
When a family welcomes a new baby, they are also expecting plenty of happy memories ahead of them. There will be new experiences if they already have other children around. The elder siblings will be welcoming their new siblings, while the relatives can prepare to welcome a new addition to the family, bringing more liveliness to the house. Whatever the case might be, you can be sure that these baby shower quotes for both boys and girls will be a very welcomed addition to the party!
41. What an exciting time it must be for your family! We wish your family even more joy and laughter with this new addition.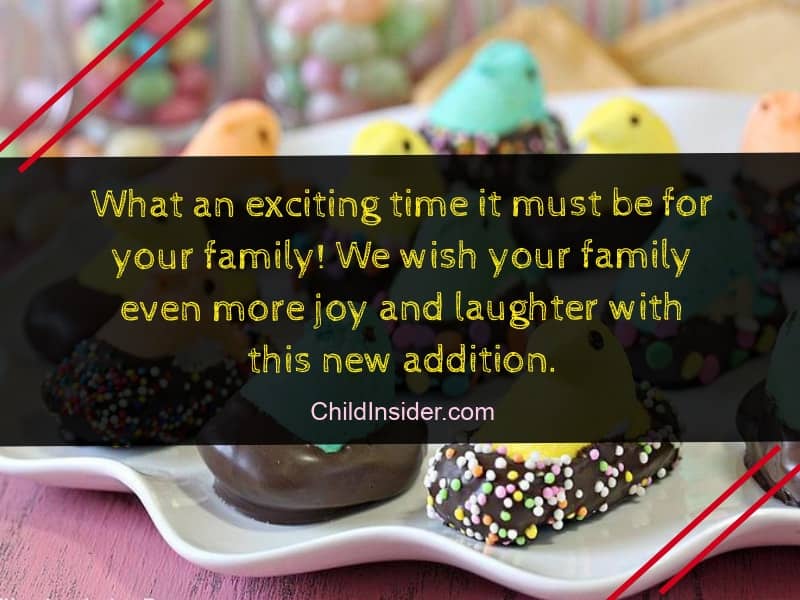 42. This little child has no idea how blessed he/she is to have such amazing parents. We wish him all the best in his life!
43. Dear child, we wish that you will grow up with the same twinkle in the eyes as your mother, and the same humour as your dad's. Lots of love!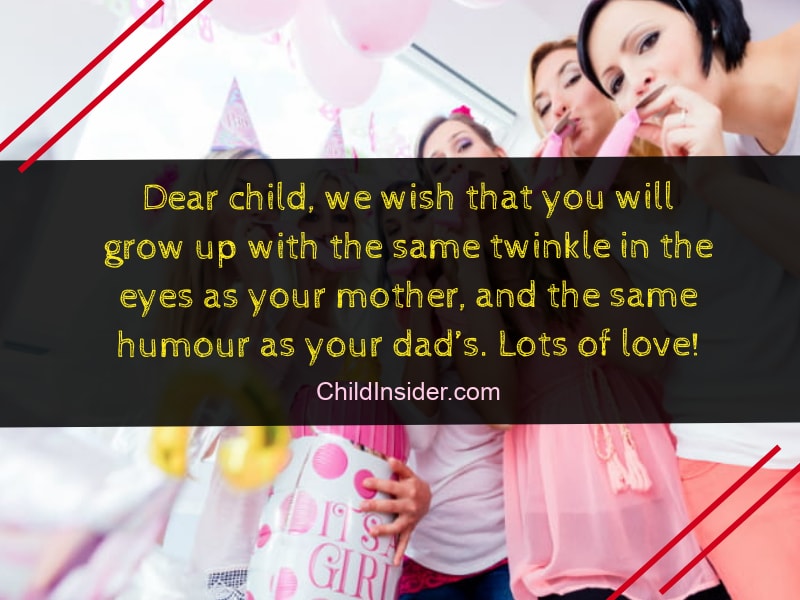 44. With such a beautiful baby to play with, adore and love so much more, who could possibly ask for more? Congratulations to your family!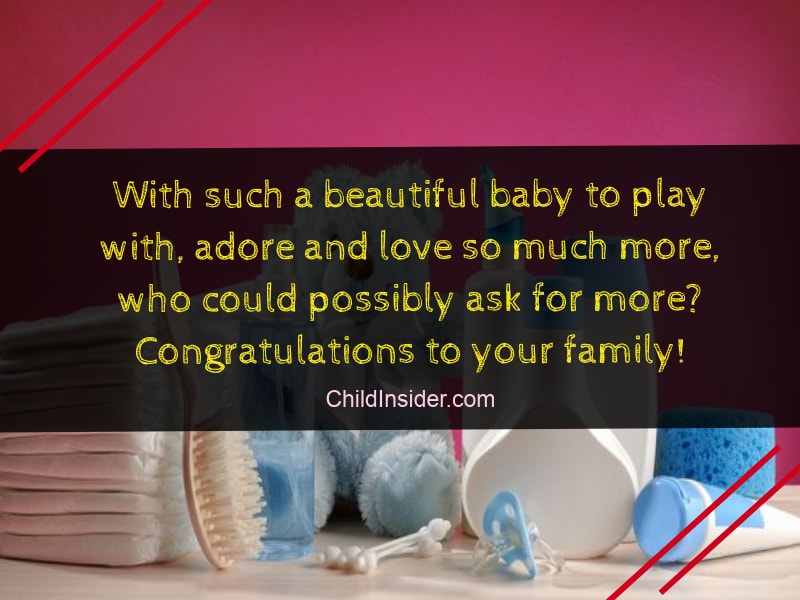 45. We are so excited to meet your newborn baby. There's lots of joy and love coming your way already!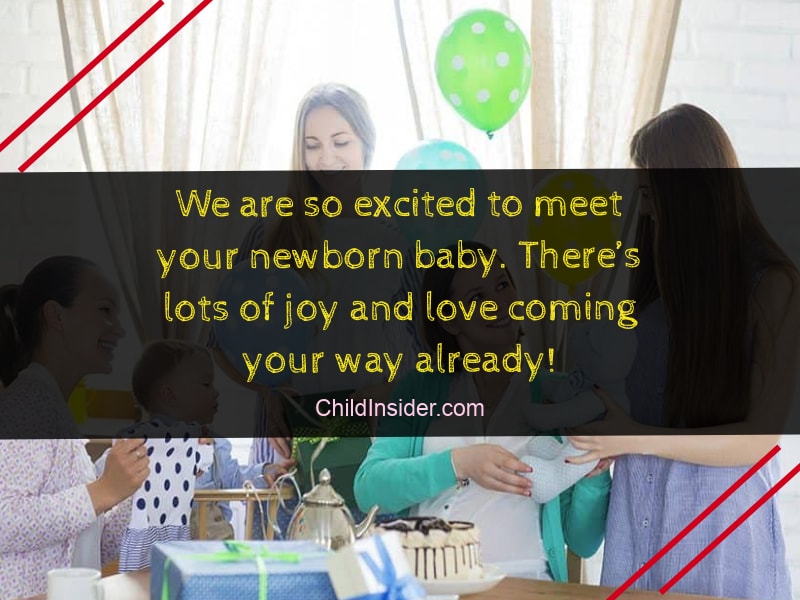 46. Thank you for inviting us to this special occasion! Warmest wishes to you and your expanding family.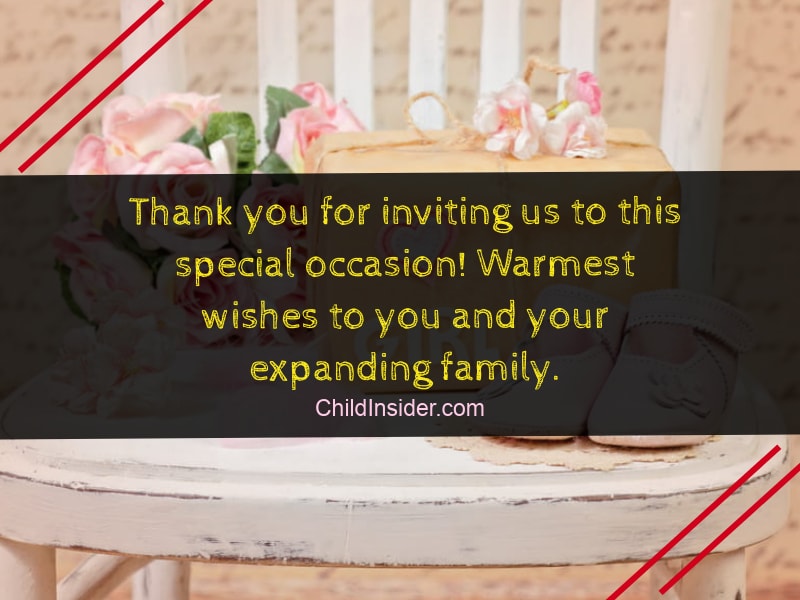 47. Hey, there little one! We love you already! Here's to years and years of love, health and joy.
48. You are going to bring your parents so much love and joy. Welcome to the world, young one!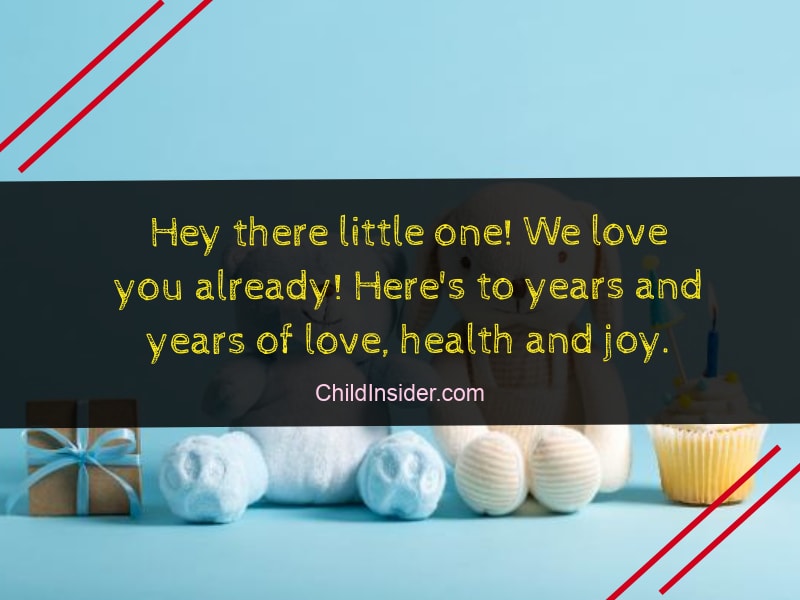 49. Today marks a special day for your family. May your child be blessed forevermore!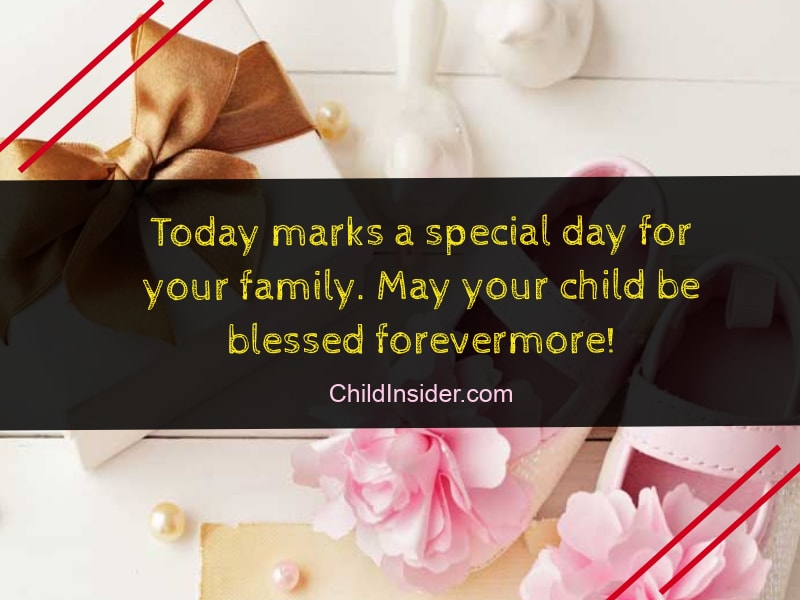 50. Children are the greatest joys there can ever be for a parent. We're free to babysit for you if you need to catch some sleep!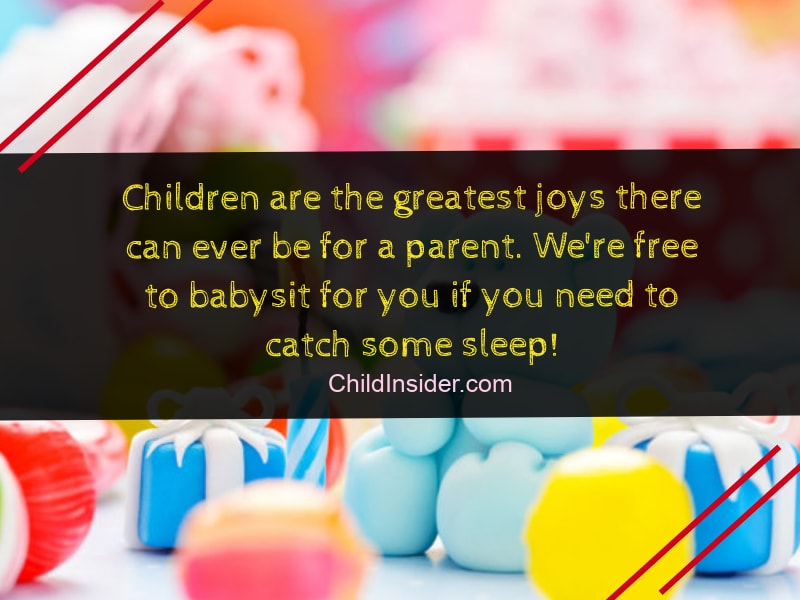 51. Sweet, sweet child, you're so lucky to be a part of this family! Here's to your first birthday and many more!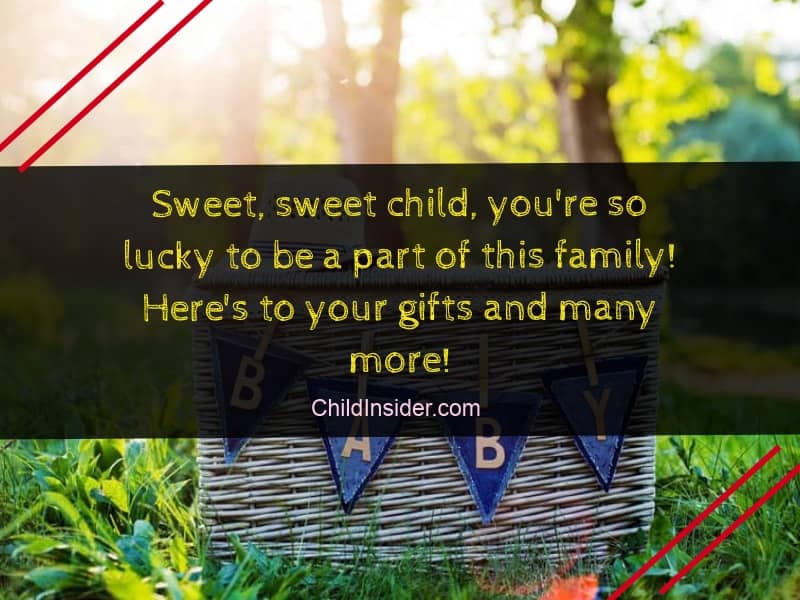 52. It was so difficult picking out a gift for this special baby. We welcome him/her into our lives!
53. No words can express how happy we are for this new blessing in your family. Congratulations, and let's give this young one a great first party!
54. Love just got real, and it's all about to get even more real as time passes! A shower of blessings to you and your new baby.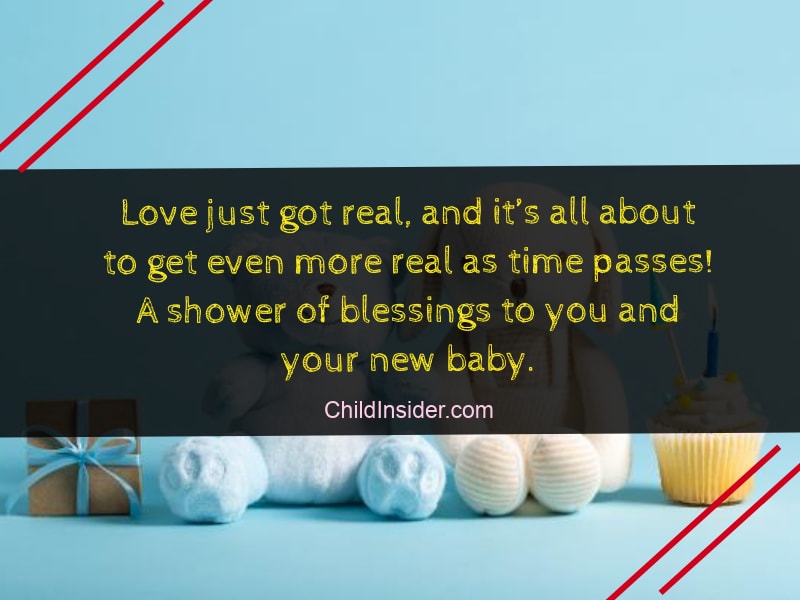 55. Your home will soon be filled with so many more new toys and memories. All the best, and here's to more happy memories!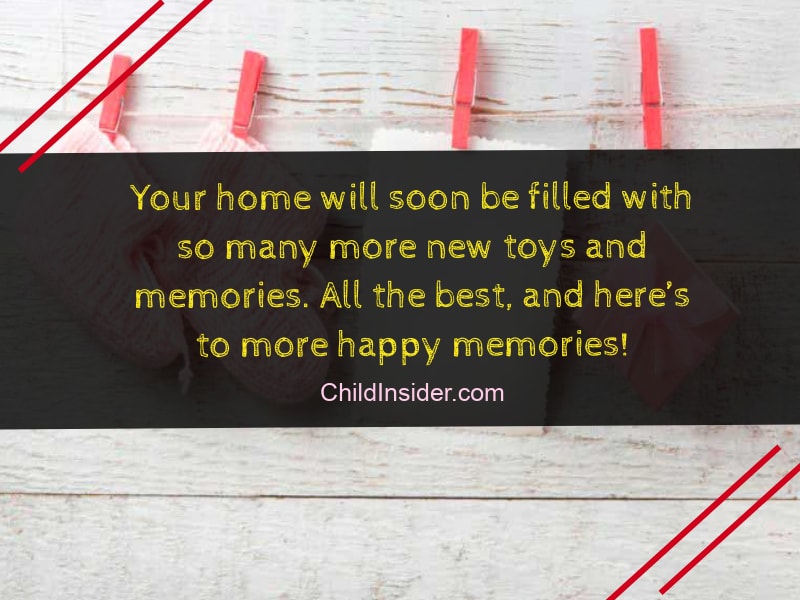 56. Welcome to the world, little angel. We're so happy to meet you, and we're so thrilled that you're here to stay with us!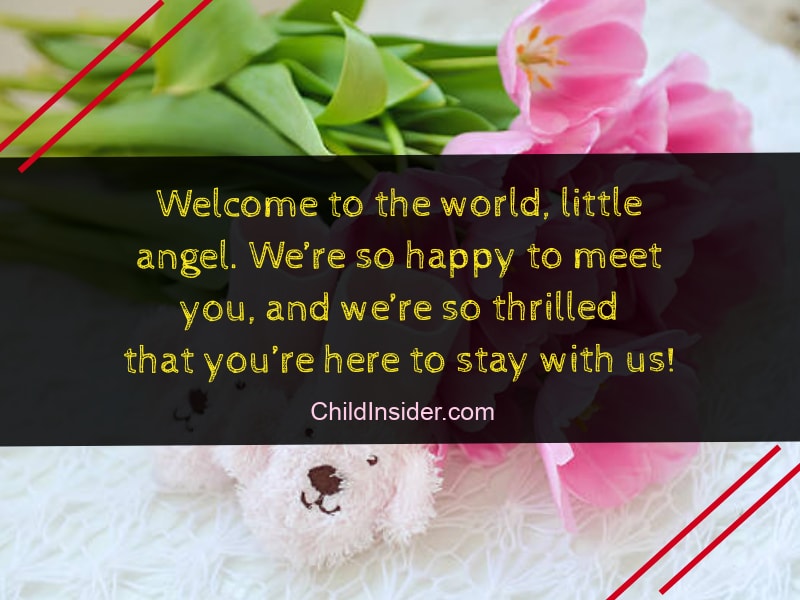 57. There's going to be so many happy and wonder-filled times awaiting you in the future. Congratulations, and we hope you like our gifts!
58. Here's to lots of smiles, laughter, patience, learning and joy. We hope that your baby grows up healthy and well!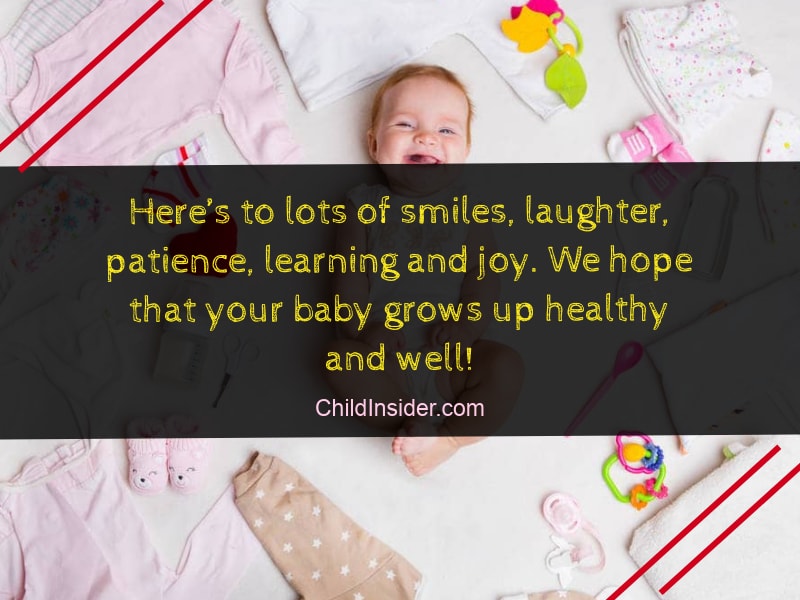 59. Congratulations to the new parents! We wish you endless patience and love to make your new role as parents a great success!
60. Sending plenty of happy thoughts your way as you welcome this someone new into your family.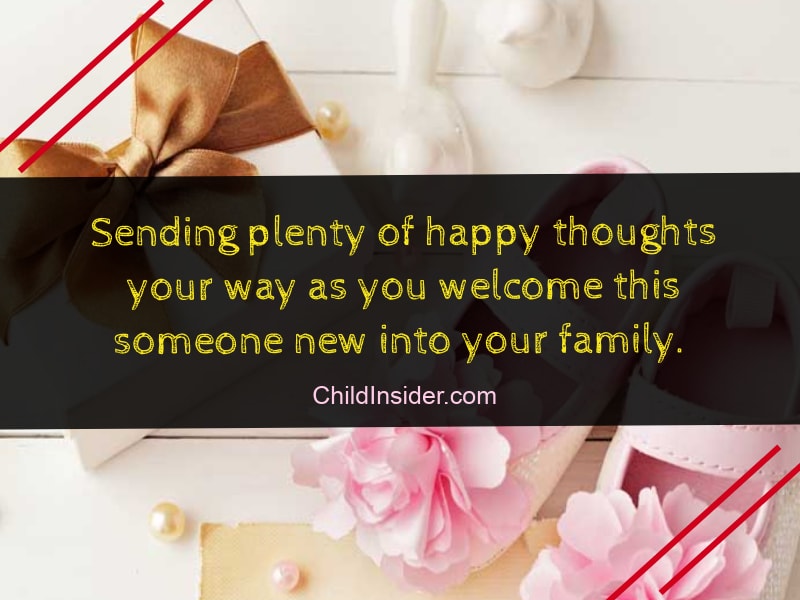 Did you like these baby shower congratulations quotes that we have compiled for you above? If you did, feel free to share them with your friends and family, so that they too can write beautiful baby shower congratulations quotes for the expecting parents.
Are you going to share any of the above baby shower congratulation messages and quotes you found here with your friends and family? We hope you do! After all, compiling this list of baby shower quotes and messages with images is by no means an easy feat – some shares and exposure would be helpful! Share them today!