80s girl hairstyles gave us a decade full of fun and crazy hairstyles which are bold and badass even for today. From excessive perming to long messy coiled curls, there was little left unexplored in the arena of hairstyling in the 80s, wasn't there?
The girls particularly loved to cut their hair at strange and unique angles to show their creativity and skills. Sometimes they would just go too far for their time, but today those styles would be much more welcome. Are you ready to be fascinated by some of those amazing hairstyle ideas?
Popular Girls Hairstyles from The 80s
Here are some of the most fun 80s girl hair ideas that you can give a shot at.
1. Messy Curly Half Ponytail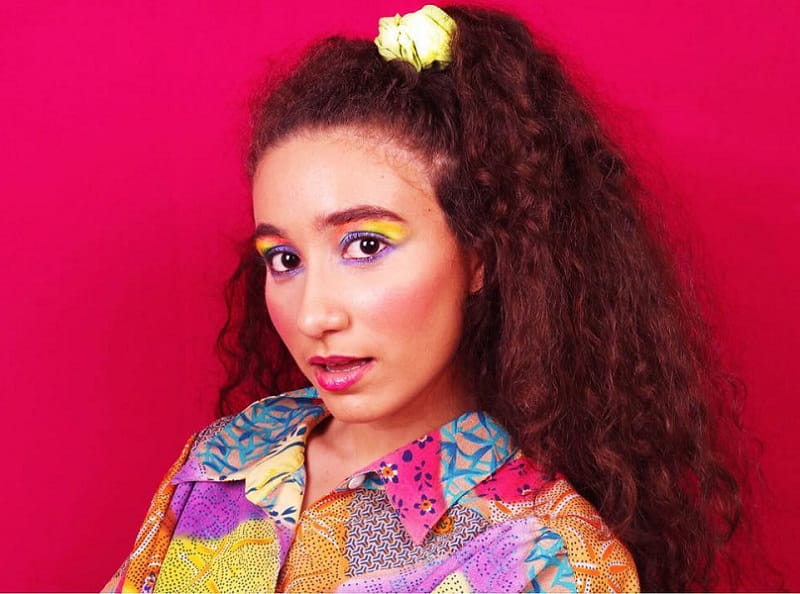 The fashionistas from the 80s were all up for flirty and girly hairstyles like this messy half up. You can get this 80s girls hairstyle too if you want to come across as bubbly and sweet without going overboard on the styling.
This look goes well with slightly long hair to keep the length of your hair in mind while you go for it.
2. Floral Crown Braid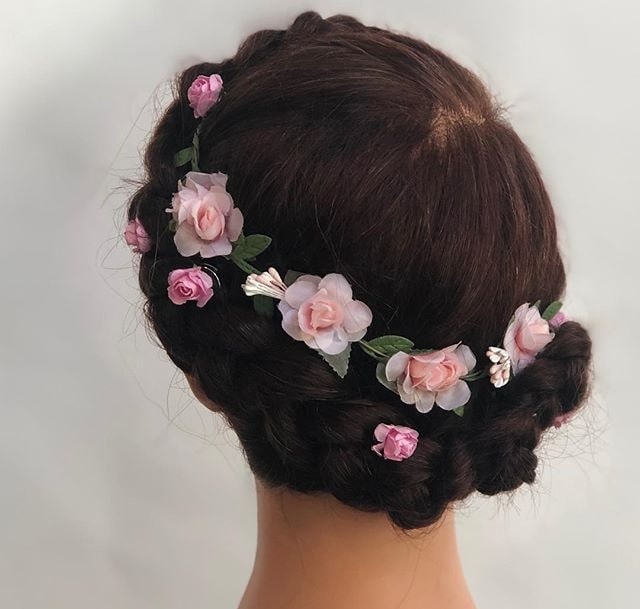 This is a refreshing and classy girls wedding hairstyle from the 80s to lift up your overall charm. The hair is gently twisted into a crown that is decorated with some freshly plucked small flowers. This is perfect for all the summer and spring parties since it goes with the seasonal themes perfectly.
3. Medium Curly Hair with Bandana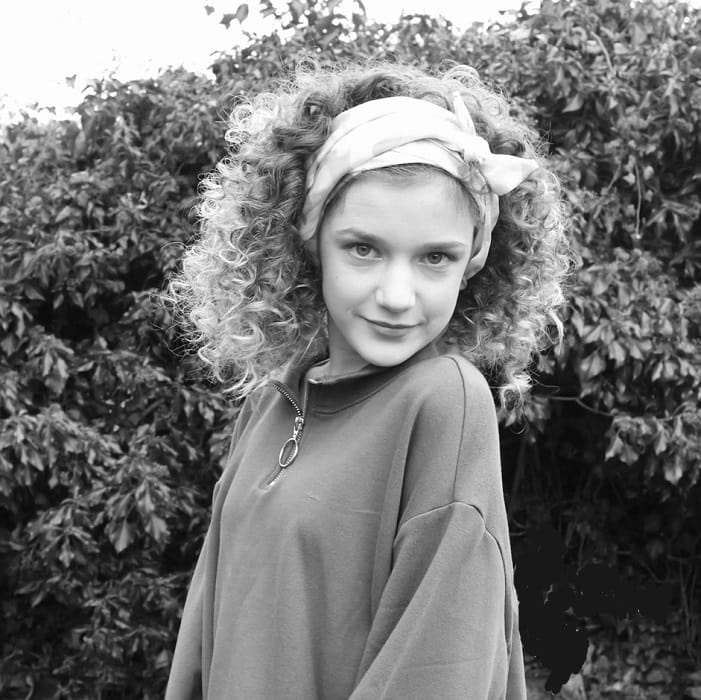 This is a classic vintage look for girls who are so in love with the fashion & hair trends of the 80s girls that they would not let any of those styles pass.
The medium length lovely and youthful curls are left to fall in all directions while a lovely bandana keeps them out of your eyes. Girls of all ages can rock this amazing hairstyle.
4. Braided Updo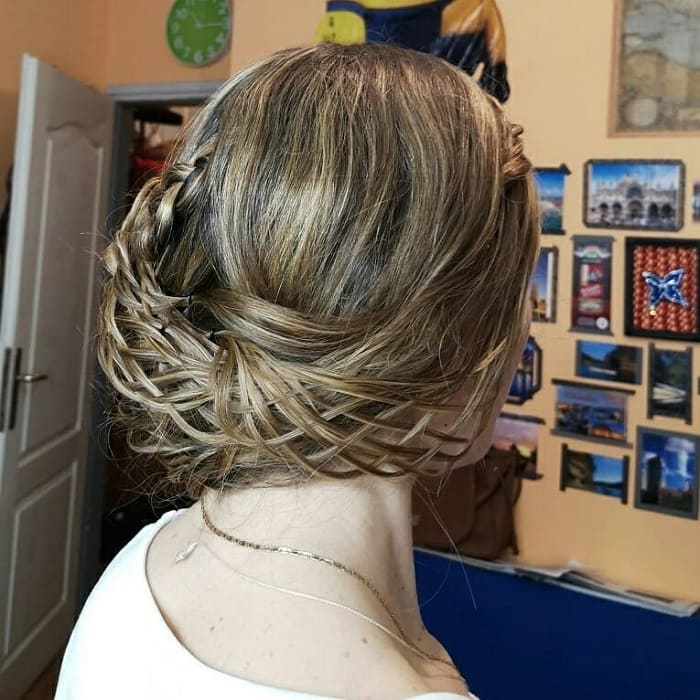 This one is a rather fancy yet sophisticated crown idea for girls who love crown braids, but do not want a neat crown running along the sides of their heads. You can copy this 80s girl hairdo for any of your parties and events with your friends or family. The twister at the front adds elegance to it that is hard to ignore.
5. Lopsided Pigtails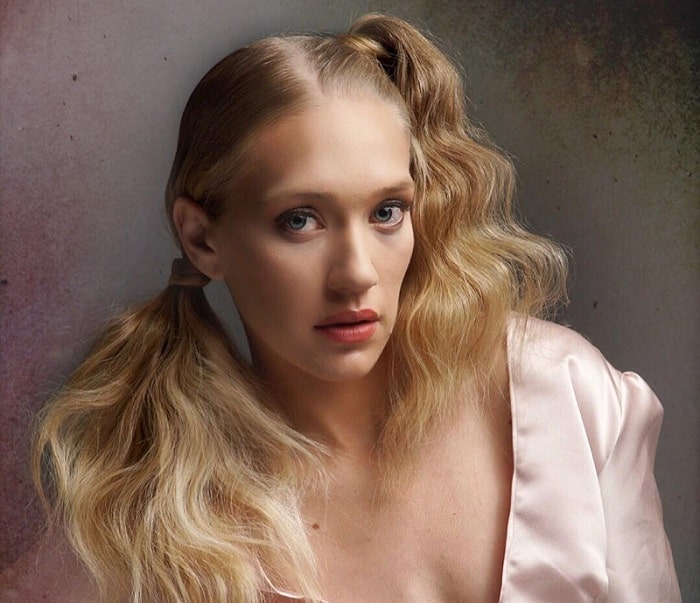 Lopsided pigtails are probably the cutest and most chic girls hairstyle from the 80s fashion trends that we love. You can have your hair tied in two asymmetrical pigtails in any length and have all the people around you appreciate your hairstyle.
6. Half Pomp Lob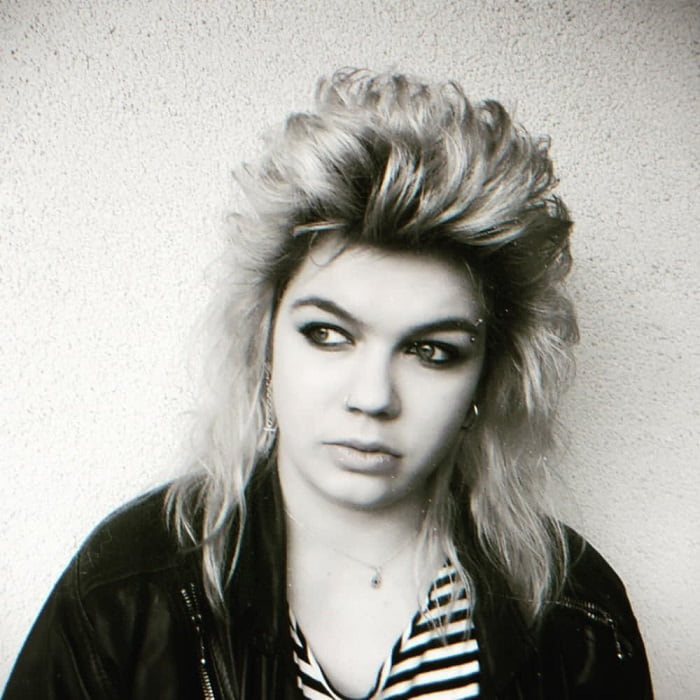 If you have a wild spirit and do not want to settle for a dull and boring hairstyle then this half pomp with a messy lob is just your thing. You can have your hair from the front cut short and then set backward while the rest of your hair falls down in easy natural waves.
Feather hair was very popular among the 80s hairstyles for girls since it had a very natural and sweet vibe to it. You can go for this American girls one and amaze your friends with the simplicity and charm of this exquisite style. All you need to do is to invest in some time to make those perfect braids and then leave your hair be.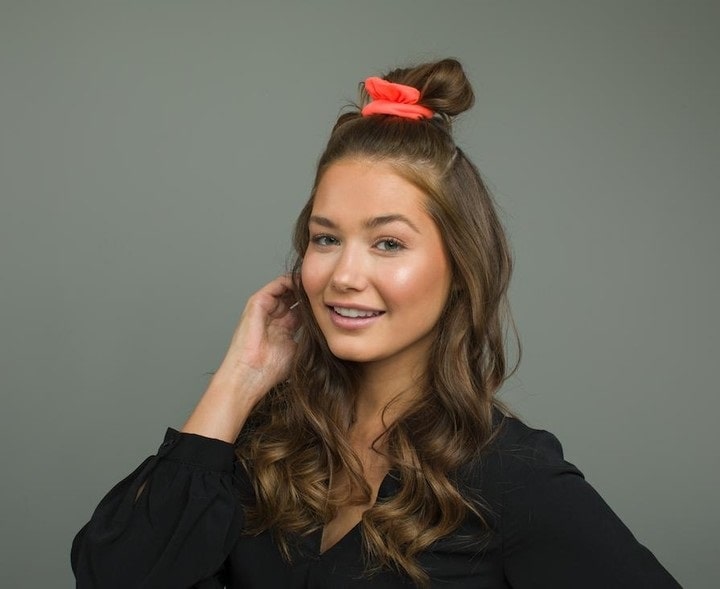 Sweet and vibrant is all that we girls sometimes want to be, isn't it? This lovely girl's 80s hair look is just perfect for looking so. The half up ponytail has the right amount of decency and fun in it that you can need to complete your party or everyday look this season.
9. Curly Vintage Bob
The vintage bobs are evergreen especially this fun and free hairstyle which flaunts every single one of the waves of your hair. You can have the bob cut in sharp crazy angles or in sleek and lovely waves, it is all on you. This bob is perfect for all ages and personality types so you should give it a try.
30 Amazing Bob Hairstyles for Black Girls
10. Punk Mullet with Bangs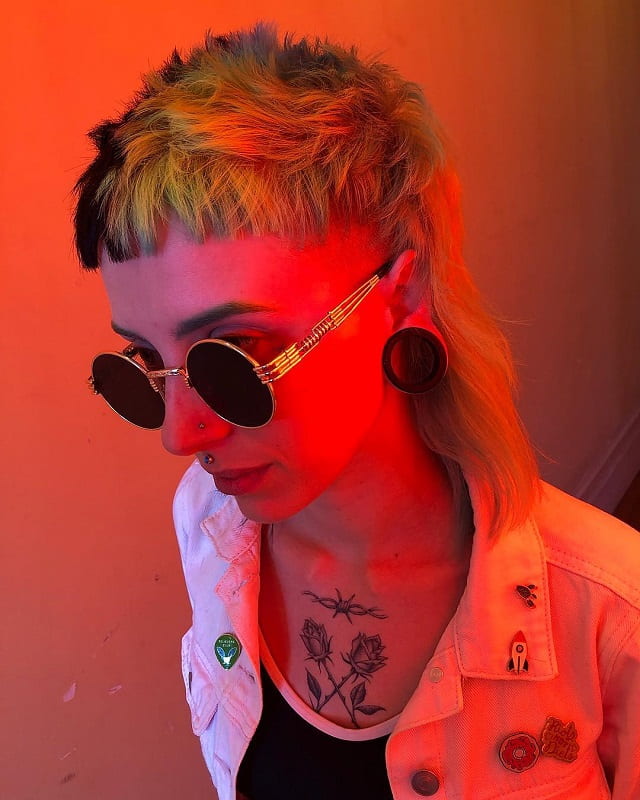 This punk mullet does justice to all the angular and sharp hairstyles for girls from 80s. The front is cropped short and the bangs are really, short. There is a subtle undercut to the bangs which enhances their coolness while the lob is chic and super fashionable.
11. Half Up Half Down Style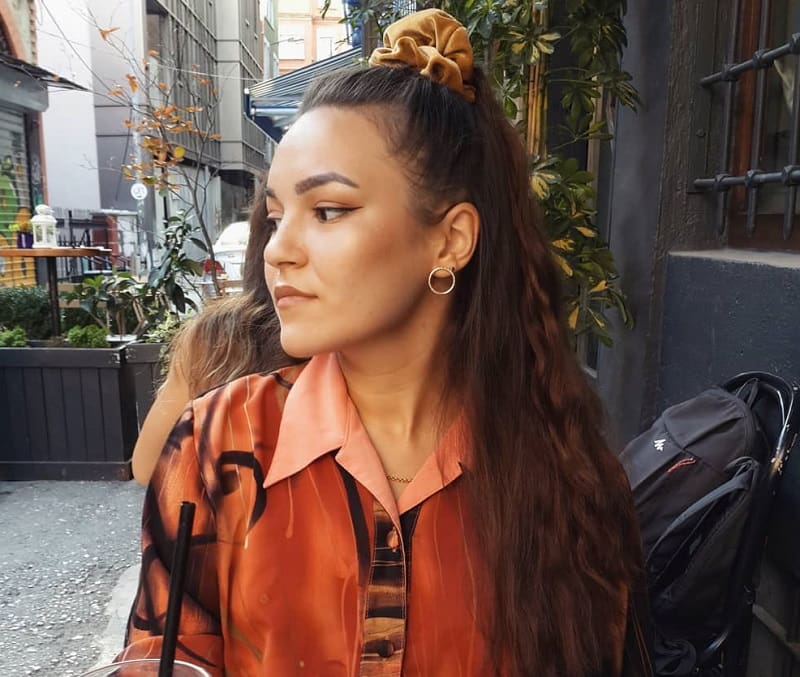 There are days when you just cannot decide whether to tie up your hair or leave it unbound. Why not just go for a middle way? You can choose this lovely 80s girl hairstyle where half of your hair is tied while the other half is left free.
12. Blunt Bangs and Curls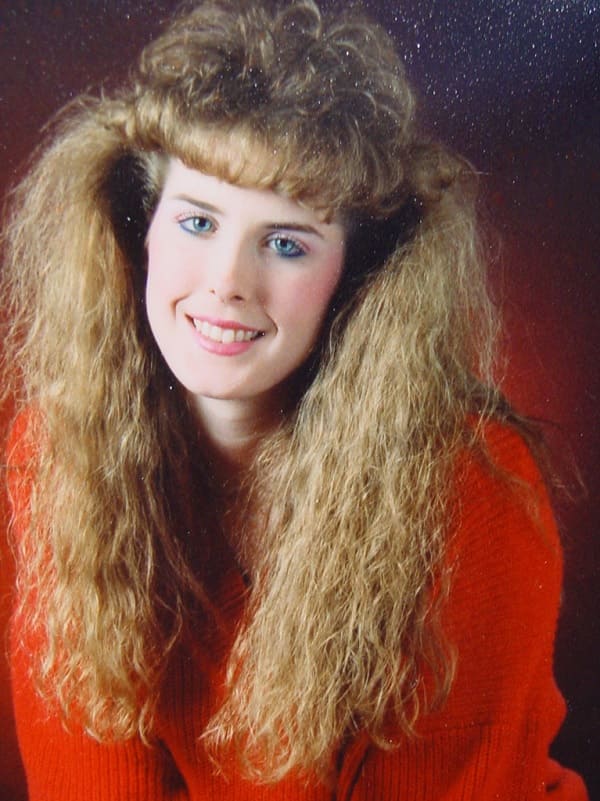 The 80s were all in for blunt and sharp cuts with perming and banana clips. This is classic girly 80s hairstyle where the bangs are blunt and the hair is settled in two messy ponytails.
13. Sleek Updo
This lovely and sleek updo is quite fashionable and trendy even today. The zigzagged parting is an added charm which goes perfectly with the single curled fringe at the front.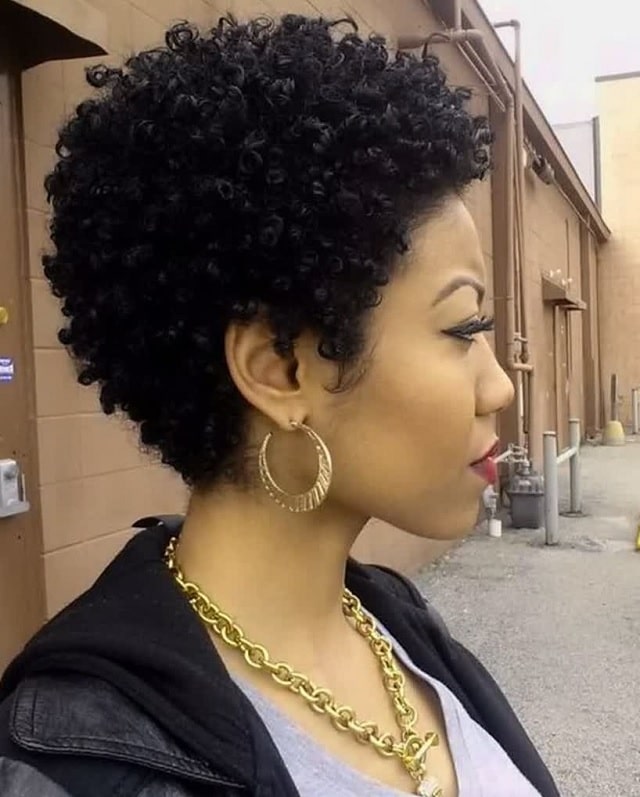 The natural Afro hair is cut short here and looks fashionable and impressive with all those tiny natural curls. Classic natural hairstyle for black girls from 80s.
If you have layered hair cut to a medium length then you just need to brush them and leave them be. They look great when styled naturally. A still popular 80s girl hairstyle.
All the 80s hairstyles for girls are impressive and worth trying to give them a shot this season while you update your style!