Young boys love being popular among their friends and they put so much thought into everything. Hence, 7-year-old boys need to have the cutest hairstyle to be the perfect mix of a gentleman and an innocent soul. They deserve royal treatment, don't they?
Trendy Haircuts for 7-Year-Old Boys
So, here are 7 best hairstyles for 7-year-old boys for you to choose from.
1. Comb Over Quiff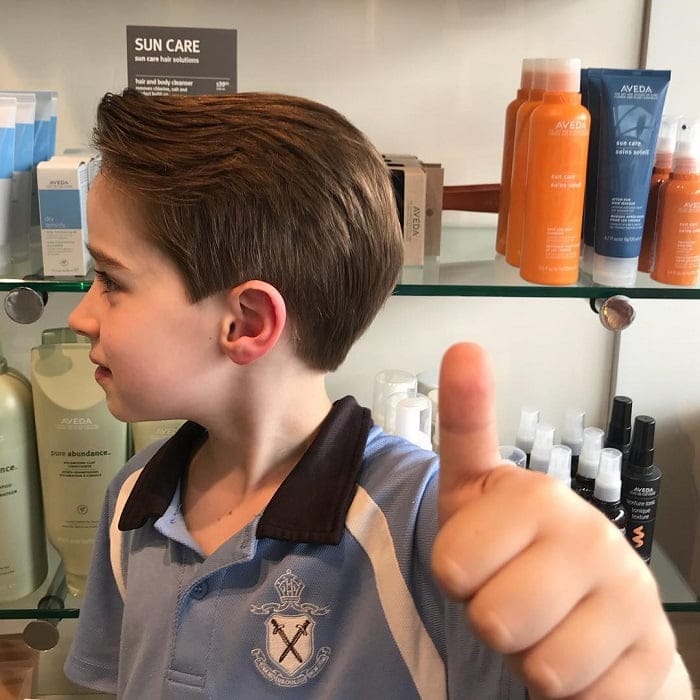 This cute and gentlemanly hairstyle is going to make your son the star kid that you want him to be. The quiff is kept short at the front and is slightly swept to a side. The comb overruns the entire length of the top of the head creating a very charming look overall.
This boy's comb over hairstyle is so easy to make and maintain that your 7 years old can do it without any problems. Also, to keep it perfect, keep trimming the hair around the ears more frequently.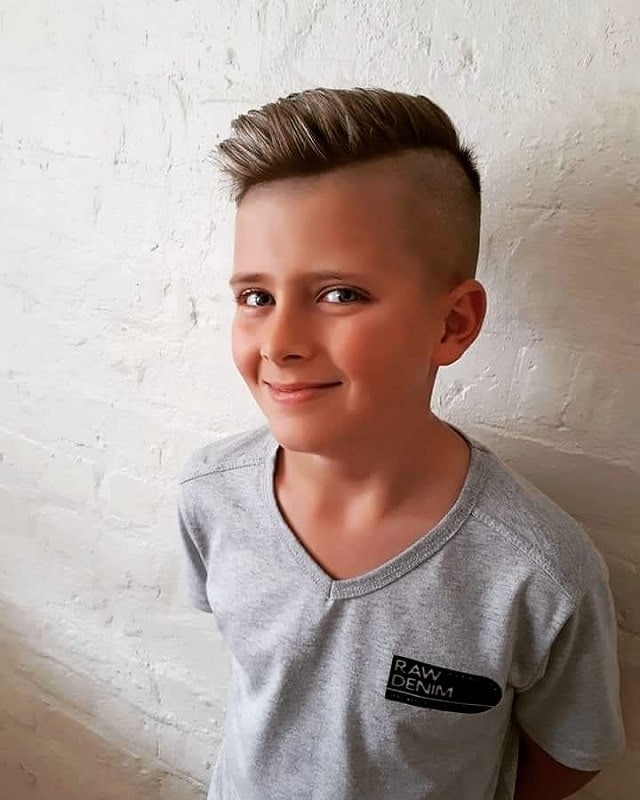 Do you want to give your cheery little guy a stylish haircut which lights up his personality? This neat comb-over with side fade is the best way of doing so. The hair is cut to a medium length and combed over in a tidy way to a side.
The other side of the head has a skin fade which brings more focus on the comb-over. You have to cut the hair at the back short too in order to complete this age-appropriate 7-year-old haircut.
Amazing Mohawk Haircuts for Little Boys
3. Classic Side Part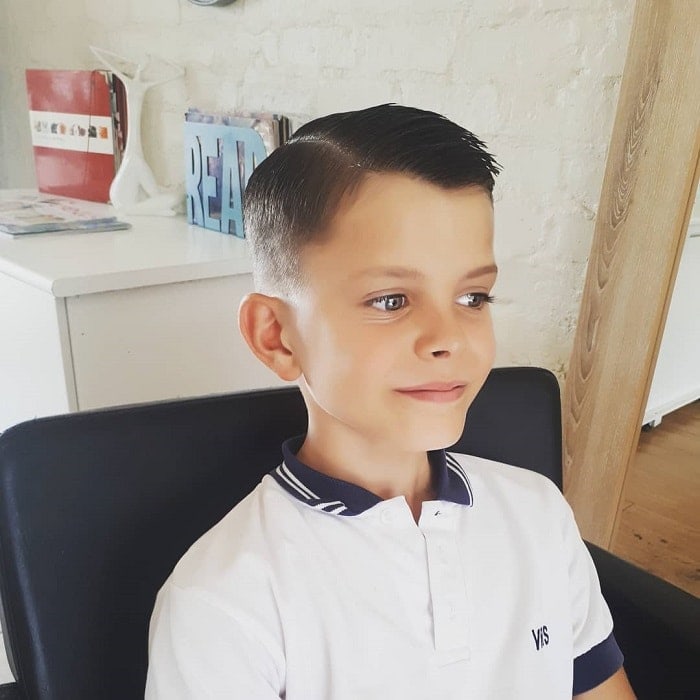 If your young lad wants something classic and funky at the same time then this is totally his thing. The hair is parted from the side making it look so classy that your little boy is going to be a favorite of all the uncles and aunts.
The hair is slicked to keep it from getting all messy which helps you have a low maintenance hairstyle. No matter how much your champ runs around, he will go to have perfectly set hair throughout the day.
4. Parted Side Bangs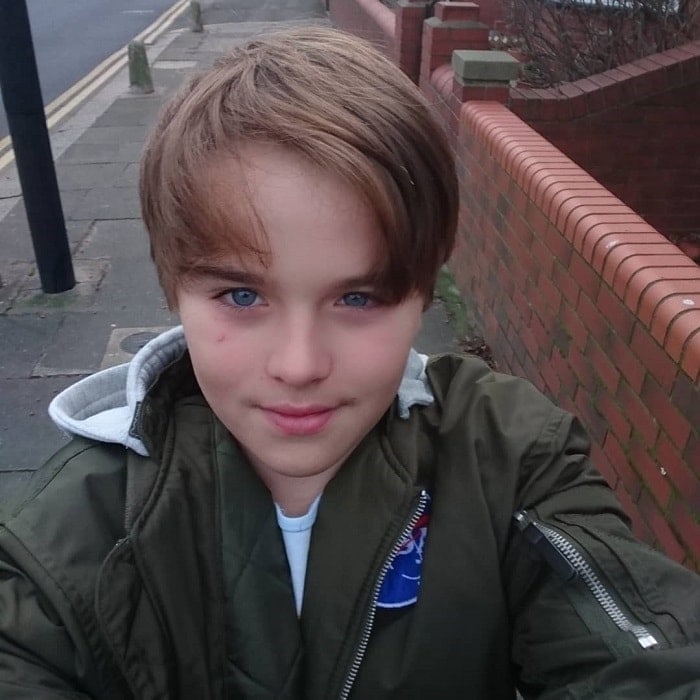 If you want a quirky and fun hairstyle for your 7-year-old lad then these side bangs can be great. The hair is on the longer side of medium growing in all directions evenly.
The hair is then divided inside bangs which fall about in a messy and natural manner. This hairstyle has the free-spirited side to it which suits your little explorer.
The Best Cornrow Braids Styles for Men
5. Spikes with Undercut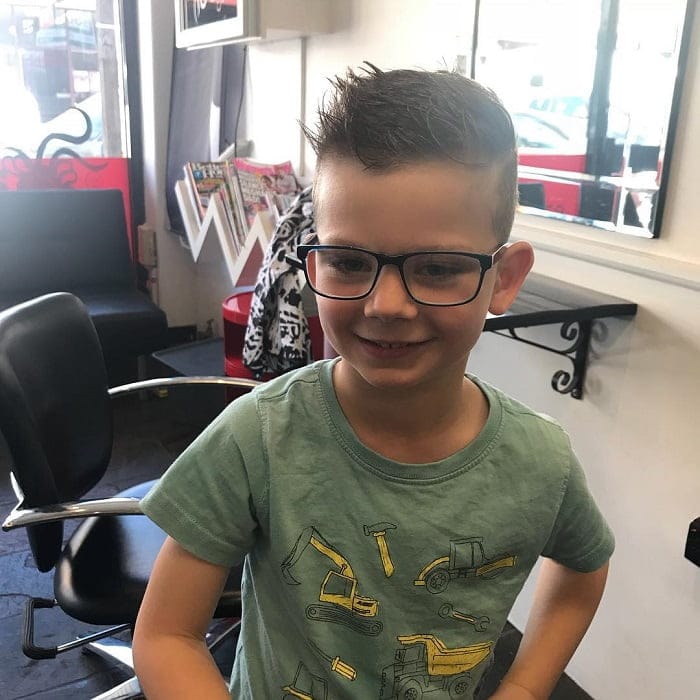 Spikes are always going to be in fashion as they make everyone look so put together. These side-swept undercut look so appealing on boys that nobody will be able to resist them.
Get these and see how you find it hard to ruffle your little dude's hair all the time. And the low fade that goes with it is sure to balance the overall style.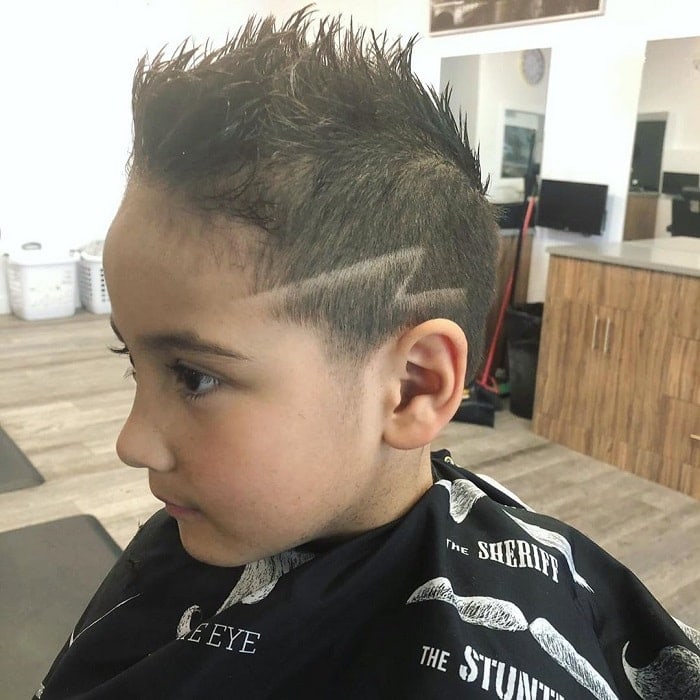 Why settle for a boring hairstyle when your little boy is so full of energy? And what better way is there to match his energies with his hairstyle than some good old spikes?
These spikes are small and messy but have a cute feel about them. The sides have a design which your boy can show proudly.
7. Dyed Spikes
Who said that haircuts for 7-year-old boys can't have a dash of color? Well, nobody did. So, why not add a touch of blue to the neat spikes of your kid to make him love his hair even more?
So, play around with these amazing 7-year-old haircuts and help your little boy to get the coolest hairstyle this season!