Finding out the best 6-year-old boy haircuts & styles can be complex sometimes! Your six-year-old son is probably a fun-loving child who loves to play, explore the world around him in his unique way, and he's already specific about things he likes or dislikes.
Boys are boys, and they love to be energetic and playful. Most boys love to emulate hairstyles they see in adults. So, to make your child happy, you may want to consider 6-year-old haircuts from this post.
Best 6-Year-Old Hairstyles for Boys
Boys love cool hairstyles, and even more, they love to show it off. Give your boy something to show off by getting him one of the following haircuts for 6-year-old boys.
1. Low Fade and Razor-Sharp Line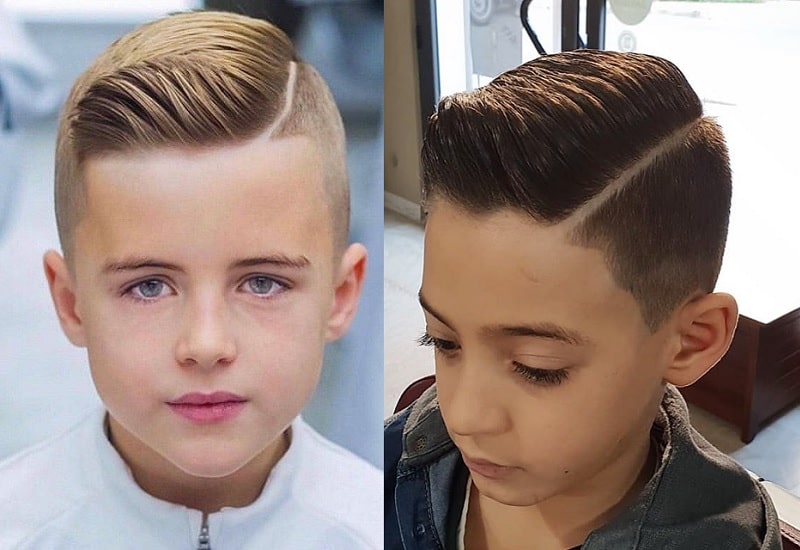 Your son may seem like a tiny human being to you, but in he's a big boy in his own world. So, he deserves a super cute big boy haircut. One of the cutest 6-year-old boy haircuts is, definitely, sleek low fade with a razor-sharp line or parting on the side.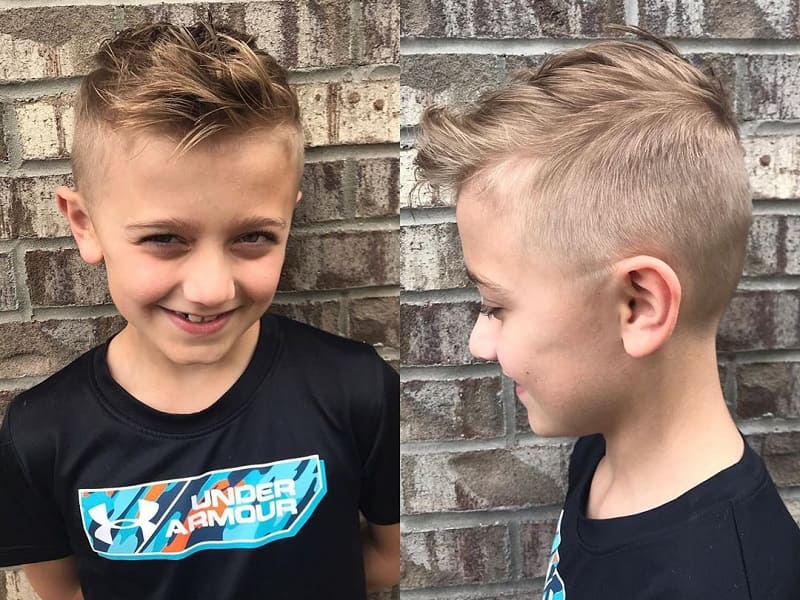 If your 6-year-old child is one of those boys who don't really like to wait too long while you're doing their hair, this is a great hairstyle to try then. All you need is a little bit of gel and tousle his hair with your fingers. Voila! Gentle, spiky do with a messy or effortless vibe. How awesome.
3. Cornrow Braids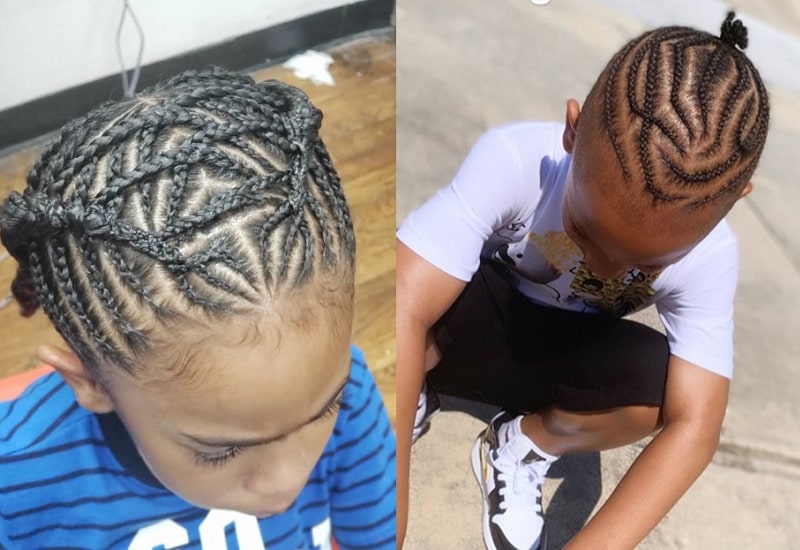 Thick natural hair can be tricky to control. One way to style it is to create thin braids your son will adore. The beauty of braids for little boys is that you can create them in different patterns. All you need is creativity. Try it out.
4. Curly Hair Don't Care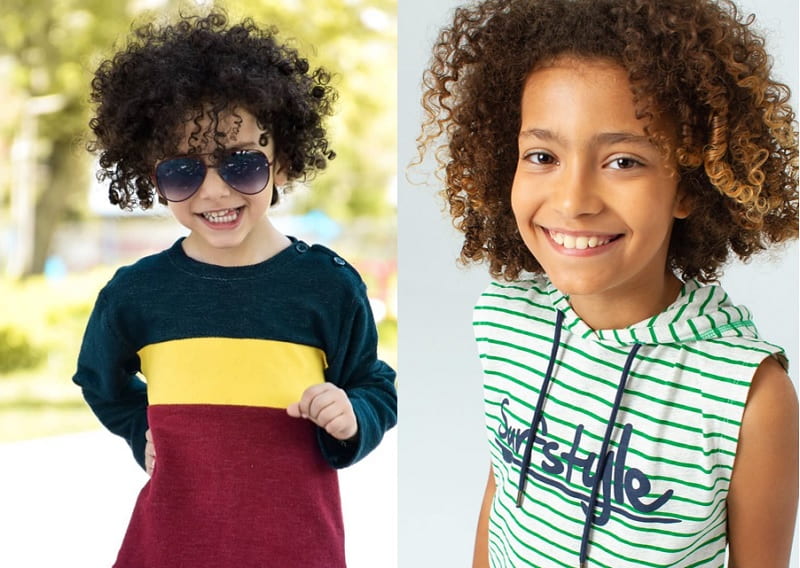 Curls aren't just adorable on girls, but on boys as well. Let's be honest, and curls look great on anyone. When talking about 6-year-old boy haircuts, it's impossible to overlook natural, curly hair.
Bear in mind that kids curly hair is delicate, so make sure your child doesn't wash it every day and stay away from harsh shampoos.
5. Shaved Sides and Blonde Quiff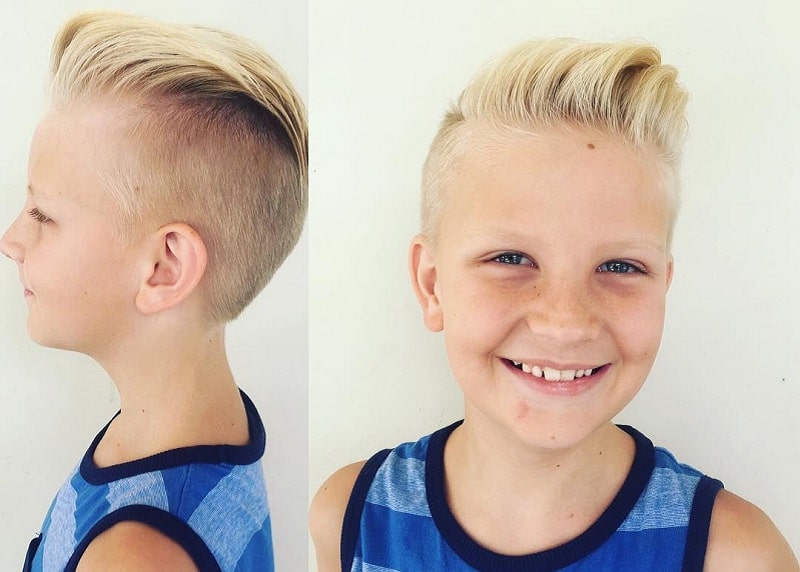 Bring out your boy's adventurous side with this amazing hairstyle for 6-year-olds. Basically, leave a nice edgy quiff on top and have the sides shaved. It's simple, yet so boyish. Your son will absolutely love it. That's a fact.
6. Uneven Bangs
Although bangs are usually associated with girls and their hairstyles, they look super adorable on boys too. Take a look at this cute 6-year-old hairstyle.
Long straight hair for kids and even bangs frame the boy's face perfectly and give them an angelic look. You won't be able to stay angry at this cute face when he does something mischievous.
7. Pop of Red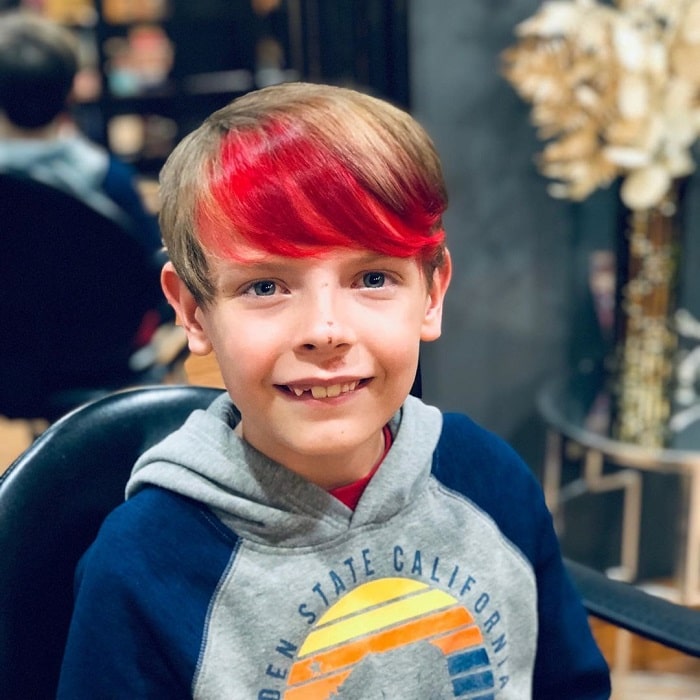 If you're searching for haircuts for 6-year-old boys that have a pop of edginess, then you may want to try this one.
Short hair combined with long bangs swept to the side looks more adventurous with red highlights. Make sure you take your child to a professional hairstylist who will make this hairstyle while protecting his hair.
8. Electric Blue Hair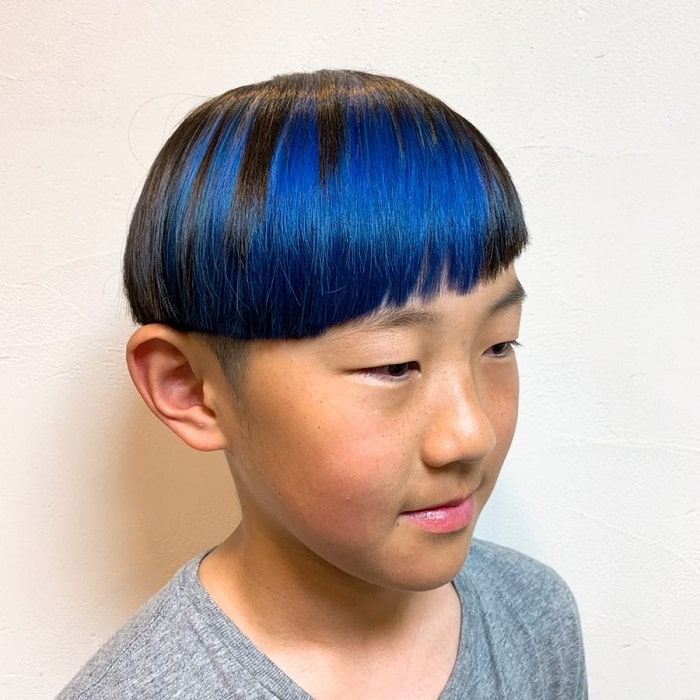 Bring more playfulness to your 6-year-old boy's dark hair with electric blue highlights. Everyone is bound to love this cool boy's bowl cut style.
9. Mohawk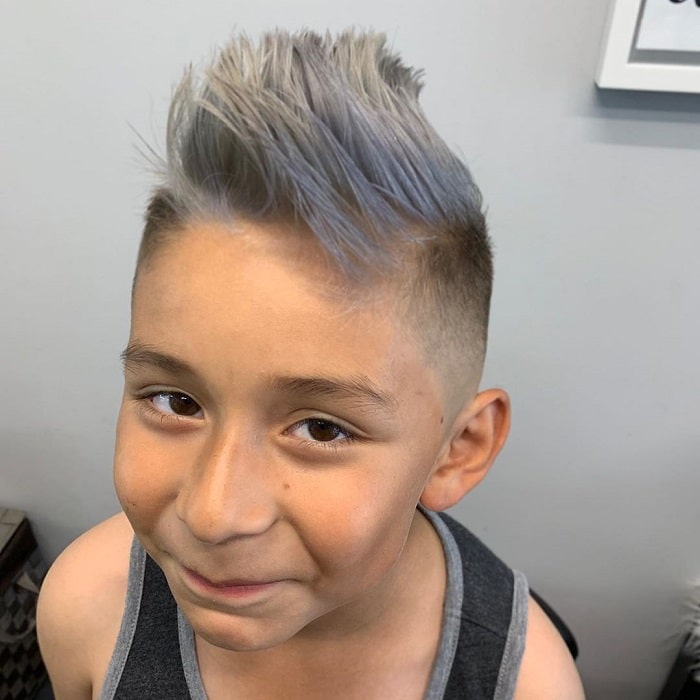 All men love Mohawk style, including the boys. Black kids Mohawk style is bold, brave, and edgy. It will accentuate your son's character perfectly.
10. Simple and Cute
If you wish to keep things simple and easy, then this long hairstyle for little boys is a good way to go. This 6-year-old's haircut is easy to maintain, frames the little one's face, and it's also super cute at the same time. He's going to feel like a superstar rocking this look among his friends. Pair the haircut with a cute outfit, and you're going to hit the jackpot.
Now that you've seen ten amazing 6-year-old boy hairstyles you're ready to take your son to a great hair salon. Your child will love his new haircut, for sure.
Despite being so young, children have their likes and dislikes, so it's important to pay attention to that. Even such a simple thing as a cool hairstyle can take your boy's confidence to a whole new level.