Parents of baby boys know that haircuts are the best way to keep hair out of their sons' faces and ensure that they can easily see. That being said finding the right haircut or hairstyle for 2-year-old boys can be tricky!
Parents will need to consider their sons' personality, activity level, and what kind of hair they have. This will help them make a good choice in choosing a cut that will look great.
One thing that is important when taking care of toddler hairstyles is to remember that the hair will need to be trimmed on a regular basis.
Cutest Hairstyles for 2-Year-Old Boy
Little boys are constantly on the move and their hair can grow quickly so regular trims are key to making sure that the hair looks its best and doesn't look sloppy or too long.
Here's is a list of best haircuts for 2-year-old boy:
1. Mini Fauxhawk
Every little boy wants to have a fauxhawk at some point in his life but this doesn't mean that the hair has to be allowed to grow very long.
This shorter fauxhawk is incredibly cute on any little boy and looks great when parents take some time to add some product to help define and control the hair.
2. Short and Sweet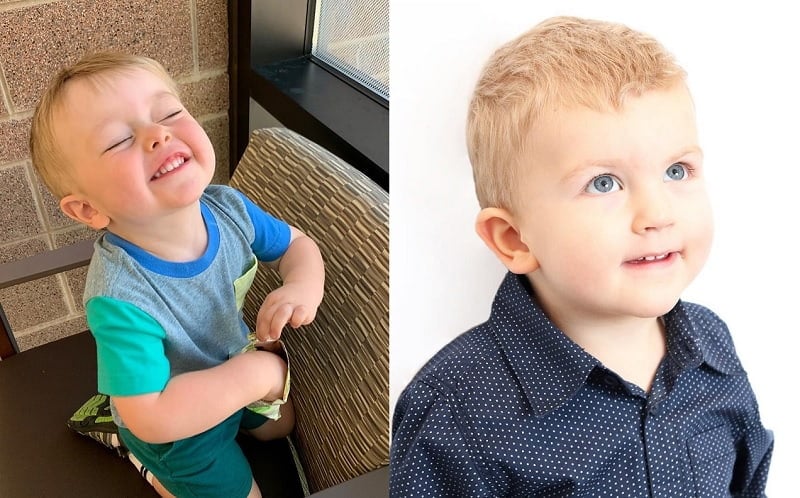 One of the most popular haircuts for 2-year-old boys is a simple style with a very short cut all over. This look is great as the shorter bangs and the shorter top doesn't look too messy or out of control.
It's a great option for little boys with straight hair who don't want to sit still in the morning for any styling and who would rather be on the go.
Lovely Hairstyles for Toddler Boys
3. Kept Off the Eyes and Ears
Keeping hair out of the eyes is key to making sure that baby boys can see and play and this look also keeps hair off of the ears, which makes it look neat and trimmed.
This hairstyle is great for 2 year old baby boys and is incredibly easy to take care of, which is a win-win for any tired and busy parent.
4. Longer Bangs to the Side
Longer bangs that are pushed to the side of the forehead are a great option for giving any haircut a little more interest.
This fun hairdo is sleek and will make any toddler boy look a bit older than he actually is. It does take some work to train the hair to fall to the side but the end result looks great and is worth it.
5. Very Little Texture on Top
Just a tiny amount of texture on the top of the head helps to set this look apart.
The cut is very short but the top hair is allowed to be a bit longer, which makes it possible to add some product to give it some texture and a little more interest.
Adorable Baby's First Haircut Ideas
6. Wispy Bangs Around the Face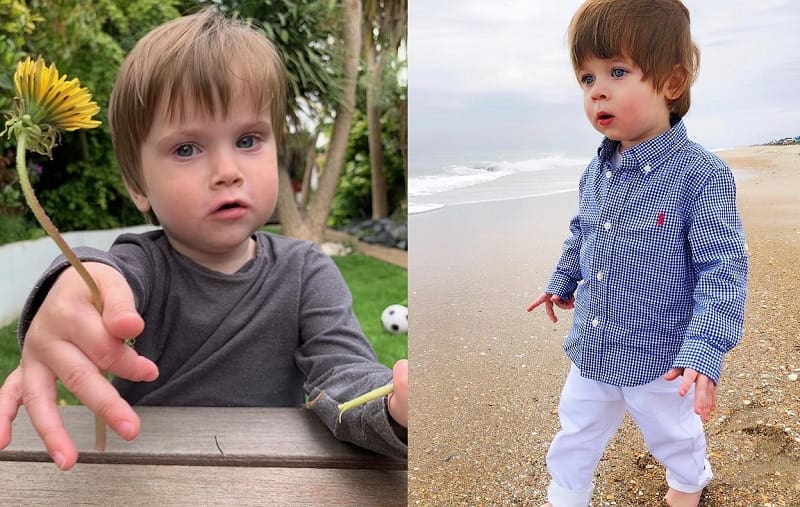 Bangs can be allowed to grow longer and often will look great when wispier and around the face. This is a very relaxed look and doesn't require any product to make sure that it will look its best.
Thanks to the relaxed style of this look, it's very easy to take care of and will make any little boy look cute.
Curly hair looks great when the curls are shown off with a perfect fade. This is a popular option for parents looking for 2-year-old hairstyles for their boy that will both control and show off curly hair.
The fade must be touched up from time to time to ensure that the style remains fresh and updated.
8. Bangs Swept to The Side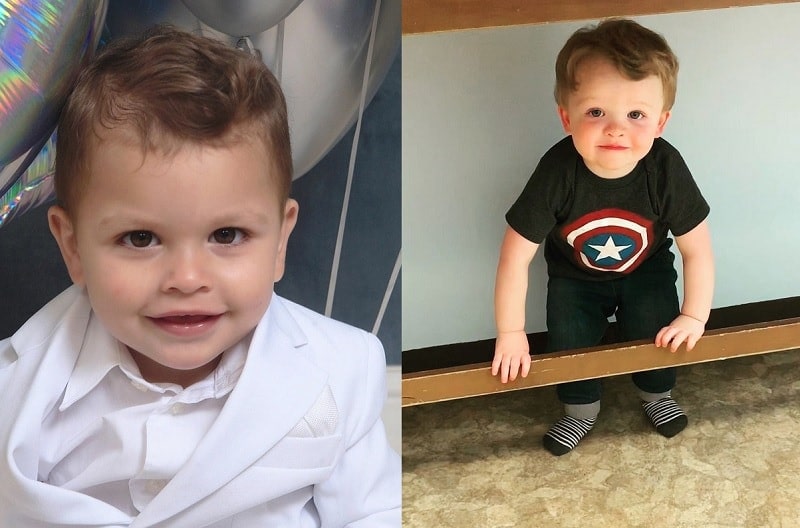 A cowlick in the front of the head can easily be disguised by sweeping the bangs off to one side and allowing a swooping movement.
This fun style is a great way to hide a cowlick and to add some interest to the look of any little boy. The fun swoop on the forehead prevents the style from looking boring.
9. Long and Loose Curls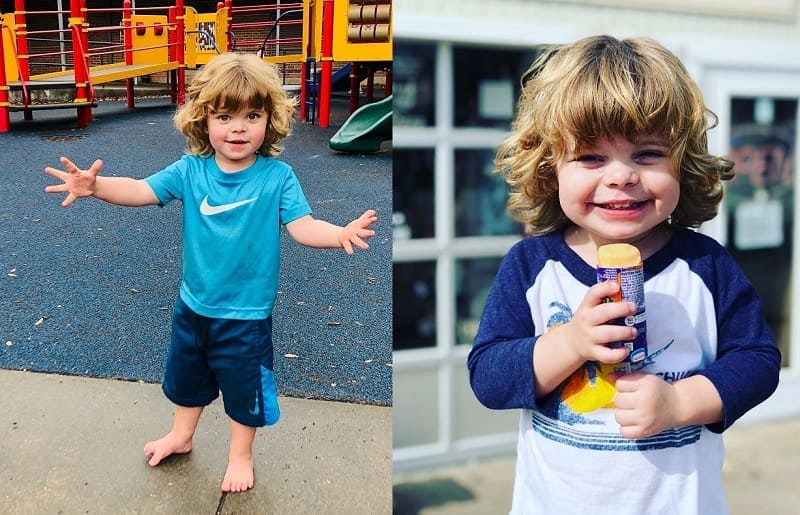 Free curls have a lot of movement, body, and personality, making them a fun option for a 2-year-old toddler boy with long hair who is constantly on the go.
To ensure that the boy can easily see when he is playing and learning, it's important to cut the bangs short enough so that they rest above the eyebrows. This ensures that boys don't get frustrated with their hair.
10. Slicked to the Side with Hard Part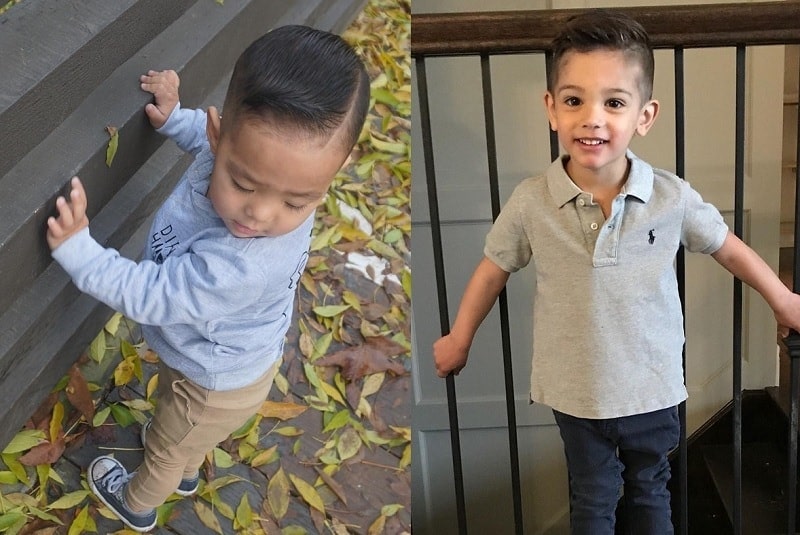 Plenty of product is key to making sure that this style looks its best. Slicking the longer hair on the top of the head to one side with the product and also adding a hard part creates an interesting look that is refreshing and unique.
With plenty of product to hold it in place, the hair isn't going to go anywhere.
Longer locks that are allowed to hang free and have plenty of movement around the head make this a dreamy look that is great for any little boy.
The bangs can be cut a bit shorter so that they stay out of the eyes but they look great even if they fall into the face a little. It's perfect for boys with all types of hair.
12. Shorter Curls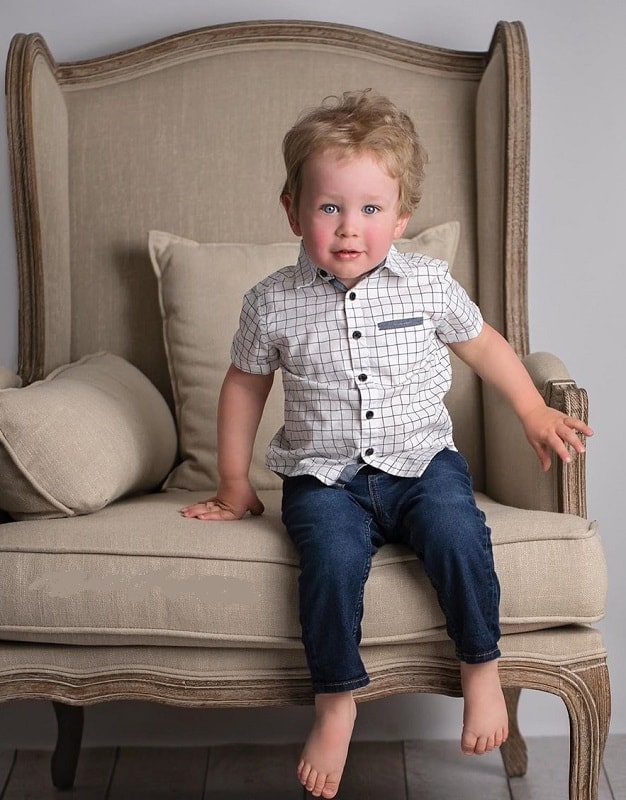 Curls don't have to be allowed to grow out of control as this look shows. The controlled curls are just on the top of the head, making them a darling way to style this hair.
Shorter curls are easy to brush, wash, and control, which is why so many parents opt for this great choice when their toddler boys have curly hair.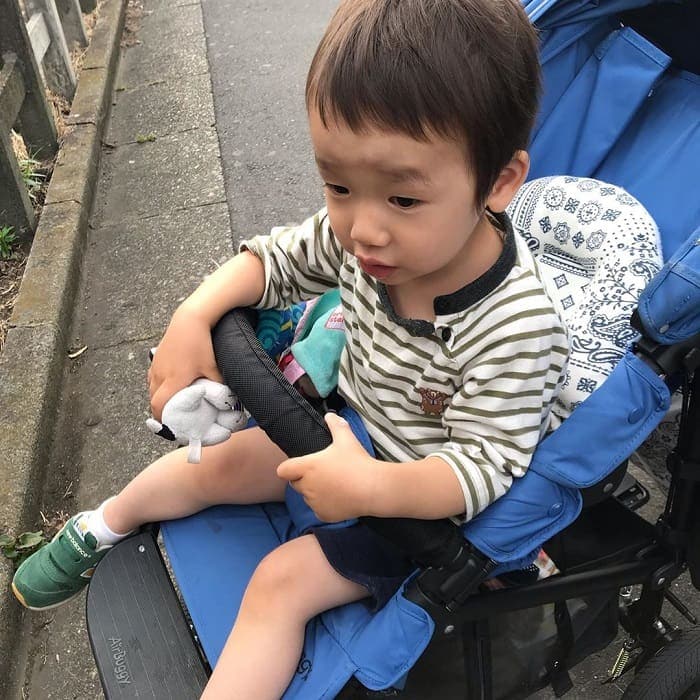 Fine hair doesn't have to look flat and lifeless as this cut shows. Cutting the bangs and sides of the hair to rest easily around the face and keeping the layers shorter helps to add somebody to the cut so that it doesn't look boring.
This 2-year-old boy haircut is easy to take care of and is interesting, thanks to the longer sideburns in front of the ears.
14. Wavy Hair with Plenty of Volumes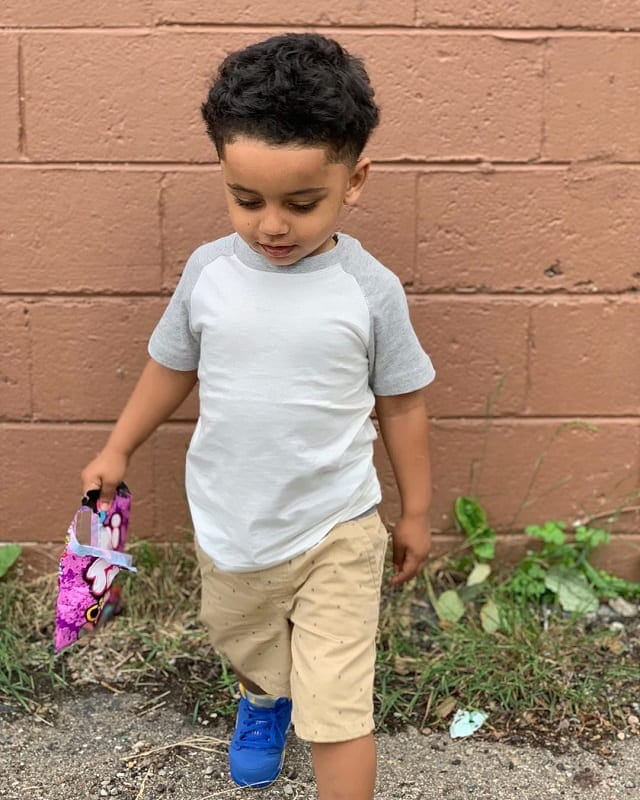 Wavy hair tends to have a lot of volumes, making this a fun style to enjoy. Boys who have thick, full hair will look great when that body is allowed to really shine through.
Shorter sides and a great temple fade help to control some of the body from these waves and ensures that the cut looks controlled.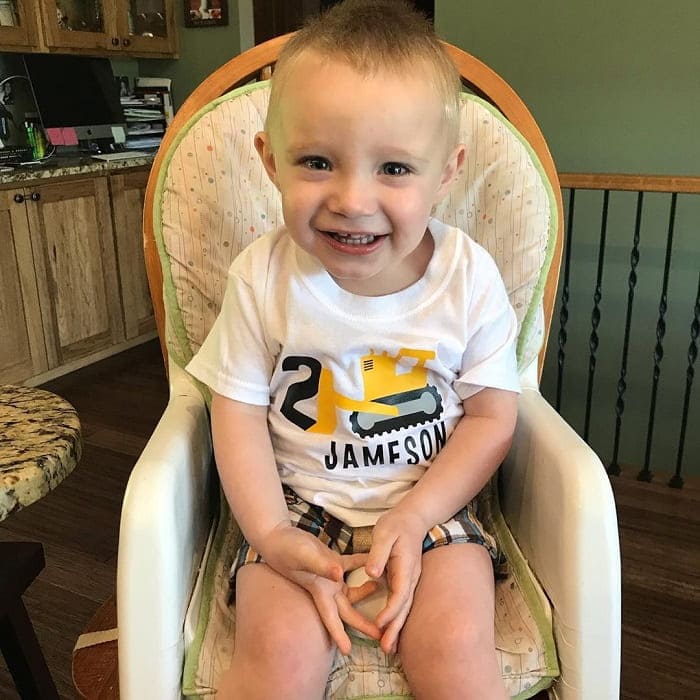 Very fine, thin hair looks great when it is cut really short. The shorter sides and top on this style make it a great look for any baby boy who doesn't have a lot of hair.
Allowing the top to be just a bit longer makes it possible for parents to add some product to the cut if desired and keeps it from looking flat.
16. Free and Fluffy Curls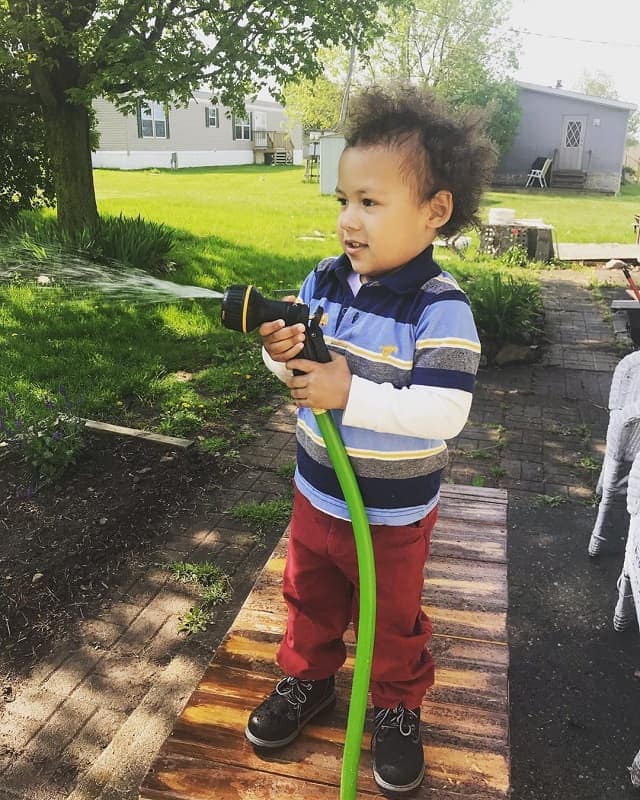 Curls that aren't clearly defined look great when they are allowed to be free and fluffy. This is a fun hairstyle for 2-year-old boys who have a lot of hair but can be difficult to control.
It forms a halo around the head, which is very ethereal and attractive and is sure to make the boy stand out in a crowd.
17. Longer Curls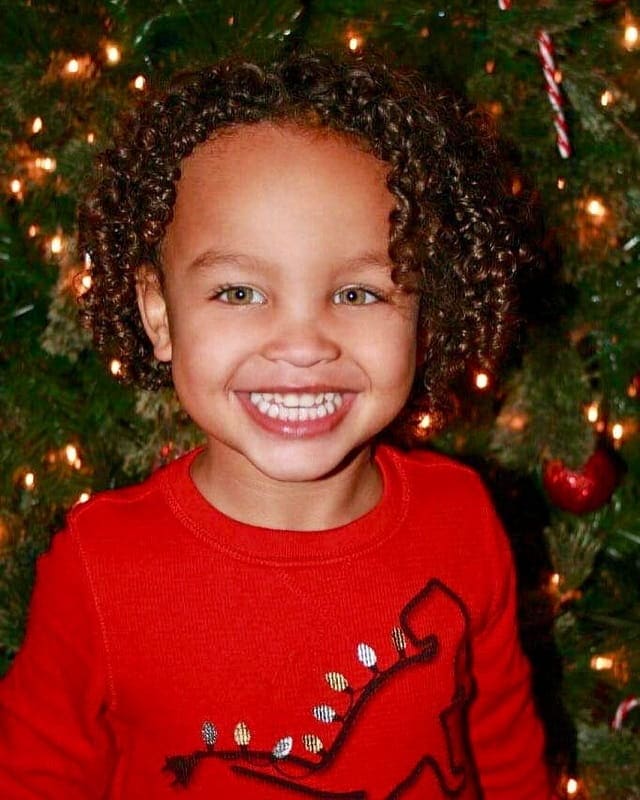 Longer and more defined curls look great when the hair is worn down and around the face. Pushing the bangs away from the forehead allows the boy to see.
If this doesn't work, then parents can cut the bangs so that they will be a little bit shorter, which will help to control this long hair and ensure that it is not in the way.
18. Sticking up a Bit on Top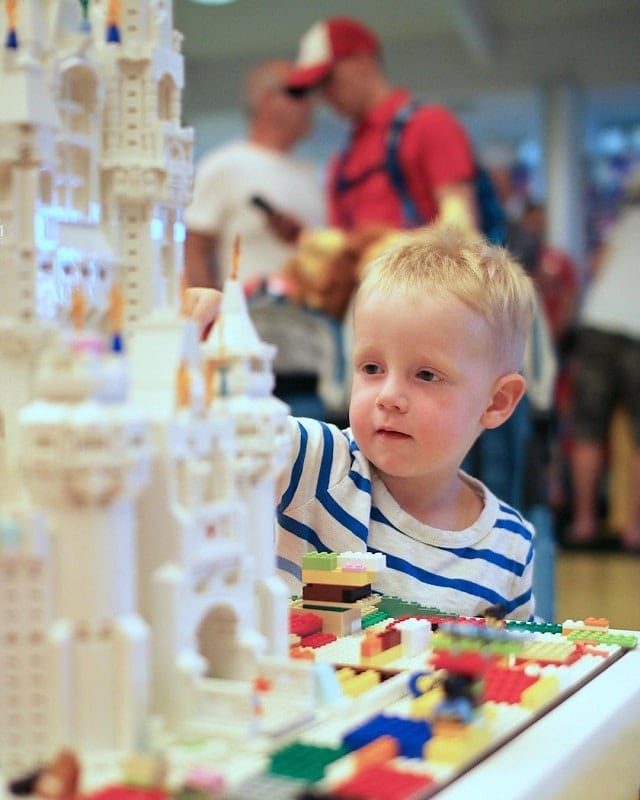 While not a full fauxhawk, this popular cut has a little volume and movement on the top of the head.
It's a great alternative to trendier 2-year-old boy hairstyles as it still has some volume and style, thanks to the longer hair on the top of the head, but isn't over the top or too eye-catching.
Charming Hairstyles for Baby Boys
19. Neatly Contained Curls with Volumes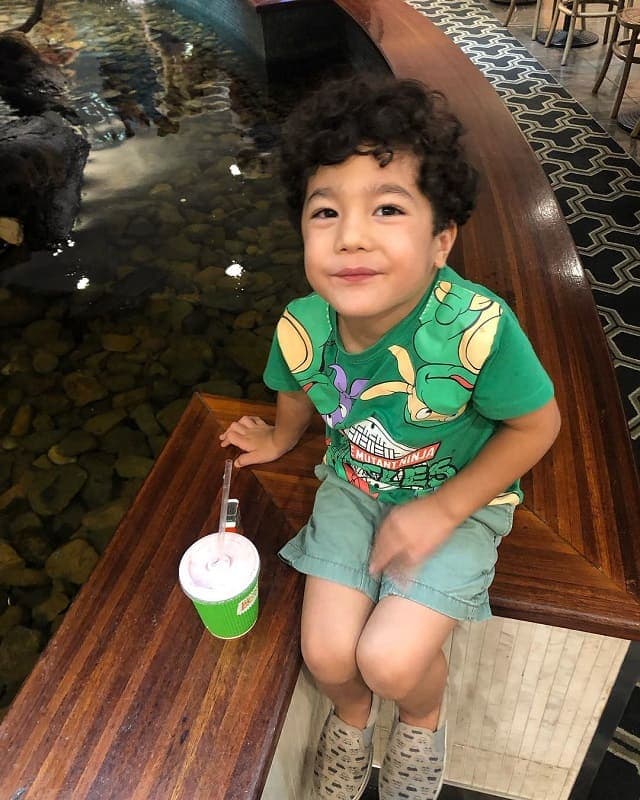 Curls don't have to be out of control as keeping them shorter will allow them to have a ton of volume while still ensuring that they are neatly contained.
This is a great hairstyle for 2-year-old baby boys who have thicker hair that will stand out and have its own volume without the use of products.
20. Shorter Around the Face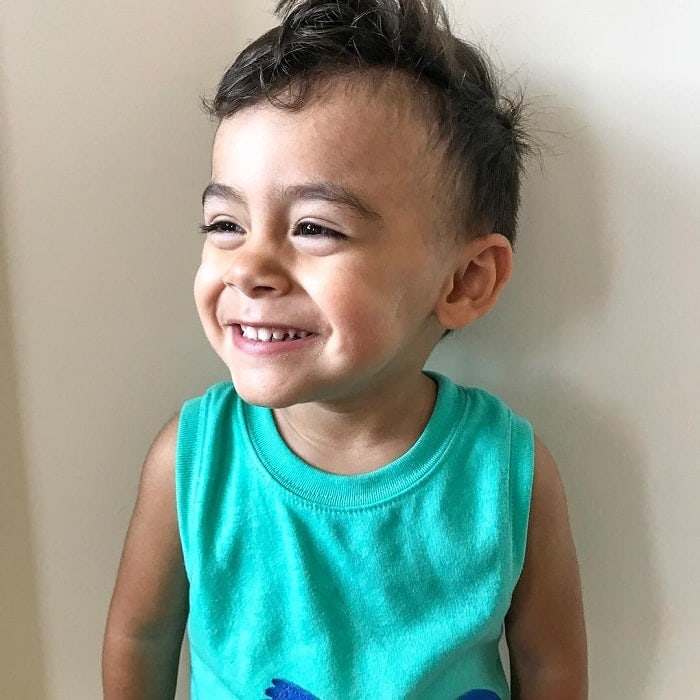 Shorter hair around the face allows the curls on top of the head to be the real star of this style.
Keeping the sides and back a bit shorter allows the movement and structure of the curls to really shine, which is what makes this look so fun and unique. Allowing the curls to hang down a little on the forehead is key.
Any of these great haircuts for 2-year-old boys is a wonderful option for a busy little boy. They are not only fun and easy to style in the morning but great-looking as well, which will make any parent proud of the way that his or her son looks.