Don't forget to wish a happy 16th birthday for your son this year. It will still be a special day even if there are no unique celebrations for boys at this age!
Best Happy 16th Birthday Wishes for Son
Happy 16th birthday my son wishes do not need to be very complex. It can be sweet and simple, just like a girl's sweet sixteen wishes and birthday celebrations.
1. You're my son, and you're also my Sun that has brightened my day for the past 16 years.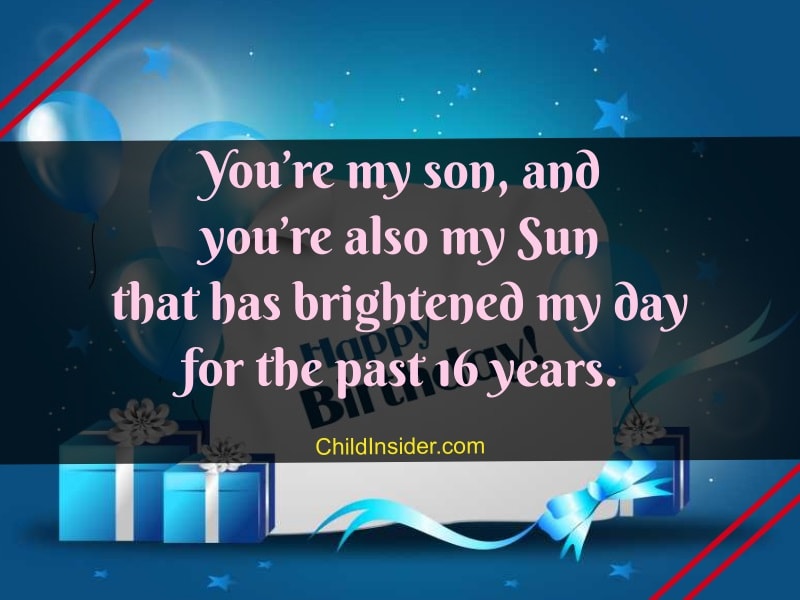 2. There's no sweet sixteen for boys, but I wish that you'll be just as sweet, always.
3. You're only 16 and you have a long way to go. But you're growing into a man and I love you so!
4. Happy 16th Birthday to the greatest son who blessed my life with so much joy and happiness.
Inspiring Happy Birthday Wishes for Little Boys
5. You'll only be 16 years old once in your lifetime. Enjoy your special day son!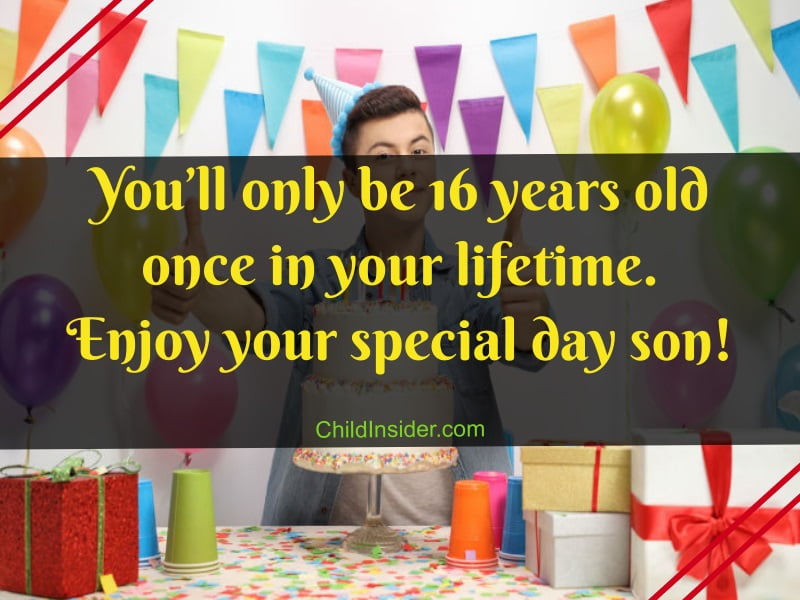 6. Son, if only you can see how strong you are growing up to be. I'll always be proud of you.
7. If I have to wish you with only three words this year, I will wish you love and happiness.
8. Congratulations for growing yet another year older with such grace and joy!
9. You are the best boy that a parent can ever wish for. Here's to being the best teenager ever!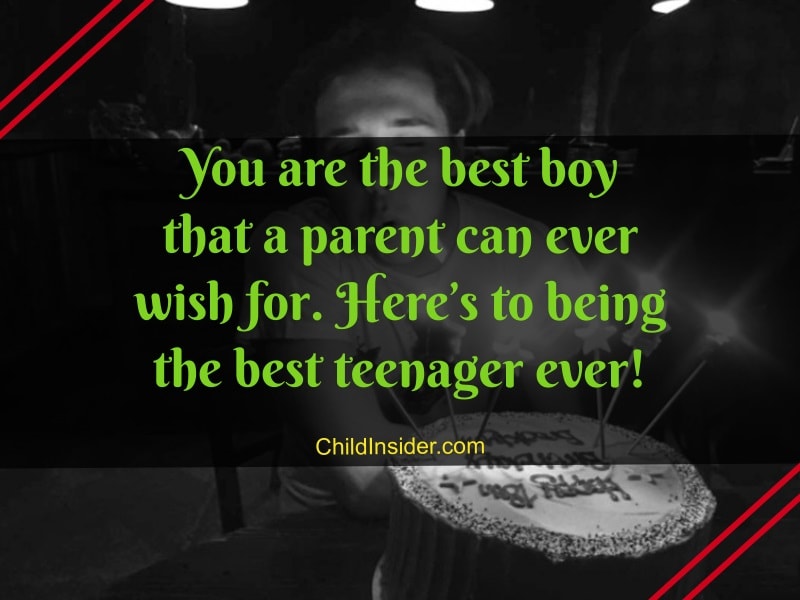 10. As old as you will grow to be one day, remember that you will always be my baby boy.
11. It seems just like yesterday that you were still a baby in my arms. Happy 16th birthday!
12. Happy 16th birthday to the light of my life. You have brought us joy that we never could have wished for.
13. It's your special day today! Go and have fun, but don't neglect other important issues later on!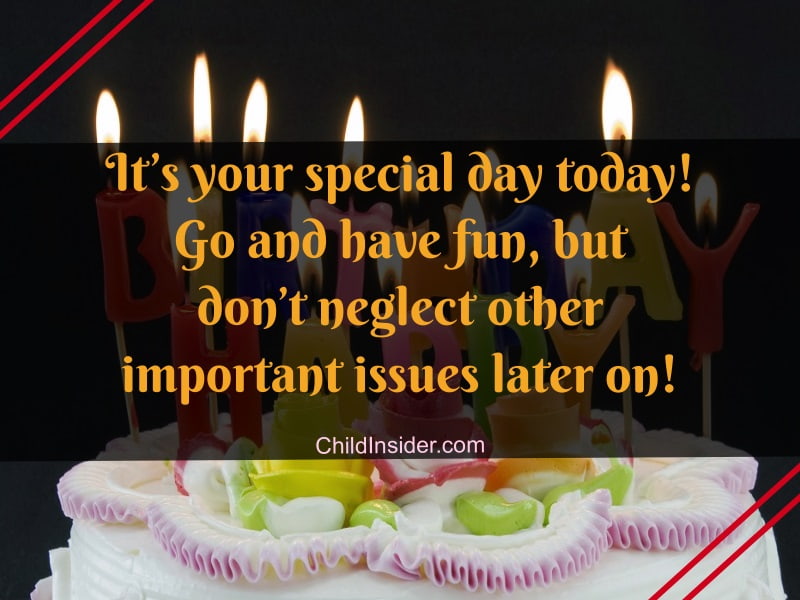 14. It's about time that we start teaching you about what it means to be a man. Happy birthday, sonny.
15. We wish you nothing but the best in the new phase of your life. Happy birthday, love.
Best Birthday Wishes & Quotes for Son from Mother
16. We did not believe in miracles, but here you are with us for the past 16 years and counting. Happy birthday!
17. You were, you are and you'll always be the life of every party you go to. Happy birthday our precious gem.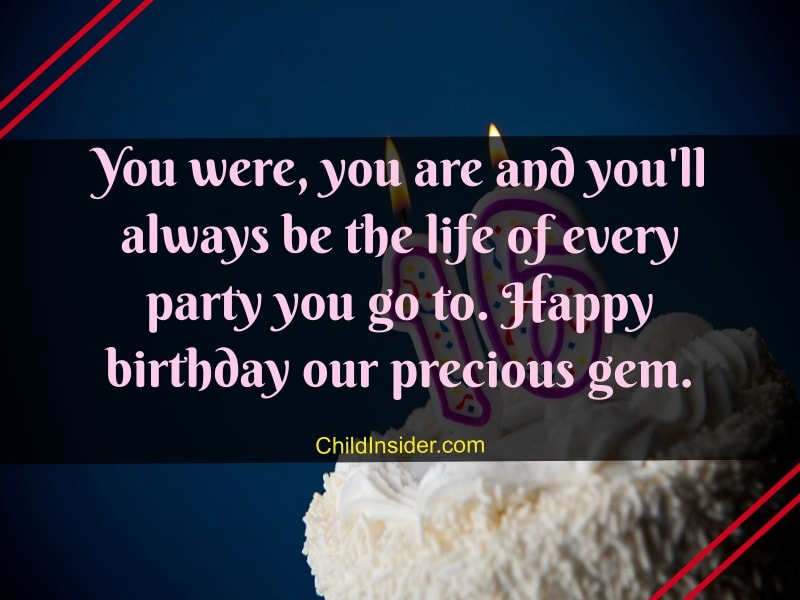 18. Happy 16th birthday! You may be a little too old for curfews now, but don't let that get to you too much!
19. We are proud to have raised you to who you are today. We send all of our blessings your way.
20. Here's a birthday toast to the handsome prince in our family. Happy birthday!
21. Wishing you yet another blissful year filled with gratitude and peace. May all your dreams come true!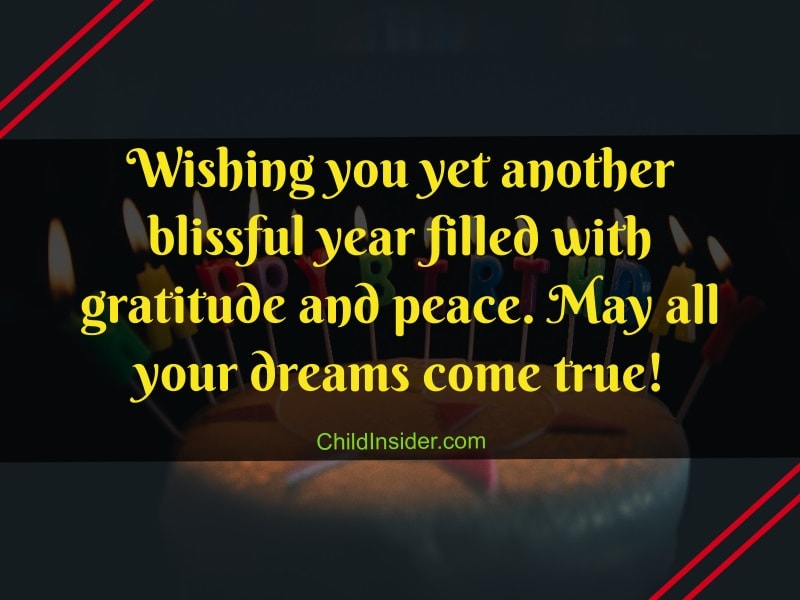 22. Thank you for sparking so much joy in our lives. We will always be here to support you.
23. Even as you grow older, we hope that you will not be afraid to reach out to us for help and advice. We love you, son.
24. Happiness is the greatest gift that we can hope to give you on your special day today. Happy 16th birthday, son.
25. You have been nothing but extraordinary to us, and so we wish you a special, outstanding birthday today!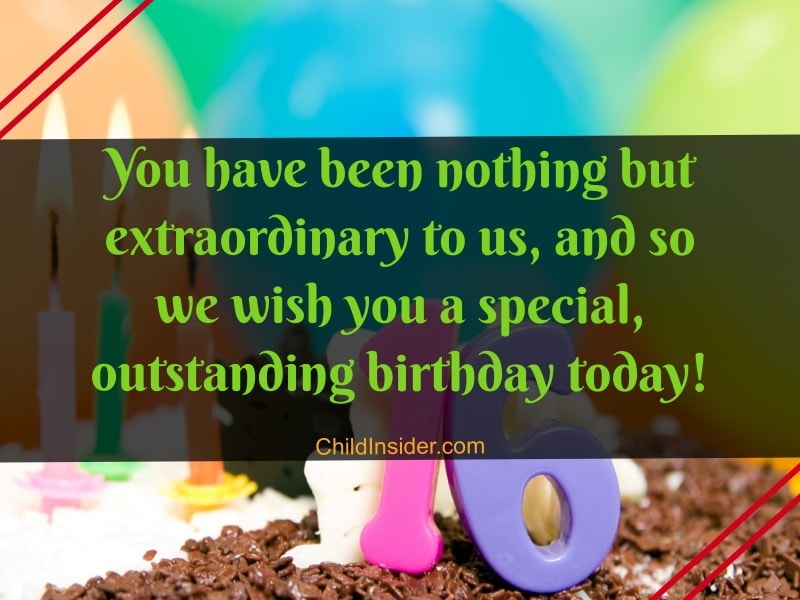 26. There comes a time in every boy's life when he becomes a man. Today is that day for you. Happy 16th birthday, my boy!
27. Happy birthday my son. Sometimes it's hard to see you as the man you are because the boy you were is stuck in my memory. I'm so proud of the person you've become.
28. There are so many words but there are so few to say how proud I am of you on your birthday.
29. Reaching 16 years old is a major milestone. You're growing up and becoming the person you were always meant to be. Happy birthday!
30. If parents got birthday wishes on their children's birthdays, I would wish to freeze time and savor this amazing day with you for longer.
31. There's a lot of responsibility that comes with turning 16. Today you get to forget about that and have an incredible day instead.
32. I'd like to raise a toast to you, my son, on your 16th birthday. You fill my life with more light than the sun.
33. Everybody gets a list of memorable days they'll keep in their hearts forever. For me, one of those memorable days is seeing you turn 16. Happy birthday my magnificent young man.
34. Have the happiest birthday my son. Let this day of celebration prepare you for a life full of love and laughter and responsibility.
35. I remember the day you started talking. I remember the day you started walking. Every milestone of your life is burned into my memory, and today is one. Happy birthday my son.
36. It would take a lifetime of loving you to show you just how much you mean to me. We've had 16 years. Here's to many more!
37. There are lots of special moments you get to appreciate as a parent, and this is one. Have a blessed birthday my son.
38. I'll keep this short and sweet so I don't take up to much of your time: happy birthday son, I'm so glad that you're mine.
39. There aren't enough words in the English language to describe how proud I am of you on your 16th birthday, my darling, grown-up son.
40. Life gives everyone lots of little miracles. You, my son, are one of mine. I'll be thankful for you forever. Happy birthday!
Whichever wish you want to use, we hope that you can get your own happy 16th birthday son wishes across. We wish him a blessed and happy year all around!