Boys who are 16 years of age usually have strict dress codes and haircut rules at their schools which they have to follow.
It is advised not to break the haircut rule, but bending that rule a bit can be super cool.  It is time to follow your haircut rule at school with style while being the good boy you are!
No matter what haircut you get but styling that haircut really makes the difference. Here we have compiled 30 best haircut for 16-year-old boys to explore this year.
Hairstyling Ideas for 16 Year Old Boy
Want a quick and easy hairstyle or something daring and dazzling? Whatever you want, the solution is right here! Something for everyone with these haircuts of 2021 for 16 years old boys.
These styling ideas are flexible enough to go with both casual and formal occasions and can be modified easily. These are good styling choices for all the boys in there sweet sixteen.
Below are some of the hairdos you can choose from for any time and any occasion: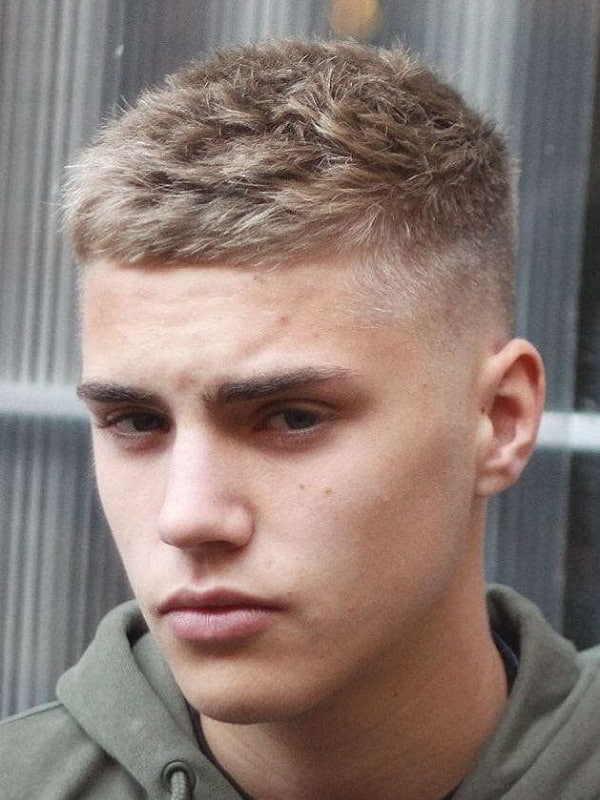 For the ones who never have enough time for their hair, well, no worries. Crew cut is one of the trendy looks for 16-year-old boys, which is just the right haircut.
With little or no maintenance, this haircut can be easily styled. It works best with half an inch or two inches of hair. Make sure there are no abrupt edges or random hair sticking out, and you are good to go.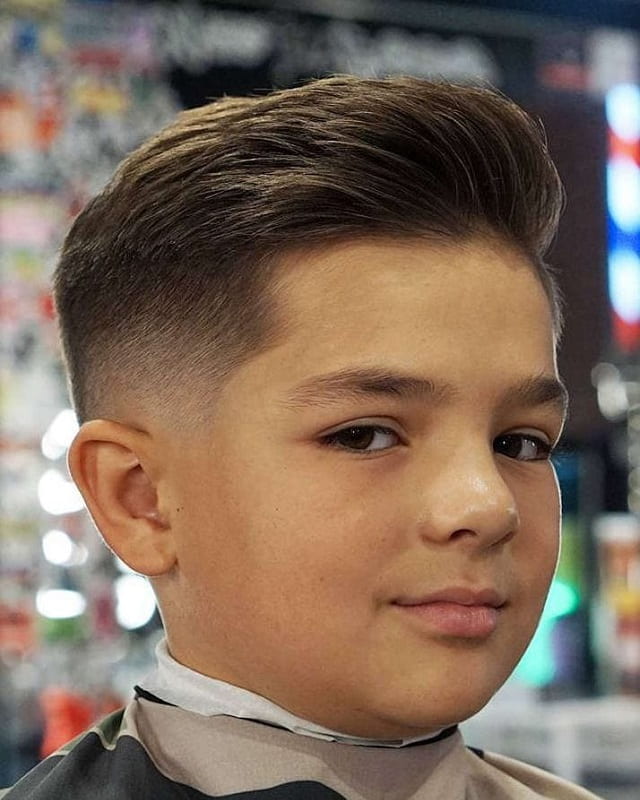 Go with this hairstyle, and you are guaranteed to kill two birds with one stone! It is in trend and also, goes well with your school haircut rule.
You can style this haircut however you want to style it. This undercut works best with a good pomade while bringing out a subtle shine and firm hold.
Popular Haircuts for School Boys
3. Quiff with Tapered Undercut
This haircut is counted among the most popular haircuts for teen boys. You can also boost the look by modifying it into an undercut. It is bound to compliment any face shape and is quite easy to style.
4. Angular Fringe with Disconnected Fade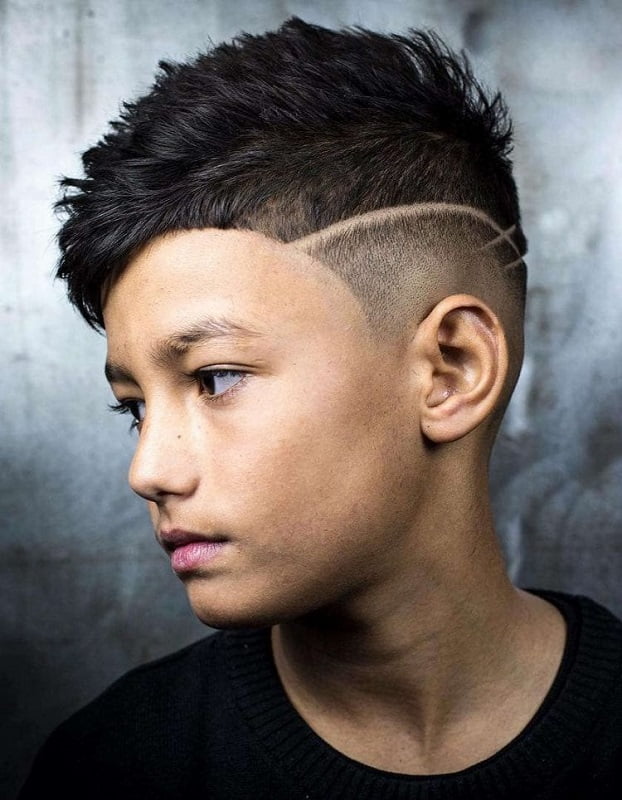 This boy's fade haircut helps you stand out of the crowd without looking too extra or impractical.
Angular fringe helps add more excitement to the hair and goes fabulously with trimmed in on the side hard lines.
5. Tapered Fohawk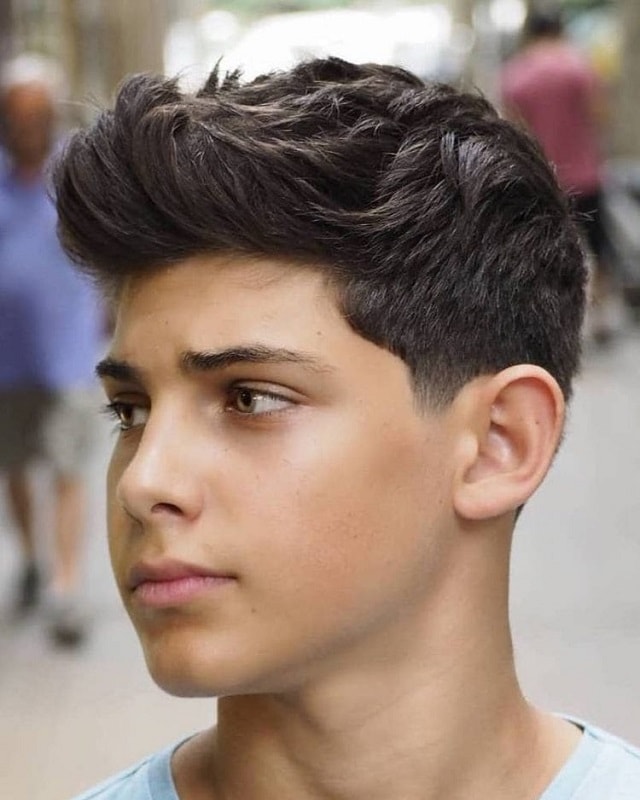 Fohawk is similar to its big brother, Mohawk. It is neither high maintenance nor too radical but, can make you look devilishly cool.
Though it is new in 2021 trend on hairstyles for 16-year-old boys but is already seen as making its way to the top in hairstyle industry.
6. Broken Ivy League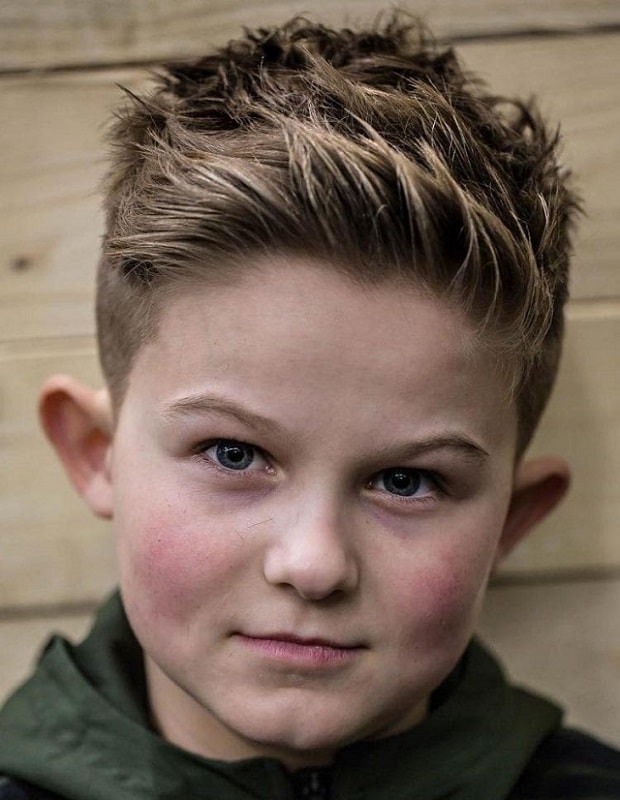 It is the Ivy League gone rogue! A little gel here and there and some comb can spike it up well for the after party that is waiting just for you!
7. French Crop with Angled Fringe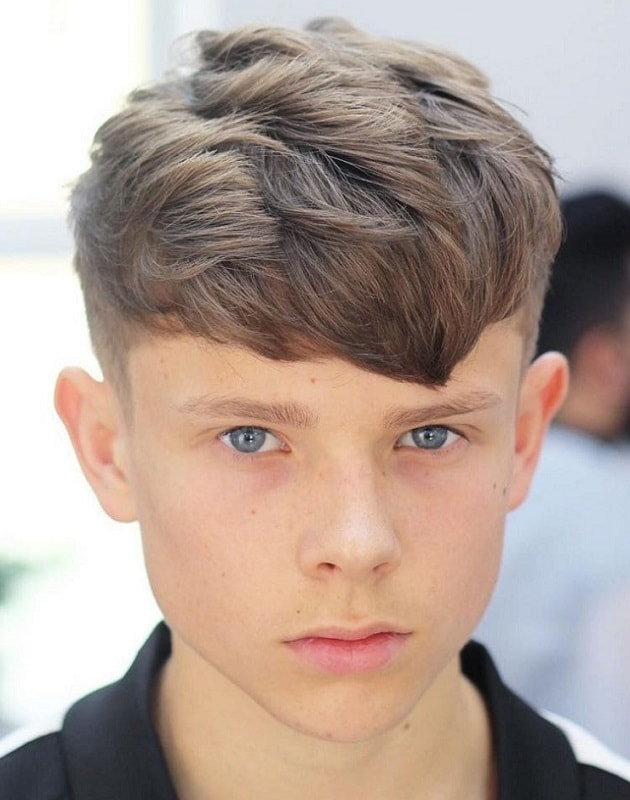 It is a variation of the French crop and is a perfect example of showing how much you can get out of a single haircut. Add some hair products to it to get longer curls and go out with a bang.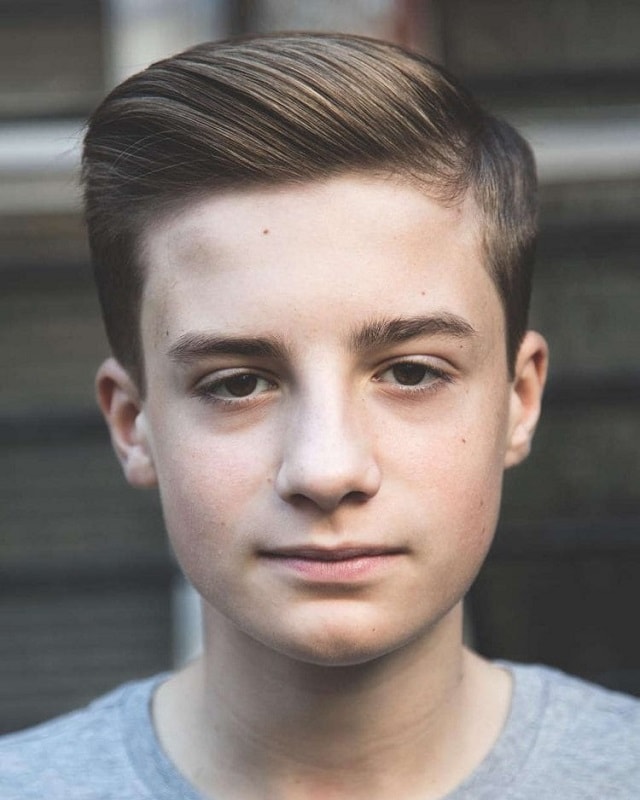 Comb over is the King of classic hairdos and haircuts. It comes to your rescue when you need to look smart in a jiffy. It can go well with any thickness and any length you want.
9. Caesar Style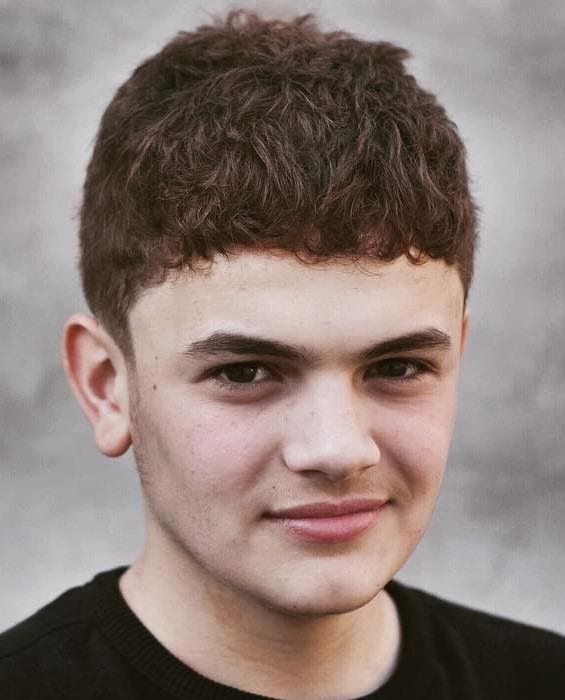 If you are going to opt for the Caesar cut, there really isn't much to maintain. Having curly hair and not having the strength to wash them every other day can be a nuisance.
In this case, you really need to get this cut, and its style will take care of the rest.
Eye Catching Curly Hairstyles for Boys
10. Simple to Spiky Convertible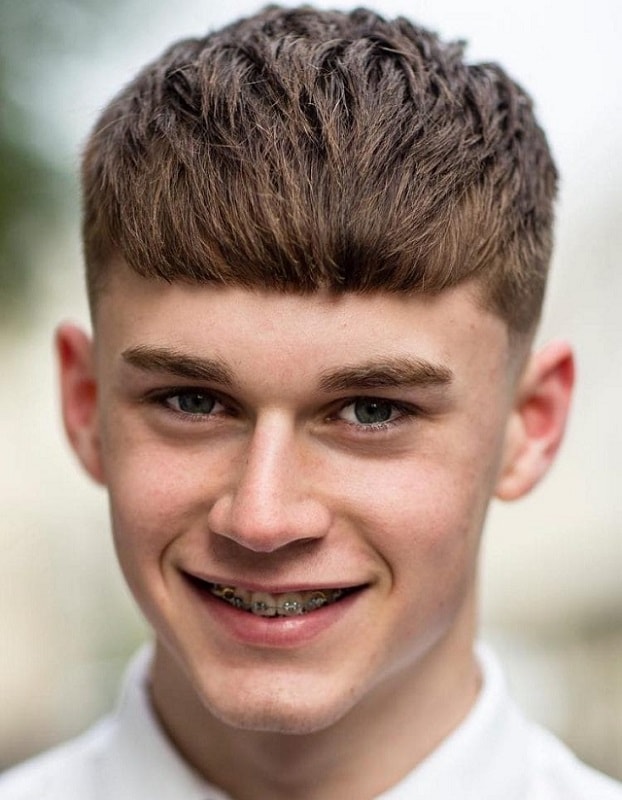 You can style this 16-year-old boy haircut in two entirely different ways. According to haircut trends of 2021, for a neat look, wear your haircut with a simple brushed forward appearance and a clean fringe.
For a funkier look, spike your hair up and add some texture to the hairstyle.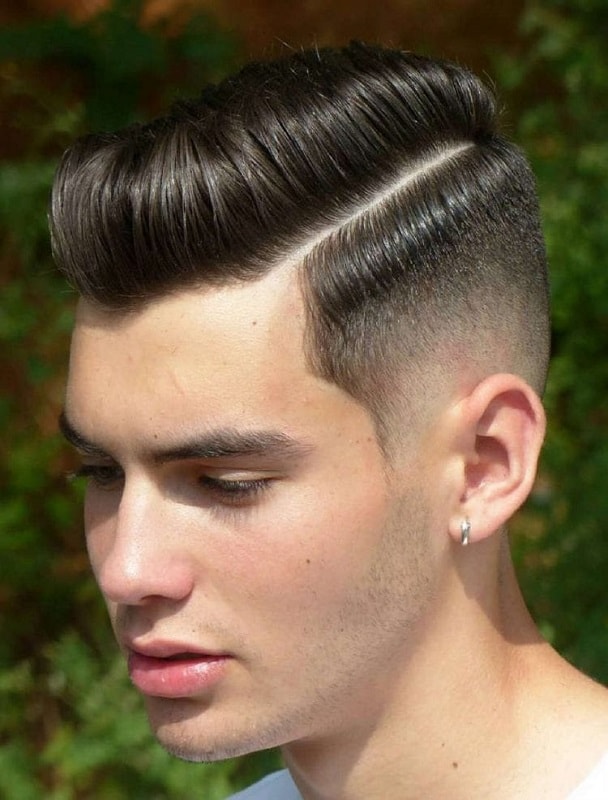 Nowadays, hard parts are everywhere you look. You can easily make your hard part seem good by combining it with clean and friendly side part style. It is undoubtedly going to add to your style statement.
12. Side Swept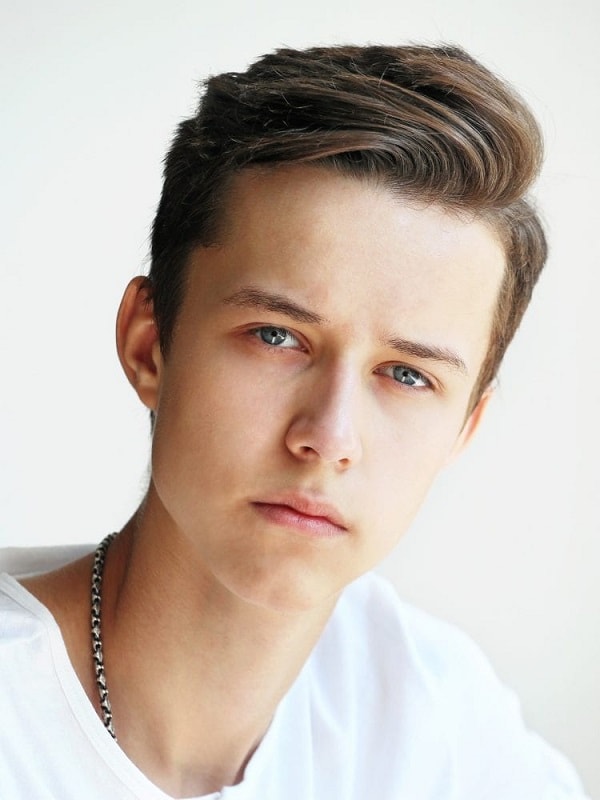 For those of you who want a more trendy and fresh look this season, the side part is just the right hairstyle you are looking for.
You can style it with any hair product of your liking, or you can also wear it messy, which makes it quite versatile.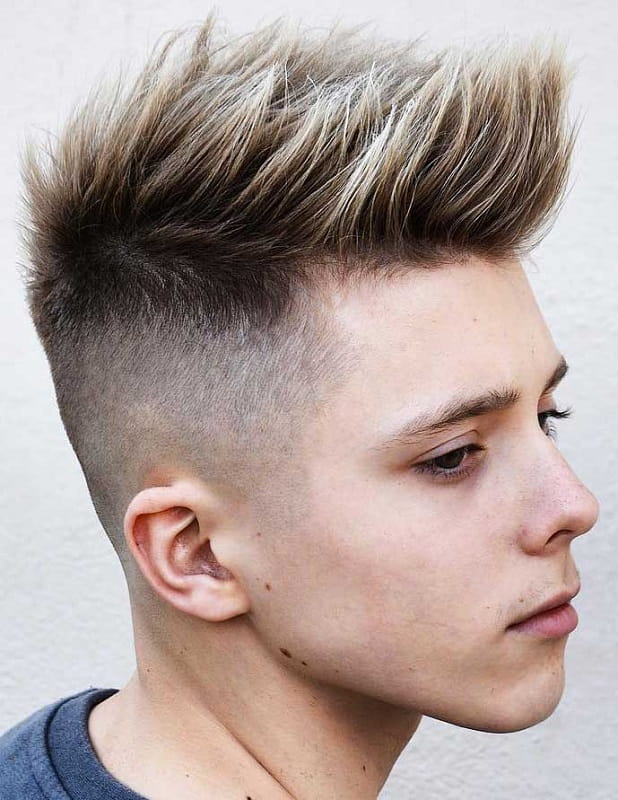 In today's hairstyle trend for teen boys; what you usually see is hairstyles with dyed hair tips.
With this haircut, you can take your hairstyle game to a new level. All that is needed is combing the hair up into the classic faux hawk shape to highlight the color.
14. Undercut Young Afro Skin Fade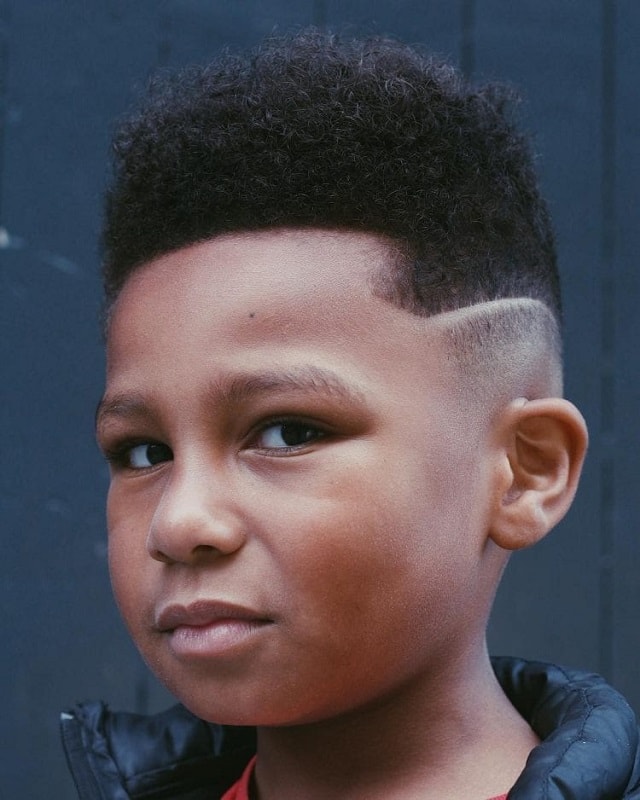 This haircut is an exceptional choice for 16-year-old boys. This hairstyle is unique on its own. You can also add an extra flare to the hairstyle by adding a fade on the sides.
Coolest Hipster Haircuts for Boys
15. Tousled Top with Shaved Temple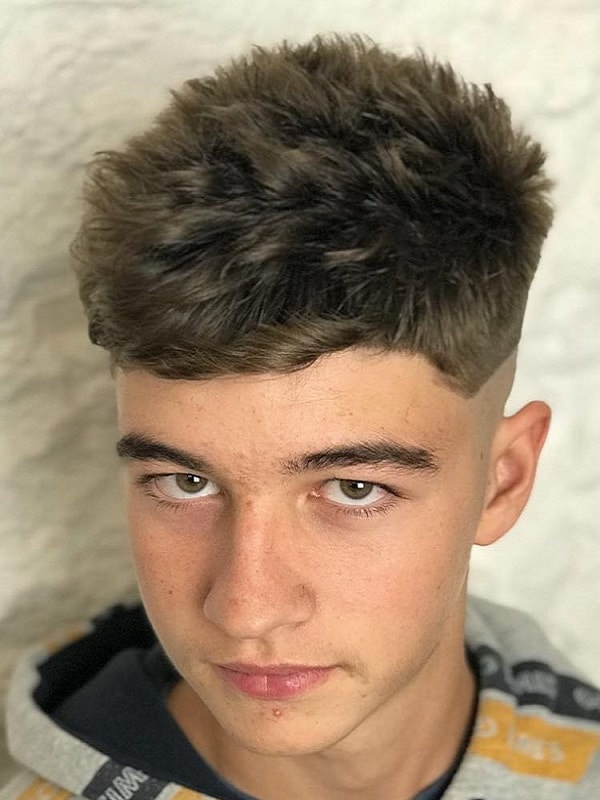 This hairstyle comes with a little maintenance and is easy to carry. Tousled hair gives you a chic look, and shaved temple gives you a bolder look. All you have to do now is go out and flaunt your new hairstyle!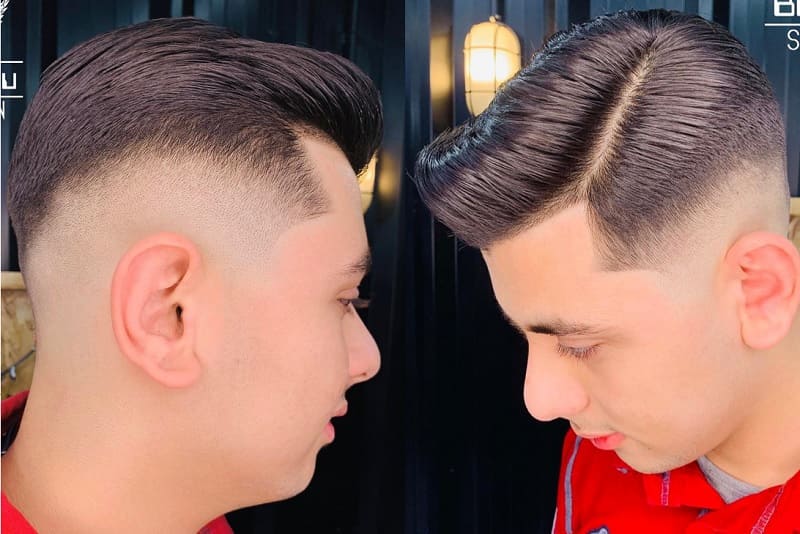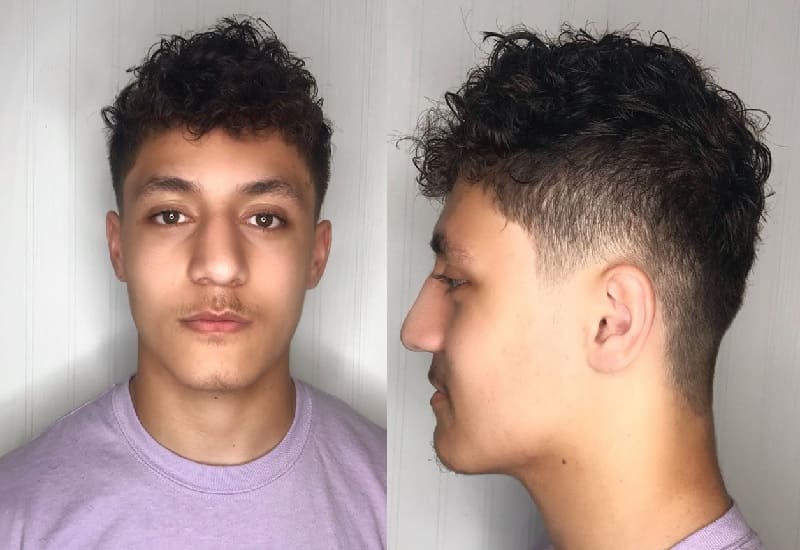 Eye-catching Long Haircuts for Boys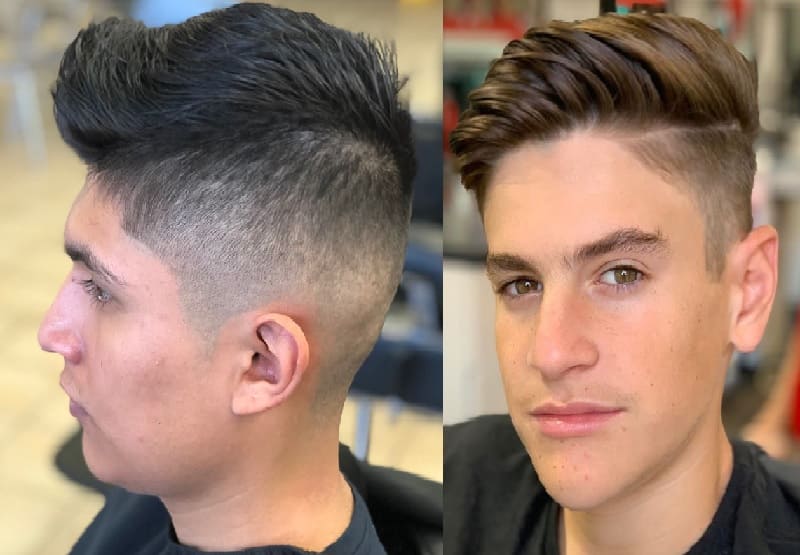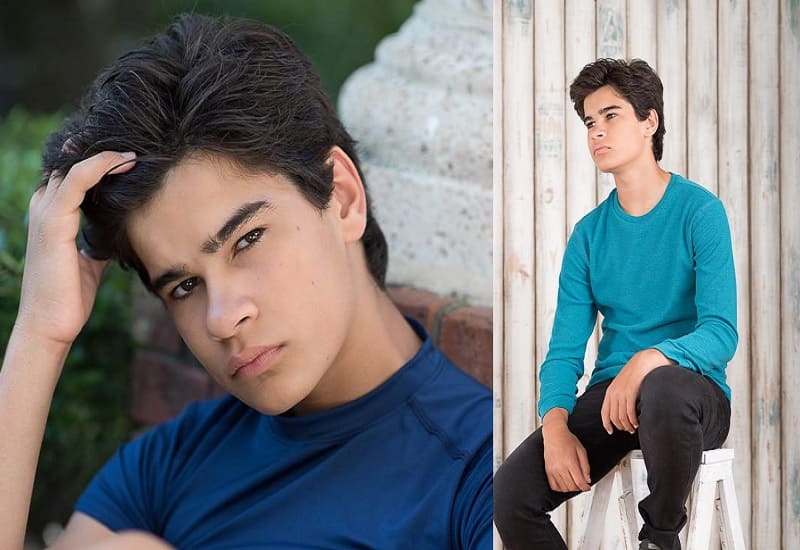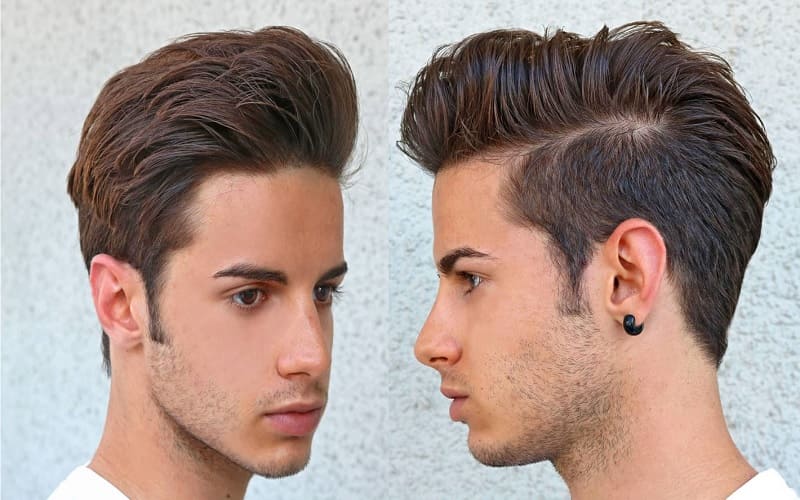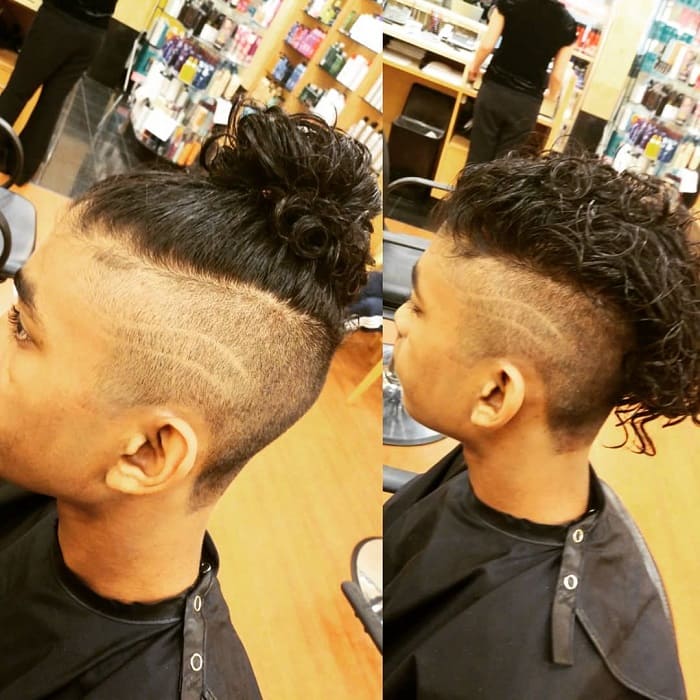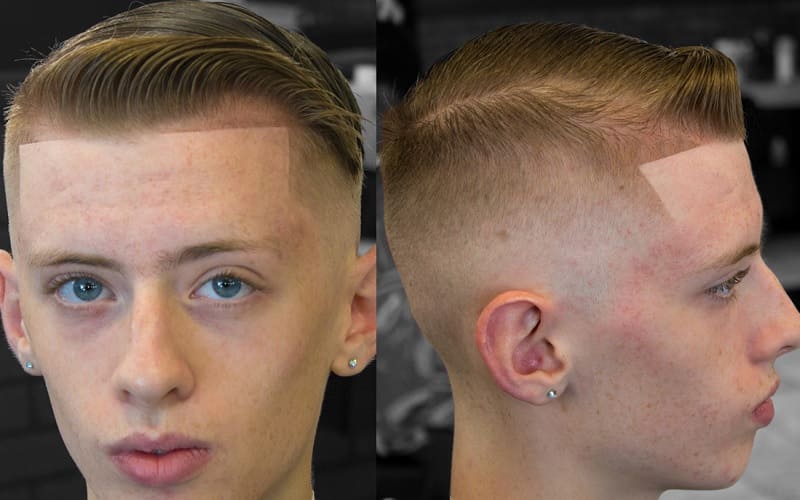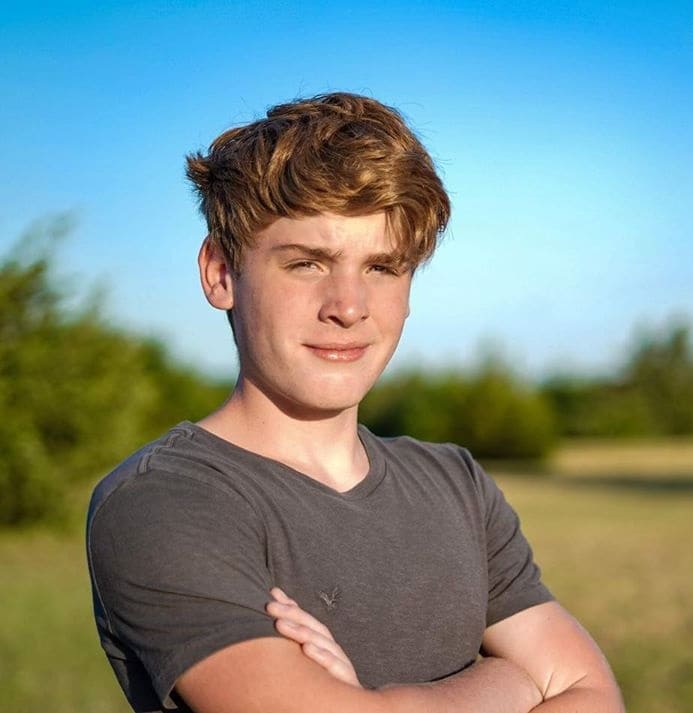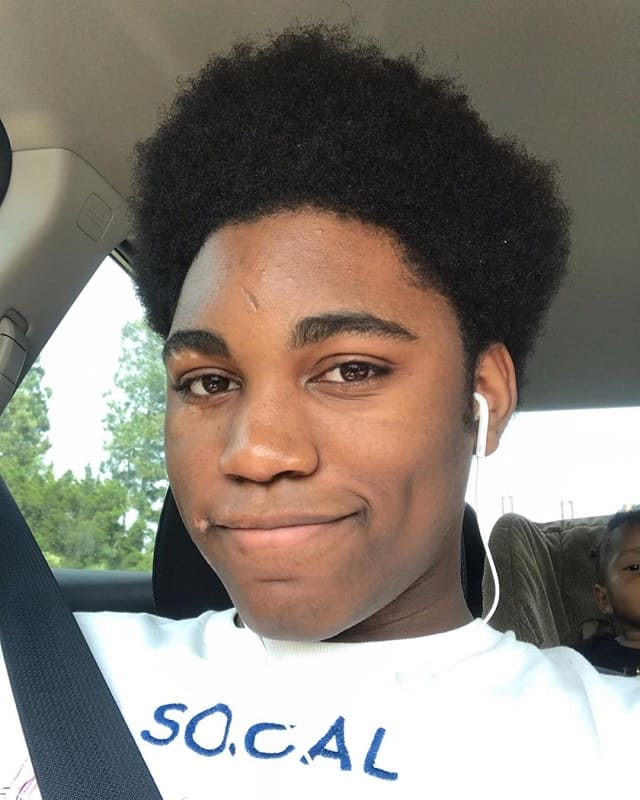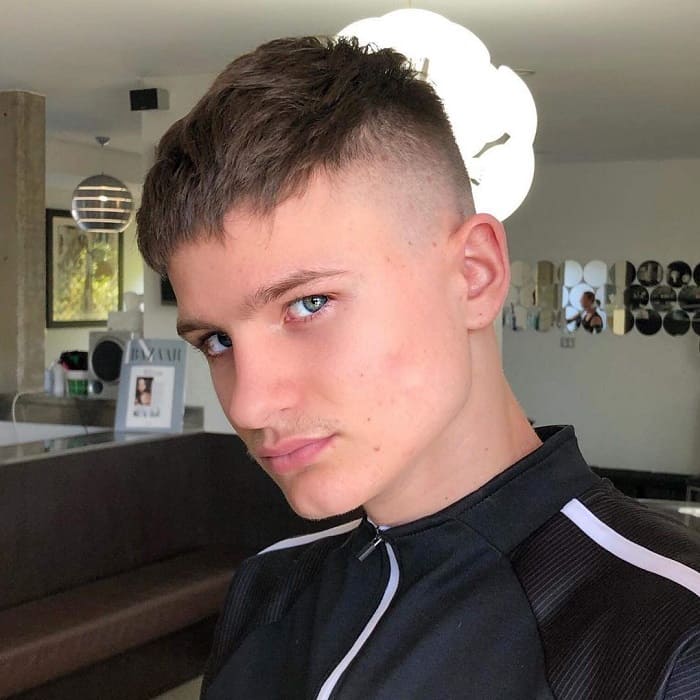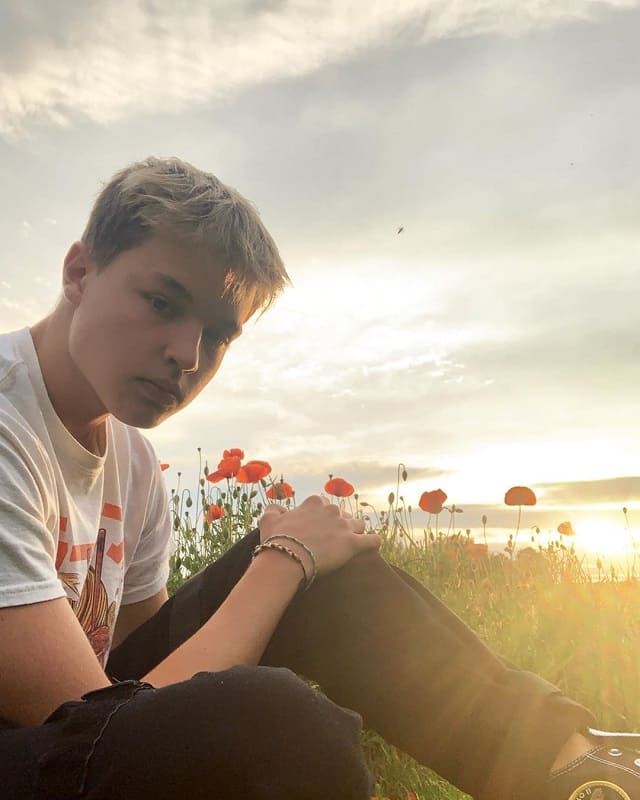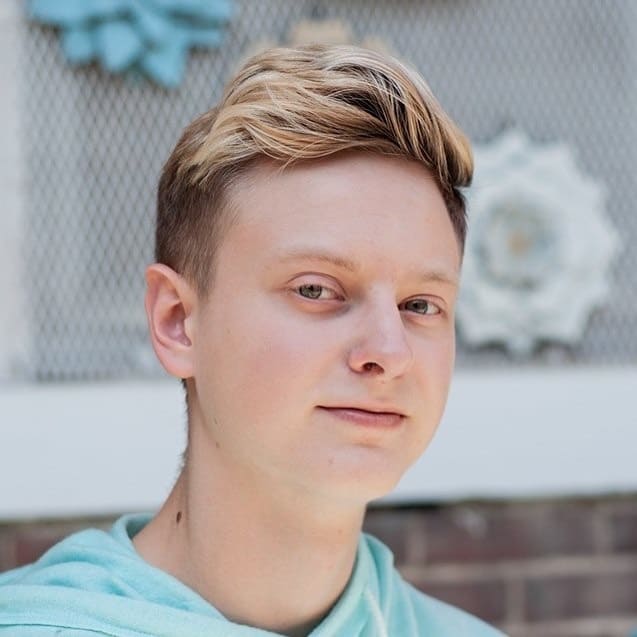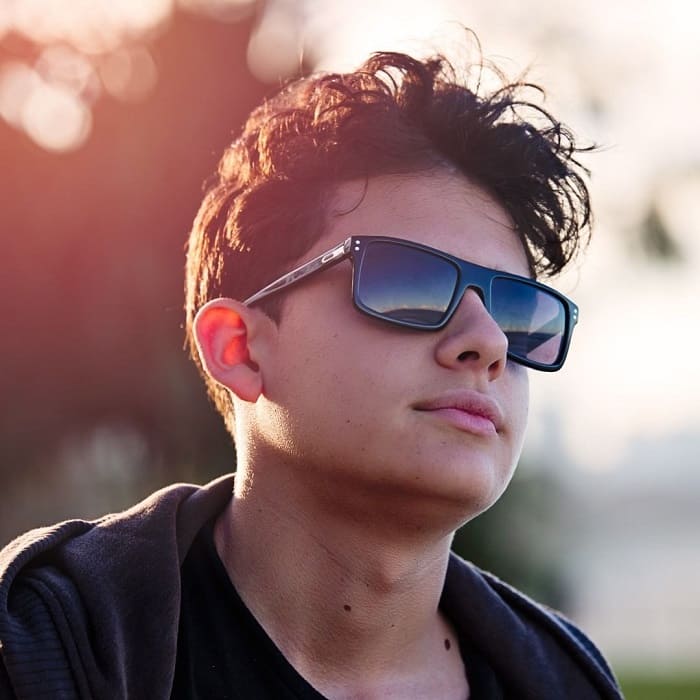 These hairstyles are never going out of style and if you are someone who wants to stay in the trend line, make sure you get a hairstyle which works best for you when choosing from these 16-year-old boy haircuts of 2021.