When we think of 12 year old girls, we immediately think of how they are approaching puberty. At this age where girls want to be popular, their hairstyles play a crucial role in determining the outcome of their efforts.
Girls of this age start to care more and more about their own appearance, which is completely normal! They start wanting to look prettier to mix in well with their peers and be more socially accepted.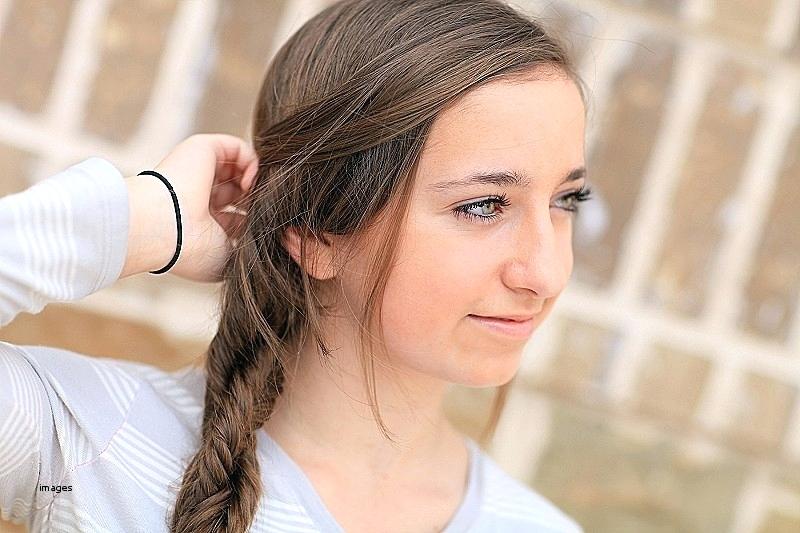 If you are looking for one of the hairstyles for 12 year old girls, you are in for a treat! Guess why? Yes! We have a list of amazing hairstyles that you can choose from below!
Lovely Hairstyles for 12 Year Old Girls
A 12 year old girl would typically need a hairstyle that can be worn at school with no issues, but still, maintain a certain air of stylishness that their peers would approve of. Below, we share with you hairstyles for young girls at this age, and we hope that you will get inspired by our compilation of hairstyles!
1. The Long-Haired Princess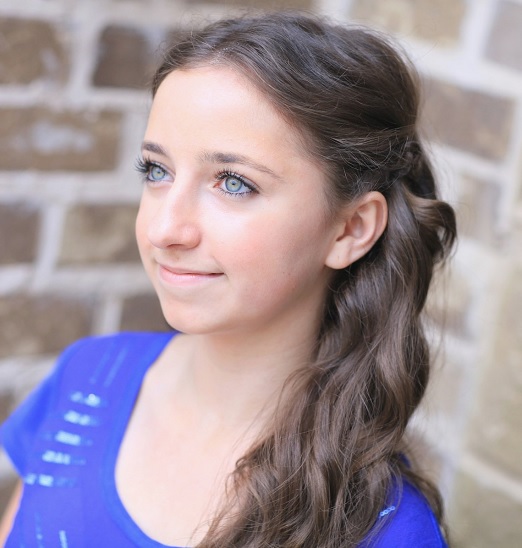 You might have seen this hairstyle in some of the fairy tale storybooks that you have read when you were younger. In this look, you leave your long curls flowing free, with just the wild strands just above your ears tied up together at the back.
You can get this look done in less than 5 minutes if your hair is already naturally loosely curled!
2. Snow White's Childhood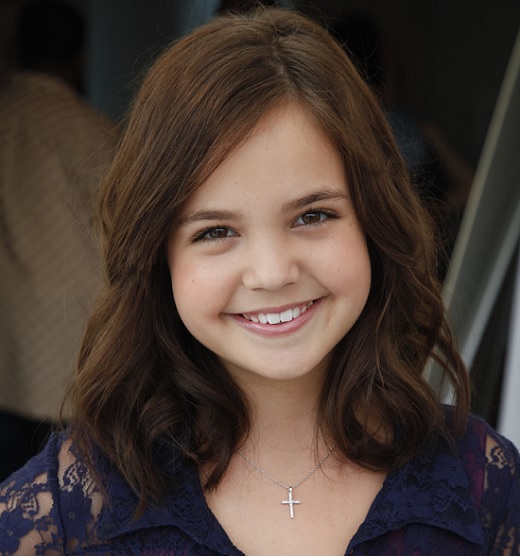 Yet another elegant princess-like style, this hairdo will complete a 12 year old girl's fairytale dreams! With a set of long bangs swept sideways and loosely curled hair at the end, this look does not need any further accessories to complete the look.
This hairstyle for 12 year old girls reflects beauty in its simplicity, giving its wearer a look of purity and grace.
Gorgeous Hairstyles for 9 and 10 Years Old Girls
3. A Braid Down the Top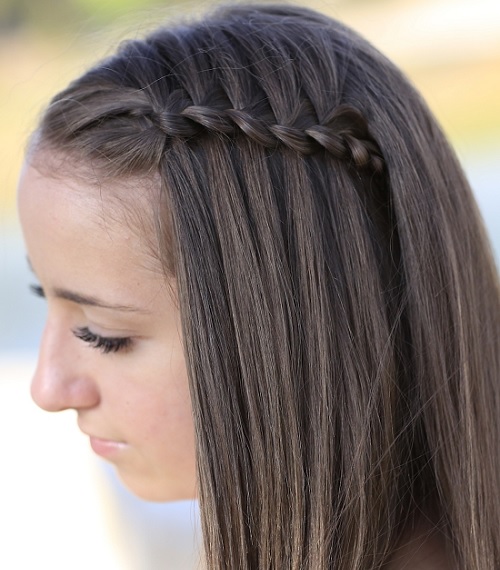 Don't want your fringe obstruction your view? No problem! You can braid up your fringe to get started. Work your way backward and downwards as you braid it up. Simply merge the braid into the inner layers of your hair as you go to complete this look!
4. Big, Thick Braid with a Lowered Bun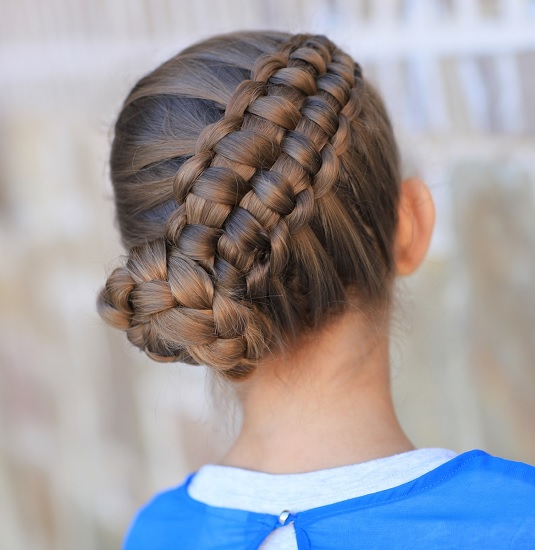 Most bun hairstyles that you know are tied at the top, much like a ballerina's. In this one, however, the bun is a result of the thick braids tied up together! Getting these complex braids done will require some skills, but it is still a possible 12 year old young girls hairstyle to make at home.
Just be sure to secure your look with some hairspray to avoid it turning into a mess with every little touch!
5. Fringe It Up Into A Bun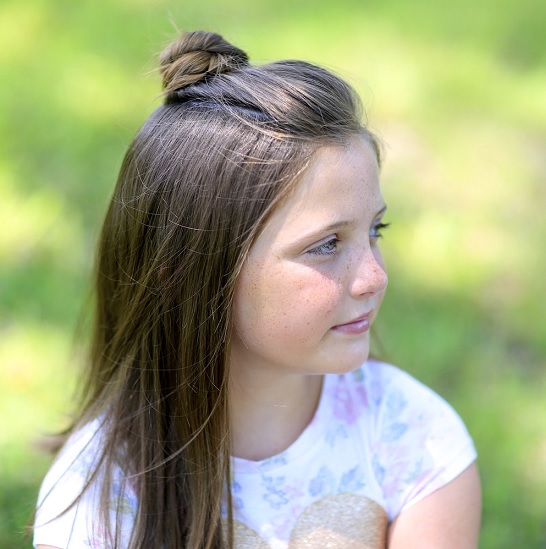 So, what did we just say about buns in the post above? This is an easy example of how buns are usually tied at the top and back of your head! The picture above depicts the fringe being pulled up into a small bun along with the underlying section of hair.
It's a simple hairdo to keep your hair away from your face! Opt for this hairstyle if you are going for a fresh-looking appearance.
6. Thick Buns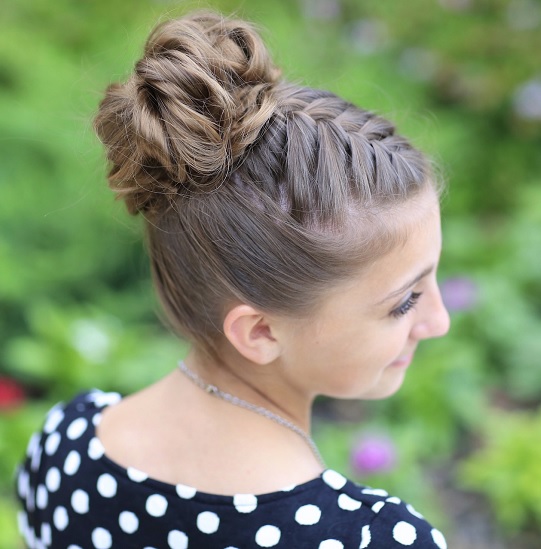 You can already imagine seeing this hairstyle at a wedding! Bridesmaids and honorary guests can often be seen wearing a thick bun such as this one. You can achieve this look naturally if you have a thick head of hair.
Even if you don't, there are hair extensions which will make this thick bun possible for you! The touch of braids along the top is also a lovely addition to have.
7. Classic Braids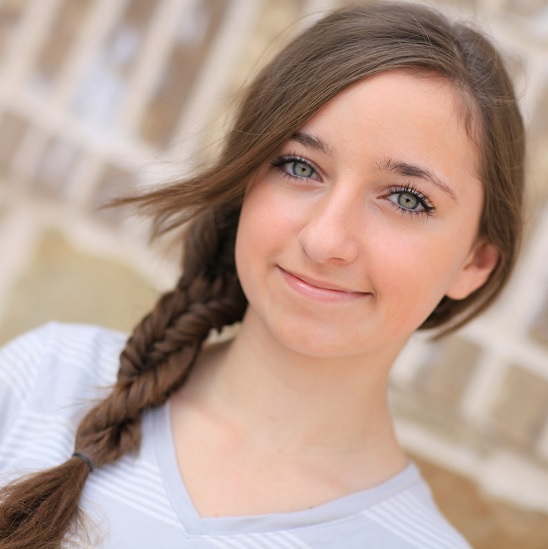 At first sight, it looks like a common braid that you can complete in a few minutes. When you take a second look, however, you will notice that this hairdo for 12 year old girls is not as simple as it seems!
The hair in each braid section is carefully and neatly twisted before the braid is produced. You will need some good organizing skills to get these braids done!
Classy Toddler Girls Hairstyles with Bangs
8. A Braid with a Twist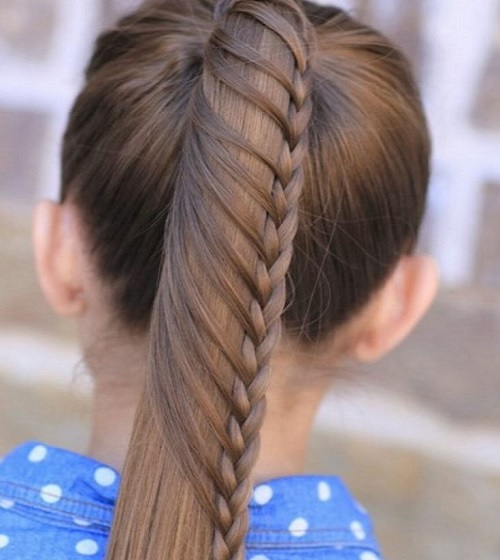 This is how you make a set of braids stand out! When you add a braid into the side of a ponytail like this, it creates a look that is not commonly seen in other 12 year old girls. There's a trick to creating this look!
You will need to keep one section of the ponytail separated as you tie the braids. Add those strands in as you work the braids downwards to create these lovely braids!
9. A Simple Side Braid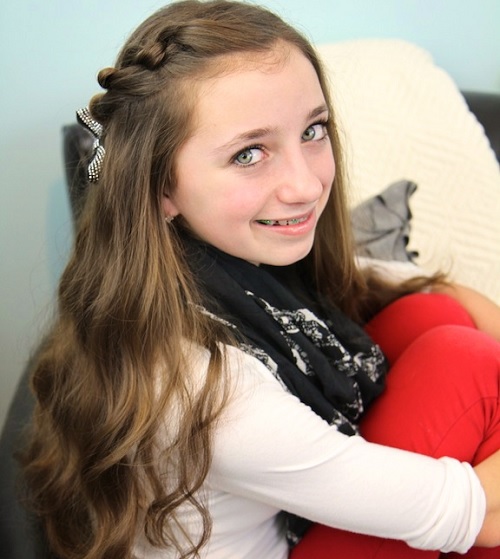 Loose curls are simply perfect for young girls! This look features a simple braid tied from the front to the side of this young girl's head. You can definitely count on those braids not obstructing any views!
The clip added at the side is a nice touch as well. For simple hairstyles like this one, you can always add a hair accessory or two to make the hairdo less plain.
Cute Indian Baby Haircutting Ideas
10. Tight Curls All Over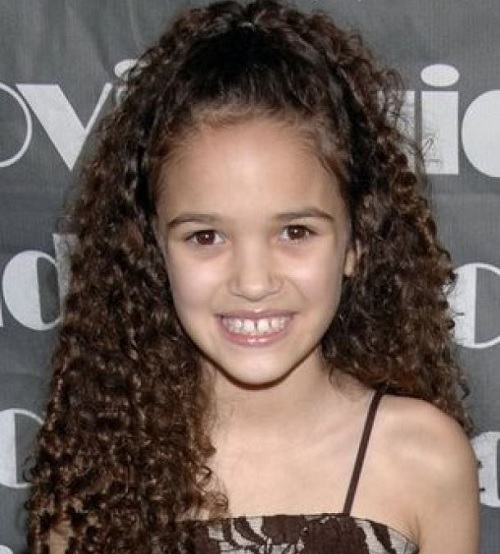 This is one of the more uncommon 12 year old girls hairstyles. However, it's also due to how uncommon these perms are that you can be sure of how the locks are going to attract attention!
What you are looking at from the picture above is a head of tight curls tied up in a ponytail on the top of the head. The locks are then organized to the sides and back like how normal hair would fall across your shoulders and back.
So, there you have it! We have just compiled a list of hairstyles for 12 year old girls that you can consider. If there are any hairstyles in this list that you like, be sure to bookmark our page or download the pictures!
You can show your hairdresser the photo showing your wanted hairstyle for a clearer depiction of the hairstyle that you want. Feel free to share this post with your peers so that you can get a haircut along with them!