Your baby boy is getting bigger every day, and you love watching him learn new things with the kind of excitement and curiosity that only a toddler can have.
1-year-old is a wonderful age and also the time when you get to dress and style your  baby boy's hair any way you'd like before he starts developing his own fashion sense rendering yours outdated.
Big boys don't want to get hairstyling and fashion tips from their moms.
So, now that he's not one you probably want to try out tons of super adorable styles. You've come to the right place. Scroll down to see 1-year-old baby boy hairstyles.
Cutest Hairstyles for 1-Year-Old Boys
When it comes to one-year-old boy haircuts choices are endless. Any style you choose is going to make your boy even more adorable. So try them out and see for yourself.
1. Simple and Cute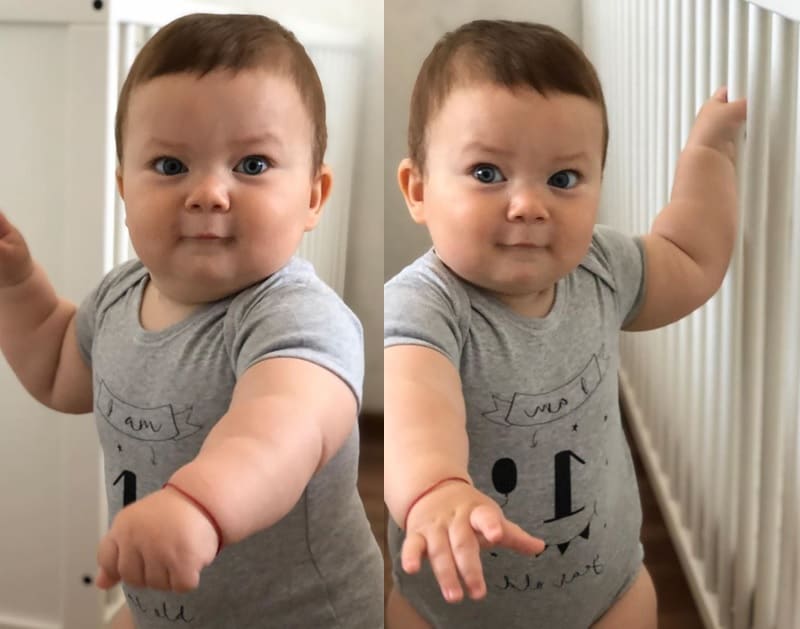 In most cases, the simplest hairstyle is the best option for 1-year-olds. You know what they say: the less is more.
So, if you're looking for haircuts for baby boys, you may want to start with something simple, easy, and minimal first. This is particularly beneficial if his hair is growing darker and thicker.
2. Long Hair and Cute Little Bangs
When hair starts growing, there's something that makes us want to let it grow even more, and the result is beyond adorable. Toddler boys with longer hair are little cuties.
So, if your boy's hair is growing nicely, you may want to try out this style. You can even let it grow in the front and give him cute little bangs.
Of course, his hairstyle won't stay perfect at all times because the little guy will probably touch it tons of times, but even the "messier" version is as cute as a button.
Mohawk is one of the coolest hairstyles that every man wants to rock at least once in his life. This cool dude hairstyle will look super cute on your baby boy.
He'll be the cutest little tough guy around. All you need is a little bit of hair styling product, and that's it. Make sure you use a product with a gentle formula.
4. Cool Guy Style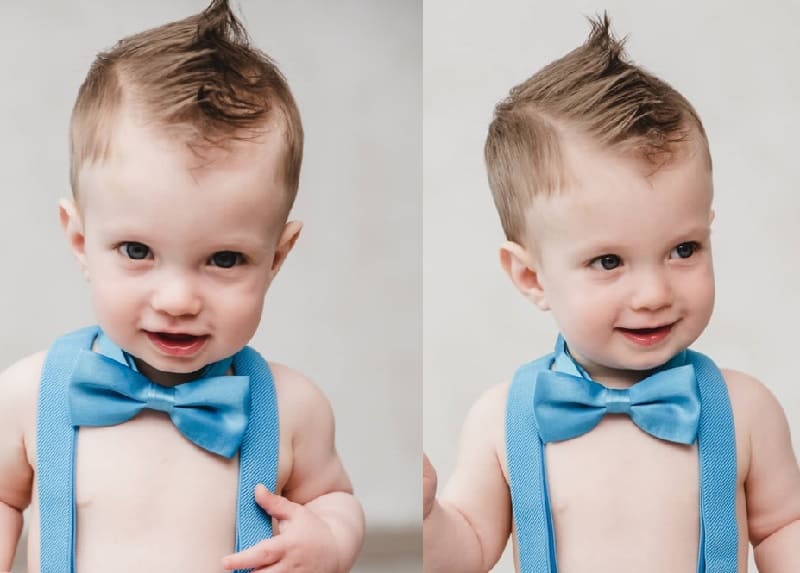 Speaking about cool guy style in the form of Mohawk, it's useful to remember it can work on boys of all ages.
This is one of the hairstyles for one-year-old boys that you can make with super short hair, short, and medium-length hair.
Not only is it easy to create, but this hairstyle will make your baby boy the cutest little dude around.
5. Sleek Hair and Uneven Bangs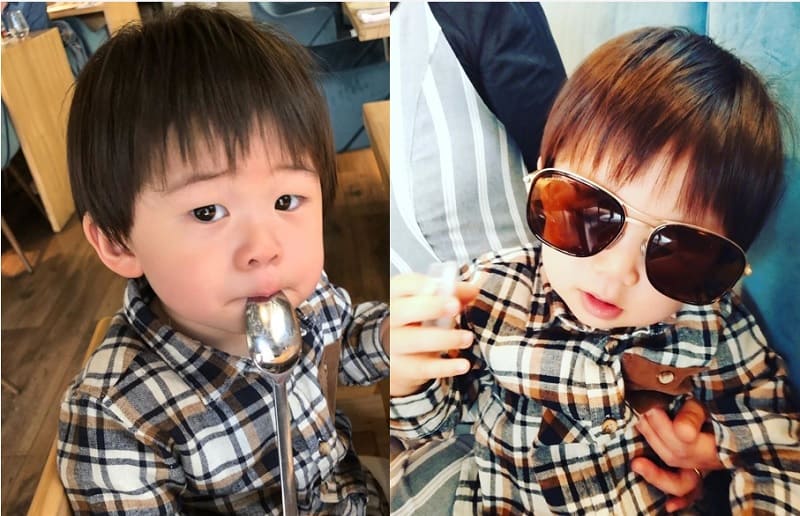 Bangs are equally cute on both girls and boys. What we love the most about bangs is that they come in different shapes and sizes.
So, a practical hairstyle you can try to create on your 1-year-old boy is a short and sleek cut paired with uneven bangs. Uneven or asymmetrical bangs give an additional dose of coolness to his cut.
Unique First Haircut Ideas for Babies
6. Little Messy Do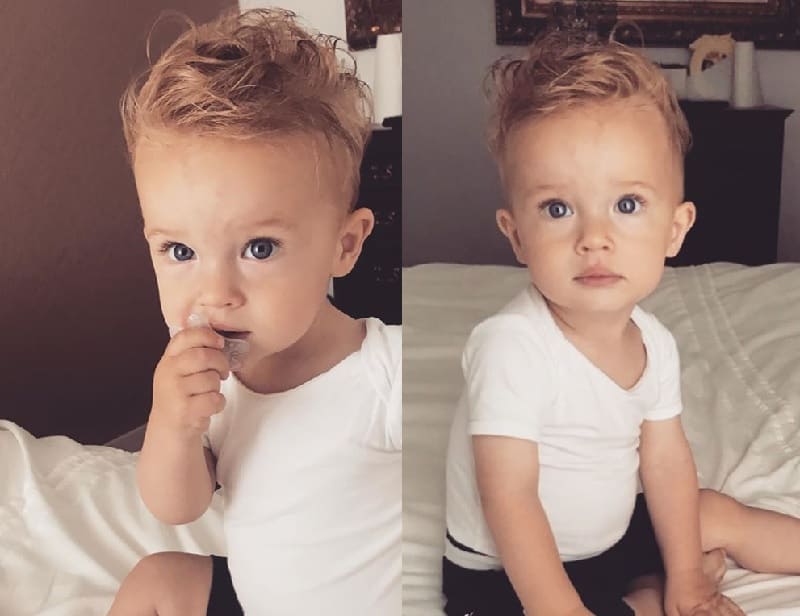 All of us want to look effortlessly chic, which is exactly why the famous "bed head" look is adored among men and women alike.
You can create something similar for your baby boy as well. Just tousle his cute hair with your fingers, and that's it, his hairstyle is ready to charm our hearts.
7. Little Afro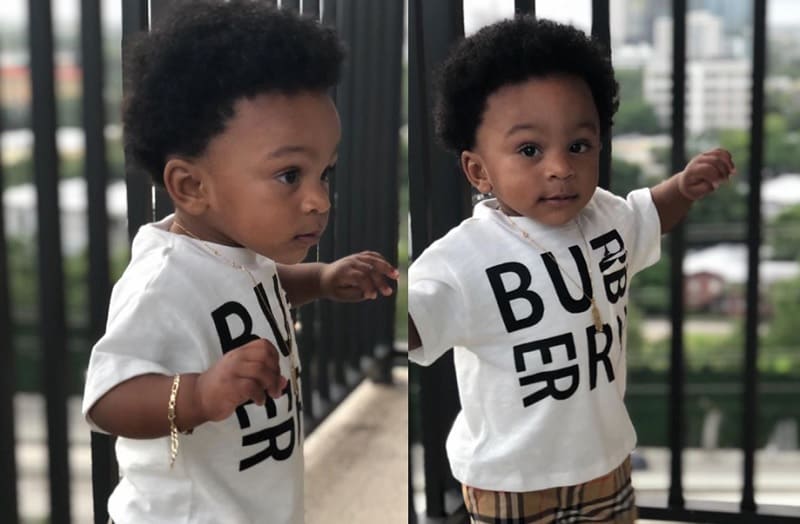 Natural thick hair on baby boys is beyond adorable. You don't need to change anything, just keep the afro short or medium length, and that's it.
Let's be honest, and this is one of the cutest one-year-old black baby boy haircuts.
8. Classic Cut
Sometimes we want to experiment with hair and try out new things, and in other instances, we don't. The same happens with our baby boy and his hair.
For those moments, when you want to keep it simple and classic, you can always choose a timeless, standard cut.
When looking for one-year-old haircuts for baby boys, you shouldn't underestimate the power of ultra-short style.
This haircut is particularly practical for boys whose hair is already on the thicker side. Short hair is easier to take care of for moms.
Harry Potter is a great story that both children and adults love. So why not styling your baby boy in a Harry Potter look?
Super short and sleek hair combed to the side is a great way to make it happen. Prop spectacles can do the trick when it's Halloween.
11. Buzz Cut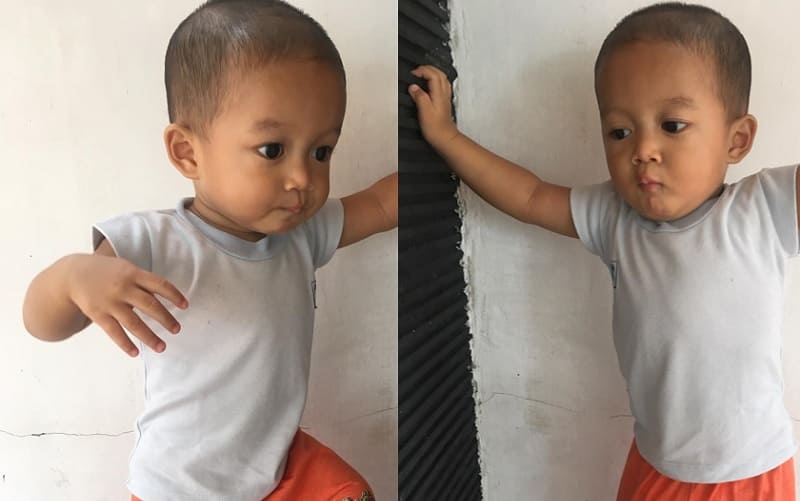 Not all boys are the same. Some have long hair while others their hair don't grow that fast. Gently comb his little hair in one direction and keep it this simple, easy, and yet so cute at the same time.
12. Boys Are Boys Style
When we're trying to picture a typical boy hairstyle, this is exactly what pops up in our mind. You've probably thought the same.
This cute hairstyle is a standard cut for 1-year-old baby boys, but it's impossible now to acknowledge how adorable it really is.
Adorable Haircuts for 2-Year-Old Boys
13. Swiped to The Side
You don't really want hair to fall over your child's eyes or to act as any other form of a nuisance? Then, you can always swipe his hair to the side.
This can also work with shorter cuts, as seen in the photo below. Your child won't touch his hair as often and will get used to the whole idea of combing.
14. Longer Hair for A Super Cute Vibe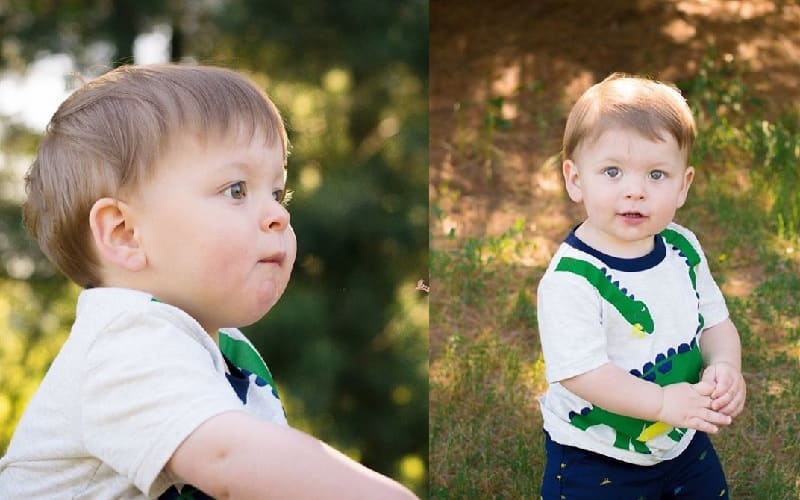 If you don't want to cut your child's hair as soon as it starts growing, you can decide to go in a different direction.
Let his cute little hair growth, and you can style him any way you want. For instance, adding adorable bangs is always a good way to go.
15. Long and Curly
This is the most adorable hairstyle around for baby boys with curly hair. The reason is simple; curls are bouncy, cute, and vibrant.
If you're trying to find some cool hairstyles for one-year-old baby boys, you should definitely consider keeping his hair curly.
16. Edgy Hair
Isn't it adorable when a cute little boy sports an edgy hairstyle? You can do the same for your boy as well.
Just comb as much of his hair as you can to one side, and you'll get this cool guy look. Isn't he the cutest?
17. Uneven Look

Symmetry is overrated. There is no need to keep hairstyles straight and boring all the time.
If you're looking for a more exciting style for your baby boy then unevenly cut hair can be a good way to go.
18. Long Top & Short Sides
A practical hairstyle to choose for your child is to create ultra-short sides and leave hair on the top intact.
That way, the hair will appear more voluminous. This is also a practical hairstyle for hot summer days.
You May Want to Have A Look on These Too
How to Prepare Healthy Meals for Your Toddler
19. Sleek Little Guy
Has your boy already got that superstar attitude? Then he needs a hairstyle that would match it.
Keeping hair short and opting for a sleek style is one of the coolest one-year-old boy haircuts you can find today.
20. Simple Baby Hair
Keeping things simple and the standard is sometimes the best decision you can make.
Celebrate the baby boy's hair in all its natural, short glory, and you'll absolutely love it. Look at this cute guy and his adorable cut.
21. Minimal and Adorable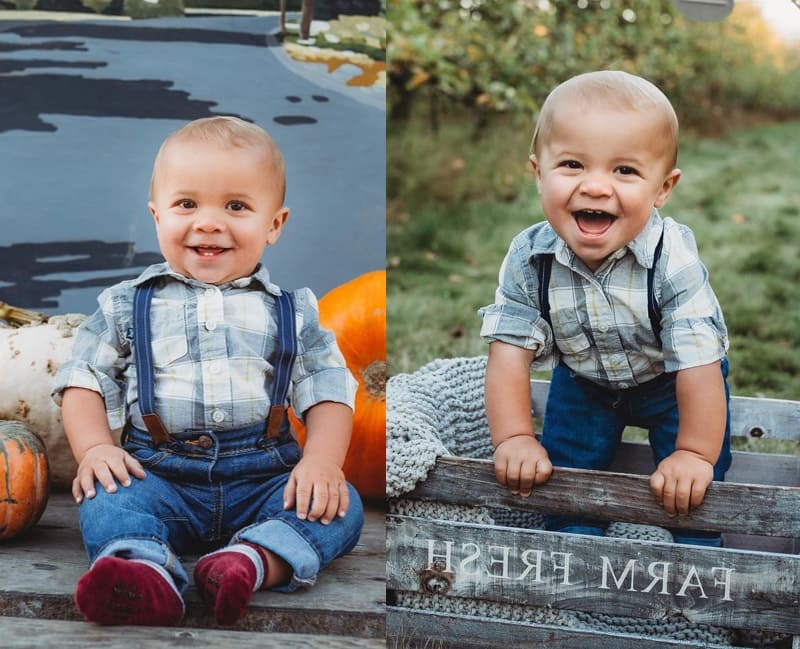 When your toddler has thin hair, there's no need to do much. Keep it minimal and enjoy the cuteness.
22. Big Guy Hair
Simply combed hair can give your little dude a big guy vibe. Pair this cute hairstyle with a cute outfit, and you're going to hit the jackpot.
23. Side Combed Look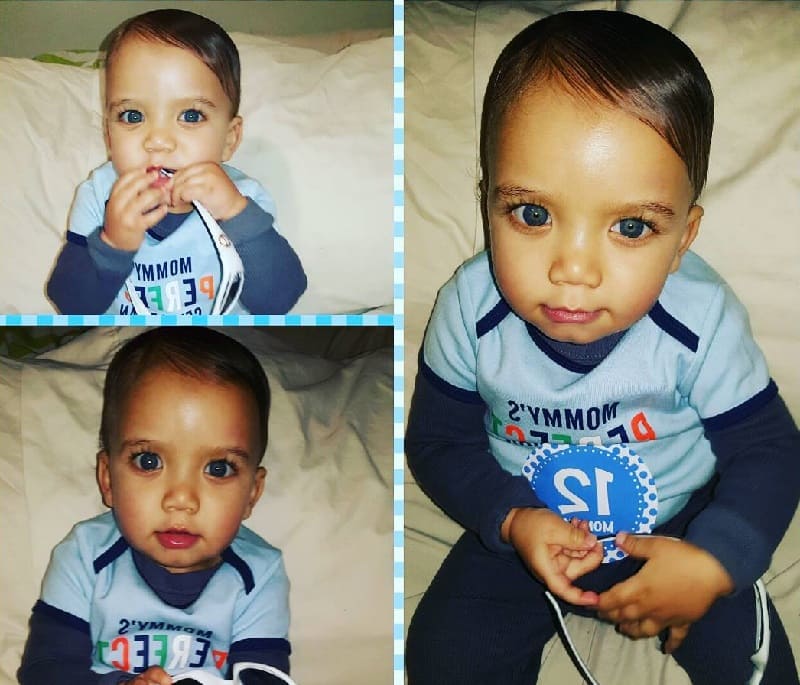 Hair can be parted in the middle or on the sides, depending on your personal preferences. For a playful vibe, you may want to comb the hair to the side.
24. Hair Up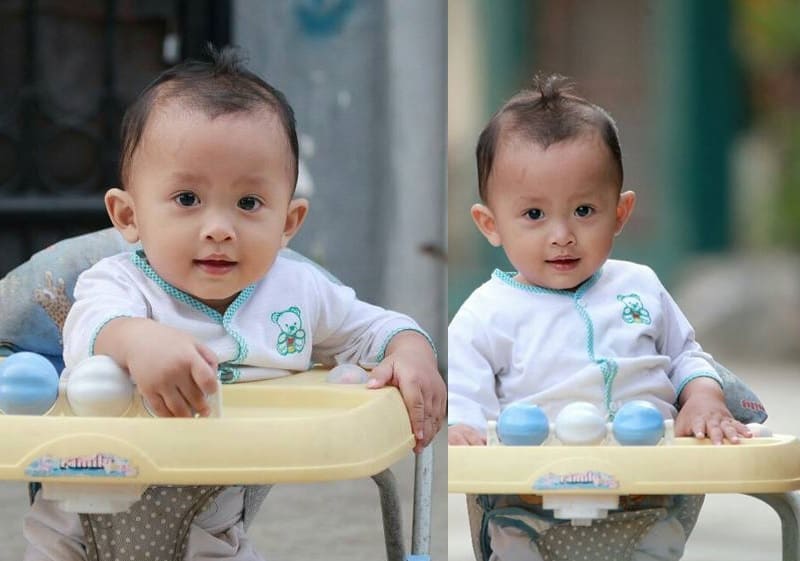 Who says there's nothing you can do with short hair? Give your 1-year-old boy the tiniest little Mohawk, and you'll love it.
25. Boyish Cut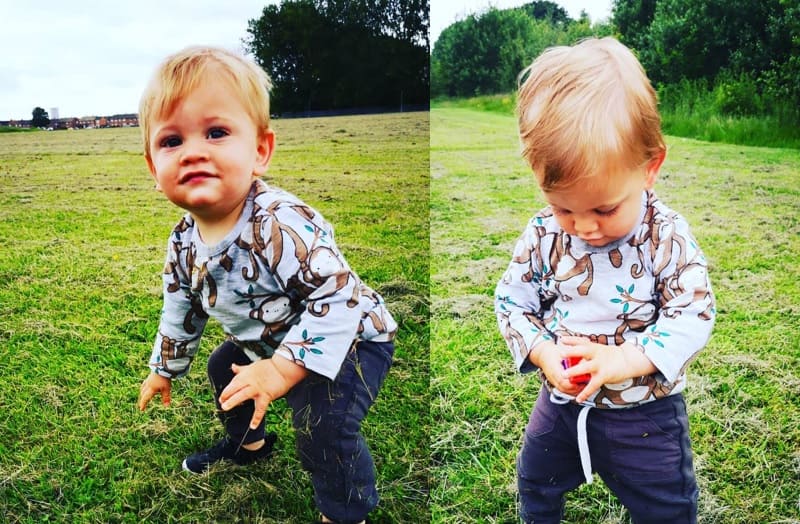 Growing hair is the cutest thing ever. You can sweep his little bangs to the side or allow it to be kind of messy for a proper boyish cut.
As seen above, there are tons of 1-year-old baby boy hairstyles you can choose for your son. See what you like the most and go ahead. Your boy is going to look amazing either way and pictures will be awesome.